Worst Countries in Africa
The Contenders: Page 2
21
Senegal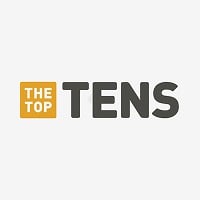 Senegal (French: Sénégal), officially the Republic of Senegal (French: République du Sénéga), is a country in West Africa . Senegal is bordered by Mauritania in the north, Mali to the east, Guinea to the southeast, and Guinea-Bissau to the southwest . ...read more.
Really bad country
22
Libya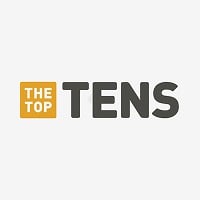 Libya, officially the State of Libya, is a country in the Maghreb region of North Africa bordered by the Mediterranean Sea to the north, Egypt to the east, Sudan to the southeast, Chad and Niger to the south, and Algeria and Tunisia to the west.
Libya is a failed state and should be much higher on the list. ISIS is running wild and gangs rule local districts.
I wish I could help out all those people
But Libya is bad
Libya needs more years for it to be better now people are fixing Libya so INSHALLAH Libya will be good
V 2 Comments
23
Guinea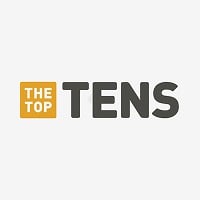 This country has Ebola.
Nice people beautiful mountains. Bad governance
Would be much higher on the list...but no one bothers to go there to experience it.
24
Algeria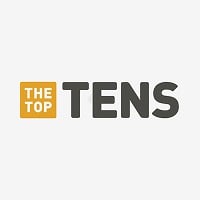 Algeria, officially People's Democratic Republic of Algeria, is a sovereign state in North Africa on the Mediterranean coast.
It is a cool country but is kind of crowded and the streets are busy. If only the land was better too for farming as there aren't much parks.
As the other one said... Rich but people are held back somehow from having good lives and enjoy that money...
Rich and biggest country in Africa, but no way to live there
I have to admit it can get croudybut your being affensive to me because I am Algerian
V 1 Comment
25
Equatorial Guinea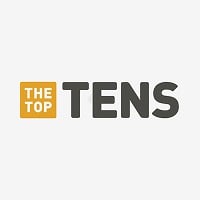 Equatorial Guinea, officially the Republic of Equatorial Guinea, is a country located in Central Africa, with an area of 28,000 square kilometres.
26
Ghana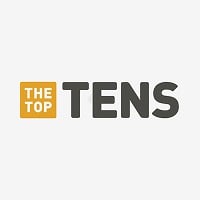 Ghana, officially called the Republic of Ghana, is a sovereign unitary presidential constitutional democracy, located along the Gulf of Guinea and Atlantic Ocean, in the subregion of West Africa.
HOW DID Ghana GOT HERE! Ghana is one of the best, richest, peaceful, beautiful country in Africa.
Ghana is an amazing country with lots of natural resources
Ghana is rich in culture
Its has beautiful beaches and lovely pretty people to meet. There are a some celebrities in America. they have a few similarities to jamaica.
V 8 Comments
27
Malawi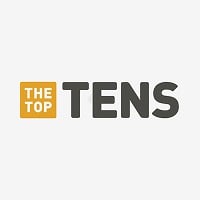 Malawi, officially the Republic of Malawi, is a landlocked country in southeast Africa that was formerly known as Nyasaland.
Dangerous place, don't visit unless you have protection
Malawi is one of the top 10 safest in africa, with wonderful people and breathtaking atmosphere. This country should not be here.
The most unhealthiest county in the world.
Lovely country and people but cleptomanyia is rife and very unreliable power supply are the major draw backs
28
Zambia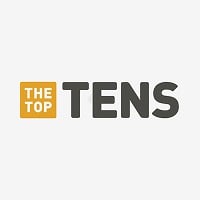 The Republic of Zambia is a landlocked country in Southern Africa, neighbouring the Democratic Republic of the Congo to the north, Tanzania to the north-east, Malawi to the east, Mozambique, Zimbabwe, Botswana and Namibia to the south, and Angola to the west.
This is a beautiful place and very civilized people. Good infrastructure, too. Brilliant for tourists and investment. Peaceful people, kind people and natural resource rich country. One of the best countries to live in or to visit.
Zambia is one of the best countries to live in, visit, etc. Its very modern, beautiful tourist attractions, attractive to investors, peaceful loving people and very liberal. Great nation!
Zambia has hang gliding Victoria Falls and game reserves Zambia is one of the best places in Africa
Zambia is a very nice place to visit. People are really friendly and kind with foreigners. Nice place for Bussiness or to visit.
V 1 Comment
29
Kenya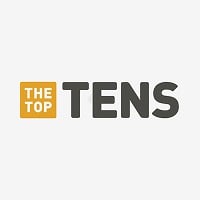 Kenya, officially the Republic of Kenya, is a country in Africa and a founding member of the East African Community.
If you think Kenya's bad. Shut the fudge up what do you know. have you been there? Get Kenya off the list or I'll take you of the list. Better watch out. fudge you and your family. sick people take Kenya off the list
Look, if any of you wants to explain more, they should message me right in the face! Man-to-man, sorry teen. - DontMessWithDaddylonglegs
Best country in Africa from tourism to civilization. The uncivilized we are the ones living abroad and portraying our country negatively...
Here in the United States it seems the most arrogant Africans come from Kenya. This comment is not from one bad experience with a Kenyan but several. Ghanians super nice, Nigerians dramatic but fun, Rwandans honest people with integrity and dignified but Kenyans...RUDE!
V 6 Comments
30
Angola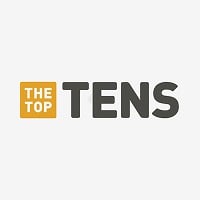 I Think That is Should Be Number 22
Angola is pretty good - CerealGuy
31
Rwanda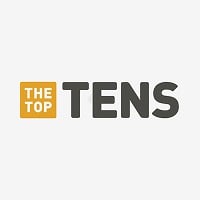 Rwanda, officially the Republic of Rwanda, is a sovereign state in central and east Africa and one of the smallest countries on the African mainland.
This country is the worst in Africa, people there are very stupid, when a tourist walks on the way they will always insult him. There are no rights in this country. If you ever wished to visit this place then you are in a wrong place.
Rwanda a good place
So much civil war
You are laying, this is not true.You don't know Rwandans well.
V 1 Comment
32
Republic of the Congo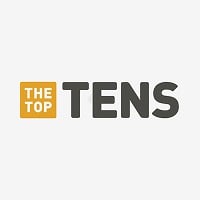 Republic of the Congo is the 64th biggest country in Africa. It was founded in August 15, 1960 after being occupied by France for 80 years. It's capital city, largest city and most populous city is Brazzaville. Some other cities include Pointe-Noire, Dolisie and Nkayi. Since Republic of the Congo was ...read more.
33
Gambia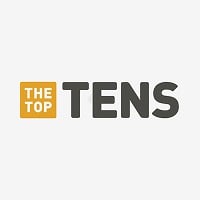 Dictatorship
34
Sahrawi Arab Democratic Republic
That's Not a Country, Get This Out Of Here, Sahara is Moroccan.
This should not be here. The nation is not bad. It merely is constantly under invasion. Thousands killed from this terror.
That s not even a contry
35
Botswana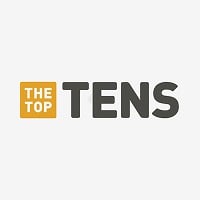 This deserves to be on the top 10 worst countries in Africa. The community is ignorant and arrogant. The rich are selfish and the poor are bitter and both parties will show their worst most of the time. Let's not forget to mention that foreigners are among the most disliked people in this nation.
But think there is a lot of problems in Botswana.. Even the government know about that.. What you see is better and what you didn't see.. All African is bad place to live.
Its one of the best African countries to leave in, They believe in peace and harmony like the Namibians.
Botswana and Namibia are the most peaceful countries in Africa so I don't know why Botswana is on this list
36
Tanzania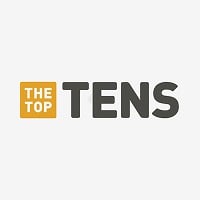 Tanzania, officially the United Republic of Tanzania or simply U.R.T, is a large country in Eastern Africa within the African Great Lakes region.
The country is pretty bad, but at least the people make good slaves
Its okay but there are too many Africans who think they are hard
It has the famous Serengeti park
Full of rape and murder
V 1 Comment
37
Mauritania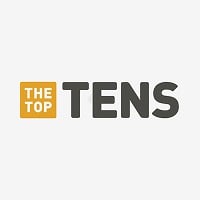 Mauritania, officially the Islamic Republic of Mauritania, is a country in the Maghreb region of western North Africa.
They still have slavery, a lot of it
Why would Mauritania be on here? I know it has terrorists, But it is the best country in Africa to me. - TexasRealm
Not happy even though the flag suggests happiness.
A racist state where arabs are on top and black people are enslaved
V 1 Comment
38
Gabon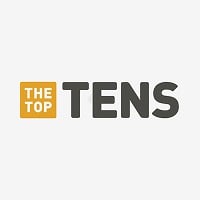 39
Cameroon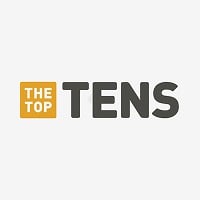 Corruption is the only problem for young scholar. Beside that, this country have a lot secret to be discover again. God gave them everything that exist in this world.
The best country but too much corruption & internet scammers... Beware of scammers... Apart from it everything is good... The most peaceful place... Very interesting people
I like the response of public
Cameroon at times is refered to as one of the most peaceful countries in the world. I wander the kind of peace where only some people are selected based on connections or good fathers to role and make decision for they country.
Nothing is good about cameroon. Politics and development in Cameroon has an inverse relationship.
40
Djibouti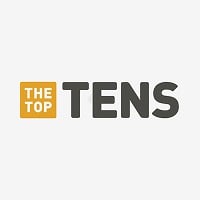 Everything about Djibouti is beautiful love my brothers and sisters from Somaliland
SHUT UP! Djibouti IS THE BEST!
PSearch List
Recommended Lists
Related Lists

Best Countries to Visit In Africa

Most Interesting Countries In Africa

Top 10 Most Dangerous Countries In Africa

Top 10 Friendliest Countries In Africa
List Stats
1,000 votes
50 listings
5 years, 56 days old

Top Remixes (13)

1. Central African Republic
2. South Africa
3. Republic of the Congo
Ahmad_Istanbouli

1. Somalia
2. Democratic Republic of the Congo
3. Sudan
lolsy

1. Somalia
2. Sudan
3. South Sudan
-l-l-
View All 13
Posts
Error Reporting
See a factual error in these listings? Report it
here
.