Top 10 Worst Country Names
The Top Ten
1
United States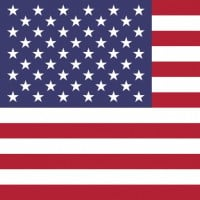 The United States of America, or the U.S.A. for short, is a federal republic composed of 50 states, 48 of them are contiguous states. There are two other states, Alaska and Hawaii, which are north and south of the contiguous states, respectively. The United States declared its independence from the ...read more.
It sounds kinda dumb when I think about it. It's not really a country name, more of just what we are really. Any country could name themselves the United something.
United states aren't real united. Always arguing about politics and may I remind you that thy had a civil war once?
United States? There's also united states of Mexico
If they are united why the racism
2
Central African Republic

3
Greenland

Greenland is an autonomous country within the Danish Realm, located between the Arctic and Atlantic Oceans, east of the Canadian Arctic Archipelago.
Guys calm down it's called Greenland because the Vikings that lived here didn't want anyone to take over their country, Iceland, so they named this Greenland so others would move here and they could stay in a good place.
Most notable clickbait as a country. the country itself is great.
4
North Korea

The Democratic People's Republic of Korea, also known as North Korea, is a country in Eastern Asia. Its capital is Pyongyang. It is currently ruled by the dictator Kim Jong-Un, after inheriting the title from his father, Kim Jong-Il, who in turn inherited it from his father, Kim Il-Sung. ...read more.
kinda ironic the pfficial (DPRK) name has "demoratic"
5
Democratic Republic of the Congo

The Democratic Republic of the Congo, also known as DR Congo, DRC, DROC, Congo-Kinshasa, or simply the Congo is a country located in Central Africa.
Just congo please
6
Niger

Niger, officially the Republic of Niger, is a landlocked country in Western Africa, named after the Niger River.
Ok, this my friends and I do think is kind of a terrible name for a country because of how it's one letter away from being the bad word, but please don't hate on African Americans. They're people.
One letter off from being that no no word. Doesn't help that it's in Africa.
Get this higher this country also sucks in general.
Imagine someone not knowing what you call People from Niger (it's Nigerien)
7
Turkey

Turkey, officially the Republic of Turkey, is a transcontinental country in Eurasia, mainly in Anatolia in Western Asia, with a smaller portion on the Balkan peninsula in Southeast Europe. Turkey is bordered by eight countries with Greece and Bulgaria to the northwest; Georgia to the northeast; Armenia, ...read more.
Bring the holy Turkey! Let us eat that, and it must be hella awesome to much that animal in that hella country. Dang...Snickers, anyone?!
I don't understand the other entries on this list, but turkey just makes you laugh.
Turkey should have a new law saying that no eating turkey in Turkey
I'm just trying to get something above the United states
8
Pakistan

Pakistan was established in 1947 and is located in South Asia. Islamabad is the capital city of Pakistan. Karachi, Lahore and Peshawar are other major cities of Pakistan. Urdu and English are official languages of Pakistan. World's second highest peak (K-2) and ninth highest peak (Nanga Parbat) are ...read more.
Well it's a dumb country. The name sounds kinda spat out grinch to me.
9
Republic of the Congo

Republic of the Congo is a country in Africa. It was founded in August 15, 1960 after being occupied by France for 80 years. Its capital, largest, and most populous city is Brazzaville. Some other cities include Pointe-Noire, Dolisie, and Nkayi. Since Republic of the Congo was colonized by the French ...read more.
10
South Korea

South Korea, officially the Republic of Korea, is a sovereign state in East Asia, constituting the southern part of the Korean Peninsula.
The Contenders
11
Djibouti

This was funny
12
Australia

Australia, officially known as the Commonwealth of Australia, is a country comprising the mainland of the Australian continent, the island of Tasmania, and numerous smaller islands. Australia has a very warm climate and is very dry. The country's official language is English.
13
India

India, officially the Republic of India, is a country in South Asia. It is the seventh-largest country by area, the second-most populous country (with over 1.2 billion people), and the most populous democracy in the world. Its capital is New Delhi. Some other major cities are Mumbai, Chennai, and Ahemdabad. ...read more.
Not so sure about the name "India"...just sounds strange..
Sounds awkward
14
China

China, officially the People's Republic of China, is a sovereign state in East Asia. It is the world's most populous state, with a population of over 1.388 billion. It was established in 1949 by Chairman Mao, the president of the communist party. Its capital is Beijing. The major cities are Shanghai, ...read more.
Ok, I see why people might not like this name, but nothing's wrong with this. And what's wrong with Mexico?
Oh like a plate...
The countries name in mandarin is Zhōngguó
15
Hungary

Hungary is a sovereign state in Europe. It is situated in the Carpathian Basin and is bordered by Slovakia to the north, Romania to the east, Serbia to the south, Croatia to the southwest, Slovenia to the west, Austria to the northwest, and Ukraine to the northeast.
Hungary's name is a disgrace to Hungarians as the name Hungary relates to the Huns which weren't that nice and so is Europeans call the Hungarians after that even though theirs no relations. It's just racism. The name Hungary could be easily changed to be similar to the Hungarian name of Hungary, Magyarorzag.
If you are Hungary get a Turkey and boil it in Greece.
Funny the country name, but hungarians are terribly rude people.
I keep pronouncing it as hungry.
16
Russia

Russia, known as the "Russian Federation", was formed on Dec 25, 1991. It is located mainly in Asia. The capital and largest city is Moscow, followed by Saint Petersburg in terms of population. The country primarily speaks Russian, a Slavic language.
17
Kyrgyzstan

Kyrgyzstan, officially the Kyrgyz Republic, formerly known as Kirghizia, is a landlocked country located in Central Asia.
There are literally only 2 vowels here and no way to pronounce this without saying something weird.
Its okay to get some vowels in there kyrgyzstan. Just ask the UAE.
Someone must have mashed their keyboard coming up with a name
You can create a country by smashing keyboard like dakdnjsknnwjxklekbdbwbebrbnxjdbbland
18
Liechtenstein

19
Chad

They stole the colors of our flag, Good luck from Romania )))
This should be number 1!
20
Saudi Arabia

Saudi Arabia, officially known as the Kingdom of Saudi Arabia, is an Arab state in Western Asia (Middle East) constituting the bulk of the Arabian Peninsula. The official Language is Arabic. The capital city is Riyadh.
21
Indonesia

Indonesia, officially the Republic of Indonesia, is a country in Southeast Asia. Ruled by the Dutch for over 300 years and Japan for 3 years and 6 months, the country gained independence in 1945, or exactly in 17th August 1945. Jakarta is the capital city, located in the island of Java. Major languages ...read more.
Indonesia, Outdonisia. Its basic science.
Outdonesia is better.
22
Israel

The State of Israel is a country in the Middle East and the only country with a Jewish majority in the world. Israel is a small country bordering Lebanon, Syria, Jordan, and Egypt and its official languages are Hebrew and Arabic.
Yes, I know this nation is real.
23
Malta

Malta, officially known as the Republic of Malta, is a Southern European island country consisting of an archipelago in the Mediterranean Sea.
24
Gambia

Gambia, established in February 18, 1965, is located in western part of Africa. The capital of Gambia is called Banjul, the other major city are Serekunda, Brikama and Bakau which are the three biggest cities in Gambia. ...read more.
25
Afghanistan

Afghanistan, officially the Islamic Republic of Afghanistan, is a landlocked country located within South Asia and Central Asia.
PSearch List