Top 10 Worst Dictators In History
OzzyVanHalen
The Contenders: Page 10
181
Viktor Orbán (Hungary)
The only dictator in the EU: de facto, the Hungarian press is under his control, changed the constitution that suits him
182
Prem Tinsulanonda (Thailand)
Since the 1930s in Thailand, maybe 80% of the time, Generals rule, if not directly as PMs they then rule in the background, unless the Shinawatras are on the post of PM. Prem was also a military dictator of Thailand who thwarted any democratic attempts.
183
Nur Muhammad Taraki (Afghanistan)
Forcing state atheism on a deeply Muslim land is not a greatest idea at all, Taraki started this Afghan madness which still is ongoing
184
Egon Krenz (East Germany)
Until the bitter end, he didn't realize, how the SED ruined East Germany
185
Hun Sen (Cambodia)
In Cambodia, 70% never saw another prime minister in their life time. Hun thinks of oppositionals as animals
186
Norodom Sihanouk (Cambodia)
If he met Hitler, he would even be ready to make a pact with Adolf just to save his own skin. Norodom didn't have any problem to work with Pol Pot alias Saloth Sar
187
Lon Nol (Cambodia)
Worst not in terms of fatality tolls but in terms of quality. He was rather a puppet regime and did nothing useful for his people
188
Nouri al-Maliki (Iraq)
Sectarian violence went worse under him
189 Oleksandr Turchynov (Ukraine)
190 Manuel Roxas (Philippines)
191
José Paciano Laurel (Philippines)
As puppet of the Japanese, he watched the butchering of the Filipino people during WWII.
192
Heydar Aliyev (Azerbaijan)
Wealth of the state goes to him. Everything (in Azerbaijan) revolves around him.
193
Le Duan (Vietnam)
Communist ilk, who terrorised his owm people and simply didn't care, if the people in the countryside suffered.
194
Ali Bongo Ondimba (Gabon)
So father, so son: continues the leeching of Gabon, as his father Omar Bongo did
195
Yulia Tymoshenko (Ukraine)
Taxes just went to her purse
196
King Constantine II (Greece)
Cowardly gave the power to a junta in 1967
197
Queen Victoria (United Kingdom)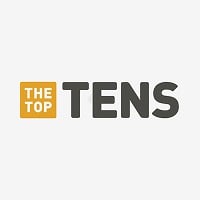 Victoria was Queen of the United Kingdom of Great Britain and Ireland from 20 June 1837 until her death.
Oppression of subjects in colonies, great famine in Ireland were all under her watch
198
John Russell, 1st Earl Russell (United Kingdom)
His prescription against the great faminenin Ireland? Let the people work more (in spite of their starving. ) Prime minister Russell at his best
199
Éamon de Valera (Ireland)
No divorce, no contraception, absolute Catholicism, censorship of press, just to give you a foretaste of his governance in Ireland during the 1930s, 1940s, 1950s
200
Michel Djotodia (Central African Republic)
Muslim dictator in a predominantly Christian country
PSearch List
Recommended Lists
Related Lists

Top 10 Dictators In History

Top Ten Murderous Dictators in History

Most Notorious Dictators in History

Top 10 Smartest People In History

Best Quarterbacks in NFL History
List StatsUpdated 16 Aug 2017
15,000 votes
216 listings
7 years, 112 days old

Top Remixes (98)

1. Caligula (Roman Empire)
2. Ante Pavelic (Croatia)
3. Vlad III the Impaler (Wallachia)

SliderRob31

1. Adolf Hitler (Germany)
2. Joseph Stalin (USSR)
3. Bashar al-Assad (Syria)

Pulsar

1. Adolf Hitler (Germany)
2. Pol Pot (Cambodia)
3. Kim Jong-il (North Korea)

Boydy_23
View All 98
Posts
visitor
Error Reporting
See a factual error in these listings? Report it
here
.