Top 10 Worst Dictators In History
OzzyVanHalen
The Contenders: Page 7
121
Bülend Ulusu (Turkey)
As a Military dictator of Turkey in the 1980s, he simply let Turkey jump from the frying pan into the fire.
122
Cemal Gürsel (Turkey)
He hadn't wanted the democratically elected government, that's why he conducted a coup d'etat.
123
Ernesto Geisel (Brazil)
The military dictator silenced every single oppositional politician, activity
126
Zhou Enlai (People's Republic of China)
He was the right hand of Mao, he did organize this cultural revolution thing.
127
Said bin Taimur (Oman)
Said bin Ta, your forced the people to live in stone age. No one was allowed to leave his birth place. He never had serious plans to modernize Oman. Fortunately, his son, who forced Said out, had better foresight.
128
Nawaz Sharif (Pakistan)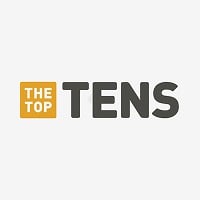 Mian Muhammad Nawaz Sharif the 12th and current Prime Minister of Pakistan in office since June 2013. A veteran politician and industrialist, he previously served as Prime Minister from November 1990 to July 1993 and from February 1997 to October 1999. Sharif is the president of Pakistan Muslim League, ...read more.
He looks like miku and gumi in matryoshka when they sing the chorus
V 1 Comment
129 Haile Selassie I (Ethiopia)
130
Ngo Dinh Diem (South Vietnam)
Ruling against Buddhist majority and as a US puppet didn't entirely save him from being killed. In retrospect, it was the most stupid move, that the US government lethim down. He was the only reliable ally there. That is to some extent explaining the failure in the Vietnam policy.
131
Yingluck Shinawatra (Thailand)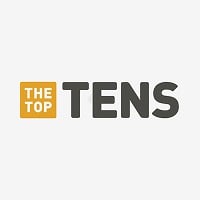 Yingluck Shinawatra, nicknamed Pu, is a Thai businesswoman and politician, a member of the Pheu Thai Party who became the 28th Prime Minister of Thailand following the 2011 general election.
Just like Tymoshenko, beside looking hot, she has nothing to offer intellectually and politically.
132
Prayuth Chan-ocha (Thailand)
Just ousts a government as if it is a normal thing like going to cinema on weekends.
133 Zulfiqar Ali Bhutto (Pakistan)
134
Narendra Modi (India)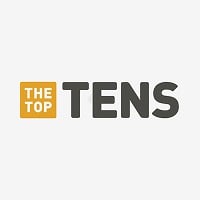 Narendra Damodardas Modi is the 15th and current Prime Minister of India, in office since 26 May 2014.A leader of the Bharatiya Janata Party, Modi was the Chief Minister of Gujarat from 2001 to 2014 and is the Member of Parliament from Varanasi.
He is a threat to Indian democracy.
He is a person who has done inhumane things.
He is a extremist ruining secular India.Made number of fake promises before election.But failed to fulfill none.
The best leader throughout Indian history of politicians. Not a single death is noted on his name. Very shamefulness to keep him in a list of dictators...he is able to unite whole world.
V 2 Comments
135
Diocletian (Roman Empire)
The Diocletianic Persecution, the Roman empire's last, largest, and bloodiest official persecution of Christianity
136
Choummaly Sayasone (Laos)
Under him, the press and media are under his control. Opponents disappear.
137 Hussein Farrah Aidid (Somalia)
138
Fidel Castro (Cuba)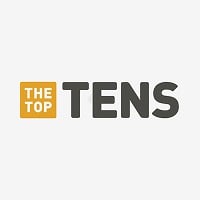 Fidel Alejandro Castro Ruz, known as Fidel Castro, was a Cuban politician and revolutionary who governed the Republic of Cuba as Prime Minister from 1959 to 1976 and then as President from 1976 to 2008. Politically a Marxist–Leninist and Cuban nationalist, he also served as the First Secretary of ...read more.
Like other dictators the Castro brothers have killed thousands of innocent people. Separated thousands of families and poisoned the minds of the youth. The difference between Castro and the top 10 assassins of the history, is SIMPLE. They are not done! It's incredible that our president with the biggest democracy on earth has the nerve to negotiate with these criminals.
They're all horrible (how can you have a "good" dictator?) but War wrote a song about him. War pwns all r&b, soul bands in the era. - fireinside96
Fidel is a horrible person, and my teacher is glad he is dead, an inappropriate thing to admit in class, but I hate him alone anyway. - EliHbk
Why this jerk isn't in the top 10 is beyond me.
V 8 Comments
139
Mahmoud Ahmadinejad (Iran)
Better than Khamenei anyway. At least he learned something and by 2013 was speaking some sense. Khamenei is in power since 1981 and is still talking immature, negative, racist rubbish that harms no other country on earth other than his own. Ahmadinejad in fairness attempted to stand up to Khamenei in his last years as president and it probably has cost him his career. At least, he had some backbone and could see the damage Khamenei is doing working to the detriment of Iran.
biggest wanker on the planet
Even though he was best in Iran he was still bad I'm Iranian
140
Augusto Pinochet (Chile)
Some have called him the Butcher of Santiago. The 1973 coup and subsequent 17-year rule, which was actively supported by the USA under Richard Nixon and then later under Reagan, was one of the bloodiest ever. All in the name of "freedom" from communism, this was right-wing tyranny at its finest. Thousands died in the 17 years he ruthlessly held power. While the exact figures may never be known, there are people who still today have never known the fates fo some of their loved ones. Summary executions, mass murders at the National Stadium in Santiago, random shootings of those caught outdoors after curfew, the body count was high. Chile remains a deply divided antion almost 25 years after he left power. The wealthy few regard him as a hero, since he filled their already deep pockets at the expense of the many.
Generalissimo augusto pinochet saved Chile from becoming communist
I will die the person who succeeds me will also have to die but elections you wont have
V 2 Comments
PSearch List
Recommended Lists
Related Lists

Top 10 Dictators In History

Top Ten Murderous Dictators in History

Most Notorious Dictators in History

Top 10 Smartest People In History

Best Quarterbacks in NFL History
List StatsUpdated 17 Oct 2017
15,000 votes
217 listings
7 years, 174 days old

Top Remixes (98)

1. Caligula (Roman Empire)
2. Ante Pavelic (Croatia)
3. Vlad III the Impaler (Wallachia)

SliderRob31

1. Adolf Hitler (Germany)
2. Joseph Stalin (USSR)
3. Bashar al-Assad (Syria)

Pulsar

1. Adolf Hitler (Germany)
2. Pol Pot (Cambodia)
3. Kim Jong-il (North Korea)

Boydy_23
View All 98
Posts
visitor
Error Reporting
See a factual error in these listings? Report it
here
.