Worst Disney Channel Characters
Here are the Disney Channel characters that we all loathe.
The Contenders: Page 2
21
Bonnie Rockwaller (Kim Possible)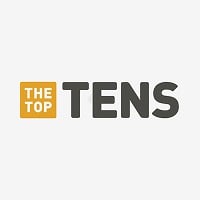 She is the person you cannot stand. Bonnie is such a brat, she always expect Kim to apologize and make her do her everything her way. Always about her problems and always her ways. Seriously? Even though they're enemies she wants or expects Kim to be nice to her and Bonnie gives her crap. Some you did not notice but Kim Possible is always has been the bigger person than Bonnie Rockwaller while Bonnie is being the smaller person who is selfish and greedy.
It also doesn't make any sense as to why Bonnie is so mean to Kim when Kim is obviously more well-liked and more popular. Wouldn't Bonnie be idolizing Kim for this given her personality? I love the show and all but still. - Anonymousxcxc
Bonnie Rockwaller is so mean and bossy! I oughta kill her for making fun of Kim Possible!
22
Bea Goldfishberg (Fish Hooks)
I want to thank all of you being against Bea. Can you believe how much of a stereotypical gal she is? It's pathetic.

But what I hate the most about Bea is her scream. And so, that part of her makes me want to fry her.
I think she should be killed off and replaced with a new character who is less annoying.
Someone should make her into sushi!
V 2 Comments
23
Farkle Minkus (Girl Meets World)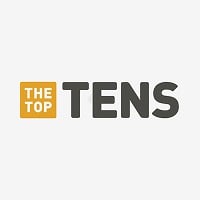 The character is annoying, though I don't know about the actor.
I don't like his character.
Farkle hate this show
Kill it with fire!
Sorry, but Farkle makes me really aggressive - Organ
V 3 Comments
24
Gabe Duncan (Good Luck Charlie)
He deserves to be on this list for being my least favorite member of his family due to his trouble-making ways. Honestly, I can't believe that he lied the girl who he had a crush on and invited to his house. Therefore, I'm glad that she refused to be his girlfriend. And no one should object to her for doing that.

If Gabe wants to have a girlfriend, then he should be honest with her.
He's hilarious, I don't know why he's on here
V 1 Comment
25
Dez (Austin & Ally)
I hate Dez he's just another retarded character that needs serious HELP!
Dez is the most idiotic character in the show. I mean he doesn't even help at ALL! Once someone was trying get their candy, DEZ JUST ATE ONE! Like that doesn't help at all!
Des is funny I like him he shouldn't be on this list
Dez is funny but he is pervy at times...
V 1 Comment
26
Judy (K.C. Undercover)
Okay, I've hated Zuri from Jessie since her debut, and she was always the worst brat on Disney Channel. But everyone! Somehow they've managed to make an even bigger brat!
Yeah, I get it, she's a robot, but still! She's been a brat since the start! In the vault episode, K.C and Ernie were running out of air, and SHE DIDN'T EVEN CARE THAT THEY MIGHT DIE! She didn't need to breathe. She does everything possible to ruin the lives of people.
V 1 Comment
27
Riley Matthews (Girl Meets World)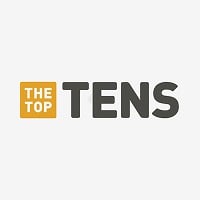 Riley Matthews is the main character and title character of Girl Meets World. She is the fourteen-year-old daughter of Cory and Topanga Matthews. Riley and August Matthews are Cory and Topanga's only children, of which Riley is the eldest. Her father, Cory Matthews is her ninth grade history teacher ...read more.
This girl is a total spoiled brat. She has to turn the tiniest things into the biggest deal. She thinks that she can get away with whatever she wants. Don't get me wrong, I love Rowan, but I hate this character
V 1 Comment
28
Justin Russo (Wizards of Waverly Place)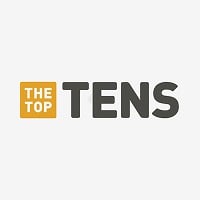 Justin Russo is a singer-songwriter-guitarist-pianist from Upstate New York. Russo began his career as a musician at the age of 18 by joining his older brother's band Hopewell, which focused mainly on psychedelic rock balladry and lengthy "shoegazing" soundscapes.
I know there are women that like him, but no. WHY?!
He is very funny when Alex pranks him. He should have his own serie too
29
Karen Rooney (Liv and Maddie)
Karen+pistol to the head. Do I need to say more?
30
Ferb Fletcher (Phineas and Ferb)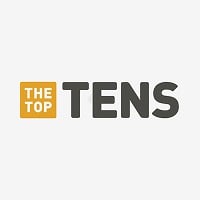 Ferbs "Ferb" Fletcher is a British character on the animated television series Phineas and Ferb. The character, voiced by British actor Thomas Sangster, was created by Phineas and Ferb co-founders Dan Povenmire and Jeff "Swampy" Marsh and first appeared in the show's pilot episode, "Rollercoaster."
Ferb is a cool guy, not stupid!
You wish. This list is for Ferb haters. So if you can't stand any of them, then don't bother posting here.
His name is ferb not fern!
Fern annoys me I stopped watching the show becouse of him he like never talks like ever the whole show sucks.
True, but I mean Phineas cuts him off like all the time so I don't really blame him for not talking too much. - Anonymousxcxc
He's got a funking squar head
31
Buford Van Stomm (Phineas and Ferb)
I'm glad that he's on this list. Even though I don't hate him 100%, I wish that he'd stop picking on Baljeet.

Speaking of Baljeet, I wish that he got back at Buford by enslaving him.
V 1 Comment
32
Clamantha (Fish Hooks)
Oh... My god... This character needs to DIE!
V 1 Comment
33
Bree Davenport (Lab Rats)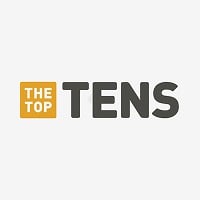 I love her hair, though why is she really boy crazy.
Good things: Kelli Berglund is hot and probably nice in real life.
Bad things: Bree is a mean, spoiled, boy-crazy bitch* stereotype and I'm not trying to be mean but Kelli Berglund can't act. Just seeing her character Bree and that other character she played I can tell that she honestly can't act.
*for this character I had to say it, I hate it when people G rate everything, but because I want to not destroy my digital footprint I have to keep on using the bleach substitute. Well I'm tired of using the bleach substitute all the time so boom! - Anonymousxcxc
She was ok in the first series. But after that she was just bitchy, mean, immature and hypocritical.
34
Jorge (Bunkd)
He's a very weird character.
I hate this kid! Can anyone please find a better actor
I HATE him. He is the worst character in all of Bunk'd. Disgusting, rude and awful. I sigh and roll my eyes whenever he is on screen.
Holy mother, this dude is so GROSS! I love bunkd, though. and he's the "comic relief" but usually he's never the funny one. All his danged jokes are abt his hair and farts and butt and grossness!
Really licking mud isn't funny (unless you do that, then no offense). He's just Disney's take on a stereotypical SLOB.

|:<
35
Tess (Raven's Home)
Ugh. That's all I can think when she comes on screen.
36
Sonny Munroe (Sonny With a Chance)
Demi got a BUTT CHIN U CAN SEE IT A LOT CLOSER IN THE MOVE seriously
37
Chloe Jennings (Dog With A Blog)
Come on she's a little girl and she's the only likeable female character from dog with a blog
V 2 Comments
38
Auggie Matthews (Girls Meets World)
He is annoying, but he is cute and LOVE this show!
V 1 Comment
39
Cory Matthews (Girl Meets World)
I liked him better on Boy Meets World.
He's awesome he's a classic from Boy meets world I love the way he teaches I wish my teachers were like that
40
Alex Russo (Wizards of Waverly Place)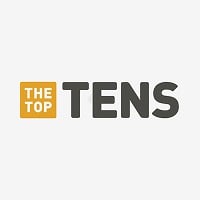 Alexandra Margarita "Alex" Russo is a fictional character and the protagonist of the Disney Channel sitcom Wizards of Waverly Place, portrayed by Selena Gomez.
She is GORGEOUS, and a funny character, this show.is great
I absolutely love Selena Gomez, but I hated her as Alex. This character was plain boring and annoying.
Such a hateful character.
Alex and the BAD LESSONS. But is the FUNNIEST CHARACTER EVER!
V 1 Comment
PSearch List
Recommended Lists
Related Lists

Disney Channel Characters You Want to Punch In the Face

Best Disney Channel Characters

Best Disney Channel Animated Characters

Best Live Action Disney Channel, Nickelodeon and Disney XD and Freeform Characters of All Time
List Stats
300 votes
62 listings
4 years, 147 days old

Top Remixes
1. Zuri Ross (Jessie)
2. Miley Stewart (Hannah Montana)
3. Candace Flynn (Phineas and Ferb)
TheKirbyCreeper999
1. Emma Ross (Jessie)
2. Lindy Watson (I Didn't Do It)
3. Luke Ross (Jessie)
HappyFlower
Posts
Error Reporting
See a factual error in these listings? Report it
here
.