Top Ten Worst Disney Movie Characters
HollyRolo
The Contenders: Page 4
61
Mother Gothel (Tangled)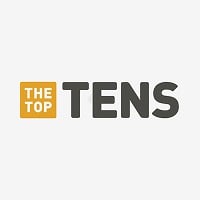 Mother Gothel is a fictional character who appears in Walt Disney Pictures' 50th animated feature film Tangled.
Look you can't vote her the worst Disney character just because you disagree with her actions. I Love Tangled it is my ultimate favourite, but seriously people this page is to express why you don't like them, don't list the things they do and use them as an excuse. Without the villain there would be no story. Just say she is intolerable or you hate he voice, those things would make her annoying, not her actions. Anyway I think Gothel rocks!
Where to start... Gothel locks Rapunzel in a castle, doesn't let her leave, and confines her from everything. So, in a way, she's just as neglectful as Elsa's parents were in Frozen. And she only likes Rapunzel because her hair has the power to make her look fresh and young. Shouldn't aging be natural? I think she deserved to die the way she did. - Turkeyasylum
Obviously she was a bad character, but every movie needs a villain. Take her out and there is no conflict. She is honestly one of my all time favourite villains. She is necessary in order to get the moral of the story out. I love her.
She only loved Rapunzel for her hair. BAD MOMMY!
V 2 Comments
62
Frollo (The Hunchback of Notre-Dame)
Yeah damn right, shut up!
Frollo had many issues and was truly an evil man, but that's why he considered one of the best Disney Villains. He is my ultimate favourite villain, I loved the film it is my favourite, Esmeralda and Quasimodo are my favourite also.
People he rocks, plus Tony Jay's voice is amazing, and his song Hellfire is amazing I could listen to it over and over again. The Hunchback of Notre Dame was a triumph, amazing music and visuals, plus really interesting, new and relatable characters. Way better than Frozen, which sucked by the way!

Frollo #1!
Shut up, you fools! Yes, he's mean and unspeakably creepy, but you don't know what he's been through. Now, if you don't have anything to say about him, KEEP YOUR MOUTHS SHUT!
Um he is supposed to be bad
Great voice bad dude
V 3 Comments
63
Fred (Big Hero 6)
He reminds me of the dumb friend in every Disney channel sitcom.
Why was this boring and annoying steriotype of a stoner given so much screen time?
64
Kovu (The Lion King)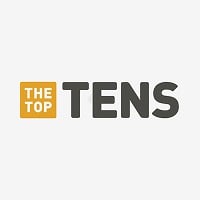 Oh my, someone didn't see the movie. Kovu is actually likeable and don't call me a hipocrite because I voted.
I hate kovu he's mean to kiara
If you had to live with Scar worshippers your entire childhood and have mean siblings and a cruel mom then yeah you'd most likely turn out mean to other people because you weren't used to kindness. - Anonymousxcxc
65
Nuka (The Lion King II: Simba's Pride)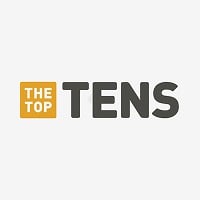 66
Mulan (Mulan)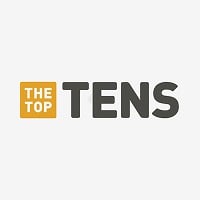 Fa Mulan, a character inspired by an actual historic figure is a character who appears in Walt Disney Pictures' 36th animated feature film Mulan, as well as its sequel Mulan II.
Wow just because she masqueraded as a man and fought one guy technically, she is considered the bravest Disney heroine and that gives her a place in the Disney Princess Franchise...NO!

I don't care what she did, she is nothing compared to Esmeralda who came before her. Esmeralda was a young woman who lived on the streets, poor no family and everyday facing social and racial discrimination. She wants justice for the outcasts, her song is pure and genuine, Mulan sings about herself, Esmeralda is selfless and she stands up for the unfortunates and is nearly killed for it, she even spits in Frollo's face when she is about to be burnt even though he offered to spare her, she would rather die a horrible death than give in to him. Esmeralda was removed from the Princess franchise even though she is more worthy of the title Princess. Hunchback made more money at the box office as well. Sorry Mulan I like you but you are nothing compared to Esmeralda who is the most empowered Disney ...more
Seriously she is one of the bravest Disney characters I know
Everybody acts like she's the greatest character ever but she's not.
Curse u whoever put this heer
67 Ben (Descendants)
68 Zazu (The Lion King)
69
Casey Newton (Tomorrowland)
Britt Robertson was horrible in this movie. The character might have been more likable if played by someone else.
Tomorrowland is a good movie but Britt Robertson had a horrible acting.
Most annoying actress in recent years. kristen stewart levels of bad acting
70
Stitch (Lilo and Stitch)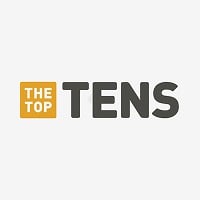 Stitch is amazing he is not the worst Disney characters
No way stitch was a memorable and aborable character
I used to love him when younger, but now I realize that it is an digustant, agressive and stupid character. Worst Disney hero I have ever seen.
71 Aunt Sarah (Lady and the Tramp)
72 Chick Hicks (Cars)
73 The Chicken (Moana)
74
Princess Jasmine (Aladdin)
Jasmine sucks! poor princess who lives a privileged life in a palace, complains about not being able to do anything on her own. Try being someone like Esmeralda who lives on the street and faces social and racial description everyday and is nearly killed for wanting justice. Get lost Jasmine you whiny brat! And your voice is so annoying!
Why is she on the list? Take her off!
She was probably on the list due to her original personality.
Aladdin was terrible, I hated all the characters and songs. Jasmine you suck
V 1 Comment
75
Ariel (The Little Mermaid)
Ariel is the worst Disney princess, she abandoned her family, sold her voice to ursula (someone she knew was a bad person), allowed ursula to gain control over tritons trident and almost let her take over the world. Also in the sequel she made the same mistakes her father made in the first movie by preventing her own daughter from going near the sea. So let me get this straight it's not ok for triton to keep you away from the surface but it is okay for you to keep your daughter away from the sea, that is so hypocritical.
She ditched her own family for the sake of being with a strange man she thinks is "handsome", but she barely knows him at first. Not a good moral lesson, to be honest.
Sometimes I think her unnaturally red hair is a growth from her puny little brain.
Ariel is naive, selfish, spoiled, dumb and falls in love way too easily.
V 3 Comments
76
Merida (Brave)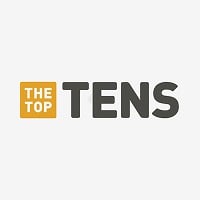 Princess Merida is a fictional character from Pixar's first ever Disney Princess film, Brave. She is a talented archer who wishes that she were not destined to become the Elegant Queen of Dun Broch. She is forced into a marriage betrothal by her mother, with whom she has a very negative relationship. ...read more.
I think the reason why people don't like her as much is because whenever there was a chance for the movie to show off how much of a badass she is, they failed at it and made her look, kind of, lame. Hopefully, Merida gets some more screen time so as to show off just how good a character she can be!
How the heck is Merida even here?! She is different and doesn't need a man to protect her or whatever. She sticks up for herself and discovers how important her family is. - HollyRolo
I love Jasmine, Ariel, and Cinderella. Jasmine and Ariel's spunk and sass is awesome. And Cinderella? She's patient and kind. They are awesome characters. Merida is awful! She's rude and changes her mom for own deeds, 'z she says she changes but her mom does not her! Ugh... I guess we're all entitled to our opinions. - baconyum
I don't think Merida belongs on this list. The movie is about her relationship with her family, namely her mother. She is selfish and prideful in the beginning but later learns the importance of her family. - yuki-blue
V 11 Comments
77
Lewis aka Cornelius Robinson (Meet the Robinsons)
He complains a lot
78
Rapunzel (Tangled)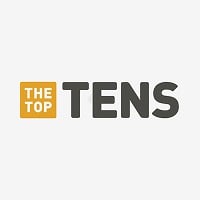 Rapunzel is a fictional character who appears in Walt Disney Animation Studios' 50th animated feature film Tangled, and its short sequel Tangled Ever After. She is the tenth Disney Princess, the first Disney Princess to be CGI-animated, and the first Disney Princess to have freckles or green eyes.
How can you hate Rapunzel? She doesn't deserve to be considered the worst Disney movie characters. How can there be anything wrong with her magic hair? Her magic hair is really cool. I like Rapunzel's 70-foot-long golden hair because it has healing powers. Those are the powers I like a lot because it's the ability to heal the sick and injured, prevent aging, resurrect the dead, grant extended longevity, eternal youth and beauty, and immortality. I don't even see whatever's wrong with her 70-foot-long golden hair. I want magic hair too. Does anybody else want magic hair too?
She's lucky! Don't we all want magic hair?
I like her except I don't like Mandy Moore's voice
She's AMAZING
V 5 Comments
79
Minnie Mouse (Mickey Mouse)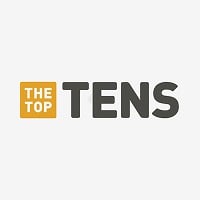 Minerva "Minnie" Mouse is a funny animal cartoon character created by Ub Iwerks and Walt Disney. She was first drawn by Iwerks in 1928, as was Mickey Mouse.
Her voice is too high pitched. And I don't like the new Micky mouse little kids show that much.
I LOVE her
80
Vanellope (Wreck-It Ralph)
She is awesome!
So annoying and stupid
I can't stand her voice
...sigh...
V 1 Comment
PSearch List
Recommended Lists
Related Lists

Top Ten Most Overrated Disney Movie Characters
Best Disney Movie Characters

Top Ten Best Non-Walt Disney Animated Movie Characters

Top 10 Disney Movie Characters with the Best Introduction Scenes
List Stats
500 votes
111 listings
3 years, 207 days old

Top Remixes (10)

1. Snow White (Snow White and the Seven Dwarfs)
2. Merida (Brave)
3. Cinderella (Cinderella)
ToptenPizza

1. Dory (Finding Nemo / Finding Dory )
2. Hans (Frozen)
3. Bellwether (Zootopia)
VideoGamefan5

1. Elsa (Frozen)
2. Jean (Wreck It Ralph)
3. Duke of Weaselton (Frozen)
AnnaOfArendelle332
View All 10
Posts
Error Reporting
See a factual error in these listings? Report it
here
.