Top Ten Worst Disney Movie Characters
HollyRolo
The Contenders: Page 4
61
Anna (Frozen)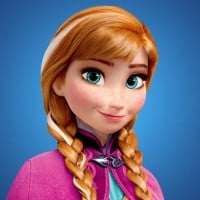 Princess Anna of Arendelle is a fictional character who appears in Walt Disney Animation Studios' 53rd animated film Frozen.
How is Anna the worst Disney movie character? You Anna haters are ungrateful just like Elsa haters. Anna and Elsa are forced to be locked up in their own kingdom for thirteen years ago, was raised in seclusion their whole lives without any close friends and little no contact with each other which may be the reason why Anna is unfortunately for these and those who got a lot nerve to insult Princess Anna like that by calling her stupid and an airhead for happening to be naive instead of smart and willing to marry Prince Hans, a prince she just met. It's all entirely Jennifer Lee's and Chris Buck's own fault for forcing our most all time favorite prettiest, sweetest sisters Anna and Elsa apart, having Elsa locked up in another room away from other people including her own little sister Anna and making Princess Anna clumsy, careless and naive instead of careful and wise. Why don't you Anna hating ingrates take it up with Jennifer Lee and Chris Buck?
We Anna and Elsa fans blame Jennifer Lee and Chris Buck for shattering Anna and Elsa's healthy sisterly relationship bond.
Anna is one of the worst characters because she is just annoying. Even the girl who played her on Once Upon A Time couldn't do anything more with this annoying character, she was so bad. Plus Kristen Bell's voice is painful, and who the hell cares if Anna and Elsa were forced to be locked up in a beautiful castle for years, oh poor unfortunate princess your life is so complicated. It's not like your someone like say Esmeralda who had to live on the streets and deal with social and racial description for most of her life. This princess is just a whiny freckle faced idiot! Elsa should have been the protagonist or better yet the villain.
Shut up! Anna was such an annoying character, Elsa should have been the main focus of the story. Frozen wasn't even that good, Tangled was way better. It is so tragic how this frozen crap overshadows Disney's greater accomplishments. All you Frozen hyped up freaks, let it go...seriously! You are actually ruining this movie with your obsessions!
The only good frozen character
V 9 Comments
62
Rapunzel (Tangled)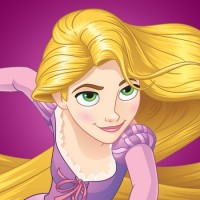 Rapunzel is a fictional character who appears in Walt Disney Animation Studios' 50th animated feature film Tangled, and its short sequel Tangled Ever After. She is the tenth Disney Princess, the first Disney Princess to be CGI-animated, and the first Disney Princess to have freckles or green eyes.
How can you hate Rapunzel? She doesn't deserve to be considered the worst Disney movie characters. How can there be anything wrong with her magic hair? Her magic hair is really cool. I like Rapunzel's 70-foot-long golden hair because it has healing powers. Those are the powers I like a lot because it's the ability to heal the sick and injured, prevent aging, resurrect the dead, grant extended longevity, eternal youth and beauty, and immortality. I don't even see whatever's wrong with her 70-foot-long golden hair. I want magic hair too. Does anybody else want magic hair too?
She's lucky! Don't we all want magic hair?
I like her except I don't like Mandy Moore's voice
I hate Rapunzel due to her bad voice (Mandy Moore), her bad clothing, her punch-able face, her 70-foot-long golden hair (should have been brown), her story, her Archie Comics version & etc...
V 5 Comments
63
Flynn Rider (Tangled)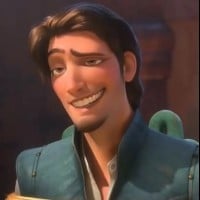 Flynn Rider is a fictional character who appears in Walt Disney Animation Studios' 50th animated feature film Tangled, and its short film Tangled Ever After.
What makes you think Flynn Rider is the worst Disney movie character?
Annoying voice, but I LOVE the rest of him!
V 3 Comments
64
Minnie Mouse (Mickey Mouse)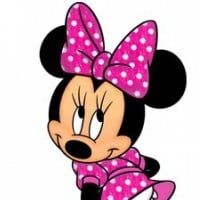 Minerva "Minnie" Mouse is a funny animal cartoon character created by Ub Iwerks and Walt Disney. She was first drawn by Iwerks in 1928, as was Mickey Mouse.
Her voice is too high pitched. And I don't like the new Micky mouse little kids show that much.
V 1 Comment
65
Dr. Eggman (Wreck-It Ralph)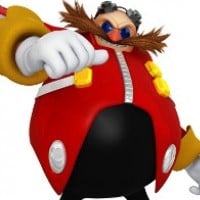 Doctor Ivo "Eggman" Robotnik is a fictional video game character and the main antagonist of the Sonic the Hedgehog series, created by Sega.
For the last time. He's not DISNEY!
Uh, he was a cameo, HE didn't EVEN HAVE ANY DIALOUGE, how can you even count him as a bad character? - DapperPickle
Probably because a lot of sonic fans hate eggman from the games. - Anonymousxcxc
V 2 Comments
66
Pocahontas (Pocahontas)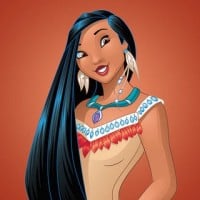 Pocahontas is a title character in Disney's 33rd animated feature film Pocahontas, and its direct-to-video sequel Pocahontas II: Journey to a New World.
67
Maleficent (Sleeping Beauty)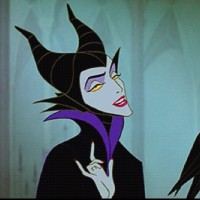 Maleficent is AWESOME! how is she even on this list?
V 1 Comment
68
Cruella DeVille (101 Dalmatians)
What you idiots don't know, is that she was trying to make coats out of dogs, for a reason!
She should be arrested for cruelty to animals! Really! That's low even for a Disney character
She's a really creative villain
69
Jafar (Aladdin)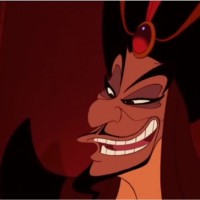 This guy should be clearly given away as evil
70
Hades (Hercules)
I absolutely hate this version of Hades!
V 2 Comments
71
Peter Pan (Peter Pan)
Peter Pan is dangerous toward kids
This guy is the absolute worst. He is self-centered and is only concerned about himself. He doesn't change from this initial behavior at all. Also, he chopped Hook's hand off and gave it to a crocodile. Why, you ask? As a practical joke...

Gee, I wonder why Hook hates him so much...
72
King of Arendelle (Frozen)
This guy just dies a at that start of the. Movie
V 1 Comment
73
Marie (The Aristocats)
How is Marie on this list?!?! She is ADORABLE!
74
The Grand Council Woman (Lilo and Stitch)
I really think she should be on the top hear are my reasons why.
. She is the ruler of the galaxy and in the series 'stitch! " Cyber is trying to destroy the galaxy. Did she try to fight him of? Not at all she asked stitch to do it.
. She never gives gantu a second chance. I think he deserves one he works as hard as he can but gets rewarded with nothing.
V 7 Comments
75
Syndrome (The Incredibles)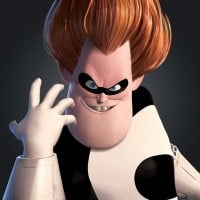 Syndrome (born as Buddy Pine) is the primary antagonist in The Incredibles. He wanted to be super like the others, even though he had no powers. He was Mr. Incredible's #1 fan, and dubbed himself "Incrediboy," but he was rejected by Mr. Incredible. Angered after being refused, he developed an evil plan ...read more.
This guy is so fake it's ridiculous. He's just a villain pretending to be a hero. Honestly, he sends his own robots to wreak havoc on the city so he could stop them and gain undeserved glory. It doesn't get any more pathetic than that.
76 Gaëtan "Mole" Molière (Atlantis: The Lost Empire)
77
Wasabi (Big Hero 6)
Of all the annoying side characters, this guy managed to make me cringe the most.
78
Hiro (Big Hero 6)
This guy created the microbots, so shouldn't he know how to stop them without having to create a crime fighting team? He should know how to stop them since he is aware of there weaknesses and strengths. Hiro has selective genius, I guess.
I wanted to like him but the plot of the movie just didn't let this character get more development.
The dude who put this should pay Marvel
V 2 Comments
79
Grumpy (Snow White and the Seven Dwarfs)
Grumpy may be cute but he is so rude to Snow White and the rest of the dwarfs
80
Kovu (The Lion King)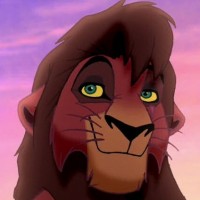 Oh my, someone didn't see the movie. Kovu is actually likeable and don't call me a hipocrite because I voted.
V 1 Comment
PSearch List
Recommended Lists
Related Lists

Top Ten Most Overrated Disney Movie Characters
Top 10 Disney Characters That Deserve Their Own Movie
Best Disney Movie Characters

Top Ten Best Non-Walt Disney Animated Movie Characters
Top 10 Best Disney Channel Original Movie Characters
List StatsUpdated 20 Feb 2017
300 votes
107 listings
2 years, 271 days old

Top Remixes (9)
1. Snow White (Snow White and the Seven Dwarfs)
2. Merida (Brave)
3. Cinderella (Cinderella)
ToptenPizza
1. Hans (Frozen)
2. Mater (Cars)
3. Mr. O'Malley (The Aristocats)
fangirl
1. Dory (Finding Nemo / Finding Dory )
2. Hans (Frozen)
3. Bellwether (Zootopia)
VideoGamefan5
View All 9
Posts
Error Reporting
See a factual error in these listings? Report it
here
.