Worst Disney Princess Movies
AnnaOfArendelle332
ALL MOVIES ARE ON HERE! So shut up about what should and should be on this list and just vote!
The Top Ten
1
Sleeping Beauty

No comment...boo
The boring, stale bashing of Frozen is on number 5.
Aw. But I love this movie! Such a classic. So heartwarming and cute! - MontyPython
Yes, yes, yes. So glad this is on here. (See my 2nd most recent list for more information). Quasimodo for life! - Anonymousxcxc
4 Comments
2
The Princess and the Frog

I hate Tiana...
She is not pretty enough to be a disney princess
This is good
It's a beautiful movie that teaches kids to work hard for your dreams
3
Brave

Merida is the worst princess. Boring movie, weird motives. I can't sit through this movie without wishing tiana would come out and sing about gumbo instead.
Martain is such a selfish brat.
Most of these movies are amazing! The only ones I agree with being on the list is Frozen and Brave! The others are classics! - MontyPython
Nice movie, but kind of boring for Pixar standards
4
Cinderella

Well it's kinda dumb and mediocre, but it's not the worst. (Sleeping Beauty is the worst). - Anonymousxcxc
I love Cinderella how is it on this list? It's a great movie. It teaches kids to always have courage and be kind to everyone even if they're not nice to you. It's an an amazing movie 🎥 and one of my favorites
5
Frozen

Frozen is the worst Disney movie I have ever seen! So bad, I've only watched it once, in the entire 6 years it's been out. This movie, cannot match up too the high standards of, Tangled, The Little Mermaid, Brave, Mulan. Which are my favourite ones by far! Best being Tangled.
This should be number 1. It's definitely overrated.
This is the second worst. It should be in second. I hate Frozen. But thank gosh that Frozen caps girl isn't here to defend Frozen yet and make fun of the haters. - Anonymousxcxc
Just about everything about this movie is awful.
5 Comments
6
The Little Mermaid

Ariel is the worst Disney princess. She leaves her family, her kingdom, so she can be with a guy, she saw for like 5 minutes. People say Jasmine is a brat, because the people in her kingdom struggle and she's not doing anything about it. But in the movie she said she has never been outside the palace! Ariel knew, that she will never see her family and friends again, if she signs the contract, but she didn't care and signed it anyway.
Ugh, this should be first place. Ariel was a brat. This is way worse than Frozen.
Ariel is a bitch!
7
Beauty and the Beast

HATE THIS MOVIE! Worst Disney princess
8
Snow White and the Seven Dwarfs

Um...the guy kisses a corpse? I don't know, but that's just utterly stupid? Recreations of Snow White are more logical, but the thing itself is stupid. Not to mention, this stupid-ass white girl just randomly barges into seven dwarfs' place and...what does she do? Cleans the kitchen, because they'll like it. She then proceeds to sleep on a stranger's bed. And yes, when you have an evil step-mother who is jealous of your ravishing good looks, sing a song! And who the heck just randomly accepts food from a stranger, who by the way, is in the middle of the woods?!
I hate this movie it feels like Snow White is just so selfish I hate this movie
It's the best Disney movie! - LilyScarlett
Why is this on here? It's a classic Disney movie? This is the first ever Disney movie! If u hate this movie than your a discase to Disney! Whoever made this list, what is wrong with you
9
Aladdin

THIS MOVIE IS CRAP.
Every one is going on that they made an African American princess no one is on that Disney finnaly made a Muslim princess and yes she's Muslim becuse the father says pray to allah
The Arabian atmosphere is too underrated. DESERTS for the win! I give Aladdin a 10/10 (so it is my favorite Disney Princess mov ie. y eah, I said it! ). If anything, PLEASE PUT THE SOFIA THE FIRST MOVIES/FRANCHISE, CINDERELLA II: DREAMS COME TRUE, BEAUTY & THE BEAST: BELLE'S MAGICAL WORLD AND MULAN II IN THE TOP 5S!
10
Pocahontas

This movie has super ugly characters and this woman named Pocahontas is ugly and stupid. She is a huge ugly retarded lazy idiot. I hate Pocahontas, she is stupid, clueless, ugly, fat, lazy and boring. Idiot girl. She is so ugly, no joke. And her boyfriend is smarter than her which is exactly true. - s10484
@s10484 you know that Pocahontas war real
This movie has an ugly princess called Pocahontas. Ugliest woman in this movie - s10484
Below Beauty and the Beast, Aladdin, Snow White, The Princess and the Frog and Sleeping Beauty? And I thought you guys had standards - 445956
The Contenders
11
Mulan

12
Tangled

I hate Eugene and Rapunzel.
Rapunzel ruins everything. And she has the longest hair ever! Why is it yellow?! It should be brown like her current short hairstyle. And the story is crap!
Uh she's to playful
13
Beauty and the Beast: Belle's Magical World

This movie really sucks. It just has boring stories that I don't care about at all. The animation is awful and lazy as well. - PerfectlyPink1210
Even though this cannot be compared to the Sofia the First movies, his should be much higher for its ridiculously lazy animation, incredibly mean-spirited portrayal of The Beast who had character development and etc. Seriously, Frozen is Aladdin compared to this! - The Ultimate Daredevil
How is this below the first one and Aladdin? It should be number 1! - 445956
14
The Little Mermaid II: Return to the Sea

This movie is totally retarded and crappy.
15
Mulan II

Crap
It's bad.

Really bad.

If you want to save your childhood memories of Mulan, Don't watch it.
MULAN GOT 0/: ROTTEN TOMATOES,IT IS THE WORST MOVIE EVER
WHAT! Mulan 1 AND 2 ARE THE BEST EVER. THE SONGS ROCK UNLIEK FORZEN AND THE OTHER MOVIES. THIS MOVIE ACTUALLY GOES SOEMWHERE AND HAS A AWESOME PLOT. THIS LIST SUCK PEOPLE. BEAUTY AND THE BEAST, MULAN AND 2, THE LITTLE MERMAID, CINDERELLA 1,2,3, TANGLED, RETURN TO THE SEA ARE ALL GREAT MOVIES AND SHOUDLN'T EVEN BE NEAR OR ON THIS SUCKY LIST
16
My Little Pony: Equestria Girls

Ok, who put this here? It's not even Disney.
17
Pocahontas II: Journey to a New World

18
Cinderella II: Dreams Come True

19
The Little Mermaid: Ariel's Beginning

20
Enchanted

It's actually not that good, though. I just don't have a feeling to watch it because of real-life. - s10484
21
Cinderella III: a Twist In Time

22
Beauty and the Beast: The Enchanted Christmas

23
Maleficent

Why just why is this on here? This was actually really good. - Anonymousxcxc
Nah, it was crap - 445956
24
Moana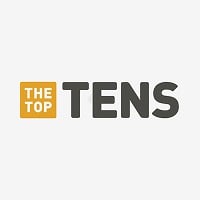 Moana is the protagonist of Disney's 2016 animated feature film of the same name. Born on the island village of Motunui, Moana is the daughter of Chief Tui and Sina, with an inherited love for the seas and voyaging. When her island becomes endangered, Moana is chosen by the ocean to journey across the ...read more.
This movie is retarded and crappy. THIS SHOULD BE NUMBER 1 SINCE IT'S THE WORST! I hate this movie with the biggest burning passion in my life. Coco is a better movie than this ugly garbage of sand and sea. The people who watched it, please don't. It has the nastiest Disney princess you'll ever see in your life.
BAdd New Item
Related Lists

Top Ten Animated Disney Princess Movies

Top Ten Most Romantic Disney Princess Movies

Top Ten Disney Movies Without a Princess

Top 10 Disney Princess Movies with the Best Endings

Saddest Animated Disney Princess Movies
List Stats
100 votes
24 listings
4 years, 309 days old

Top Remixes

1. Sleeping Beauty
2. Beauty and the Beast
3. Brave

Disneyfan2005

1. Sleeping Beauty
2. The Princess and the Frog
3. Cinderella

AnnaOfArendelle332
Error Reporting
See a factual error in these listings? Report it
here
.