Top 10 Worst Disney Shows of the 2010s
This is a list of Disney shows that premiered in 2010 or later. Shows from Disney Channel, Disney Junior, and Disney XD.
The Top Ten
1
Pickle and Peanut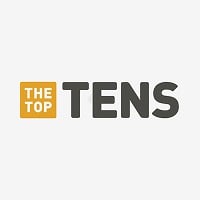 Pickle and Peanut is an American animated television series that premiered on Disney XD on September 7, 2015. The series was created by Noah Z. Jones, creator of Fish Hooks and Almost Naked Animals.
I should've talked about this cartoon months ago! It is absolutely horrendous! It is an abomination to animation! This does not feel like a Disney show AT ALL! I feel like they were trying too hard to be like Breadwinners! Why would anyone want to be like Breadwinners!? It's one of the worst cartoons ever! But this show is even worse! Yep! It's worse than Breadwinners! It's nothing but memes and stuff they think kids are into these days! The animation is AWFUL! They use photoshop animation to create the characters of Pickle and Peanut! The other characters in the show are drawn very lazily! There are times when they would show these creepy close up shots and they are just painful to look at! This is the WORST cartoon I have ever seen! There is not a single redeeming thing about it! TERRIBLE! JUST TERRIBLE! I'm starting to wish I was in Florida during that hurricane now! - MegaSoulhero
Screw this show. It's hard to believe that the same studio that made stuff like The Lion King, Aladdin, Fantasia, Frozen, Beauty and the Beast, Mulan, Gravity Falls, and Star vs. the Forces of Evil made something as pandering and stupid as this. - phillysports
2
Liv and Maddie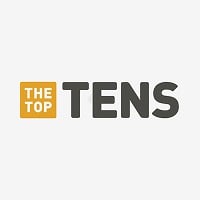 Liv and Maddie is a live-action Disney Channel sitcom that started on July 19, 2013, and ended on March 24, 2017. It is about two identical twin sisters named Olivia "Liv" Rooney and Madison "Maddie" Rooney (both portrayed by actress Dove Olivia Cameron; born in January 1996 as Chloe Celeste Hosterman) ...read more.
Liv and Maddie is about two sisters who get to see each other again after Liv comes back from being in Hollywood all this time. Liv is a famous actress and Maddie is jock. That's pretty much the premise and honestly I can't stand this show! It is dumb, cliché, and it has bad morals! Liv is such a bad example for young girls! She basically tells people that if you're a famous celebrity, you can act as stuck up as you want! One of the reasons why I hate Justin Bieber! Also, this show has WAY too many plot conveniences! In one episode, Liv can't compete in the cheese festival with Maddie because the premiere of her movie has been moved! In another episode, Liv can't go to college with Maddie because they're moving production of her show to Hollywood or something! It's like they don't want Liv and Maddie to spend time with each other! Also, why are Liv and Maddie blonde while the rest of their family has brown hair!? There are so many problems with this show it is unbearable and ...more - MegaSoulhero
3
The Lion Guard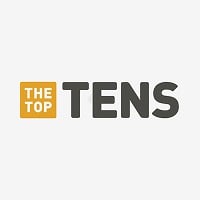 The Lion Guard is an American animated television series developed by Ford Riley based on Disney's 1994 film "The Lion King". The series was first broadcast with a television movie titled "The Lion Guard: Return of the Roar" on Disney Channel on November 22, 2015 and began airing as a TV series on January ...read more.
Yes! Should be #1 because it sucks so much and easily the worst show ever. Not only it is too dark for a preschooler show but it also features outdated animal stereotypes that should've been deconstructed by now. Has a bad choice of heroes and villains. I wish the show will be cancelled soon before the politically correct people complain how dark or offensive it is.
Believe me, all of it's characters are forgettable. They're also a disgrace to their own species because the real animals they're based on don't act that way. Male hyenas don't lead hyena clans, female ostriches are a different color from the male ones, the list goes on and on.
This is the worst show Disney Junior has ever had! I know everyone will disagree with me on that, but as a huge fan of the original Lion King movie, I was really disappointed! I wanted this show to be much better! In the show, we are introduced to Simba's son, Kion. Let me stop right there! Where did Kion come from!? In the Lion King 2, Simba only had a daughter named Kiara! Kiara is in this show too by the way, but they totally ruin her personality! Also, Kion is basically just young Simba rewritten. We are also introduced to Kion's friends who are some of the most forgettable characters ever put on television! Their job is to protect the Pride Lands. Wait! Isn't that what a king is for!? What's the point of having a king if they have a Lion Guard? Why does this show exist!? I hate this show so much! It's so stupid and has so many plot holes! - MegaSoulhero
This is actually the best Disney Junior T.V. show because Dan and Phil were in an episode - Rucas
4
Dog With a Blog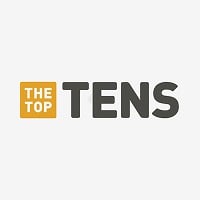 Dog with a Blog is an American television sitcom that premiered on Disney Channel on October 12, 2012, and ended on September 25, 2015. The series stars G Hannelius, Blake Michael, Francesca Capaldi, Stephen Full, Regan Burns, and Beth Littleford. The series was co-created by Michael B. Kaplan.
Dog With a Blog is about a dog with a blog. And he talks. Does that make any sense!? How does he talk!? It is never once explained in the entire show! Stan is basically a real dog with a CGI mouth. The effect, by the way, looks horrible! Stan is such an annoying character! It would be much better if he didn't talk! Stan isn't the only bad thing about this show! His owners are even worse in my opinion! The kids are are annoying and their parent are stupid! By the way, why couldn't the kids tell their parents that Stan can talk? Did they seriously think they would call some scientists and have them take him away!? They know how much they care about him! There are some pretty nice moments with the kids and Stan being there for one another but the thing is, it's a talking dog! How can we relate to that!? - MegaSoulhero
5
Bizaardvark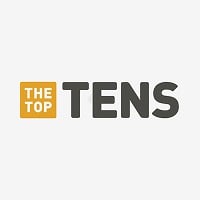 Bizaardvark is an American comedy series starring Madison Hu, Olivia Rodrigo, Jake Paul, DeVore Ledridge, and Ethan Wacker. The series premiered on Disney Channel on June 24, 2016.
Did anyone at any point during the making of this show even have the brains to say "Maybe this isn't such a good idea"? I've only seen one episode of Bizaardvark and it was awful! It's a mixture of everything that makes Disney sitcoms so bad! Even the name is terrible! If this show is supposed to be a comedy, then they failed hard at it! Also, this show is a straight up ripoff of iCarly! Same exact plot! No originality here! Such a dumb show! - MegaSoulhero
6
Austin and Ally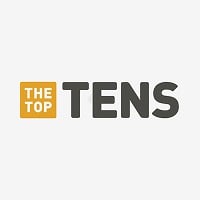 Austin & Ally is an American teen sitcom that premiered on Disney Channel on December 2, 2011, and ended on January 10, 2016. The series was created by Kevin Kopelow & Heath Seifert, the writers and producers of the Disney Channel sitcoms Sonny with a Chance and Jonas.
Disney Channel has some serious issues! Austin and Ally seemed like a good concept with a boy and a girl with nothing in common working together to write songs, but the problem is the characters are awful! Austin is too full of himself, Ally is annoying, Trish is a jerk, and Dez is way too cartoonishly stupid! Also, in the very first scene of the very first episode when Austin and Ally first meet, you INSTANTLY know they're gonna be a couple later on! So predictable and cliché! I hate when shows do that! That's a problem I have with Star vs the Forces of Evil! I like that show but I do not ship Starco! When Star and Marco first meet each other, you know they will eventually be a couple! They even hinted at it in the episode "Sleepover"! Back on the topic of Austin and Ally, the show has some pretty good songs but the characters in this show just make it unwatchable! - MegaSoulhero
7
Jessie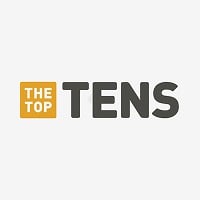 Jessie is an American sitcom that originally aired on Disney Channel from September 30, 2011 to October 16, 2015. The series was created and executive produced by Pamela Eells O'Connell and stars Debby Ryan as Jessie Prescott, a small town Texas girl who moves to New York City to try to become an actress, ...read more.
And I thought Mary Poppins was bad! I can see why a lot of people hate this show! It is annoying, the acting is bad, and everyone in this show is a jerk! I like the butler Bertram though. He's pretty funny. Jessie's job is to take care of four stereotypical children! The worst of them is definitely Zuri! I hate her so much! She is annoying and absolutely spoiled! She kind of reminds me of Caillou! It's rare to see kids act the way the kids in this show do! This show is pretty dumb. - MegaSoulhero
8
Girl Meets World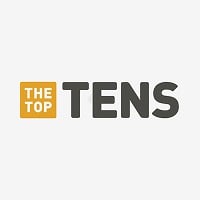 Girl Meets World is an American coming of age television sitcom. The series made its debut on Disney Channel on June 27, 2014.
This show is absolutely amazing great life lessons, actors and a very creative show whoever made this list is an idiot - Rucas
It doesn't live up to its predecessor, "Boy Meets World". Seek reruns of that instead.
9
Shake it Up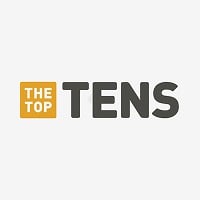 Shake It Up (sometimes stylized as Shake It Up!) is an American sitcom that originally aired on Disney Channel in the United States from November 7, 2010 to November 10, 2013. Created by Chris Thompson and starring Bella Thorne and Zendaya, the show follows the adventures of CeCe Jones (Bella Thorne) ...read more.
This show managed to ruin my favorite thing in the world! Dancing! I didn't think it was possible! This show is about two girls who perform as backup dancers in a show called Shake it Up Chicago. It even has a Ryan Seacrest ripoff! Some of the dances are well choreographed but other times it looks awkward! I absolutely hate the acting in this show! It seems like the actors have given up on trying! I don't know if it's their fault or if they were given bad direction but it is not good! The only characters that seem to do a good job are Gunther and Tinka! Those two are actually pretty funny. I like Zendaya. Normally she's a good actress. She does a much better job in K.C. Undercover and she's going to be in the new Spider-Man movie! But here, she's not that great. Probably because this was her first show which is understandable. Anyway, Shake it Up is not a good show! - MegaSoulhero
10
I Didn't Do It
The title is what the writers say when the network sees these bad episodes! I Didn't Do It is about five friends who constantly get into trouble. In season 1, each episode would begin with the characters in some sort of situation and the rest of the episode shows us how they got to that certain situation. I just hate that! It makes no sense! When they show that same exact scene later in the episode, it's not surprising because we already know what happens! They stopped doing that in season 2. But in that season, it had a plot in which the character Jasmine had a crush on Logan! Because apparently every Disney sitcom has to have a romantic couple! The character I hate the most in this show is Lindy! I like Olivia Holt but I do not like her character! She is so annoying and I can't stand her! This show definitely has problems! - MegaSoulhero
It's so boring!
The Contenders
11
Nina Needs to Go!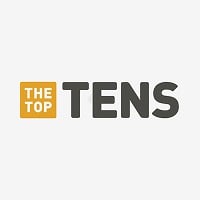 Nina Needs to Go! is a Disney Junior animated series that takes the titular 4-year-old Nina to a variety of settings like the zoo and the beach. In each location, Nina finds she "needs to go" to the bathroom after becoming too engrossed in play, and the mission is to get her there before it is too late. ...read more.
12
So Random!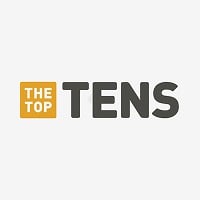 So Random! is an American Disney Channel sketch comedy series that premiered on June 5, 2011. It was announced as an independent series after Demi Lovato left the parent series, Sonny with a Chance.
Basically Saturday Night Live for kids.
13
Sofia the First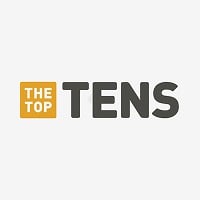 Sofia the First is an American computer-animated television series that features a commoner joining the royal family as a princess.
14
Fish Hooks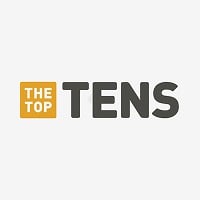 Fish Hooks is an American animated television series created by Noah Z. Jones which originally aired on Disney Channel from September 3, 2010 to April 4, 2014. Twenty-one episodes were ordered for the first season.
Alright! Fish Hooks! It's about three fish who go to school in water tanks located in a pet store. That's pretty much all there is to it. This show is pretty bad, but somehow I just can't help but get some enjoyment out of it! Yep! This show is so bad it's good! The stupidity in this show is just hilarious! For some reason, the fish are the only things that are well animated. The other animals in the pet shop look hideous! There's one character who's a female clam and she's voiced by Alex Hirsch! The creator of Gravity Falls! This show is stupid but it was also pretty enjoyable at times. Which is why I don't consider it the worst. - MegaSoulhero
15
Future-Worm!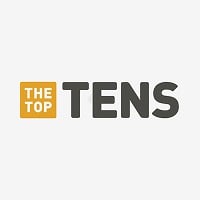 Future-Worm! is an American comic science fiction animated television series created by Ryan Quincy, who previously created IFC's Out There, for Disney XD.
16 Jake and the Neverland Pirates
17
Little Einsteins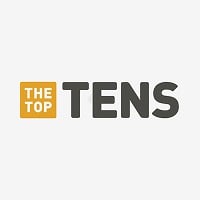 Little Einsteins is an American animated children's television series on Playhouse Disney. The educational preschool series was developed for television by Douglas Wood who created the concept and characters, and a subsequent team headed by Emmy Award-winning director Aidan Abril and JoJo's Circus co-creator ...read more.
18 Mickey Mouse Cartoons
19
Gravity Falls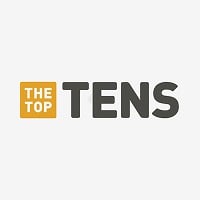 Gravity Falls is an American animated television series produced by Disney Television Animation that first aired on Disney Channel, and then on Disney XD from June 15, 2012 to February 15, 2016. The series follows the adventures of Dipper Pines and his twin sister Mabel in the fictional town of Gravity ...read more.
Annoying, annoying dumb and annoying. I hate Gravity Falls with a passion.Gravity Falls is boring
Why put this There? It was one of the greatest shows of all time.
20
Wander Over Yonder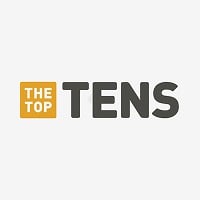 Wander Over Yonder is an American animated television series on Disney XD. Created by Craig McCracken, it follows Wander and his best friend and steed Sylvia. Adventurous and optimistic, Wander rides across the galaxy to help persons live freely, against the intentions of Lord Hater to rule the universe. ...read more.
21
The 7D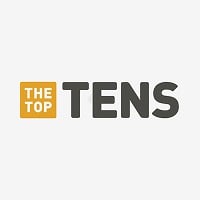 The 7D is an American children's animated television series produced by Disney Television Animation, which premiered on Disney XD on July 7, 2014. It first air on Disney Junior block on December 2, 2014. then it aired on Disney Channel in late summer 2014. is a re-imagining of the title characters from ...read more.
22
Best Friends Whenever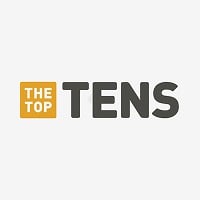 Best Friends Whenever is an American multi-camera sitcom developed for Disney Channel, created by Jed Elinoff and Scott Thomas and executive produced by Jed Elinoff, Scott Thomas, and Michael B. Kaplan. The series stars Landry Bender as Cyd, Lauren Taylor as Shelby, Gus Kamp as Barry, Ricky Garcia as ...read more.
23
Walk The Prank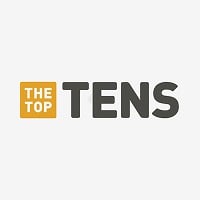 Walk the Prank is an American live action Disney XD original series starring Cody Veith, Bryce Gheisar, Brandon Severs, Jillian Shea Spaeder and Tobie Windham.
24
The Suite Life on Deck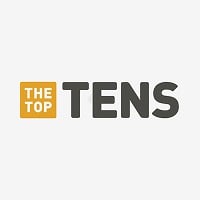 The Suite Life on Deck is an American sitcom that aired on Disney Channel from September 26, 2008 to May 6, 2011. It is a sequel/spin-off of the Disney Channel Original Series The Suite Life of Zack & Cody.
25
Doc McStuffins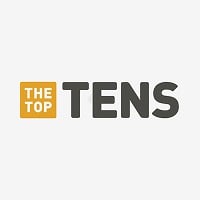 Doc McStuffins is an American-Irish animated children's television series produced by Brown Bag Films.
26
Good Luck Charlie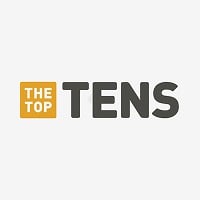 Good Luck Charlie is an American sitcom that originally aired on Disney Channel from April 4, 2010, to February 16, 2014. The series' creators, Phil Baker and Drew Vaupen, wanted to create a program that would appeal to entire families, not just children.
27
K.C. Undercover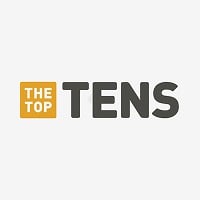 K.C. Undercover is an American sitcom developed for Disney Channel, created by Corinne Marshall and executive produced by Rob Lotterstein.
BAdd New Item