Top 10 Worst Disneyland Rides of 2018
It's 2018, and I haven't been to Disneyland before, but I know about the rides, and that some suck.
So here are the worst rides at Disneyland Park and California Adventure.
The Top Ten
1
Guardians of the Galaxy: Mission Breakout
It's a stupid waste of money on an unoriginal attraction based on Guardians of the Galaxy.
And it replaced Tower of Terror.

It even uses songs that are Non-Disney based and cultural pop songs, which is copyright, and indicates Disney's pirating.
Disney could've gotten sued, yet they didn't.

Yet when it opened early morning, before sunrise, it was so popular that people waited 5 hours to ride, and that was for the fast pass, yet those in the standby line waited around 7 hours.

7 HOURS for an unoriginal ride!?! ALL the HYPE!
I understand it's Guardians of the Galaxy, and that it has a lot of fans, but COME ON!
Yet during the following daylight, the wait was still incredibly long, and people were experiencing sun poisoning, which is a safety hazard and unhappiness.

Yet people still raved about it despite the long wait and the heat, as well as the UNORIGINALITY!

It was just a stupid cash-grab so that they would give Disney their ...more - Gregory
2
Casey Jr. Circus Train
My mom and sister forced me on this in 2015 and I hated every moment of it.
It's just a boring kiddie train ride around a wimpy small track and the ride will bore you out no matter if you're a kid or not. - Gregory
3
Goofy's Sky School
It's a stupid wild-mouse roller coaster where you'll hurt yourself on, and not to mention it used to be Muholland Madness, and the original theme mixed better with the ride setup than the current Goofy theme.
It was originally closed because people thought it was too dangerous, so they decided to give it a cheesy Goofy theme, which does not mix well with the ride or California Adventure, - Gregory
4
Astro Orbiter
It's a waste of space in Disneyland.
The idea of another spinner besides Dumbo shows an example of unoriginality and lack of creativity and execution. - Gregory
5
Autopia
It's outside, and it's a stupid ride in terms of speed, but the theming is good, but again, the speed is so slow that it doesn't count as a race like they say it is.
It goes 6 1/2 mph. - Gregory
6
Monsters, Inc. Mike & Sully to the Rescue!
It's just a lame dark ride with no meaning, and despite the monster characters, it's just a boring slow ride with no good story. - Gregory
7
Roger Rabbit's Car Toon Spin
It's a colorful ride, but it's known to be stupid, and there's a part where the wheezel tries to spray the riders with toon-killing Dip, which traumatized them. - Gregory
8
Country Bear Jamboree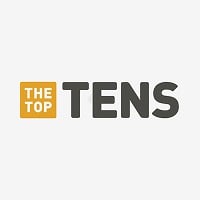 It's like Chuck E. Cheese's, but without the pizza and fun games. - Gregory
9
Soarin' Around The World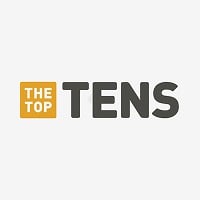 Actually I thought this was amazing! - DaringXx
It used to be a masterpiece, but it's not only outdated and cheap by today's standards, Disney ruined it by making it around the world, which is a disgrace to Californians, considering it used to be Soarin' Over California. - Gregory
10
Jumpin' Jellyfish
You expect it to be a thrill ride, but it's just a gentle bouncing "parachute" ride.
It's no different from riding a regular glass elevator on the Willis Tower in Chicago. - Gregory
The Contenders
11
It's a Small World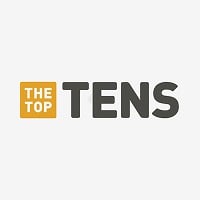 It's a Small World is a water-based dark ride located in the Fantasyland area at the various Walt Disney Parks and Resorts worldwide; these include: Disneyland Park in Anaheim, California, the Magic Kingdom at Walt Disney World Resort in Lake Buena Vista, Florida, Tokyo Disneyland, Disneyland Paris, ...read more.
TROLL ALERT - Gregory
BAdd New Item