Top 10 Worst Disneyland Rides
1
Autopia
No! This one is fun! Sure, the cars take a bit to start but so what - myusernameisthis
It's too slow and smelly, yet the objects are too small and the tracks are guided, so no fun.
They should update the ride and make the track bigger, less/non guided and have the objects bigger and the vehicles faster.
The Radiator Springs Racers ride has good speed to update these vehicles to. - DisneyFan
2
Casey Jr. Circus Train
My mom and sister forced me on this ride >:(
3
It's a Small World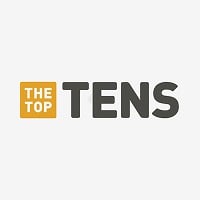 It's a Small World is a water-based dark ride located in the Fantasyland area at the various Walt Disney Parks and Resorts worldwide; these include: Disneyland Park in Anaheim, California, the Magic Kingdom at Walt Disney World Resort in Lake Buena Vista, Florida, Tokyo Disneyland, Disneyland Paris, ...read more.
The only good thing about the ride is that includes robotic children dressed up from multicultural backgrounds. It goes to show that people came from an international background despite many differences and that we respect each other. On the other hand, I can't stand that song! "It's A Small World After All" felt like a theme song for the United Nations. You'd have to stay in that boat ride listening to that repetitive Disney song all over again.
I was forced on this ride by my mom and sister. 9 years ago, they forced me on it when we were at Disney World. WHY?
Don't like this one, it's boring. - myusernameisthis
Just sucks - TeamRocket747
4
Guardians of the Galaxy - Mission: Breakout
Just because this replaced Tower of Terror doesn't mean that this has to be on this list.
I can't believe this is replacing Tower Of Terror.
This NEEDS to be number one, it replaced one of the best rides and is no good.
This is number one for sure especially at monsters after dark during Halloween.
5
Superstar Limo
The one ride that nobody liked. The "celebrities" looked so uncanny, and the ride was borring. I'm glad the Monsters Inc. ride replaced it.
Oh my gosh - Maddox121
6
Gadget's Go Coaster
Actually kinda intense, but it only lasts like under a minute. - myusernameisthis
It's a ride for all you kiddies who like roller coasters

I'll just go with something more intense
7
Heimlich's Chew Chew Train
A fat worm who makes weird slurping noises and talks too much. I'm so happy they're getting rid of this stupid ride!
I was forced on this ride >:(
8
Astro Orbiter
It is very cramped
9
Dumbo the Flying Elephant
NO! Don't talk bad about this! - NickXH
10
Finding Nemo Submarine Voyage
Long lines for the most boring ride in the park!
It's a ride where you wait in a long line to ride a "submarine" that's not for claustrophobic people and it takes you through a few scenes of unoriginal Nemo props.
When it first opened 9 years after the closure of the famous hit 20,000 Leagues Under the Sea, the wait time was 6 hours long, and most of the queue was outdoors and not providing of refreshments, which meant burning up in the sun, and the whole experience of the ride is just a few minutes of simple scenery in a tightly enclosed vehicle.
Yet wait times today can still reach an hour or 2.
Don't ride this if you hate long lines/are claustrophobic. - Gregory
The Contenders
11 Country Bear Vacation Hoedown
12
Grizzly River Run
This is a good ride for Disney, it shouldn't be on here. - Gregory
13
Snow White's Scary Adventures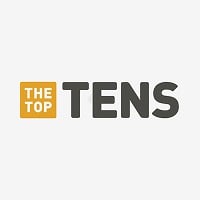 NO! - NickXH
14
Disneyland Railroad
WHY... YOU!
BORING!
15
Rocket Rods
Always breaks!
It didn't fit the layout and was so dangerous they shut it down and dismantled it. - Gregory
16
Pinocchio Daring Journey
lampwick is a donkey and the jackass and he is scary and so was monstro.
17
Soarin' Around the World
I LOVE IT! - NickXH
A disgrace to all of us Californians
18
California Screamin'
I was traumatized when I rode this. It will ruin your day. just so scary, aahh! -TaylorGig
It's rethemed into Incredicoaster and other than that it's a basic roller coaster that'll make you scream and poop your pants. - Gregory
19
The Many Adventures of Winnie the Pooh
I'm surprised nobody posted this sorry excuse for a dark ride on this list. I know everybody likes Pooh and I don't blame them. I grew up with that silly old bear and I have fond memories of him, but this ride is an ugly mark on Walt Disney's Magic Kingdom. Everything looks cheap, the story is muddled (first the wind, THEN transition to the rain?! C'mon! ), the vehicles wobble for no reason, and - more importantly - it replaced a far superior attraction that is the Country Bear Playhouse! If you're going to replace an old attraction with a new one, it has to be BETTER than the old one! Seriously people, this ride makes Snow White's Scary Adventures look like Pirates of the Caribbean! Disney, when are you going to learn that this is the most UNPOPULAR ride at Disneyland?! Fix it so it can be up to league with Pooh's Hunny Hunt from Tokyo and, for goodness sake, BRING BACK THE COUNTRY BEARS! IT'S TIME TO STOP!
20
Jumping Jellyfish
It gives you lots of anticipation, but it turns out to be a gentle up and down ride.
It's not much better than riding a normal elevator in a hotel. - Gregory
Drop towers are WAY better!
21
Golden Zephyr
Just another rocket ride
22
Silly Symphony Swings
A basic swing ride with a bit of Disney theming to the Silly Symphony story with the William Tell Overture finale playing. - Gregory
23 King Triton's Carousel
24
Goofy's Sky School
Another kiddie coaster
25
Radiator Springs Racers
I know you might have a hard time believing on here, but remember when it opened, people waited 6+ hours to ride it and lined up from the Entrance to California Adventure.
It was torture for everyone, though they did end up with a decent ride.
A decent ride with an overcrowded line. - Gregory
26 The Incredicoaster
27
Pirates of the Caribbean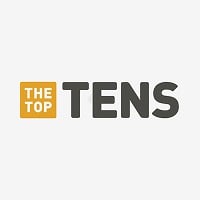 28 Storybook Land Canal Boats
29
Emotional Whirlwind
Opened in 2019, it's a poorly executed attraction themed to Inside Out.
A junior rip off of Silly Symphony Swings.
How about call it Silly Symphony Junior.
You're better off riding Silly Symphony Swings than this hunk of emotional garbage. - Gregory
30 Jessie's Critter Carousel
31 Maliboomer
32
Matterhorn Mountain
The bobsleds ruin the whole ride! They are so uncomfortable!
BAdd New Item