Worst Educational Video Games
Educational video games? More like educational garbage! Here are some very bad "educational" video games. Only someone completely stupid & with no education would need to learn from these "educational" video games.

1 Sonic's Schoolhouse

It makes sonic 06 look like sonic generations

This is also one of the worst Sonic the Hedgehog games.

When they make action games into educational games = they suck.

2 Dora the Explorer

Played the PlayStation 2 version. - playstationfan66

3 Mario's Early Years: Fun with Letters

4
Donkey Kong Jr. Math

What happens when you make Donkey Kong Jr. educational? You get something like this. I don't want to be educated. I want to save DK from Jumpman A.K.A. Mario. Here's something I want to add.
DONKEY KONG JR. -You can play this game!
DONKEY KONG JR. MATH-Don't play it!
Donkey Kong Jr. Math is one of the worst video games I have ever played in my entire life.
My least favorite subject has become a video game.
WWWHHHYYY? - aarond90
5 Ixl Math Practice
6
Mario Is Missing!

Luigi's mansion isn't an educational game anyway.
The title doesn't sound like an educational game, is this just another Mario game but not very popular.
There is a sequel named Luigi's Mansion but it is only for Nintendo GameCube. - playstationfan66
This game is completely awful.
7
1 vs. 100

8
Mario's Time Machine

9
Busytown

10
Sesame Street: Once Upon a Monster

The Contenders
11
Moses the Exodus
Check it out on AVGN:Bible Games 2.
12
The Story of Samson
It also appeared in AVGN:Bible Games 2.
13
Boohbah

All they do is float around saying boohbah
A game based on a show that only 1 & 2 year olds show watch, no one older because it would probably annoy them. Ridiculous making a video game. Fine making soft toys and story books for parents to read to their babies. But not a video game when they are too young to play. - Teletubbies was rebooted so beware Boohbahs could be next. Ragdoll Productions should've rebooted either Rosie and Jim or Brum or Tots T.V..
They don't even talk. Just fluffy balls. A dumbed down Teletubbies.
14
Zoombinis

The original minions...or look similar.
Pizza, anyone.
15
Play with the Teletubbies

What does the Teletubbies teach? They teach friendship and peace. The stories from their television stomachs have more education. But does this game teach anything? Was this made before the spin off Teletubbies Everywhere which I read was 10 minute episodes that teaches colours, shapes, numbers, simple things for the little ones up and down or big and small and culture. The first episode had Tinky Winky draws a triangle, a tummy story about number 3, Teletubbies and Noo-Noo walk in pairs of 3, Counting to 3 with Dipsy's Hat and the stuff that you see in the original Dipsy's hat, Big Hug.
I thought Teletubbies was more comedy than education.
16
Spellevator
Yanks learn to spell.
17
Jumpstart Advanced Preschool

One of the worst educational video games of all time. There are other educational video games including The Typing of the Dead (Sega), The Babysitters Club 3rd Grade Learning Adventures (The Learning Company), JumpStart Spy Masters (Knowledge Adventure), Math Blaster (Knowledge Adventure), Dr. Brain Puzzleopolis (Knowledge Adventure), all 3 Zenses games (Knowledge Adventure), Teen Digital Diva (Activision), Cosmopolitan Virtual Makeover (The Learning Company), Minecraft (Microsoft), Disney Infinity (Disney Interactive Studios), Disney Princess My Fairytale Adventure (Disney Interactive Studios), Disney Princess Enchanted Journey (Disney Interactive Studios), Girl Talk: The CD-ROM Game of Truth or Dare (Atari Interactive), The American Girls Premiere (The Learning Company), Julie Saves the Eagles (THQ), Barbie Magic Hairstyler (Mattel), Imagine Fashion Designer (Ubisoft), My Secret World by Imagine (Ubisoft), DuckTales: Remastered (Disney Interactive Studios) and Diva Girls: Diva ...more - playstationfan66
Math Blaster because I played Maths Blaster. But no one seems to know what that is.
18
Mario's Early Years Pre-School Fun

Did Nintendo put Mario into everything? What next a Nintendo version of Hotel Mario?
19
Blues Clues: Blues Alphabet Book

Oh Joe you gorgeous bloke.
Spell properly. Not Yank English.
20
The Oregon Trail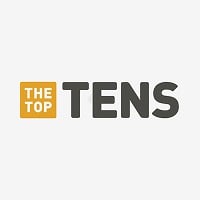 21
Math Blaster Episode I: In Search of Spot
Its Maths blaster. In school I played Maths Blaster. Learn how to spell, you ruined the English language.
22
Bill Nye the Science Guy: Stop the Rock
Who is he?
23
Reader Rabbit

American English.
24
Mario Teaches Typing

Well most people hate the Mario and Sonic educational games.
25 I.M. Meen
26
Where in the World Is Carmen Sandiego?

27
Pajama Sam: No Need to Hide When Its Dark Outside

28
Elmo's Letter Adventure

29 Treasure Mathstorm!
30
Sesame Street Sports

31
Sesame Street: Counting Cafe

32
Go Diego Go!: Safari Rescue

33
Big Brain Academy: Wii Degree

Why?
34 Mario's Playschool
35 Mario Teaches Words
36 Mario Teaches Sums
37
Mario Teaches Typing 2

BAdd New Item