Worst Electronic Music Artists
SelfDestruct
The Top Ten
1
Skrillex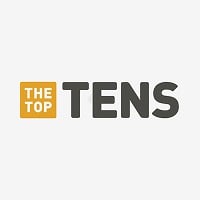 Skrillex is an American (Born in 1988, in Los Angeles, California) EDM producer who is known for popularizing dubstep. He is part of the bands Jack Ü (DJ) and From First To Last (Lead Singer). His album Recess debuted at 4 on the BB200, tying him with Zedd for the highest debut for an EDM album on ...read more.
Hey all the haters if you hate Skrillex no problem I have a challenge open your computer download a DAW and make a song. - Ankush12
I knew someone who'd been around 'Skrillex' (he wasn't called that at the time) when he was a punk dweeb on the Warped tour some years back. This friend stated that you DID NOT want to have an original idea around him...because he'd steal it! I buy that assessment, given that everything he does sounds like the same mess rehashed, and most anything you hear out of him can be traced back to some earlier techno source. No talent + money = success? It shouldn't.
He has some of the weirdest sounds and beats but just makes it look terrible - CoolCat999
Annoying and weird dubstep sounds that makes me lose IQ. His music also spawned some of the worst YouTube intros ever (especially Minecraft intros). - MChkflaguard_Yt
V 19 Comments
2
The Chainsmokers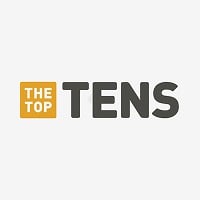 The Chainsmokers are an American DJ and production duo consisting of Alex Pall and Andrew Taggart. The EDM-pop duo achieved a breakthrough with their 2014 song "#Selfie", which was a top twenty single in several countries.
At least Avicii and David Guetta are taking music seriously. All Chainsmokers do is make jokes songs.

For the record Selfie is THE WORST song on earth.
Watch "how every chainsmokers song is made" on youtube. It exposes them for the talentless losers they are.
Selfie is the worst song yes, but the rest of their songs are so much better. Listen to Roses, New York City, etc., you won't regret it.
I don't get why everyone always hates them... - Monkeywolf228
V 15 Comments
3
Knife Party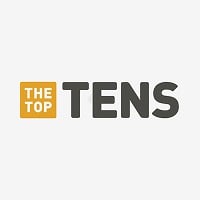 Are you serious? Knife Party is pretty awesome. Their songs are pretty cool. what I think that most people don't like about them is that some of their songs are really not that appropriate. Like "Internet Friends". I guess it is ok...but it is all like "You blocked me on Facebook, and now, your gonna die". It kinda freaked me out, and now, don't block people on Facebook.
This band is awesome - the_stig2
Get them off this list. Now - wrests
The heck Knife party is awesome. They are my favourite dubstep musicians and they are the only awesome dubstep artists that are kinda popular. Skrillex is not bad but he is overrated and he is not that good but not horrible. Bossfight and Dex Arson are also awesome but they aren't well known. Knife Party are the best Dubstep music artists.-TheCoolGuy1
V 5 Comments
4
Avicii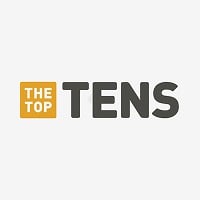 Tim Bergling (September 8, 1989 - April 20, 2018), better known by his stage name Avicii, was a Swedish electronic musician, DJ, remixer and record producer. He is best regarded for his work in Electronic Music during the 2010s in which his works have charted among the Top 40 Radio and for his influence ...read more.
Most of his songs are good, but some times he did not give credit to the singers of the song like Lay Me Down and Addicted to you... ,he thinks that the songs are good only because of him, not by singers!.. That I really don't like. - glambert
You have to be kidding. Avicii NUMBER 2. Tracks like Levels, Seek Bromance, I Could Be The One and Wake Me Up are all amazing. After he released True he did start to go downhill with track like Waiting For Love but no way is he number 2 worst - OrangeCookie
Avicii is basically pop that's been sneaked into the electronic list. - PositronWildhawk
Rip... And I don't think he was that bad... Wake me up is great in my opinion. - Monkeywolf228
V 10 Comments
5
Blood on the Dance Floor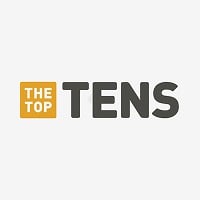 Blood on the Dance Floor is an American scene duo currently consisting of Dahvie Vanity and Fallon Vendetta that formed in 2006. Former members include Jayy von Monroe (2009-2016) and Garrett Ecstasy (2009). All of them provided vocals to the project. ...read more.
Not only bad music, also horrible people.
How Skrillex is above these guys I'll never know.
Not number 1! Is Skrillex really that bad? - ProPanda
They make Skrillex look like a total prodigy.
V 12 Comments
6
Calvin Harris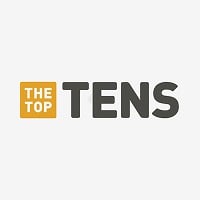 Adam Richard Wiles, known professionally as Calvin Harris, is a Scottish DJ, record producer, singer, songwriter and remixer. He is known for his hit singles like Summer, This Is What You Came For and How Deep Is Love.
This has nothing to do with anything, but I like his cat. It looks soft. - RiverClanRocks
Ah, the days when he deserved to be as high as possible. - ProPanda
Can Calvin Harris really be called a DJ anymore?
He ruined edm
V 1 Comment
7
David Guetta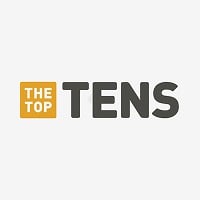 Pierre David Guetta is a French DJ, songwriter, record producer and remixer who has sold over nine million albums and thirty million singles worldwide. In 2011, Guetta was voted as the number one DJ in the DJ Mag Top 100 DJs poll.
He destroyed House, at least we still have Trance.
Dude, this guy sucks the ass. Ugh, worse than Skrillex.
This guy should be competing with skrillex for the top rank. YOU SUCK
I would rather 'Drink Piss Outta Helmet' than listen to him...
V 14 Comments
8
DJ Fresh
The whole Forza Horizon soundtrack is pure garbage. - SelfDestruct
He ain't Fresh! Enough Said...
9
Baauer
His next song, Temple, was a flop on the Billboard Hot Dance/Electronic Charts. Thanks America

Also, Harlem Shake was a thing.
His songs are pretty annoying...take Harlem Shake as an example
10
Rick Ross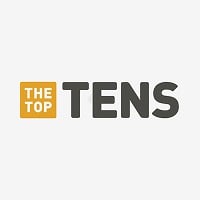 William Leonard Roberts II, better known by his stage name Rick Ross, is an American rapper and entrepreneur.
Now that his star has fallen so much that he is reduced to just being the opening act for Deadmau5 he qualifies to be on this list and is by far the worst at anything he does. Need I say more?
Why do you assume we are all "guys"? You must are a sexist.
Guys! Rick Ross is a rapper not an electronic music artist!
By the way, he is very awesome! - SelfDestruct
Okay, U.O.E.N.O. was terrible, but... WHAT? - Zach808
The Contenders
11
DJ Snake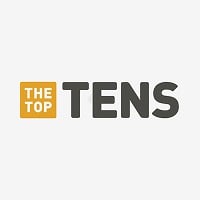 William Sami Etienne Grigahcine, known professionally as DJ Snake, is a French DJ and record producer.
Why is this sorry excuse for a DJ below F Buttons, who are awesome? - WonkeyDude98
12
F*** Buttons
People are most likely only voting this because of the explicit name. Surf Solar is a banger, and ya'll are huge prudes. - djpenquin999
I really don't get why they're so high.
13
Nero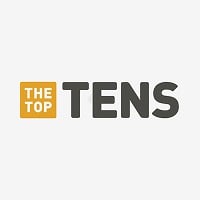 Nero are an English electronic music trio, specialising in dark vocal dubstep, electro, drum & bass and drumstep, consisting of Daniel Stephens, Joseph Ray and Alana Stephens (née Watson). They are well known for creating a wide variety of styles of dubstep and drum and bass, combining deep vocals ...read more.
One of their songs ruined Forza Horizon for me - SelfDestruct
No, they are great. - 445956
14 Skream
15
Borgore
The worst. Quite actually, the worst. - WonkeyDude98
Basically sex relayed stuff mixed with the WORST drops I've ever heard. Deserves #1 and there's no way anyone should listen to him without having a seizure...ughh - DankGodX
He adds way to much sex affiliated stuff into his songs. Otherwise, he's really good with dubstep.

But lay down a little bit on sex in dubstep I mean it's fine but not so much of it..
16
Owl City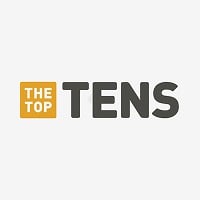 Owl City is an American Synthpop/Electronica project created in 2007 in Owatonna, Minnesota; it is the most successful of several projects by singer, songwriter and multi-instrumentalist Adam Young.
This shouldn't be on here - BrotherOfWolves001
17
Marshmello
This dude's songs are so overrated and they're not even that good to be honest!
His music is just good enough said
His songs are all the same. Has only produced 1 or 2 good songs so far. - MChkflaguard_Yt
When the olden days hit you,you have to make some overfilled record with a few buzz basses and some very high pitched vocals. Even when he rolls back to his signature style it's always flying back to the buzz basses. I'm not saying he can't make decent music,but it's essentially being overrated WAY too high.
His new Joytime albums have just been crammed with the same rubbish he's made for years,and when style reverting goes far,this is a result.
A DJ who can't be asked to show his face.
V 7 Comments
18 Major Lazer
19 Emilie Simon
20
Peer van Mladen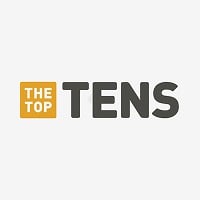 Peer van Mladen (born May 3, 1989 in Belgrade, Republic of Serbia) has more than 8 million dollars in annual revenue and one of the most influential music producers.
21
Krewella
Stupid song for all time in electro by his - belarbi
There monstercat releases where actually really good
22
Kylie Minogue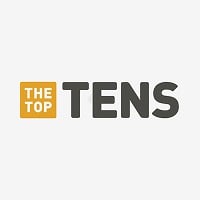 Kylie Ann Minogue is an Australian-British singer and actress. She achieved recognition starring in the Australian soap opera Neighbours, where she played tomboy mechanic Charlene Robinson.
How and why is Kylie Minogue, who has a fantastic vocal ability, on this list? - mholland1997
23
Young Money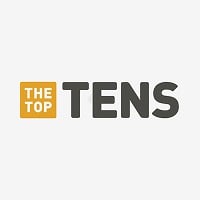 Hard to imagine anything worse than this "sound" which is really just "noise'
24 DVBBS
25
DJ Khaled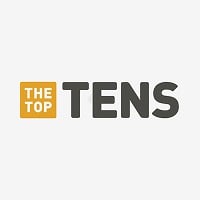 Khaled Mohamed Khaled, known professionally as DJ Khaled, is an American record producer, radio personality, DJ and record label executive.
DJ Khaled is a poser! He probably wouldn't have gotten that undeserved fame if he didn't rely on big-name artists to get him anywhere. This guy makes more in one gig than more talented and hardworking DJs make in their lifetimes. Will there be justice for this guy soon?
I don't like him. But he isn't even an electronic artist/ - Monkeywolf228
He's not a dj
He doesn't even dj
26 Borgeous
27
Deadmau5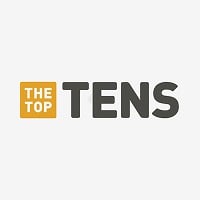 Joel Thomas Zimmerman (a.k.a. deadmau5) is a Canadian DJ producer, formerly a web developer, who produces a wide variety of electronic musical genres, such as electro and dubstep, but is best known for popularizing work in the areas of progressive house and electrohouse, along with the genres themselves. ...read more.
How is he even on the the worst list, he is one of the best
People only hating cause they don't even understand his genre. *sigh* Oh well.
PositronWildhawk disapproves. - RiverClanRocks
He only brought hate into edm nothing else, he has one half decent song and be calls himself the giat haha what a moron
V 16 Comments
28 Revolvr
29
Nicky Romero
Why is he on this list m8
30
Hardwell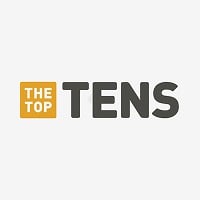 Robbert van de Corput, who performs under the stage name Hardwell, is a Dutch big room house and electro house DJ and music producer.
No this guy is good. - DarkBoi-X
seriously?
Overrated - Oscarboi
31
Diplo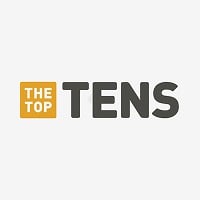 Thomas Wesley Pentz, better known by his stage name Diplo, is an American record producer, rapper, singer, songwriter and record executive based in Los Angeles, California.
32
Dimitri Vegas & Like Mike
Belgium exports its industrial waste. These morons wouldn't even recognize a good song if it bit them in the ass. Give them a good song and they're bound to ruin it beyond imagination.
Lost my faith in humanity now because Dimitri Trash & Like Ass are not number 1 for Worst Edm Artists. - ShaunnyB0y
They suck. screaming into the mic every time the bass drops. Terrible
33
Gorillaz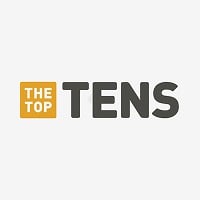 Gorillaz are an English virtual band created in 1998 by Damon Albarn and Jamie Hewlett. The band consists of four animated members: 2D, Murdoc Niccals, Noodle and Russel Hobbs.
What? You don't even know what music is! These guys are amazing!
Listen to Feel Good Inc, On Melancholy Hill, Clint Eastwood. Then you will think twice!
Since when was gorillaz edm
34
Showtek
They left hardstyle and a lot of them don't like that change.
35
Steve Aoki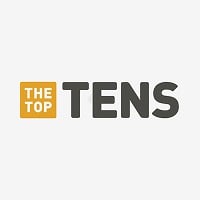 Steven Hiroyuki "Steve" Aoki is an American electro house musician, record producer, and music executive.
36
Example
He shouldn't even be on here he's the best in my opinion - Subs1997
37
Brokencyde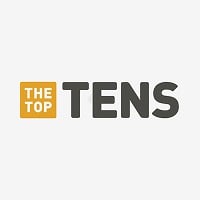 Brokencyde is an American crunkcore musical group from Albuquerque, New Mexico, founded in 2006. The group's lineup consists of David "Se7en" Gallegos and Michael "Mikl" Shea, and musically are one of the founding groups in the crunkcore genre, which is crunk hip-hop with screamed vocals.
They are just blood on the dance floor 2.0 in think because they formed in 2006 whereas BOTDF formed in 2007 so I don't know which one is the main rip off I know both are terrible
38
Jack U
Nah, they're pretty okay.
39
Alan Walker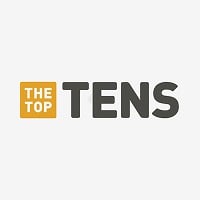 He is the best electronic artist around try making a song like faded without troule.
40
Martin Garrix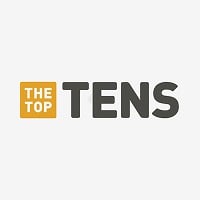 Martijn Gerard Garritsen, known professionally Martin Garrix, is a Dutch DJ, record producer and musician.
41
Sage the Gemini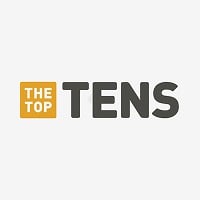 Sage the Gemini is an American rapper, songwriter, and record producer from Fairfield, California. He is probably most well known for being featured on the Flo Rida song "GDFR."
Just the worst, period.
He is not an electro artist. - SelfDestruct
42
DJ Mustard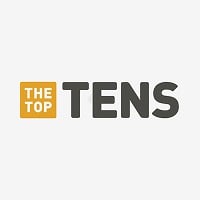 Dijon Isaiah McFarlane, professionally known as DJ Mustard, is an American record producer, songwriter and DJ from Los Angeles, California.
Even after his past (and somehow big) career in 2014, this guy still doesn't get that making a slightly slower or faster version of his old beat is not going to make it different.

Like DoubleAgent said, "Every song of his is absolute garbage. Every. Single. One. I will not bring myself to enjoy one of the detestible, low quality, generic beats that this guy refers to as music."
MUSTARD ON THE BEAT HO - venomouskillingmachine
43 Disclosure
44
Flux Pavilion
I can't STOP
What is this? - JolteonIsAwesome
45 SeeB
46 Jonas Blue
47
Daft Punk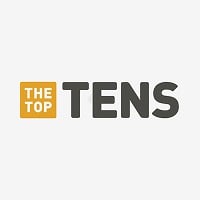 Daft Punk is a French electronic music duo consisting of producers Guy-Manuel de Homem-Christo and Thomas Bangalter.
Daft Punk is the winner of the Best Album of the Year Grammy Award, and Get Lucky (though a little boring) is the Record of the Year. The band is excellent, as well as most of the artists on this list. - keyson
What? Daft Punk is awesome! - CoolCat999
Yet another troll item. You gotta expect them everywhere on the internet - SpectralOwl
Who put Daft Punk on here? They're amazing.
V 3 Comments
48
DJ Tiesto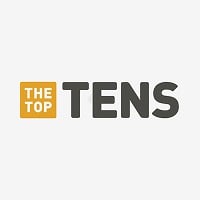 Apparently his best song ever is also the crappiest one ever!
Get the legend off of this list! - PhoenixAura81
Stupid bastard
Doesn't make its own tracks, is 50 and still spinning some records on pool partys.
V 1 Comment
49
LCD Soundsystem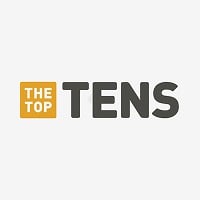 No - Phantasian
50
Breathe Carolina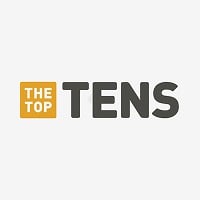 Breathe Carolina is an American electro pop group currently consisting of David Schmitt (vocals, keyboard), Eric Armenta (percussion) and Tommy Coops (guitar, keyboard) that formed in 2007. ...read more.
PSearch List
Related Lists

Most Underrated Electronic Music Artists

Top Ten Canadian Electronic Music Artists

Top Ten Russian Electronic Music Artists

Top Ten Swedish Electronic Music Artists

Coolest Electronic Music Group Artist Names
List Stats
500 votes
53 listings
4 years, 321 days old

Top Remixes (16)
1. Knife Party
2. Skrillex
3. Calvin Harris

PositronWildhawk
1. Skrillex
2. Avicii
3. Knife Party

BlueDiamondFromNowhere
1. Knife Party
2. Skrillex
3. Avicii

simpsondude
View All 16
Error Reporting
See a factual error in these listings? Report it
here
.