Worst First Names for a Boy
The Contenders: Page 22
421 Arthur
423 Victor
424
Charlie
Charles is actually a good name. Whoever did this, IT's gonna regret it. - EdRed
Ok this is the best boy name ever! I'm seriously naming my child this! Whoever doesn't like Charlie is cray-cray
What's the problem? It's an OK name
425
Ferdinand
Ferdinand is not a bad name. It's unique and underused. It's the English version of "Fernando" and can be shortened to "Ferdy". - EdRed
No-go! - Organ
426
Alfie
Alfie is in the bilble that's cool my brothers are all in the bilble but I'm not =(
427
Rocky
Rocky sounds more like a nickname. It should be closer to the top. - EdRed
And Bullwinkle.
428
Carlton
Carlton Banks from fresh prince of bel air. - EdRed
I love chickens
429
Junior
Junior is not a very good real name, but it's a good nickname if you name him after the father. - EdRed
430
Timmy
I LOVE the name Timothy. So you would expect that I like the name Timmy, too. No I don't. If I was called Timothy and someone called me this, I would slap them. I put this on the list by the way. - FinnsWorld
431
Woodrow
You got a friend in me! Oh you got a friend in me! - EdRed
God I hate this president. - doodie
A greek satyr's name
Come on!
432
Thaddeus
Sounds like an awesome badass god or greek hero
This was the name of one of Jesus' disciples. - EdRed
This makes me wanna puke!
Thaddeus, almost theseus except theseus was a total jerk. He abandonned ariadne. Curse him.
433 Zeke
434
Ronnie
Not a bad name there is the late Ronnie James Dio a very talented musician. - Music_Lover123
435
Hogan
Um this is my name and it's awesome. It means "like lightening"
436 Oistin
437 Dweezel
438 Andarius
439 Barbeesha
440
Mater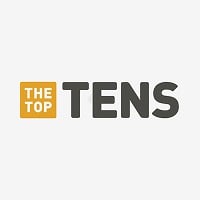 Tow Mater, or simply Mater, is a character in Cars and its sequels, Cars 2 and Cars 3 as well as Cars Toons. He is voiced by Larry the Cable Guy and inspired by a 1951 International Harvester tow truck.
V 2 Comments
PSearch List
Recommended Lists