Worst First Names For Girls
The Contenders: Page 25
481
Yarna
Yarn a is a lovely name
482 Thomasina
483
Pascale
Eww it sounds like a lizard not a human girl. I am not a fan of this name...
V 1 Comment
484
Ireland
My friends name is Ireland. Whenever I hear the name Ireland it reminds me of the country Ireland and makes me feel calm and serene. Who put this name up here?
V 3 Comments
485
Pauline
Vin Diesel named his baby girl Pauline when his best friend Paul Walker died in a car crash
This is my 85 year old aunts name so back off!
Sounds like a person with bowel issues
486
Brigette
I think it's a lovely name but I like brigid better
My DANCE TEACHERS name is that and I think it is a horrible name! So let me tell you a story. One time she was teaching me and I called her ms.B. AND SHE HATED IT! NOW KEEP IN MIND THAT I AM ONLY EIGHT
487
Jeany
Jeany is a very ugly name
Jeany sounds like a wee old women who sits up the back off a pub and she can't see because everyone is standing
489 Madge
490
Eunice
I know a couple girls named this believe it or not... And it is a pretty unattractive name in my opinion.
491
Jody
This is my teacher's name and I think that it is a great name!
492
Morgan
I'm sorry but this name to me, is just not pretty at all. I know some of you will say it's your name and blah blah... It's not a bad name, and Obviously your parents liked it, but I myself think it is NOT A PRETTY NAME.
Morgan is a name that doesn't deserve to be on here, its not my favorite name but it does not belong on this list.
MORGAN IS A BEAUTIFULL NAME
493
Cynthia
Do you think Cynthia is a ugly name
496
Harper
I like this name, even if it reminds me of someone playing the harp.
That's the first name of my favourite author. Harper Lee
Absolutely ugly name
Love the name
V 4 Comments
497
Tristan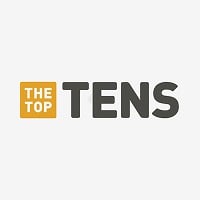 This is a verry handsum name for boys
498
Jamesina
This is a lovely name! It sounds pretty and looks pretty!
-A 12 year old girl
V 1 Comment
499 Jizella
500 Arushna
PSearch List
Recommended Lists