Top Ten Worst Foods
bobtec
The Contenders: Page 3
41
Processed Meat
Yet I bet that you eat McDonald's..
*looks at the closest McDonald's restaurant* - TeamRocket747
42
Sour Cream
I love sour cream cause I love Sour Cream and Onion pringles! - TeamRocket747
43
Beans
I half like beans, half hate beans. - TeamRocket747
God no - BraixenBreak
Jeffy, I agree. - TeamRocket747
I WUV BEANS
44
Sweet Corn
I once vomited when I had one piece of corn
More like Evil Corn - TeamRocket747
45
Eggs
Eggs are super healthy! And yummy!
I don't like the smell
Eggs are Bad... Son of a Bi- - BraixenBreak
If you hate eggs, you hate cake.
Logic.. - TeamRocket747
V 2 Comments
46
Hot Dog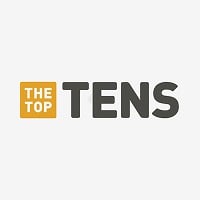 A hot dog is a cooked sausage, traditionally grilled or steamed and served in a sliced bun as a sandwich.
Sorry, but I really hate Hot Dogs. When a family member forced fed me this... It made me hate it years afterward. Lesson is don't FORCE SOMEONE TO EAT FOOD!
Only like it grilled. Otherwise, it's nasty
Hot dogs are delicious what ae you talking about nasty
I like and hate hot dogs. - TeamRocket747
V 2 Comments
47
Chicken Liver
Most people eat these, I never knew how they would.
Eww just gross.Never in my life I am eating one of these. Plus there are lots of viruses and bacteria on it! - MChkflaguard_Yt
Surprised it's at 43, and sour cream, cheese, and bread are above it.
Needs to be in the Top 10 - TeamRocket747
Disgusting 🤢🤢. how is this lower than pizza?
48
Cheese Sticks
One time I ate a cheese stick and then I threw up.
Never eating this - TeamRocket747
Hell no - BraixenBreak
49
Mushrooms
Mushrooms taste super bad. I am a chef at Outback and I never use mushrooms
I like them, but they feel weird when you chew them up.
They just taste horrible. they are to strong.
I wonder why Mario likes these drugs.
Is Bowser a drug dealer? And gives out the mushrooms?
Oh god... - TeamRocket747
50
Porridge
Sorry Goldilocks, but we had to. - TeamRocket747
51
Mussels
Mussels are only good if you cook them right. Maybe I'm just saying that because I love seafood.
Conch is good. Therefore mussels must be good too.
52
Cow Liver
Who eats this crap?
50!?!
WITH BREAD, CHEESE, SOUR CREAM, AND PIZZA ABOVE IT!?
UGH... - TeamRocket747
53
Onions
My friend eats onions like apples. I do not like them at all
Raw onions are nasty. I prefer them to be cooked.
I tasted a raw onion before. It wasn't that bad.
In order for a raw onion to be good it would need to be on something
V 2 Comments
54
Celery
No offense, but how do you know what sweaty socks taste like?
Hate this. - TeamRocket747
55
Honey
I tried this once and I vomited all over the table. I was sick for three weeks.
I ate honey, and it was gross. - TeamRocket747
56
Tofu
I like tofu!
I HATE THAT YOU PUT TOFU HERE!
REMOVE TOFU IMMEDIATELY - TeamRocket747
57
Peppers
I like peppers! - TeamRocket747
58
Yogurt
I hate yogurt so much. In fact, I can't even go near it! It smells horrible, the texture is awful, and it just looks too gooey and disgusting. Even thinking about it makes me feel like vomiting.
How could anyone hate yogurt!?!
I love yogurt! - TeamRocket747
It's awesome
59
Chicken Gizzard
For petes sake, you eat a digestive system part of a animal! - TeamRocket747
60
Pickles
HOW THE ACTUAL FRIDGE IS THIS NOT NUMBER ONE? WHEN I SEE PICKLES I THROW THEM INTO THE TRASH! - Piplup
PSearch List
Recommended Lists
Related Lists

Top Ten Favourite Foods

Top 10 Best Junk Foods
Top Ten Grossest Foods
Top 10 Greatest Snack Foods
List Stats
400 votes
118 listings
3 years, 330 days old

Top Remixes (14)
1. Mayonnaise
2. Mussels
3. Avocado
snow865flake
1. Surstromming
2. Grits
3. Jellied Eels
stevediaz4567
1. Cow Tounge
2. Lamb Heart
3. Brussels Sprouts
RockStarr
View All 14
Posts
Error Reporting
See a factual error in these listings? Report it
here
.