Top Ten Worst Game Theory Episodes
The Top Ten
1
Mario is Mental
This Theory is Hot Garbage. This Theory Goes out Of its way to Demonetize Mr. Video Game and has the Worst Evidence Ever. - DStar
I know that this theory has been debunked multiple times and I know that loads of videos have debunked it.But it was just awful.I don't like to complain about crap everyone has complained about before.But it was just full of so many errors that I still think it is his worst theory. - DiscoZombie
I'm glad this video is number one because this is definitely Matpat's worst theory / episode EVER - MarioandLuigiplaysgames17
I haven't seen a Game Theory in a year or two and now that I look back the titles don't make sense at all. - Wereweegee
2
Best Breasts in Gaming
I feel like he was drunk or really high when he made this
Inappropriate. Dumb. Stupid. Glop. - Sonic-Knuckles
3
Wii U is the new Virtual Boy
This should be higher - DCfnaf
The wii u is awesome, matpat is an xbox one fanboy - VideoGamefan5
I love how he says he's a Nintendo Fan the entire video but is crapping on one of their consoles. - DCfnaf
This video SINGLE HANDEDLY destroyed the wii u.
YES!
4
How Fast is Sonic the Hedgehog
Why GT did you think Mario is faster than Sonic? - Sonic-Knuckles
5
Fart Rocket Physics: The Wario Waft
Wario is not 10' tall. Enough said. - Sonic-Knuckles
6
Rosalina Unmasked
AWFUL GARBAGE! Don't ruin my love for Luigi X Rosalina! I hate you game theory! - DCfnaf
7 Are Game Anti-LGBT
8
Sans Is Ness
Ok this is getting annoying. - Pokemonfan10
No just no.
This theory sucks, with more holes than cheese and as baffling as No Man's Sky.
The "connections" are so forced. - Treacle
9
Phoenix Wright is a Criminal
The laws in the game are based from Japan - Tgamez
In this one he debunks himself as he contradicts himself several times in the video
Evidence directly from the games debunks this theory easily.
10 Pokemon Abuse - Pokemon
The Contenders
11 Metroid Morph Ball is Lame
12
Toad's Deadly Secret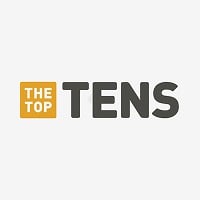 so forced - Tgamez
13
Solving Raticate's "Death"
Just...Did MatPat even Try to use evidence? How is Under-Level Pokemon a Way to Judge Weather Or Not a Pokemon Dies? This is just coming off as some cheap excuse to Defend Red Fans. RED FANS! THE WORST PART OF THE POKEMON FANDOM! - DStar
14
The Problems with Princes Peach
This one sucks too! Why does he have to ruin all the Mario characters? - DCfnaf
I think Rosalina Unmasked should be here instead.
15
Minecraft Ending Decoded
One part had the word penis said 4 times. Messed up. - Sonic-Knuckles
16
Luigi's Secret Identity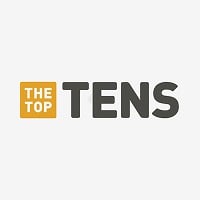 17
YouTube is broken
This is just a ploy to get his fans to give him more money.
18 Mario is Communist
19
Megaman's True Villain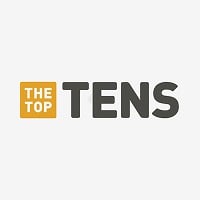 This sucks and you below you are copying dafawfulizer
Saying dr light is the true villian is like saying it's a gun company's fault for causing a murder some one else caused. dr light most likely did implant the laws of robotics in the robot masters, but wily reprogramed them.
20
Pyro's Gender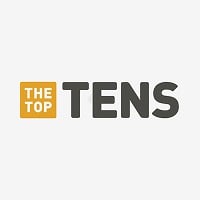 21
FNaF 4 Got It All Wrong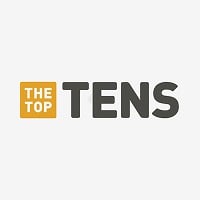 22
Pokémon, PETA, and Plasma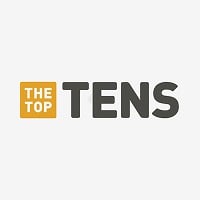 PETA sucks!
Screw PETA - epictoonsfan1
Coming from a Pokemon fan, MATPAT, I DEMAND YOU ACTUALLY PLAY ULTRA SUN AND MOON BEFORE YOU SAY POKEMON IS ANIMAL ABUSE! YOU PET, CLEAN, FEED, AND MAKE YOUR POKEMON HAPPY SO HOW IS THAT ABUSE? OH AND BY THE WAY, POKEMON LIKE TO FIGHT! If they didn't, they would, oh I dunno, SIMPLY REFUSE!
23 Sonic's Speed
24
Is Foxy a Good Guy?
This should be much higher! It's an overrated theory and it's horrible! - DaisyandRosalina
It makes no sense - DarkShadows
25
The TF2 Pyro Male or Female
It's obviously FEmale, not male. And not to mention, it's partially homophobic.
26
Is Link Dead in Majora's Mask?
This one bothers me a lot. There are a lot of contradictions in this theory, mainly with the Hyrule Historia and some in game evidence. There are great YouTube videos that go into detail about the holes in this theory. It's a shame PBG was in this one because I really like him too. Probably not the worst theory, but it seriously bugs me.
27 Super Mario Odyssey's Giant Problem
28 Cuphead's Sinful Secret Business
29
That FNAF Chuck E Cheese Theory
I'd say this was a good one for the first fnaf theory
Matpat, not only did that theory drop Chuck E Cheese's sales BUT IT ACTUALLY DID MAKE LIGHT OF THE 1993 CEC MURDERS YOU IDIOT!
30
Breath of the Wild's Fallen Hero
The theory itself is okay, but you can tell it's kind of stretching to make a point. Also, the jokes in the one either make me feel really uncomfortable or cringe really hard (hey, you like that joke about the painting? Let's repeat it 5 more times! )
31
Persona's Lost Shadow Found
The theory is full of holes, he gets half the information wrong, and he stretches the video out by making the fans of the source material look as bad as possible.
32
The Buffsuki Theory
See the intro and you'll cringe. I'm serious.
33
Dissecting Kirby
Poor Kirby (:( - Tgamez
34 Game Theory: Doki Doki Decoded! (Doki Doki Literature Club)
BAdd New Item