Top Ten Worst Leaders of India
Let's postmortem out how much dedicated some star politicians are towards their work...
The Top Ten
1
Narendra Modi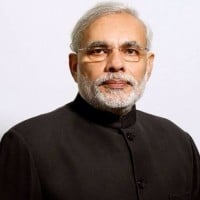 Narendra Damodardas Modi is the 15th and current Prime Minister of India, in office since 26 May 2014. A leader of the Bharatiya Janata Party, Modi was the Chief Minister of Gujarat from 2001 to 2014 and is the Member of Parliament from Varanasi.
Gave false promises to people of India during elections.Never fulfilled his promises.
Worst leader India had ever seen.
Never Think of Farmers
He never cares about poverty and the backbone agriculture
2
Rahul Gandhi

Rahul Gandhi pronunciation is an Indian politician. He hails from a long line of politicians, known as the Nehru-Gandhi family, which has occupied a prominent place in the politics of India ever since the country gained independence in 1947. His great-grandfather was Jawaharlal Nehru, the first prime ...read more.
Family Politician
The 43 year, Going to start his career SOON! Person did not had a chance if it was not for our Country's nepotism. He don't miss a chance to get a media coverage either it is about listening to the woes of poor or even if it is about facing shame when said "Rahul Gandhi Waapas Jao" by the EX-Army Soldiers during OROP sit-in protest. - abpndr1
3
Lalu Prasad Yadav
Worst leader
He doesn't know English
Ignorant bafoon who turned bihar into somalia
Lalu's obsession for power is known to all. Being a die-hard fan of "Fodder" he showed his true love by making a historic 9.5 billion Rupees 'Fodder Scam'. From leading Bihar to a deep dark road to making his wife the CM of Bihar, he did everything to rule the political frame of Bihar. - abpndr1
4
Mayawati
Taling about the Supremacy, how can one forget the Behen Ji. The uprise of Maywati and party reeks of the corruption. The garden in Lucknow and the mighty! Elephants located everywhere was possible only because of her Hard work! Not being corrupt with corruption. - abpndr1
5
Mulayam Singh Yadav
Mulayam Singh is the leading face of corruption in Uttar Pradesh, being allegedly involved in scam, he is the best example for 'Political Family'. He is not letting the govt. Officers to stay at a place in UP just getting them transferred Exception, if he is a lucky Yadav! - abpndr1
Useless leader
6
M. Karunanidhi
He is the king of scams playing a pivotal role in THE 2G Scam! Being saluted by all other corruptionist and an inspiration which was finally discussed to Death. Don't go by his simple smile and a Temple-in-Honor. He is the Alexander of scams down South. - abpndr1
7
Arvind Kejriwal
Dramebazz...yelling at others...doing nothing.
8
Digvijay Singh
Digvijay Singh is known to get him and his party in awkward situation one time or the other just by running his mouth almost always. The mark able statements include one, after the Mumbai Blasts, when he said "India is better than Pakistan, where blasts take place every day, every week". - abpndr1
9
Jawaharlal Nehru
The main cause of India's destruction.Must be rotting in hell.
This man destroyed India
10
Suresh Kalmadi
While other politician fight stay in bubbling pots, some achiever like Kalmadi make it to the Hall-Of-fame, name and shame. Commonwealth games being a farce made this former WEALTHY. After adding thousands of crores to his account, the person was sentenced for his crime so that, he can come out in nine months! - abpndr1
The Contenders
11
B. S. Yeddyurappa
He is the king of many blatant corruption cases that hit Karnataka. Being accused of helping his son in grabbing some of the huge land deals, he had to go to prison and subsequently, lost his CM position also. - abpndr1
12
Yogi Adityanath
Yogi is the best cm in up
Wrost CM,
He broken communal harmony & that can not be maintained this.
He indirectly took the life of many children.
13
Madhu Koda
The former Chief Minister of Jharkhand Madhu Koda and his friends & party made a BOX OFFICE! Collection of 4000 crore rupees by distributing the mining contracts all over Jharkhand, this action movie was a huge hit!, for him as well landing him up I jail, bu then, getting out on bail. - abpndr1
14
Nithish Kumar
Always stick with chair progress stopped in bihar recently
15
C.C. Patil
The Very attentive! Leader paying complete attention towads his mobile phone watching porn, when the State Legislative Assembly was in session. This is how attentive our leaders are when crucial descisions are being made-being HOW MUCH concerned of the nation. - abpndr1
16
Vasundhara Raje Scindia
" Autocratic in Nature"
" Never thought about Farmers, Students and Poor People"
17
J. Jayalalithaa
Dominant women, no one can raise voice against her. Gold thief and biggest lier
BAdd New Item