Worst Live-Action Movies of 2017
darthvadern
So people claim that 2017 is a masterpiece year for movies, I agree with that statement, but as always, there are bad movies this year too, like live-action movies. But which live-action movie of 2017 is the worst?
The Top Ten
1
Diary of a Wimpy Kid: The Long Haul

WORSE THAN THE EMOJI MOVIE, FAN4STIC, NORM OF THE NORTH, THE PITCH PERFECT TRILOGY, SING, CATWOMAN, HERCULES, OR ANY OTHER TERRIBLE MOVIE EVER RELEASED! EVEN ONES NOT IN 2017! It's the most insulting thing that Jeff Kinney will probably be scarred for life. The story is horrible, acting is very BAD! What were they thinking RECASTING THE PARENTS!? After watching it, all I thought of was that Alicia Silverstone would only be nominated for RAZZIES! Sam as you, Tom Everett Scott. But you are the worst part, Jason Drucker (Or as I like to call him, NOT GREG)! THIS MOVIE HAS HATEABLE AND OBNOXIOUS CHARACTERS, AND IS THE WORST MOVIE I'VE SEEN IN MY ENTIRE LIFE! This movie is the unrelatable, unrealistic and just a piece of crap. The ONLY funny moment was when Manny joined in when the family was singing "Wannabe". But it was surrounded in a cringy scene and wasn't enough to save the Train Wreck that does not think it needs continuity from other DOAWK movies and is more of a reboot. What a ...more
Of course is this the worst live-action movie of 2017! Honestly, it's the WORST movie of 2017 as well! I haven't watched it, but after reading DCfnaf's and others reviews I can just tell you that Emoji Movie is A LOT BETTER! I would rather watch Emoji Movie a couple of times in a row than ever trying to watch this movie! I mean don't get me wrong, I despise Emoji Movie but seriously, it wasn't the worst of 2017! At least Emoji Movie had a message, this is nothing but disgusting humour and a cash grab! - darthvadern
As a fan of the books I have to say, It's a DOAWK ca$h grabbing toilet humour fest. I watched it and, It was DISGUSTING. Worst DOAWK movie... - Swampert02
2
Transformers: The Last Knight

The Transformers movie franchise is nothing more than cash grabs without actual stories. My friend is obssesed with this series. Even though he is, we shouldn't hate him for that. He is a very nice person and can be really funny sometimes. But I HATE these "movies"! The first is so bad and shows almosst no transformers, the second was slightly better, but really awful! The third one was the only enjoyable but still very bad, the fourth one was te worsto f the bunch! I have'nt seen this one yet, but let's be honest, all five are the same. - darthvadern
3
Fifty Shades Darker

Horrid p0rn0 movie
It's just a porn movie! - darthvadern
4
Star Wars: The Last Jedi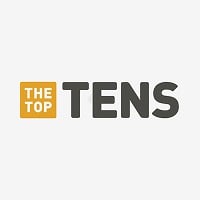 Eh, I'm not sure about it being worse than Justice League. - DapperPickle
5
The Dark Tower

Haven't seen it, but got negative revierws. - darthvadern
6
The Fate of the Furious

Haven't seen it. - darthvadern
7
Beauty and the Beast

I haven't seen it, but heard it's the same thing as the original. - darthvadern
8
Justice League

Heard mixed reviews on it. - darthvadern
9
Spider-Man: Homecoming

This movie is so overrated! It's nowhere near a bad movie, but it by far NOT one of ht best movies of the year, thre is no emotion at all, the humour got in the way at some parts and the spide-man costume looks like a halloween costume! It's a great movie, but an overrated one! - darthvadern
10
Pirates of the Caribbean: Dead Men Tell No Tales

This is honestly, the second best live-action movie of the year in my opinion, I think this is one of the greates franchises ever and that's why I put it at the bottom. - darthvadern
I needed filler entries, I didn't think of any other movies, besides, the majority on this site treat this movie like garbage. - darthvadern
The Contenders
11
Monster Trucks

12
Rings

13
Ghost in the Shell

14
Death Note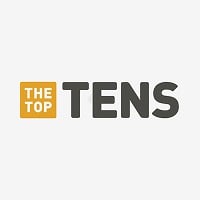 15
Happy Death Day

This movie was atrocious! - MegaSoulhero
16
Logan

17
Amityville Exorcism

2nd worst movie of the year
BAdd New Item
Related Lists

Best Live Action Disney Movies

Top 10 Theatrical Live-Action Star Wars Movies

Top 10 Best Theatrical Live Action Movies

Most Underrated Live-Action Disney Movies
List Stats
17 listings
1 year, 224 days old

Top Remixes

1. Diary of a Wimpy Kid: The Long Haul
2. Transformers: The Last Knight
3. Fifty Shades Darker
darthvadern
Error Reporting
See a factual error in these listings? Report it
here
.