Worst Madonna Pop Songs
georgegoony
Call it a lack of creativity, a slow day at the office if you will or just plain laziness, but Madonna really scrapes the bottom of her shoes with this mess.
Again compiled from Fans shock and horror and my own Nightmares...
The Top Ten
1
True Blue
WHAT! This was a big hit! It's an awesome song
V 2 Comments
2
Hey You

"double jeopardy" from Madonna, two acoustic pop songs that were not very good and again only adds to Madonna's catalogue of bad choices... vocals were less than stellar again for maddy - georgegoony
Boring and useless... This single is the worst of this list (some other songs should be added : Love don't Live here Anymore, Nobody's Perfect, Revolver are perfectly useless too)
I'm really surprised to see that Deeper and deeper is the first song of this top ten! This song is so wonderful, one of her biggest hits of the 90's, don't understand!
I think this song in that list is the worst one. Why? Because She wanted to do Lenon 'Imagine'... But she failed
It was made for make money and it worked.
& It's not even a real single, so whatever...

The song is bad, by the way
V 1 Comment
3
Girl Gone Wild

I don't think these lyrics were written by Madonna.
They're so bad and this song is crap!
I want the old Madonna back!
V 1 Comment
4
Spanish Lesson

Have you ever listened to Spanish Lesson? It may not be her most popular song, but it's a very nice addition to "Hard Candy"
5
Incredible

This one is not THAT bad, ok... It's just too long and overworked:/ the melody is great, to be honest.

The last two or three minutes should've been cut off.
6
Deeper and Deeper

MESS at this classic bop being in the top 5. It's definitely a top 5 in a list of the best Madonna singles, at least of the 90's

I'll pray for your souls.
Deeper and Deeper is a pop-disco masterpiece.
Holy bull was this a shoe scrapper or what... a really awful beginning in maddy's downturn of hits and dull beginnings - georgegoony
American Life is a great song, but this is absolute rubbish! I am so dissapointed in you Madonna. Why Maddy, Why?!?

I can not listen to it on the radio, it's that bad
7
Gang Bang

Hung Up, Get Together, American Life, Revolver, Celebration, 4 Minutes and Holiday shouldn't be in this list. Gang Bang is only bad song from Madonna. It should be #1.
This song is too explicit. Bad language and bad influence for the fans.
8
Jimmy Jimmy

9
Shoo-Bee-Doo

This is one of my favorites from like a virgin! Whys it on here?!
10
Give Me All Your Luvin'

Nicki Minaj is in it. So understandable.
A weak lead single to promote MDNA and Madonna's comeback.
The Newcomers
?
Thief of Hearts

?
Illuminati

Ok why would you make a song about illuminati? , it's a evil dead overused internet meme now - VideoGamefan5
BAdd New Item
The Contenders
11
American Pie

Some songs should not be touched and this is one of them. Don McClean's version is classic. I really cannot believe that this doesn't rank higher on the list. I know it was popular in Europe.
12
Bitch I'm Madonna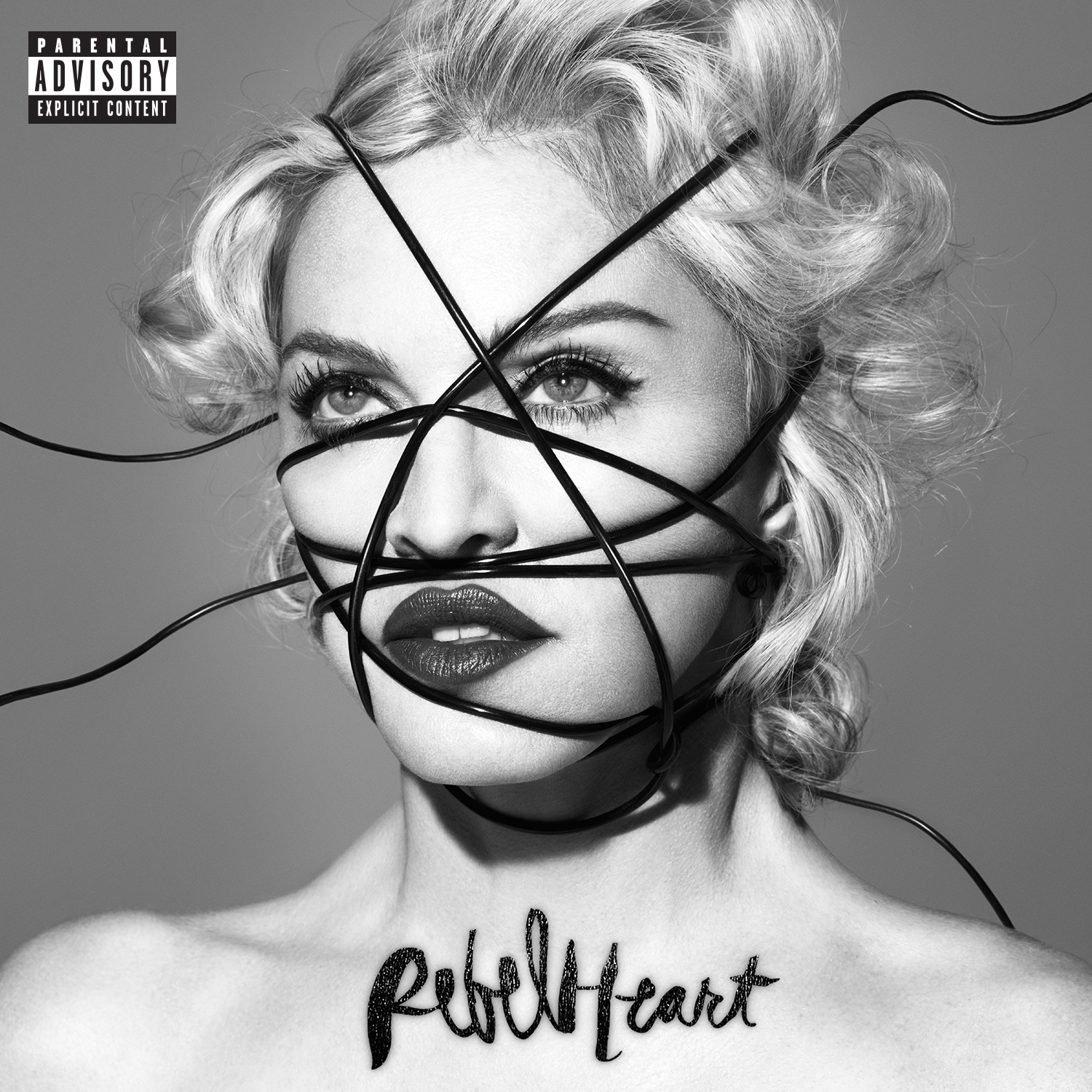 This is the same person that has released Ghost town, Devil Pray and Living For Love on the same album! Definitely prefer those three songs than this one by FAR!
This song is TERRIBLE! It should be #1 - littlestpetpet41813
Definitely not one of her best, prefer Ghost town or Living For Love over that song!
Still wondering why this isn't in the top 10 but whatever - VideoGamefan5
V 5 Comments
13
Material Girl

Heard this garbage playing at the local convenience store and I felt dumber upon leaving.
14
B-Day Song

Why! This song is amazing, one of my favorites from MDNA! It's a cute sweet old school throwback sounding song! I love it!
15
Love Song

I am a very big fan and really love most of her music. This is one of the few songs that I never really warmed up to. In the midst of the amazing Like a Prayer album, this one really stood out as not being up to the same standard as the rest.
Actually I love all the songs which are mentioned here. I think Love Song is the only one which I really hate - Irina2932
The whole Like a prayer album was a masterpiece but this was very simple and borig for me
16
American Life

Strike No. 1 "DO NOT" rap in your own song Maddy big mistake, leave to the more experienced...

Strike No. 2 Leave well enough alone, keep the original video and destroy the revamped video... the original video would of helped this less than average song... - georgegoony
Too much autotune, weak references to the stereotypical "American life, " and the bridge is one of the most unintentionally hilarious things I've ever heard. Overall awful single. Blender magazine considers it the 9th worst song of all time. I wouldn't go THAT far, but I would agree with spinner.com that claim American Life is the 30th worst song of the decade. Spot on.
Rapping? Come on Madonna. You can't rap. The lyrics are terrible, her voice is awful. The production sis ear piercing. My ears are bleeding just talking about this song.
This is her worst song
Definitely
All that rapping and that disgusting background beat
V 8 Comments
17
Revolver

This has to be the all time worst Madonna song! She was always a trend setter up until the release of "Hard Candy" when she let the producers du jour Timbaland & Pharrell take control. Though it worked! However this song on her Greatest Hits album does her no favours as being on the same record as all her classics shows up what a weak, forgettable song it truly is!
18
Fever

Madonna never did the original song justice, always thought and still do feel it never suited Maddy's vocals... The " Edit 1 " version is a much better investment - georgegoony
Next time there is a horror movie I am going tip the studio to play this scary song before the ghost or killer comes trust me this song will scare the viewers more then the monster HARSH I KNOW BUT TRUTH...
This song is really bad the other songs on erotic were much better like thief of hearts or why it's so hard those were good songs that should have been singles but fever sucks
No bad but I just want get together out of this list get together - awesome fever - okay
V 2 Comments
19
Some Girls

20
One More Chance

Great production and idea for a Madonna song but again maddys less than stellar vocals and a weak melody make for a very boring experience, to say the lest - georgegoony
V 1 Comment
BAdd New Item
Recommended Lists
Related Lists
Best Madonna Pop Songs
Top 10 Best Pop Songs
Top 10 Madonna Songs
Best Pop-Punk Songs
Best Pop Songs of 2012, 2013 and 2014
List StatsUpdated 26 Feb 2017
300 votes
38 listings
6 years, 182 days old

Top Remixes (4)

1. Spanish Lesson
2. Incredible
3. Material Girl
theOpinionatedOne

1. Incredible
2. Girl Gone Wild
3. Some Girls
Feuerbach

1. Gang Bang
2. Give Me All Your Luvin'
3. Girl Gone Wild
JaysTop10List
View All 4
Posts
Error Reporting
See a factual error in these listings? Report it
here
.