Top Ten Worst Mario Bros. Characters
The Contenders: Page 3
41
Queen Bee
Hmm... We'll she is a Giant Bee who replaced better racers in Mario Kart. And you don't even know her, you just crawl around her ENTIRE body (yeah... EVERYWHERE) picking chips out of her skin. Really, her bees could have just flown over and taken care of it. Besides, seriously, who is like, now that I've awkwardly finished touching every piece of your skin, let's shrink you down so you fit in a Mario Kart and race!
Who the heck would ever want to play as a fat bee with an annoying voice?
She is so annoying and speaks so retarded! She ruins mario kart 7, and why isn't waluigi in the game, he's more well-known than Princess Daisy!
Nintendo: We should put Queen Bee in Mario Kart 7!
Fans: This character is too fat for a kart. And where is waluigi?
V 22 Comments
42
Pokies
They could be pissed off.
They need to move faster
43
Ashley (WarioWare)
Why does Nintendo keep promoting her and forgetting about the other Wario Ware characters? I'm getting tired of seeing her face while the others sink in obscurity.
I hate her because she's popular and gets more noticed because she's a dumb loli. There's more interesting Wario Ware charact ers that do my ever get noticed.
I think Ashley is awesome, along with EVERYONE ELSE on this list.
Respect people's opinions guys. This guy is allowed to like everyone else, even though I do think that peach sucks. - HeavyDonkeyKong
She is a Ripoff of Kamek the Magikoopa
V 4 Comments
44
Princess Pico
Holy crap, why is Rosalina on this list? Just because she replaced her? She didn't even exist! Seriously, which moron created this fake character and thinks she is better than Rosalina? I searched on Google, and nothing! Just some dog.
Princess pico is not even a character who ever created this character is a dumbass
Too much princesses and Pico has glittery wardrobe clothes. She raises baby bears and babysits Toad. Also Waluigi's wife. Both vicious and the smartest.
No, I am Princess Pico. I exist
V 2 Comments
45
Professor E. Gadd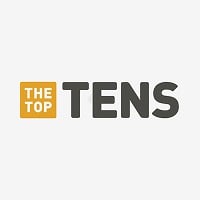 Need more professors. Only 2. E Gadd and his child, Pico Gadd. There should be a boy for Pico. But E. Gadd looks all ghetto and sick. Pico looks all like a baby face.
professors are awesome. But this character is underused and needs a head redesign - Harri666
Hey! He's an awesome character! Really funny when you think about it, and luigi's best friend! At least he reconizes Luigi, and knows how Mario can be dumb sometimes. He and Luigi need to keep appearing together as the main characters of the luigi's mansion series, keep making the games!
What! Who the heck added him? - Randomator
V 10 Comments
46
Dr. Mario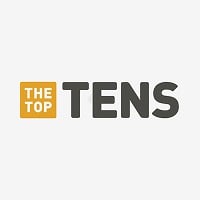 We could have had Toad or Birdo, but no we get this stupid clone character who should have never existed in Smash. - Drawbox
Doctor Mario throws pills at you to "heal" you.
How many Mario clones are there?
So help me if he ever appears in Mario Kart...
V 1 Comment
47
Thwomp
WAH! Oh, girls, today, we're having Mario and Goomba soup!
They are incapable of moving left and right
I hate them because their debut was in Super Mario Bros. 3.
48
Morton Koopa Jr.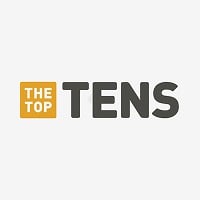 Morton is an angry disgusting slob who belches everywhere on his skin and yells, "Daddy, cause Mario some danger, Daddy, cause the other heroes danger too! " right at Bowser's face. I almost went into a coma, he's creepy.
Um...he should be #2, Birdo should be the first! All he says is BUT KING DAD in a corny British accent.
"I don't know how the hell to be a half decent boss! "
Just a krapaling who twirls his pixie stick and spins in his shell for 5 games now - Randomator
V 9 Comments
49
Funky Kong
A completely unnecessary addition to Mario Kart Wii. He's not a Mario character and therefore doesn't belong in the series. As if invading Mario Kart Wii wasn't enough, he was made to be the fastest character in the game and was so incredibly overused through no credit of his own. People hate the princesses for being 'clones' while Funky Kong is often overlooked/excused for being a Donkey Kong clone just because he's 'male'. It's not fair and I hope other people come to the relation that he is irritating (especially his voice) or at least accept that he should remain a Donkey Kong exclusive character.
Funky Kong was an important character in the Kong Country series. Without him, the Kong Jungle would've been ruined. So, take him off this list.
Just use Dry Bowser or King Boo in the Torpedo and kick Funky Kong's flame runner idiot in Mario Kart Wii so that online gameplay will be saved.
Why did they get rid of him? He's better than the trash in Mario Kart 8.
V 2 Comments
50 Phantamanta
51 Paragoomba
52
Boolossus
King Boo - The Crown + Yellow Eyes = Boolossus
53
Baby Waluigi
There is no Baby Waluigi! Stupids!
He's so bad he doesn't even exist
Shut up don't give Nintendo character ideas - Randomator
He doesn't even exist, yet.
V 3 Comments
54
Captain Toad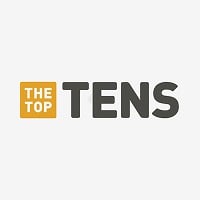 Captain Toad is a variation of the major character, Toad in the Super Mario Bros. Franchise. He first appeared as a playable character in Captain Toad levels in Super Mario 3D World and later appeared as a playable character alongside Captain Toadette in Captain Toad: Treasure Tracker.
Hate him, I actually like this guy better than Toad. And the good thing about him is that he got his own game, he appears in the perfect amount of games he should at least be in, and he has exploring gear to make himself overcome all of the other Toads. If you would hate one of them the most, then hate that lazy Yellow Toad from Galaxy, he is overrated and is the one you should be saying all of this Captain Toad nonsense towards.
Do we even need this guy? What if the gem was actually Wingo's? He is so worthless and doesn't deserve to exist! - tiffanyfrozen5110
His theme is my jam
HE IS NOT TOAD. THEY ARE DIFFERENT. BUT I HATE HIM.
V 6 Comments
55 Fiery Dino Piranha
56 Piranha Plant
57
Paratroopa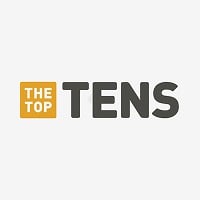 58
Tiny Kong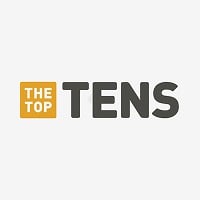 Her older sister ducks more than 7 times and has a little penis.
Tiny Kong shouldn't hang with girls & ave rivalries with girls. She is bossy & annoying.
Did you say her sister has a little
Penis? - anthonyj
59
Wiggler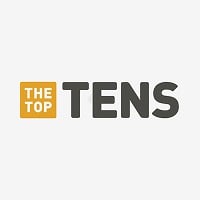 He makes me as bowser eat I giant carrot for 1 minute 1 MINUTE! What the heck and finally after that after saving guess what HE GOT MAD BECAUSE I ATE HIS CARROT are yoy kidding me even bowser got mad and says YOU TOLD ME TO EAT THE CARROT YOU IDIOT! And after that we battle him and I though he's going to be easy right? But no HE GROWS A GARDEN TO ATTACK what? And that's why I hate him in this game.
Snot comes out of Wigglers' big, black & bulbous noses.
The best Mario character, someone made a mistake
He is so cute
V 5 Comments
60
Tanooki Mario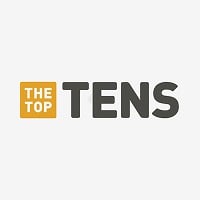 Lousy filler character. - DCfnaf
Should be higher - Randomator
PSearch List
Recommended Lists
Related Lists

Strongest Mario Bros. Characters

Top 10 Favourite Mario Bros. Characters for Girls

Most Generic Super Mario Bros. Characters

Top 10 Mario Bros. and Crash Bandicoot Characters

Best Super Mario Bros. Crossover Characters
List Stats
3,000 votes
218 listings
9 years, 141 days old

Top Remixes (67)

1. Luigi
2. Rosalina
3. Kamek

SweetBasil

1. Birdo
2. Baby Mario
3. Peach

RockStarr

1. Rosalina
2. Waluigi
3. Daisy

Wario
View All 67
Posts
DaisyandRosalina
Error Reporting
See a factual error in these listings? Report it
here
.