Top Ten Worst Mario Bros. Characters
The Contenders: Page 4
61
Tanooki Mario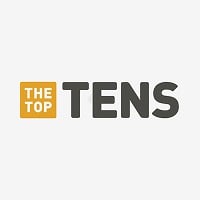 Lousy filler character. - DCfnaf
Should be higher - Randomator
62
Yellow Toad
He is very annoying in New Super Mario Bros Wii. He keeps killing me in the castle battle
That is the players fault you dummy.
63
Mona
Well, I think mona is odd and depointed. I mean she is on no real Mario game and Wario and Fancy used to work on the science and money stuff when Mario party 4 came out. And Mona is one of the worst - or the worst because: #1. Birdo is DANG awesome, she's just on th list because shes not a yoshi. #2. Half of the candidates on this list have only 1 comment. The others have no reason to be ahead of Mona. #3. I thought every plumber should date a princess, like Wario + Fancy. That was a great couple until they just made Fancy (e gadd's daughter also both are the 2nd and 3rd best characters), and then Mona comes. She's not even on any of HIS games and every picture of them is Mona as happy as Amy Rose when she is by Sonic and Wario... KILL MONA! WARIO JUST KILL MONA, TAKE HER MONEY AND RUN! Besides why is Rosalina on the list too. I think 60% of the Mario fans think shes the favorite. But characters like Mona should have about %99 a worse character and the rest have %0 like Birdo, also ...more
You can hate on Mona until the world ends. BUT YOSHI IS AWESOME Yoshi has a story and background, and is SO MUCH CUTER then Birdo. Also, Yoshi is asexual, he can lay eggs, and he can reproduce by himself. Also, he acts like a he. Don't get me wrong, I don't hate Birdo. But I hate this crap that Birdo is better than Yoshi just because she is underrated - Berger
Big disappointment. Just a Wario fangirl... for some reason. Doesn't do a thing to Wario even when he's mistreating her. Still works for him, and just complains that she's underpaid.
I hate Mona so much... Everyone wants her in Mario Kart.
Everyone wants her in Mario kart since she is supposed to be Wario's love interest. Man, they make me ashamed... - DCfnaf
Pretty much every character is here, except Mona.
64
Baby Wario
He needs to be a lot more major.
So fat he couldn't come out his mommas tummy
They didn't put him yet they put that baby blue peach. Dumb.
Wario sucks more though. - LemonComputer
65
Cat Mario
Cat Mario is the best power up ever!
I agree with "Cat Mario is the best power up ever! "!
Cat Mario is the worst power up ever!
66
Dimentio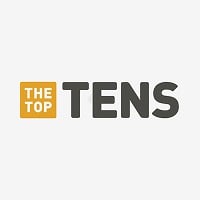 Take him off! - DCfnaf
67
Ludwig von Koopa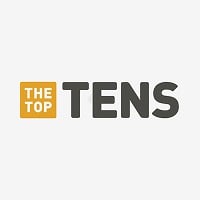 Ludwig Von Koopa is a villain in the Super Mario Franchise. He is the self-proclaimed leader of the Koopalings and has a pompous and arrogant personality. He is said to have all the powers of the other six Koopalings. He can clone himself, cause earthquakes, teleport, and shoot lightning bolts from ...read more.
I hate the koopalings so much. Since the option for voting for the koopalings as a group is now gone I decided to vote for this bastard the self proclaimed leader of the koopalings. People, if you hate the koopalings, then let your voices be heard here. Worthless boss filler is what the koopalings are.
The koopalings have zero personalities or value. Those seven are st overrated skins meant to be filler for something of actual interest. Worthless.
I hate the koopalings. They're uninspired, uninteresting, overused, overrated and are a fantastic excuse to be downright lazy with the bosses.
Far too much fugly in one place.
V 182 Comments
68
Chain Chomp
I HATE THE CHAIN CHOMPS. Ever came across a large, ball on a chain with teeth that try to bite you? Those are chain chompers. They are very annoying, but kinda cool.
What? Chain chomps are awesome! They are dogs.
69
Cheep-Cheep
So easy to dodge in SNES Koopa Beach 1 and 2.
70 Cosmic Mario
71
King Boo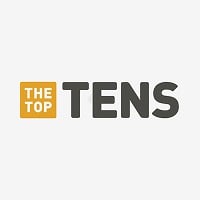 King boo is awesome!
King boo has a funny weird kinda creepy voice and even though he's like an evil villan I still think he's amazing
KING BOO IS AWESOME
King boo served under bowser, so bowser is clearly the only person king boo respected and feared. Bowser is better, but I like that they made king boo the primary enemy of Luigi and Prof e gadd. Keep up the series! And his awesome redesign! He will never be better than bowser, but he's second best.
V 6 Comments
72
Boom Boom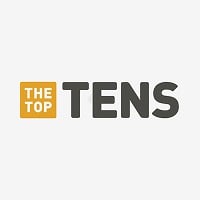 Just as bad as the Krapalings when it comes to recycled boss battles. - DCfnaf
73
Block Bowser
Block bowser and regular bowser are the same turtle/dragon! Sure you could say the battle is stupid but if your talking about personality just put bowser instead of DAMN block bowser. Yah, I said DAMN so what.
Woah! Chill out Man! There could be kids on here. No need to teach them new words!
74 Bullet Bill
75
Gold Mario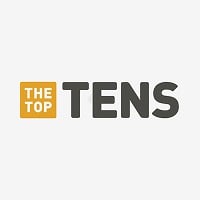 Metal Mario called. He wants his point back. - tiffanyfrozen5110
Mario called you and Metal Mario. He wants his best characters in Mario Kart back.
Because Pink Gold Peach was received well - Randomator
Another recolor? Great >_> - Icecreamandlove
V 1 Comment
76
Koopa Troopa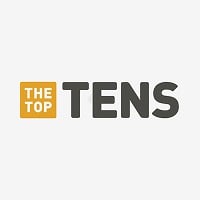 Koopa Troopas, or just simply Koopas, known in Japan as Nokonoko, are a fictional race of turtle or tortoise-like creatures from the Mario series, as well as its sister Yoshi series.
He's so cool I love koopa troopa so much even though he is a villain he is always smiling and always full with excitement. People should vote for him because I did.
People always usually like Mario, get a grip! That guy stinks! Koopa troopa is by far the best!
KOOPAS ARE NOT bad. In Mario world I think he is the most come on emeie
I made a koopa mii
V 8 Comments
77
Toadsworth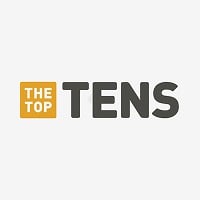 He's always getting on Peaches nerves as well as mine he's just generally annoying why couldn't peach have taken luigi along instead of that annoying character
He's supposed to be Peach's Stuard but he always relies on Mario and Luigi to save her. He's thinks he knows best and is probably the reason why Peach is weak and always being an annoying damsel; she was with him since she was a baby and his annoying ways have rubbed off on her.

PS Captain Toad is way better
WHY IS PRINCESS PEACH ON THIS LIST! I HATE YOU! TODESWORTH SHOULD BE RANKED A LOT HIGHER! I OFFICIALLY HATE YOU! YOU ARE NOW MY NUMBER ONE ENEMY! SEE YA AROUND... JERK!
78 Kammy Koopa
79
Geno
Smrpg1996, you are the most agreeable user who has ever started in 2014.

Super Mario RPG: The Legend of the Seven Stars is the best Nintendo game ever besides Super Mario 64 and Mario Kart 64, the top 3 best Mario games ever all released in 1996.

Super Mario RPG: TheLegend of the Seven Stars gets 100/100 stars.

Super Mario 64 (the N64 version, not the DS version) gets 100+/100 stars.

Mario Kart 64 gets 100/100 stars.

Geno gets 100/100 stars.
Let's be honest, he's just a fad.
Geno has no personality
Why is he popular again?
V 1 Comment
80
Cat Rosalina
What? Cat Rosalina is awesome
PSearch List
Recommended Lists
Related Lists

Top Ten Most Annoying Super Mario Bros Characters

Strongest Mario Bros. Characters

Top 10 Favourite Mario Bros. Characters for Girls

Most Generic Super Mario Bros. Characters

Top 10 Mario Bros. and Crash Bandicoot Characters
List StatsUpdated 22 Sep 2017
3,000 votes
210 listings
9 years, 55 days old

Top Remixes (66)

1. Luigi
2. Rosalina
3. Kamek

SweetBasil

1. Birdo
2. Baby Mario
3. Peach

RockStarr

1. Rosalina
2. Waluigi
3. Daisy

Wario
View All 66
Posts
DaisyandRosalina
Error Reporting
See a factual error in these listings? Report it
here
.