Worst Mario Games of the 2010s
darthvadern
The Top Ten
1
Super Mario Run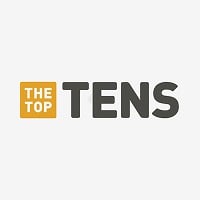 They should have just made the app itself 10 bucks, but they made it free so they can show you that you wasted your time waiting for it to download. - 445956
Why is this the worst? I actually like this game, but I like Super Mario Odyssey and other games, too.
Roster is terrible, and so is gameplay! You have to play 10 bucks for the game! Like seriously! - darthvadern
2
Mario Kart Tour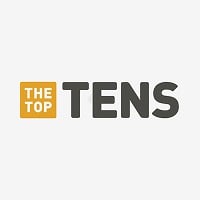 Probably some Super Mario Run sequel, will probably involving real money too. - darthvadern
This game isn't even out yet! Rarely, any info was released!
3
Mario Kart 8 Deluxe

A new battle mode and more characters and a couple of new items doesn't make a game revolutionary! This game made me worried if Nintendo wil ever make MK9 on the Switch. - darthvadern
4
New Super Mario Bros. 2

It's pretty much a handheld port of NSMBWii! No new soundtracks apart from Reznor theme, I liked the level design though. - darthvadern
5
Mario Tennis: Ultra Smash

The character roster is great, but everything else is super bad! I haven't played it but I have heard it was garbage! Only one court? No story mode? Just basic gameplay! - darthvadern
I've played this and found the gameplay kinda bland to say the least - it felt as if they were putting more focus on the graphics than anything else. It's quite a shame, as Mario Power Tennis was actually really decent. - Entranced98
Good roster but horrible everything else. - Randomator
6
Paper Mario: Sticker Star

Haven't played it. Even though the hate is pretty annoying, it definitely has some flaws, you don't level up. But I don't think it's that terrible, it did at least try something new like Modern Mario Party. - darthvadern
7
Mario Party: The Top 100

I think I overreacted back in the day, I think this game is good, but it's not as good as other Modern mario party games due to the lack of a party mode. - darthvadern
8
Mario & Luigi: Paper Jam

I heard people hate it. It does have koopalings. - darthvadern
9
Mario Party 10

In my opinion this is the best Mario Party game (Yes I know, 9 used to be my favourite, but I realized it was mostly nostalgia and that 10 was better in my opinion), amazing boards and boss battles. Minigames were really fun (especially Meanie Match). Bowser Party is fun but a bit unfair sometimes. Amiibo Party in my opinion is pretty fun too, though the weakest of the main modes. I loved the extra games though, Badminton Bash is super fun to play in my opinion. - darthvadern
If you disagree with me that's fine I respect your opinion but in my opinion this game's Mario Party mode is literally a Mario Party 9 wannabe sequel which is Not a good thing. At least Mario Party 9 was it's own game but this Mario Party is a carbon copy. I'd rather play Mario Party 9 thanks. Amiibo party is a joke. while it's the original formula it's so bare bones it's not even enjoyable also if you don't have an amiibo you can't play a third of this game. Bowser party is really the only redeeming quality but even that's flawed rarely is it back and forth. The mini games are okay but you don't don't even play them that often - Randomator
10
Paper Mario: Color Splash

I haven't played, but I heard people hate it. - darthvadern
The Contenders
11
New Super Mario Bros. U

It's a great game, but not as good as many others. - darthvadern
BAdd New Item
Recommended Lists
Related Lists

Top 10 Mario Games Made in the 2010s

Top Ten Mario Party Games of the 2010s

Best Video Games of 2010

Best Video Games from 2010 to 2015
List Stats
11 listings
30 days old

Top Remixes
1. Super Mario Run
2. Mario Kart Tour
3. Mario Kart 8 Deluxe
darthvadern
Error Reporting
See a factual error in these listings? Report it
here
.