Worst Metal Bands of All Time
The Contenders: Page 2
21
Design the Skyline
Quite possibly the band with the least structure in all of popular music. The electronic tracks are the only highlights of their one album, and even they are so uninteresting by instrumental standards.
No talent at all. Just a bunch or strange noises.
Any band with the verb the noun trend for a name is always garbage no exceptions
Asking Alexandria is good. These guys are so bad they make Limp Bizkit sound like Linkin Park. - Elijah_Cook
V 6 Comments
22
Korn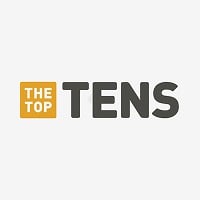 Korn is an American Nu-Metal band from Bakersfield, California, formed in 1993. The band's current lineup includes founding members Jonathan Davis, James "Munky" Shaffer, Brian "Head" Welch, and Reginald "Fieldy" Arvizu, with the addition of Ray Luzier, who replaced the band's original member, David ...read more.
Why is this on here? Their first 4 albums were amazing! Their modern stuff sucks though :T
0% votes. Calm down guys, KoRn is on the list because 1 person didn't like them. 1. KoRn is awesome
An example of a good new metal band and it gets on this list? Stupid ass metal elitists. - AlexApathy
Jonathan Davis' voice is worse than Dave mustaine's, the instruments are annoying and synthetic, the pinnacle of nu metal garbage.
V 15 Comments
23
Gwar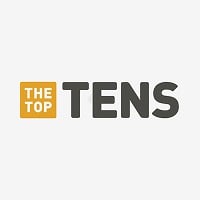 Gwar, often styled as GWAR, is an American heavy metal band formed in Richmond, Virginia, United States, in 1984, composed of and operated by a frequently rotating line-up of musicians, artists and filmmakers collectively known as Slave Pit Inc.
To be completely honest, I think Gwar is probably one of the best metal bands I've come across.
My mom got pissed on at a concert and they suck
Guys, they made GWAR as a joke, they're supposed to be bad.
I honestly find Gwar more funny than bad.
V 6 Comments
24
Papa Roach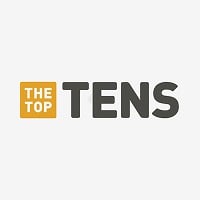 Papa Roach is an American rock band from Vacaville, California. Formed in 1993, their first major-label release was the triple-platinum album Infest.
Papa roach are possibly one of the most frustrating bands I've ever tried to listen to, on top of their absolutely retarded band name.
Is this band even metal? I liked their first album, but they turned into basically screamo.
Metallica, Korn and Megadeth are above this garbage band - Himalayansalt
Just heavy rock, no?
V 1 Comment
25
Chelsea Grin
I love this band
The reason I hate deathcore(in general), idiotimoronic core for posers and for br00tal &quotmetalheads&quot Complete and utter crap.
CG is awesome
26
Deicide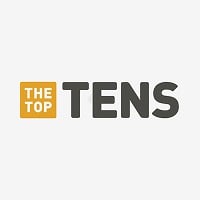 Deicide is an American death metal band formed in 1987 by bassist and vocalist Glen Benton and drummer Steve Asheim. They are known for their blasphemous and satanic lyrics which have resulted in bans, lawsuits and criticisms from religious groups and the public. Frontman Glen Benton is also known for ...read more.
Whoever added this is obviously some butthurt Christian who can't accept that their religion is a total sham.
Deicide? Seriously? Classic death metal band. - Metalhead1997
They aren't bad, only seen like a satanic haters but their music is good
Only religious fanatics will put decide on this list
V 3 Comments
27
Six Feet Under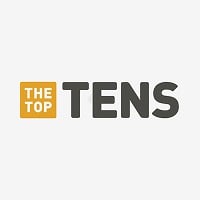 Six Feet Under is an American death metal band from Tampa, Florida, formed in 1993. The band consist of four members: founding vocalist Chris Barnes, longtime guitarist Steve Swanson, current bassist Jeff Hughell and recent drummer Marco Pitruzzella.
28
My Chemical Romance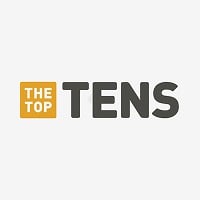 My Chemical Romance was an American rock band from Jersey City, New Jersey, active from 2001 to 2013. For much of their career, the band consisted of lead vocalist Gerard Way, guitarists Ray Toro and Frank Iero, bassist Mikey Way, and drummer Bob Bryar.
In order to be one of the worst metal bands, you have to be metal. Metalheads would be really mad if they were in the best metal bands list. And My Chemical Romance never claimed to be metal, whoever nominated them and is sincerely voting for them thinking that they are the worst metal band ever is
This is the worst list ever. Hardly any of the bands are actually metal, and My Chemical Romance, which isn't metal, made it to 39. Why is this on a worst list in the first place?
WOAH WOAH NO. NOPE. I can't believe My Chemical Romance is on this list. They're not metal what? And they're an amazing band.
Jesus, 'not even metal' doesn't stop them from getting on a 'worst metal bands' list. - AdamDestructorJr.
V 8 Comments
29
Evanescence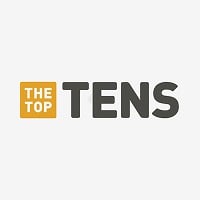 Evanescence is an American rock band founded in Little Rock, Arkansas in 1995 by singer/pianist Amy Lee and guitarist Ben Moody.
Funny to find THIS on the list, cause Evanescence is NOT metal at all.
It is a pop-rock band with Emo-influences, for wannabe gothic teenagers
Who want to seem like they are deep and cool while
Secretly they are listening to Britney Spears, just like the ugly singer does herself.
Their lyrics are all about the same subject (whining about nobody loves u),
And all the songs sound the same. Using some electric guitars and screaming like her ass is on fire doesn't make it metal.
They are really good but just don't fit in with metal or death metal.
Rubbish music for "rebel and dope teenagers"
Bah...this band sucks and so does this list...
what? a7x and Bullet For My Valentine are above THIS?
and whatever is BOTDF doing here?
in any case...evanescence suck..i simply can't tolerate Amy Lee whining. most of their songs appeal to me as dumb goth.
but yeah..these people aren't metal...perhaps the "emo pop " guys will love them
V 3 Comments
30
AxCx
So bad they're on here twice!
31
Pierce the Veil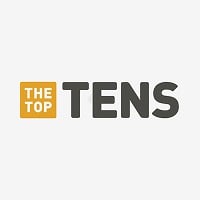 Pierce the Veil is an American post-hardcore band from San Diego, California. Formed in 2006, the band was founded by brothers Vic and Mike Fuentes after the disbandment of the group Before Today, which was formed out of the San Diego punk rock scene.
Yet another "Real Metal " band that is only liked from teenage scene kids. I'll admit, I didn't mind their sound at first back at my Emo phase, but I soon discovered that they literally were just a copy and paste sound from other bands such as The Amity Affliction, Sleeping with Sirens and other "Real Metal" bands. After realising how unoriginal their music was, I haven't listened to them at all. The fact that people can call these bands boy bands "Metal" or even "Punk" disgusts me. Metal and Punk were both genres of rock, which included powerful lyrics, loud sounds and epic instrumentals. What we have here, is a bunch of middle aged men with high pitched voices singing about broken hearts, etc.
These guys suck there always putting emo lyrics in there songs
While they aren't great, they aren't bad either. I don't even listen to the kind of music they do. I'm just being objective. Besides, they're not even metal. If anything, they're post hardcore.
They suck
V 1 Comment
32
Rage Against The Machine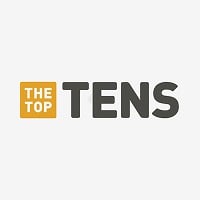 Rage Against the Machine is a rock band formed in Los Angeles, California. The band consists of vocalist Zack de la Rocha, bassist Tim Commerford, guitarist Tom Morello and drummer Brad Wilk.
They have A LOT of swearing because they are against censorship
Overrated, a band that made it further that it should of... - williamb
What?! These guys are badass! - Metalmaniakkk
Try to hard to be political than actually make quality music - SoldierOfFortune
V 6 Comments
33
Attack Attack!
These need to be higher on this list! THEY SUCK!
Ugh, crabcore.
34
Godsmack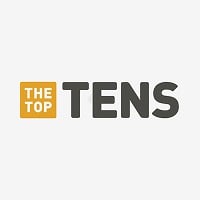 Godsmack is an American rock band from Lawrence, Massachusetts, formed in 1995. The band is composed of founder, frontman and songwriter Sully Erna, guitarist Tony Rombola, bassist Robbie Merrill, and drummer Shannon Larkin.
U r all retarded they r great
So bad
So bad
SO BAD
Bad guitar riffs, "tough" lyrics, vomity vocals.
35
Slipknot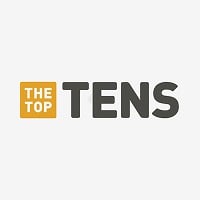 Slipknot is an American Heavy Metal band formed in 1995 from Iowa. The band is best known as one of the pioneers of the New Wave of American Heavy Metal during the late 1990s - 2000s and are distinguishable by the band's clothing choices, consisting of black/red jumpsuits and horror inspired masks. ...read more.
How the hell is slipknot on this list like come on they rock!
Laugh out loud, I love how many bands on this list are also on the list "Best Metal Bands of All Time". :D
Excuse me but how come this is exactly in the same place as it is on the best metal bands ever. Also get it off this list now!
We can't win, the majority on this website hate Slipknot. - AdamDestructorJr.
V 89 Comments
36
Venom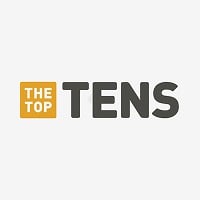 Venom are an English extreme metal band formed in 1979 in Newcastle upon Tyne. Coming to prominence towards the end of the new wave of British heavy metal, Venom's first two albums—Welcome to Hell and Black Metal—are considered a major influence on thrash metal and extreme metal in general.
Venom? Are you serious... They are definitely not the most talented musicians or anything but they inspired so many Black/Death/Thrash etc.. They are basically the godfathers of extreme metal...
Many bands such as The Big Four and Black/Death Metal were influenced by Venom. Even if you don't like their music you have to give them credit. They're probably your favorite band's favorite band.
It's stupid that I have to vote for venom, so disregard this comment. But whoever added this band to this list is a moron.
These guys made thrash metal a thing, basically. Why you do dis?
37
Saxon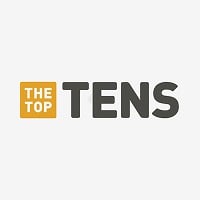 Saxon are an English heavy metal band formed in 1976, in South Yorkshire. As one of the leaders of the new wave of British heavy metal, they had eight UK Top 40 albums in the 1980s including four UK Top 10 albums and two Top 5 albums.
Saxon are great! And they are metal.
Whoever even included one of the greatest metal bands to ever come from Britain, along with Black Sabbath, Deep Purple, Led Zeppelin, Motorhead, Judas Priest, Iron Maiden, Diamond Head, Raven, Tank, Tygers of Pan Tang, and UFO, just do us all a favor and go get a vasectomy.
I don't understand why one of the best bands from the NWOBHM is doing on this list
Saxon? Why are they on here? - Metalhead1997
38
Metallica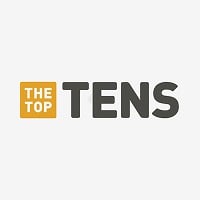 Metallica is an American Thrash Metal band formed in 1981 . The original lineup was James Hetfield (Vocalist and Rhythm guitarist), Dave Mustaine (Lead Guitar), Lars Ulrich (Drums), Ron McGovney (Bassist). The group came into mainstream from their Self-Titled album and the hit single "Enter Sandman". ...read more.
Dude who ever put this on here can go to HELL AND BURN FIR THE REST OF TIME!
Justice is being done slowly... Metallica will reach the first place for steal Dave's material, clone the songs of Judas Priest and sell the riff of Enter Sandman as original... Why Danzig not sue them? I don't know, then they think can do music and there is Load, Reload, St Anger and Death Magnetic, the people that really know music will be with me... sad but true
To the person who put this on the list, I have guards and I shall hunt you down and when I find you I will sue you and then kill you and feed you to wolves IN THE NAME OF Metallica!
Jesus, last time I was here, Metallica was at the very bottom. - AdamDestructorJr.
V 84 Comments
39
Manowar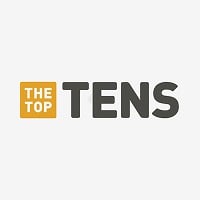 Manowar is an American heavy metal band from New York City, New York. Formed in 1980, the group is known for lyrics based on fantasy and mythology.
Why would I vote Manowar when there are many far worst bands on the list? First, when they themselves claim that they are the quintessence of metal, they make themselves a target. And while they indeed have some amazing songs, namely on their first 3 albums, what they have recorded after Kings of Metal (mediocre in my opinion), is simply a joke. Then there's the fact that they represent everything that WAS wrong with my favorite genre 10-15 years ago. Enough with the cheese! They make Immortal look serious!
Who put these guys on this list?
The Godfather of Power Metal is on this list? Power metal itself is pretty good. - Metalhead1997
40
Him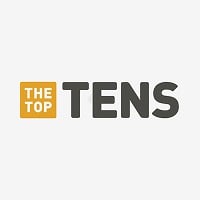 HIM is a rock band from Helsinki, Finland. The band was formed in 1992 by vocalist Ville Valo, and bassist Mikko "Migé" Paananen, under the name His Infernal Majesty.
Him is a Gothic Rock band genius. - GREYBOYY
PSearch List
Recommended Lists
Related Lists

Best Extreme Metal Bands of All Time

Top Ten Most Controversial Black Metal Bands of All Time

Top Ten Most Original Metal Bands of All Time

The Best Hard Rock and Thrash Metal Bands of All Time

Top Ten Most Recognizable Heavy Metal Bands of All Time
List Stats
3,000 votes
129 listings
6 years, 297 days old

Top Remixes (38)

1. Marilyn Manson
2. Limp Bizkit
3. Poison

xxforeverxmetal

1. Judas Priest
2. Limp Bizkit
3. Saxon

tommydeath

1. Black Veil Brides
2. Waking the Cadaver
3. Bring Me the Horizon

MetalFoREVer1228
View All 38
Posts
Error Reporting
See a factual error in these listings? Report it
here
.