Worst Mortal Kombat Characters
The Contenders: Page 2
21
Liu Kang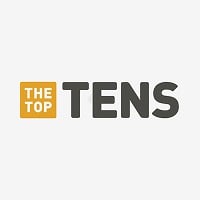 Liu Kang is a fictional character and the main protagonist of the Mortal Kombat fighting game series from Midway Games, introduced as one of the original seven player characters in the 1992 first game as a Shaolin monk who enters the Mortal Kombat tournament to save Earthrealm.
No Liu Lang is a great character. Some things on this list I truly don't like nor agree on and this is one
Liu Kang is the best player and the strongest, fastest and he is really powerful I don't now y you say he suck and is weak probably you just hate Chinese people he can kill any body that gets in his way!
Fudge all you idiots liu kang is one of the best players in mortal kombat you are just trying to get a life other then jacking off.
He's a backstabber
V 7 Comments
22
Mileena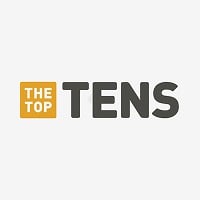 I love mileena and that's point of her character also technically mileena and kitana aren't sisters she's a clone of kitana
She gives me the creeps what a evil and ugly character who flirts with her own sister on mortal kombat 9 and she eats humans that is just wrong and discusting
Mileena is so ugly she's not hot
She's disgusting
V 5 Comments
23
Quan Chi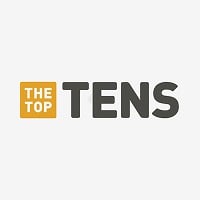 Quan Chi is a fictional character in the Mortal Kombat fighting game franchise. First appearing as an original guest character in the 1996 animated series Mortal Kombat: Defenders of the Realm, he made his series canon debut as the non-playable main antagonist of Midway's 1997 side-scrolling action-adventure ...read more.
First of all, Reptile, Sheeva and Liu Kang are very cool. Only idiots can vote for them. This guy (Quan Chi) is trash. Just look at his fatality in Deadly Alliance - real shame for mk! - Magnolia
He fights dirty no to mention he helps shang tsung to beat liu kang. I also hate when he lies to scorpion about his family. This wanabe demon who was once oni is a douche.
Quan Chi is like the New England Patriots of Mortal Kombat...

Cheater
He made sub-zero die...
V 3 Comments
24
Shinnok
Shinnok seems like he's in high school, even though he looks to be over millions of years old. But he's dramatic, and back hands people. I just hate him. He is awful. He's also slow when you're playing as him. Again, I hate him.
the most irritating mk boss ever. Even Onaga is much better than him - Magnolia
Shinnok is a another lying douche like quan chi I hate those two so much because there just awful
Generic personality, lame design, and bland fatalities
V 3 Comments
25
Bo' Rai Cho
Dude this guy is like mortal kombat peter griffin
If he wasn't so oriented on barfing and farting, he's pretty important if you ask me, but he still irks me.
It seems none of you have played against him to know how annoying and dumpass he is...
Mrgstar321 hates this character and he's smart no rai chop should be number 1
V 2 Comments
26
Reptile
Why is he on this list? NO! Reptile is awesome!
He's pretty ugly but, he's pretty hard to defeat
Reptile is awesome!
Lizard dude that can turn invisible and spitts acid stuff from his mouth!
Why is he even here on this list!
The worst In the world!
V 3 Comments
27
Goro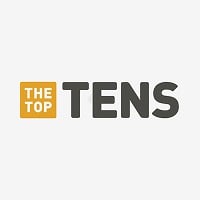 Goro is a fictional character from the Mortal Kombat fighting game series. He first appears in the original Mortal Kombat as an unplayable boss character, challenging the player before the final fight with Shang Tsung.
Goro? Is This A Joke... Goro is AWESOME!
A strong ass character like goro should not be on this list
Are you kidding me? Goro rocks! - LucyHeartfilia
4 arms are just way too creepy. It's like you having arms coming out of your stomach. :(
V 1 Comment
28
Kung Jin
He's automatically making him the worst fighter ever. Jarek is not gay despite some claims, and is a way better design.
He's konfirmed to be gay, automatically making him the worst character ever made.
29
Sheeva
This horrible abomination break the mortal kombat female rules. Mileena is ugly only in his face, but had 2 things to distract. Sheeva is horrible. Is the most pathetic female character
She is a stupid ass charactor and also she is very cheap with her stomp attack and her xray is pathetic. Just about everything about her is horrible and horrendous. And ugly.
Most annoying mk character ever
She brings nothing to the game. How is she not top five?
V 1 Comment
30
Frost
She should definitely be in the top 5. One thing the game did not need was a female Sub-Zero. For crying out loud, she looks like Anne Heche with blue hair!
Shes just copying subzero and she has stupid hits and she's ugly
I hate this character. we don't need a girl sub-zero. Sub-Zero is a bad ass, don't ruin that, Frost.
31
Shao Kahn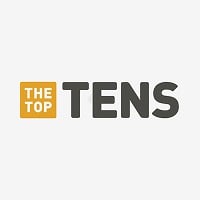 Shao Kahn is a boss, announcer, and recurring playable character from the Mortal Kombat fighting game series. Introduced in Mortal Kombat II in 1993, he is the primary antagonist of the video game series and extended franchise.
Well, I don't hate him. But I'm kind of tired of hearing about him particularly. I also think it deserves it more than some characters in the list above. Having this big bad guy playable in MKD and MKA kind of made me lose the respect I had for the dude. Most of all, I wonder how someone can ever see him as a hard boss to defeat other than in terms of the damage he inflicts. Since the ways to beat him easily are so numerous. - Johnnyrp666
KHAAANN!
Couldn't resist...

Anyway, the only reason people would hate him is because sometimes he repeats attacks multiple times, gets a little annoying. But other than that, he is fine. AWESOME voice, AWESOME character, AWESOME set of moves. Very good character. Plus, to counter his occasional noob-ness, he will taunt you, allowing you to damage him. This really levels the plain field when fighting Shao Kahn. Ridiculously cool character.
Shao Kahn the spam master 3000 and he talks mad trash my gosh he's annoying in mk2 he just pisses u off
V 3 Comments
32
Johnny Cage
Cage is awesome curse the halfwits who did this
The guy who put johnny cage on this list is trash
Who is this person who said this.
I think so.
V 5 Comments
33
Cyrax
He is so good I don't care if you say u suck or dumb weirdo he is better than his horrible counter parts sector and smoke his fatalities are kick butt such as helicopter and as I said I don't care what you guys say
Cyrax was one of the best characters in MK3 unlike his crappy counterpart Sektor, He had some of the best Combos in the game and also one of the best Fatalities (the Helicopter) all in all I really have nothing bad to say about him, Great specials Great combos and Great Fatalities. What more can you ask, Cyrax Rocks! M/
This character is absolute trash! There is really no point in even having him because all de does for his special attack is throw some sort of cyber net. It is not effective and its stupid.
Sektor deserves more love.He is smarter and he is the son of the Lin Kuei leader,and this pee cyborg Cyrax gets all the love? He is unintelligent and his net is annoying!
V 2 Comments
34
Jax
This guy sucks he has no metal arms in mortal kombat 2 but then why change him if he's has no metal arms in two but in ultimate mortal kombat 3 he has metal arms in ultimate mortal kombat 3 you could never do anything with this retard dash punch sucked gotcha grab really sucked and in deception he has a gun which didn't help jax at all. Its kind of a black version of stryker.
Start Jax is in game MK2, not me hand metal. Only purple and bracelet trousers and werry great fighter. He is 2 started to film MK2, started metal in the hand. Jax is friend fight woman Sonya Blade. Jax in game MK3 and MK4, and many years games and films.
Jax is have good trick and fatality to MK4, fatality his metal hand destrustion to opponent. Jax is good film to MK2 and super Jax in game MK2 and MK3. Jax is strong fighter, good style and metal weapon to hands.
Lame ass character. Nothing exciting about him.
35
Sindel
More like Sindel, the queen of making you deaf
Sindel is Queen round Edenia and she is mather Kitana princess. Sindel is long hair and purple jacket magician woman. In game MK3 Sindel have good fatality destruction roal.
Sindel is Edenia woman in purple jacket, long hair good style fight kung fu and magy. In MK3 is super magy in kiss and fatalities.
V 1 Comment
36
Sonya Blade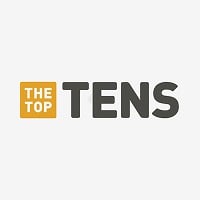 Sonya Blade is a video game character from the Mortal Kombat series. Debuting in the original Mortal Kombat game from 1992, she was a late addition to the game as developers decided deep into the development cycle that the game needed a female character.
Ha! I get the joke!...wait its not a joke?
Sonya Blade is wash woman in green costum fighter, of game MK1, and MK4. Sonya Blade is in film MK1, and MK2. In game MK4 Sonya me great violet magy and fatality deadly violet kiss. Sonya Blade is great Mortal Kombat woman warrior.
37
Nitara
Nitara is a very odd looking charachter (but not as odd as Drahmin). People might even have her as their worst charachter! All I have left to say is IF you think Nitara is a preety good mk charachter, you S-U-C-K!
V 1 Comment
38
Khameleon
just a female version of chameleon
Just another Saurian? Say she wasn't developped that much along the years but with Reptile and Chameleon (Male) already in this roster, did the Wii needed to have her introduced more than any other c or d list character? Doubt it.
39
Kintaro
Your jealous cause he is to overpowered for your characters you bum
U suck
Kintaro is half tiger and half people, he is me 4 hand, two foot and grey moustache. Great discover Kintaro of game MK 2. In game MK2 Kintaro his werry hard opponent, he is werry mysterious apprentice for to emperor Shao Kahn.
40
Stryker
Stryker is police fighter of game Mortal Kombat ultimate and film MK Legacy 1 and 2. Stryker in MK Ultimate me great fatality pull to dynamite and shoot of weapon.
V 2 Comments
PSearch List
Recommended Lists
Related Lists

Top Ten Mortal Kombat Characters

Hottest Female Characters in Mortal Kombat

Top 10 Strongest Mortal Kombat Characters

Best Mortal Kombat 9 Characters
List Stats
600 votes
59 listings
7 years, 2 days old

Top Remixes (8)

1. Motaro
2. Mokap
3. Kurtis Stryker
SuperheroSith

1. Sonya Blade
2. Johnny Cage
3. Kurtis Stryker
JoeAlkesz
1. Drahmin
2. Mokap
3. Hotaru
Jaa2
View All 8
Posts
Judging based on irrelevant and inacurate resources
Johnnyrp666
Error Reporting
See a factual error in these listings? Report it
here
.