Top Ten Worst Movie Casting Choices
The Top Ten
1
Sofia Coppola - Mary Corleone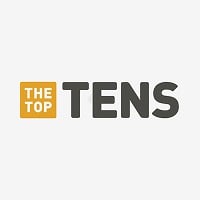 2
Rosie O'Donnell - Betty Rubble
Betty was supposed to be cute on the show, O'Donnell though she can perfect the character's laugh, is not the right choice for the part mostly because of her weight. - Dancedom
3
Shelley Duvall - Wendy Torrance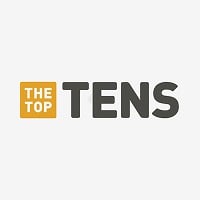 Part of that bad relationship I can understand, If I was Kubrick I'd probably be pretty frustrated with her at a certain point too, but look at it from Duvall's perspective, or mostly anyone who starred in 1 of Kubricks movies, you need to have the biggest amount of patience imaginable, because if it means doing it perfectly, he will literally shoot a scene over 100 times, and for someone that pretty impatient like me, I can understand why Duvall and probably some of the other cast members would get pretty agitated after a while
Even Stanly Kubrick didn't like working with her
4
Keanu Reeves - Jonathan Harker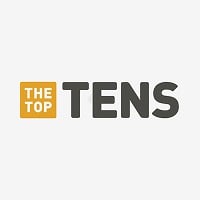 5
Hayden Christensen - Anakin Skywalker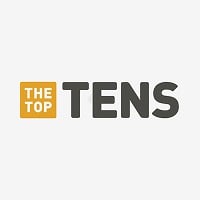 Hayden Christensen is a Canadian-American actor and producer. He began his career on Canadian television at the age of 13, then diversified into American television in the late 1990s. ...read more.
Seriously, would you ever have guessed that the great and powerful Darth Vader was once this whiny little crybaby?
6 Ashton Kutcher - Steve Jobs
7
Tom Holland - Spiderman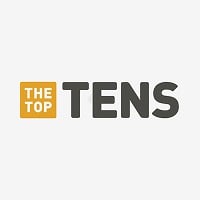 Thomas Stanley "Tom" Holland is an English actor and dancer. Holland is known for playing Spider-Man in the Marvel Cinematic Universe, the title role in Billy Elliot the Musical at the Victoria Palace Theatre, London, and for starring in the 2012 film The Impossible.
Movie isn't filmed yet
Why the hell is he here? He was great.
8 John Wayne - Genghis Khan
9
Topher Grace - Venom
I'm glad they didn't cast him for the 2018 movie Venom like they did in Spiderman 3. For a character as tough, brawny and totally badass as Venom, they could have done a lot better than Topher Grace. Tom Hardy was definitely a wiser decision and pulls off the role pretty well. Topher Grace is NOT fit for the role of Eddie Brock/Venom. That was very disappointing.
He had the right voice and haircut, but Eddie is supposed to be huge and muscular while topher was just a thin small guy (no offense).
10
George Clooney - Batman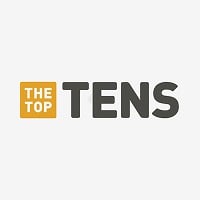 George Timothy Clooney is an American actor, filmmaker and activist. He has received three Golden Globe Awards for his work as an actor and two Academy Awards, one for acting and the other for producing.
The Contenders
11
Vince Vaughn - Norman Bates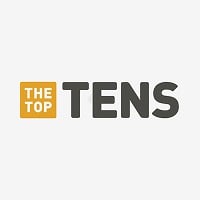 Vincent Anthony "Vince" Vaughn is an American actor, producer, screenwriter, and comedian. Vaughn began acting in the late 1980s, appearing in minor television roles before attaining wider recognition with the 1996 comedy-drama film Swingers.
12 Denise Richards - Christmas Jones
13 Arnold Schwarzenegger - Mr. Freeze
14
Nicolas Cage - Johnny Blaze/Ghost Rider
He didn't have a lot of his traditional hyperactive zaniness that makes his performances so fun to watch, and they really should've gone with someone younger
15
Jesse Eisenberg - Lex Luthor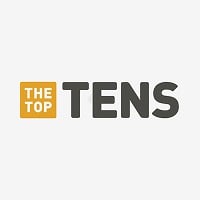 Jesse Adam Eisenberg is an American actor, author, playwright, and humorist. He made his television debut with the short-lived comedy-drama series Get Real.
16
Kevin Costner - Robin Hood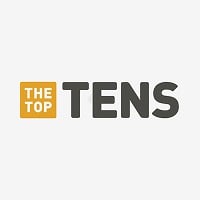 17 Michael B. Jordan - Human Torch
18
Jackie Earl Haley - Freddy Krueger
No one will ever replace Robert Englund. And no remake will ever beat the original Nightmare on Elm Street. And the remake for this was actually pretty horrible.
19
Adam Sandler - Count Dracula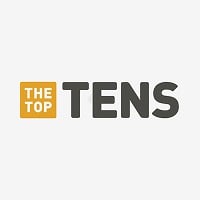 Adam Richard Sandler is an American actor, comedian, screenwriter, and film producer. After becoming a Saturday Night Live cast member, Sandler went on to star in many Hollywood feature films that combined have grossed over $2 billion at the box office.
20
Steve Martin - Inspector Clouseau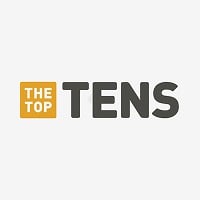 Stephen Glenn "Steve" Martin is an American actor, comedian, writer, producer, playwright, author, and musician. Martin came to public notice in the 1960s as a writer for The Smothers Brothers Comedy Hour, and later as a frequent guest on The Tonight Show.
I love Steve Martin but my god, througout the entirety of these movies I just wanted to punch him in the face
21
John Leguizamo - Luigi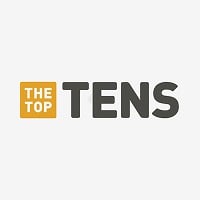 22
Dwayne Johnson - Hercules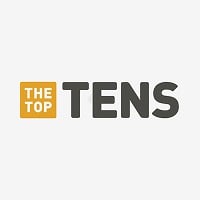 Dwayne Douglas Johnson, also known by his ring name The Rock, is an American and Canadian actor, producer and semi-retired professional wrestler, signed with WWE.
23 Terrence Howard - Lt. James Rhodes
24
Marlon Brando - Sakini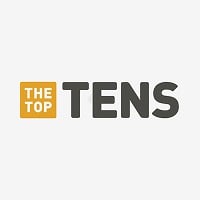 Marlon Brando, Jr. was an American actor, film director, and activist. He is credited with bringing a gripping realism to film acting, and is often cited as one of the greatest and most influential actors of all time.
25
Kate Bosworth - Lois Lane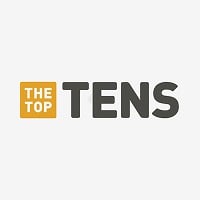 26
Mickey Rooney - Mr. Yunioshi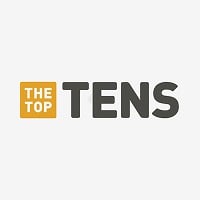 27
Colin Farrell - Alexander the Great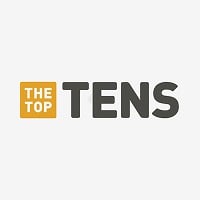 28 Matthew Broderick - Inspector Gadget
29
Jack Black - Carl Denham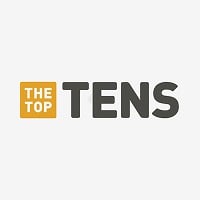 Thomas Jacob "Jack" Black is an American actor, singer, musician and comedian. His acting career has been extensive, starring primarily in comedy films. Black is the lead vocalist of the comedic rock group Tenacious D, which he formed in 1994 with friend Kyle Gass. They have released the albums Tenacious ...read more.
For as awesome as the King Kong remake was, the entire time I was asking myself "why the hell is Jack Black in this movie? "
30
Harvey Keitel - Judas Iscariot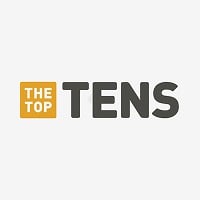 Harvey Keitel is an American actor and producer. An Oscar and Golden Globe Award nominee, he has appeared in films such as Martin Scorsese's Mean Streets and Taxi Driver, Ridley Scott's The Duellists and Thelma & Louise, Peter Yates' "Mother, Jugs & Speed", Quentin Tarantino's Reservoir Dogs and Pulp ...read more.
31
Adrien Brody - Royce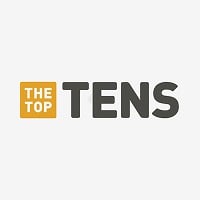 32
Tyler Perry - Alex Cross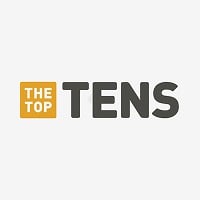 Tyler Perry is an American actor, playwright, and filmmaker. In 2011, Forbes listed him as the highest paid man in entertainment, earning $130 million USD between May 2010 and 2011.
33
Jessica Alba - Sue Storm/Invisible Woman
She was only cast so the director could have her strip 1000 times
34
Justin Chatwin - Goku
They push me so far...that I wanna explode... You know, I could tear them apart with 1 hand
35
Ralph Macchio - Johnny Cade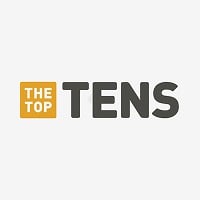 Ralph George Macchio, Jr. is an American actor, best known for his roles as Daniel LaRusso in The Karate Kid series, Eugene Martone in Crossroads, Bill Gambini in My Cousin Vinny, and Johnny Cade in The Outsiders.
36
Sean Connery - Marko Ramius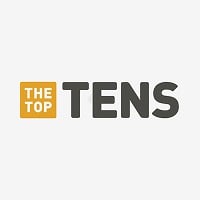 Sir Thomas Sean Connery is a retired Scottish actor and producer who has won an Academy Award, two BAFTA Awards and three Golden Globes.
37
Mark Wahlberg - Leo Davidson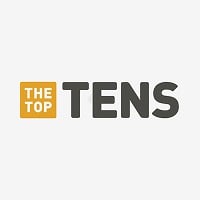 Mark Robert Michael Wahlberg is an American actor, producer, businessman, former model, rapper, and songwriter.
38
Mike Myers - The Cat in the Hat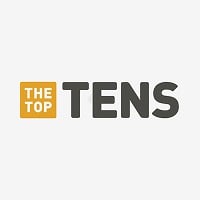 Michael John "Mike" Myers is a Canadian actor, comedian, screenwriter, director, and film producer, who also holds British and American citizenship.
39
George Lazenby - James Bond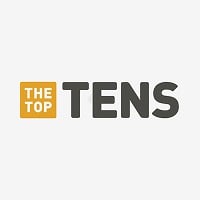 George Robert Lazenby is an Australian actor and former model, best known for portraying James Bond in the 1969 film On Her Majesty's Secret Service when he was 29 years old, being the youngest actor to date to have portrayed the character.
40
Halle Berry - Patience Phillips/Catwoman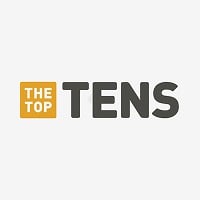 Halle Maria Berry is an American actress. Berry won the 2002 Academy Award for Best Actress for her performance in the romantic drama Monster's Ball. As of 2018, she is the only black woman to have won the award.
41
Will Arnett - Batman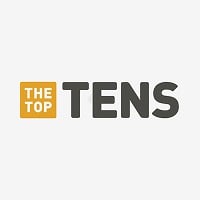 42 Demi Moore - Hester Prynne
43 Johnny Depp - Tonto
44
Rupert Everett - Dr. Claw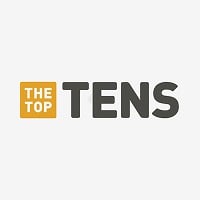 Rupert James Hector Everett (born 29 May 1959) is an English actor and writer. He first came to public attention in 1981, when he was cast in Julian Mitchell's play and subsequent film Another Country (1984) as an openly gay pupil at an English public school in the 1930s; the role earned him his first ...read more.
Dr. Claw is supposed to be a cold, calculating, mysterious villain...This guy acted more like if Jim Carrey's Riddler became Dr. Claw
45
Ben Affleck - Batman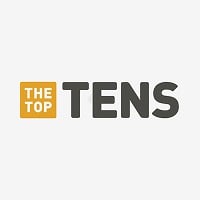 Benjamin Geza Affleck-Boldt is an American actor and filmmaker. His accolades include two Academy Awards, three Golden Globe Awards, two BAFTA Awards, and two Screen Actors Guild Awards.
46 Rooney Mara - Tiger Lily
47 Robert De Niro - Frankenstein's Monster
48 Sammi Hanratty - Chrissa Maxwell
49 Noah Ringer - Aang
BAdd New Item
Related Lists

Top 10 Best Casting Choices for the Live Action Kim Possible Movie

Top Ten Best Casting Choices for Buttercup for the Live-Action the Powerpuff Girls Movie
Best Casting Choices in DC Live Action Films
Best Casting Choices in the DC Extended Universe
List Stats
49 listings
3 years, 217 days old

Top Remixes
1. Sofia Coppola - Mary Corleone
2. Shelley Duvall - Wendy Torrance
3. Ashton Kutcher - Steve Jobs
nintendofan126
1. John Wayne - Genghis Khan
2. Sofia Coppola - Mary Corleone
3. Topher Grace - Venom
Dancedom
Error Reporting
See a factual error in these listings? Report it
here
.