Worst Movie Directors of All Time
The Contenders: Page 8
141 Jimmy ScreamerClauz
142
Trevor Wall
He directed Norm of the North. And that makes him awful. - YoshiPlayer15
143 Wes Craven
144
Andy Warhol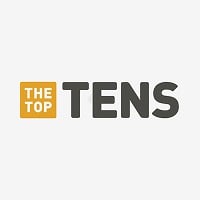 Andy Warhol, born Andrew Warhola (August 6, 1928 – February 22, 1987) was an American artist who was a leading figure in the visual art movement known as Pop art. His works explore the relationship between artistic expression, celebrity culture, and advertising that flourished by the 1960s.
His pop art is awesome. But his "movies"... it takes about no effort to film a man eating a mushroom or the Empire State Building for 8 hours straight without moving the camera one bit. It's also not enjoyable to watch it. - Martin_Canine
145
Jodie Foster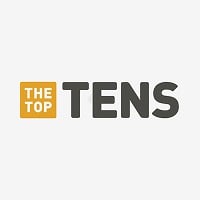 Alicia Christian "Jodie" Foster is an American actress, director and producer who has worked in films and on television. She has often been cited as one of the best actresses of her generation.
146
Steven Spielberg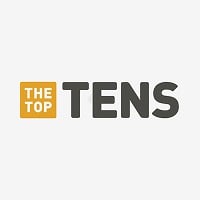 I love Steven Spirlberg's work! HE is my all-time favorite director! He truly chose the right career for his life and the greatest composer for his projects, John Williams. He is a prime example on directing in cinema history. My favorite films of his are the Indiana Jones franchise, Saving Private Ryan, Minority Report, Jaws, E.T. The Extra-Terrestrial, the Adventures of Tintin, War Horse, Jurassic Park, Schindler's List, and A.I. Artificial Intelligence! After seeing and being astounded by Raiders of the Lost Ark, I knew Spirlberg would have to be the greatest director to ever exist! Personally I think he is 10 times better than the immoral Martin Scorsese. However, I am a bit disappointed in some of his work like Lincoln (too much talking, should've done a Civil War battle), Amistad (hardly exciting) Indiana Jones 4 (de-railed the franchise), Bridge of Spies (dull boredom) and Munich (too violent and dark) but all in all he is a pro! I would love to meet him, tell him what a ...more
Please don't hate me just because I don't like a movie that you like. I've never said that I hate spielberg. He's a very talented director and he's made some great movies in the past. But that doesn't mean I have to like ALL of his work.
I'm just gonna come out and say this people. I hate Jaws. Why? Because I don't like how it's caused fear and hatred of sharks throughout the world. We don't need to kill them, they're just a part of nature.

Ironically, Peter Benchley, the author of the novel jaws (and yes, jaws was a book before it was a movie) supported shark conservation.
Why in the world can't he even direct Transformers? Why can't he make an avenger movie? His movies are classics! I'm sure he was old when he directed The BFG.
V 4 Comments
147
Tom Six
Oh.. god. Sewing a person's mouth to another person's anus while being forced to eat left over feces? Tom six should seek some serious help. What person comes up with those kinds of ideas?
His idea for The Human Centipede came from a joke he once made to his friends about punishing a child molester they saw on T. V by stitching his mouth to the anus of an overweight truck driver.
V 1 Comment
148
Ben Affleck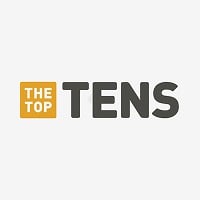 I think it's quite suspenseful.
Argo is one of the worst movies of all time.
He is of no doubt a bad example of acting and directing. Not to mention starring in the worst movie ever: Gilgi
Untalented as an acyor and director.
149
Tim Burton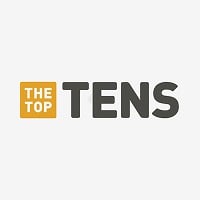 A solid B+! Burton has some light in his dark projects! I loved his Batman films, Sleepy Hollow and its effects, Sweeney Todd and its lyrics, Corpse Bride, and Charlie and the Chocolate Factory. However, I didn't like the dry project and hangover of Planet of the Apes, the poor 3D effects on Alice in Wonderland, the bad 'comedy' of Dark Shadows, and the pointless plot of Edward Scissorhands
You know it's bad when a director manages make his own unique style feel repetitive
I won't deny that his movies were pretty creative back in the day, but at this point his style is just repetitive and boring
His Batman films are overrated, and need I mention 'Alice in Wonderland', 'Planet of the Apes' and 'Dark Shadows'?
150
Quentin Tarantino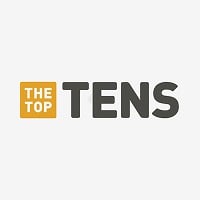 Quentin Jerome Tarantino is an American filmmaker and actor. His films are characterized by non-linear storylines, satirical subject matter, an aestheticization of violence, utilization of ensemble casts consisting of established and lesser-known performers, references to popular culture, soundtracks ...read more.
He is NOT a great director! He is a dishonorable man! He has such bad thoughts in his sick head. He is fond of the "n" word due to how many times he used it in Django Unchained, he has an aggressive nature and is cruel to interviewers, he is a violent and blood lover, his latest work the Hateful Eight made fun of God, and he has one of the ugliest faces I've ever seen on a human! No wonder he isn't married. I don't think he ever wants to marry anyone. He wouldn't make a good husband or father. Pulp Fiction isn't one of the greatest movies ever, it's the aspiration of idiocy! I doubt there's a place in Heaven for this profanity lover!
Normally I say than if a director is obsessed with violence are very disgusting but... Quentin Tarantino works very hard in his movies making interesting and very strong characters like Hans Landa or Jules Winnfield, and pulp fiction aren't so gross or gory to hate it, the only regular or bad Trantino's movies are Hostel, from dusk til' dawn and death proof, but seen inglorious bastards or pulp fiction with another perspective and talk me now
I'm utterly disgusted that someone put this guy on the list
Can't be hailed as a great as he hasn't made a serious film yet
V 4 Comments
PSearch List
Recommended Lists
Related Lists
Greatest Movie Couples Of All Time
All Time Best Movie Quotes

Top Ten Movie Villains of all Time

Greatest Movie Casts of All Time
List StatsUpdated 19 Aug 2017
1,000 votes
151 listings
5 years, 351 days old

Top Remixes (8)

1. Michael Bay
2. M. Night Shyamalan
3. Paul W.S. Anderson
egnomac

1. M. Night Shyamalan
2. Michael Bay
3. Uwe Boll
lolsy

1. Uwe Boll
2. Spike Lee
3. Mickey Liddell
RalphBob
View All 8
Posts
Error Reporting
See a factual error in these listings? Report it
here
.