Worst Movies of 2016
BKAllmighty
This list compiles the biggest balls of dung released in theatres over the many months of 2016. May The Academy have mercy on their screenplays.
The Top Ten
1
Norm of the North

I've been noticing more and more that 99% of the time the really horrible animated movies are the ones that come from those no-name animation studios
No character development, no commercial appeal, and no entertaining values. Yes, it is a kid's movie, but kids are smart enough to know how cheap and dull this movie is. - yaygiants16
I'm 10 years old, and even I felt super bored watching this movie! It was stupid and didn't make any sense. Oh, and did I mention it was BORING!
Do I even have to say anything? - galaco
V 38 Comments
2
Arrival

Ugh I did not like this movie, not one little bit. Also I can't help but notice the comments from people who didn't enjoy the movie getting responses along the lines of 'Oh I bet you liked *insert rubbish movie here* if you didn't like this'. That really is beyond daft people.
Why is this on the list and why on earth is it so high? Its an amazing movie what the hell.
OF COURSE the aliens landed in America, God forbid they land somewhere else. America saves the day/world as well because, you know, who else.
2nd worst?!?! Jesus there were so many worse movies last year than this! I saw this one with my dad some months ago and I actually liked it. It's not some dumb "dur alien let's fight pewpew" movie. It's a smart movie about how aliens can really interacts with humans other than trying to kill them off. Not a favorite but definitely not a bad movie! - Phillip873
V 17 Comments
3
Suicide Squad

Sometimes, critics are RIGHT believe it or not. People only watched it because all of the teenage girls wanted to hear twenty one pilots and the boys just stare at harley quinn's boobs. No plot, bad cast, and should be in the top ten at least.
, I even think that critics were way too generous with this. This movie is one of the worst I've seen in my life, the trailers are a 100 times better, everything, just everything in this movie is bad - Ale9991
Movie sucks so bad, no plot, characters are not developed, worst villain, worst joker,worst music, it is no necessary to listen to rotten tomatoes, it's necessary to have a brain and to have a good taste of movies
Arivval above this?
V 47 Comments
4
Ghostbusters

Just saw it, it's pretty awful. The entire time I was watching it I was like "is this supposed to be a legit ghostbusters movie or is this a ghostbusters spoof movie? " That's what it felt like, it felt like a spoof movie, like the writers of the scary movie franchise decided "hey, let's make our next spoof movie a ghostbusters movie" Even some of the scenes in this movie look like they're set up like a spoof movie, like when they get out of the car in their ghostbuster outfits, they accidentally say their big epic line at the same time, the epic buildup music stops and they're like "oh wait, were you gonna say it? " And then the mood gets ruined and they just walk in casually. And seriously? A ghost being set loose at a concert and someone taking a selfie with it? A cringeworthy race/gender joke? (Which by the way seemed like the only kind of jokes Leslie Jones made) And easily the worst part about this movie is Chris Hemsworth, his character annoyed the living hell outta me, at a ...more
Hollywood has officially run out of ideas at this point, where they have to take one of the most classic movies of the 80's and completely ruin it. I wouldn't have a problem with it if they just left the plot alone and at least tried to replicate the original graphics in a good way. Yet another disappointment. Here's the logic of this movie's producer: "I am going to disguise a public abomination as female empowerment, and if anyone doesn't agree with me, I will deem them sexist". Same logic as Hillary Clinton. Anyway, even the trailer is cringeworthy, the music is a poorly remixed version of the original Ghostbusters theme song. What in the world is this? The original theme song was already upbeat enough, they had to mess up that, too! Don't watch this movie, save your money. - yaygiants16
Seriously, can these movies just stop trying to pander to feminism already, what's next? An all female A-Team? An all female Star Wars? Not to mention the fact that the entire team is pretty much just a bunch of tired, washed up comedians that people are just sick of seeing at this point (I'm looking at you Melissa McCarthy) I didn't have a problem with the concept of rebooting ghostbusters but this just feels like it was made so the studio could be like "hey look at us, we changed to cast to women, aren't we such good people for giving this equality to women? "
ARE YOU KIDDING ME oh my god ghostbuster is my favourite movie of all time I think you guys hating on the females are sexist and should be ignored there was nothing really and about this movie, no racist jokes, nothing too inappropriate for kids and the cast were amazing actresses who would've known that this movie would have been the best ever, 5 stars from me - RoxyTheWolf845
V 26 Comments
5
Gods of Egypt

This totally offends the real gods of Egypt
The Gods look like American
This Is Number One Now, Lol - VideoGamefan5
Racist! I LIVE IN CAIRO!
V 2 Comments
6
Batman V Superman: Dawn of Justice

They could've done a way better job with the portrayal of Lex Luthor, and I wish Doomsday was NOT in this movie. I really wanted there to be a Superman Doomsday film in the future. - Mcgillacuddy
Probably 1 of the most rushed movies I've ever seen
This was probably the most predictable movie I ever watched. The only thing I liked were the effects but that ain't enough
Worst Lex Luthor ever!
V 43 Comments
7
The Angry Birds Movie

I know it's gonna suck, it's a game movie and it looks... AWFUL! It looks gross and immature, not what you want from a movie geared towards kids. - LarkwingFlight
While this movie isn't great, it is a lot better than other video game movies we've been given in the past (like Mortal Kombat: Annihilation and Alone in The Dark), I don't think the movie is all that bad. I'd give it a 6/10
A horrible movie filled with unlikable characters, a unoriginal story, and AWFUL and I mean AWFUL humor which is either disgusting humor or awful puns. (Examples: "Pluck my life." "Bird Control")
Very meh - VideoGamefan5
V 19 Comments
8
Ice Age: Collision Course

Won't the Ice Age series just die already?
Why couldn't the Ice Age franchise stay as a trilogy? If the franchise stayed as a trilogy, the Ice Age movies would be one of the greatest animated film trilogies ever. But instead, Blue Skies decides to milk the cow even more and come out with disasters like this and Continental Drift. Please end this franchise! It's gone on too long, we're sick of seeing the animals adjust to environmental change, Scrat chasing the nut, etc. It's just not funny anymore! It's old and exhausting!
At this point you can just feel how tired of itself this franchise is
It's so bad that I just went to another room watching it I'm so glad I didn't go see it in the movie theatre
V 12 Comments
9
The Divergent Series: Allegiant

Was a disappointment considering how good the books are and how good the first and second movies were
Saw it in theatres, fell asleep for 90% of the movie. - Devilking190
Hunger Games ripoff. - AlphaQ
10
Fifty Shades of Black

Never saw this but I'm not even gonna go down that road - RoxyTheWolf845
King Bach my man saved this. - AlphaQ
lol - TristGamer
The Contenders
11
Nine Lives

It's gonna suck I know it. Just look at the trailers. - Gamecubesarecool193
Jennifer Garner please stop starring in movies like this, you are a good actress but are not doing yourself any favours being in rubbish like this.
This movie is horrible. The CGI is ugly, the jokes aren't funny, and the plot is basically Shaggy Dog except with a cat. I hate cats as well.
It's a shame only I found this film, by any means, likeable. But I watched it so many times, I've learned to hate it. - redhawk766
V 5 Comments
12
The 5th Wave

I haven't seen the movie but the book was pretty good. Even if you've seen the movie, the book is worth reading. - TheAlbinoWolf
Looked promising from the opening but then it just turns into an hour of watching 2 bland as hell teenagers fawning over each other in the woods
I watched this movie at my friend's sleepover. I didn't see all of it, but it was pretty boring. - Powerfulgirl10
This acually look really good - GingersplashPlays
V 5 Comments
13
The Do-Over
Why Can't Adam Sandler Just Retire Already? - VideoGamefan5
14
La la Land

I'm sorry, but this is overrated. It really sucked hard. I'm not really sure what movie you all saw, but whatever it was, it seemed much more beautiful and original than this crap. 3/10 - DCfnaf
This movie flat out sucked, I just could not get into it. - egnomac
Most overrated musical ever. This is nipple torture. 3/10 - AlphaQ
This movie almost wins the Oscar. But thank goodness it would'nt happen like the way Frozen did.
I think the Oscar ceremonies 2016 for Best Movies is really similiar to Miss Universe 2016.
V 4 Comments
15
Alice Through the Looking Glass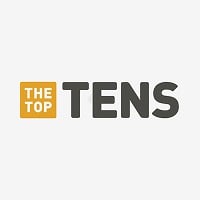 Very bad movie.
So bad it's on here twice.
Same with Nine Lives. It's likeable to me... - redhawk766
16
Max Steel

Max Steel and Power Rangers are the same but it feels like this one is all copy writing power rangers already.
Terrible As Hell - VideoGamefan5
17
Ride Along 2

How the hell is that little twerp Kevin Hart considered funny?
18
The Darkness

This Movie Was Atrocious - VideoGamefan5
My vote was going to go to suicide squad at first but now it's going to this, so we can get arrival and angy birds movie lower - VideoGamefan5
19
Exposed

20
Inferno

An incredibly dull movie that feels like something you'd find on a basic cable channel
PSearch List
Recommended Lists
Related Lists

Best Movies of 2016

Top 10 Predicted Best Movies of 2016

Top 10 Disney Movies of 2000-2016

Top Ten Most Unexpectedly Bad Movies of 2016
List StatsUpdated 19 Sep 2017
1,000 votes
108 listings
3 years, 4 days old

Top Remixes (19)

1. Norm of the North
2. Suicide Squad
3. Batman V Superman: Dawn of Justice
DCfnaf

1. Suicide Squad
2. Norm of the North
3. The Darkness
VideoGamefan5

1. Gods of Egypt
2. The Do-Over
3. The Divergent Series: Allegiant
idontknow
View All 19
Posts
Exposed Movie Review
idontknow
G-4rce Film Reviews: The Secret Life of Pets
Mcgillacuddy
DCfnaf Movie Reviews: La La Land
DCfnaf
DCfnaf Movie Reviews: The Angry Birds Movie (2016)
DCfnaf
DCfnaf Movie Reviews: Alice in Wonderland: Through the Looking Glass
DCfnaf
Error Reporting
See a factual error in these listings? Report it
here
.