Worst Movies of 2016
BKAllmighty
The Contenders: Page 3
41
The Legend of Tarzan

42
Yoga Hosers

What happened to Kevin Smith? Oh my god.
43
Sing
This movie is awful and overrated the characters were just animals for no reason you could change every character in the movie to a human and it would still be the same bland generic movie honestly Illumination has only 3 good movies and this one might be their worst one yeah might actually be worse than minions which that is hard to beat in terms of awful and this movie comes close - christangrant
Overrated! I saw the trailer too many times at the movie theater, seriously, so much, that when I saw the movie, it wasn't that great as it was I hoping
It Looks Retarded, Some Stupid Toilet Humor Crap, Overrated As well - VideoGamefan5
A rushed more unoriginal Zootopia. - TheAwesomeBrosVotes
V 8 Comments
44
The Purge: Election Year

This is easily the worst of the franchise, first of all, it repeated a lot of the mistakes that the first movie had, the second purge was good mainly do to the fact that it knew what it was, a simple action movie, whereas the first movie and this movie are trying WAY too hard to show the psychopathic natures of people on purge night by just beating you over head with scenes of them dancing around, laughing, doing normally innocent actions while they're killing people, or when the first movie came out and they had "Oh Beautiful" playing in the trailer, and in the middle of the movie they showed 1 of the killers happily skipping down the hallway while they were looking for the people they were trying to kill, the filmmakers think that it's symbolic and scary, but in reality it's just really pretentious, also this is some of the worst acting I've ever seen in my entire life, there's this girl who becomes a main antagonist later in the movie, and when she comes back she's trying ...more
45 Diablo
46
Passengers

This movie was good for the first half when it was just Chris Pratt by himself, once Jennifer Lawrence entered into the movie it just went downhill, with the way it played out, it feels like the movie was completely finished and then someone decided to shoehorn Jennifer Lawrence into the movie and just lazily wrote around the script they already had just to fit her in, and it's really noticeable, the first half was decent, had good pacing, a strong moral dilemma that he's going through about being lonely and deciding whether or not he should wake up Jennifer Lawrence, and even a funny relationship between Chris Pratt and this robotic bartender, but once he woke up Jennifer Lawrence the movie becomes so choppy, cluttered and just an all around mess, if he just spent the movie talking to Jennifer Lawrence while she was asleep in the pod, that would have been fine, in fact, it would have made the climax better too, because he has someone he want to protect, and if they didn't kill ...more
The ship has the dumbest operating system ever, its like, you go into hypersleep, and if ANYTHING goes wrong, the pod wakes you up and it's impossible to go back to sleep, who the hell designed it that way, its like "if nothing bad happens then you'll be fine, but if a problem does occur, you're screwed"
Why isn't this in the top 10? - VideoGamefan5
This needs to be set on fire. This is Chros Pratt's WORST film by far. It was so disappointing. The ending is basically like pouring Clorox onto your head and watching your skin melt. This film is torturous so AVOID THIS WASTE OF TIME. 0/10

P.S. I gave 2 movies of the year a 0/10. One being this and the other being Norm of the North. - AlphaQ
V 2 Comments
47
Alice in Wonderland: Through the Looking Glass
You know its gonna suck and disappointing since the first movie got mixed reviews...
And I thought Disney was planning to retaliate from their dark days after releasing Jungle Book and Zootopia. - Mcgillacuddy
48 Ouija 2
49
The Huntsman: Winter's War
I have the same exact thoughts about these 2 films: They take a great, super creative, charming story, and turn it into a dull, gray, boring, slog-fest, making an adult version of Snow White sounds cool but these films are just cheap, stupid, action flicks. Jessica Chastaine, Charlize Therone, and Emily Blunt were completely wasted and got turned into generic, cookie-cutter villains. And the fights with the evil queens looked like something out of a video game. This is probably 1 of the most unnecessary sequels I've ever seen
50
Cabin Fever

51
The Disappointments Room

52
Finding Dory
This movie was actually not that bad as I thought. - Catacorn
This movie looks amazing. - Powerfulgirl10
Never thought I wanted a sequel to finding nemo. But after seeing it, I stand corrected.
Oh yes!, I Fixed this list!, Zootopia went from 25 and finding dory went to 56, so I deleted my remix, and re uploaded it, so the list is fixed again by vgfan5! - VideoGamefan5
V 5 Comments
53
God's Not Dead 2

Movies like this really show that Christians really need to understand more about atheism, because in reality they're normal humans just like you, they can be nice and they can be mean, just like any other person, but no, these movies choose to portray atheists as stereotypical 1 dimensional a-holes (because according to Christians, if you're not one, you're "EVIL") and the entire movie is telling the story of "the mighty Christians on a quest to defeat the "evil" atheists" and every atheist in this movie is portrayed like a cartoonishly over the top jerk
I was forced to watch this big piece of trash, being I go to a Christian school. The plot is stupid and racist (religiouswise), and they totally made a mountain out of a molehill. All they did was talk about Jesus for a minute and now their put on trial. What? That plot makes no sense. While I may not agree with atheists, I still respect their opinion, but come on guys, what kind of atheist would watch something called "God's Not Dead 2"? I'll vote for this until it's number 1. How is this only 64 and Norm of the North is number 1? This movie makes Norm of the North look like Zootopia. It's that awful. Stay away from it at all costs.
Should be number 1 - Frouze
They stop a kid from dying by just PRAYING!...need I say more?
V 1 Comment
54
Trolls

This was actually a good movie
I think VGF5 put this here because of his hatred for arena grande. Its actually a great movie. - Trollsfan536
55 400 Days
56
Mother's Day

57
Free State of Jones

58
Mike and Dave Need Wedding Dates

59
Power Rangers
This was a movie?
That's 2017. - LarkwingFlight
60
Moana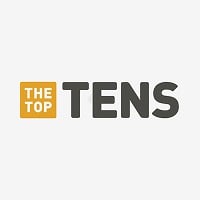 Although I haven't seen Moana, I already know it's rubbish and so overrated. Frozen is a thousand times better. - WinchesterGirl26
Who ever put this on the list is a diehard frozen fan.
Stop hating on things because they are new!
This is the incoming frozen
V 1 Comment
PSearch List
Recommended Lists
Related Lists

Best Movies of 2016

Top 10 Predicted Best Movies of 2016

Top 10 Disney Movies of 2000-2016

Top Ten Most Unexpectedly Bad Movies of 2016
List StatsUpdated 26 May 2017
800 votes
107 listings
2 years, 253 days old

Top Remixes (17)

1. Norm of the North
2. Suicide Squad
3. Batman V Superman: Dawn of Justice
DCfnaf

1. Suicide Squad
2. Norm of the North
3. The Darkness
VideoGamefan5

1. Gods of Egypt
2. The Do-Over
3. The Divergent Series: Allegiant
idontknow
View All 17
Posts
Exposed Movie Review
idontknow
G-4rce Film Reviews: The Secret Life of Pets
Mcgillacuddy
DCfnaf Movie Reviews: La La Land
DCfnaf
DCfnaf Movie Reviews: The Angry Birds Movie (2016)
DCfnaf
DCfnaf Movie Reviews: Alice in Wonderland: Through the Looking Glass
DCfnaf
Error Reporting
See a factual error in these listings? Report it
here
.