Worst MSNBC Journalists
The Top Ten
1
Rachel Maddow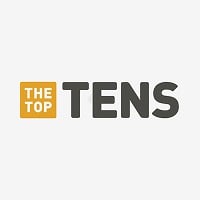 Rachel Anne Maddow is an American television host and political commentator. A liberal, Maddow hosts The Rachel Maddow Show, a nightly television show on MSNBC, and serves as the cable network's special event co-anchor alongside Brian Williams.
Spent 3 years chasing Russian conspiracy theory. Journalists? Lol
Absolutely one of the best journalist!
I probably learn more from this woman that any other source. She is extremely careful to get the facts right and then presents them in a way that paints very detailed picture. She is my favorite journalist. I love her intellect,her point of view, her humor and her passion and compassion for things that really matter. I just love her humanity. She's the type of person I would love to have as a friend and indeed has become a important member of my home.
Rachel Maddow is a studious journalist and can bring out fine details to support whatever topic she is discussing for the segment. She seems to be pretty accurate with her reporting. I watch her show a lot.
2
Chris Matthews
He brings experience to the table. Honestly I had a hard time warming up to him because he tends to talk over people... until some one was speaking and taking forever to get to the point then I got it lol. Now that I get it I love the heck out of him... He's an encyclopedia, thanks Jimney, of information and I love his personal references which bring light to what is happening today. And please indulge me as I add he's easy on the eye too wink, wink. Nudge, nudge.
Mr Matthews is an entertainer not a journalist.
Biased, ignorant, spills his opinions
'
3
Lawrence O'Donnell
I enjoy him more than anyone else. He is calm, knowledgeable, and intelligent. He presents the news in the most professional way. I think he deserves the "last word" title for his show!
Do not get to seeing him that much. Tend to exaggerated a bit on his commentaries.
Very professional, will not let the people be lied to, and can back up what he said, excellent example of what a journalist should be about.
I love to watch Lawrence O'Donnell. He is very smart and usually get it right when discussing the topics of the day.
4
Al Sharpton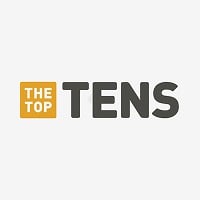 Alfred Charles Sharpton Jr. is an American civil rights activist, Baptist minister, television/radio talk show host and a former White House adviser for President Barack Obama.
This racist has know business on any network. As much as I enjoy Morning Joe, I will not watch MSNBC as long as they support a raciest.
The Reverend is just a nice guy with a little bit of an ego. But... A journalist?
I love Reverend Al Sharpton. He is one of my favorite fo MSNBC.
5
Andrea Mitchell
Andrea Mitchell is boring, she seem a little unsure of herself. When watching her you can tell she knows more than she is sharing or discussing.
Andrea is a good journalist but not a very independent thinker. She may want to retire soon!
6
Ed Schultz
Mr Schultz is just an activist, obsess with unions and the progressive movement. He is not a journalist.
7
Joe Scarborough
Mr Scarborough is always all over the place on his commentaries. He is the lost journalist.
8
Mika Brzezinski
Mika is a pushover. She does not stand up to Joe, when she has more to say she usually does not say anything. She seems to weak to discuss topics or make a point one way or the other.
She has no clue on what's going on in the world. She reads the newspaper clippings and tells Joe when to go to commercial really well. That's it.
My good God! Poor Mika, a journalist she is not! A nice lady that tries hard, yes, yes!
9
Martin Bashir
What ever happen to him? I kind of like his style.
10
Chris Hayes
Chris Hayes is a good journalist but overly anxious, too excitable. Please, slow down a bit!
Chris Hayes is a very good journalist! Love his show, he covers everything very well.
The Contenders
11
Alex Wagner
Smart girl but not a seasoned journalist yet. Some potential.
12
Thomas Roberts
Thomas Roberts is a good journalist. He will be a great one at the rate he is currently going at. I like him a lot.
A very nice, good looking guy but not quite a journalist yet!
BAdd New Item