Top Ten Worst Music Artists
biddiebob99
The Contenders: Page 2
21
Katy Perry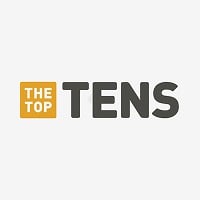 Katheryn Elizabeth Hudson (Katy Perry) was born on October 25, 1984 in Santa Barbara, California. Katy Perry is a singer, songwriter, actress and an ambassador on one of the most popular companies of now, UNICEF. ...read more.
She is an abomination to this corrupted art form and those of you who think that what she gives birth to is called music should go and buy a car, and drive yourself off a mountain. Katy Perry has made millions from her auto tuned crap and still continues to dredge the wallets of millions of young kids and teens with her polluted. seriously. I have a very open mind when it comes to music, but Katy Perry doesn't just make me want to puke, she makes me want to tear my own stomach out through my throat. Enough said
I was going to vote Justin Bieber since I absolutely hate everything about him, but I had to give it to Katy Perry instead because at least Justin Bieber can sing.
She really can't sing. - mehzcookie
Pop sellout trash - weatherman419
V 20 Comments
22
Ke$ha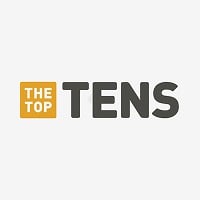 Kesha (formerly known as Ke$ha) was born in Los Angeles, United States. She is best known for her hits like Timber, Tik Tok, and We R Who We R. Kesha is an animal rights activist and she works for H.S.I. (Humane Society International). Kesha also stands up for L.G.B.T. rights in America
She doesn't even sing! She just yells in a drunk, raspy, auto tuned voice about being drunk and partying. Seriously? ANYONE CAN DO THAT! - isabellapineiro
Ke$ha is just awful, unlike Lady Gaga and Justin Bieber she actually can't sing, I don't like Justin Bieber's music, but he's a good singer even without the Autotune and so is gaga, but Ke$ha sounds like a girl standing in front of the mirror singing into a hairbrush without Autotune - D2Demon
Terrible, butt-ugly, and just makes me wanna strangle myself every time I hear her.

This just in: The CIA has been using Ke$ha's songs to torture prisoners of war.
Not a fan. Shes not that bad, but after a wild the faux-trashiness gets kind of old. I feel bad for her, having such a terrible producer. I hope that she'll grow out of this phase, because she seems decent enough to make a few hits.
V 40 Comments
23
Jacob Sartorius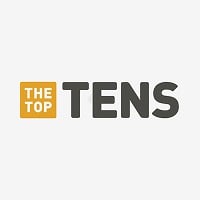 Jacob Sartorius was born in Oklahoma . Jacob is a singer known for his top 90 hit Sweatshirt, which amassed over a million YouTube dislikes in less than a year, and other singles ABC remix and musical .ly clips. Jacob Sarorius has a YouTube, Twitter, Instagram, and other Social Media.
This boy has got to be the worst male singer ever. He sucks so bad, that do you even call him a singer? He has to use autotune, it just makes him sound like a malfunctioning robot, when he "sings." He has got to be the worst male singer I have ever heard. At least with all the other bad singers on the list, you can call them SINGERS. Even Justin bieber may be bad, but he can at least be classified as a singer. Jacob sartorius? What the crap is he? WHAT IS HE? He can't even be considered a singer. He's lower than the Worst! What is he? Damn, I hope he never comes back. I hope he never tries to come back. And I also hope all these horrible new breakout artists like the Chainsmokers and Johnny Orlando also go away. I hope they end up like Rebecca Black who went away and never came back.
I was listening to Sweatshirt from my room, and my mom yelled across the kitchen "shut up Tommy your singing is giving me a headache" until I told her I was watching a Music Video.
He sounds like an 11 year old (no offense 11 year olds, I bet you can make better music) on steroids. Sweatshirt (the song) was complete GARBAGE! - TailchaserFan10
Saggytaurus is still here...I guess.
And it sucks! - AlphaQ
V 7 Comments
24
Britney Spears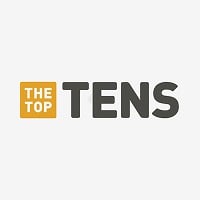 Britney Jean Spears is an American singer and actress. Born in McComb, Mississippi, and raised in Kentwood, Louisiana. She performed acting roles in stage productions and television shows like "The Mickey Mouse Club" as a child before signing with Jive Records in 1997 and going on to become a pop superstar ...read more.
She's the one who STARTED this whole autotuned music thing! Thanks Britney! NOT!
Her songs are mediocre but non-worth listening while her voice is the worst ever. Now she sings like a machine, so unnatural, so soulless, so mechanical, so fake... - Fan_of_Good_Music
"Toxic" is so atrocious. So are most of her other songs. Plus she started autotune.
Everything sucks about her. She is nasal and her lyrics are too immature and bitchy. - AlphaQ
V 13 Comments
25
Kanye West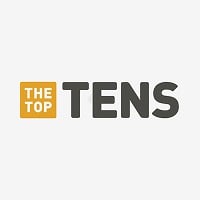 Kanye Omari West is an American rapper, songwriter, and fashion designer. He was born on June 8, 1977 in Atlanta, Georgia. After West's parents divorced, him and his single mother moved to Chicago, Illinois. At the age of 10, West temporarily moved to Nanjing, China, because his mother was teaching ...read more.
I don't know why Rolling Stone is praising Kanye for his latest release. Then again, Rolling Stone is giving praise to alot of "artists" that can't sing, play an instrument, dance, or even perform live. This summer I'll be sure to spend my hard earned cash on a ticket only to watch someone lipsync to the album I already own. Oh wait, I wouldn't ever buy an album by one of these so called "artists". In fact I wouldn't download any of it either. - michaelhughes
I may not like Kanye but I do respect him for trying to stay original and innovative. I just wish he wasn't so egotistical all the time. He seriously needs to stop. He's like 37 years old.
I may respect him if he wasn't so full of himself. Hey Kanye, news flash for ya. If you stop being so egotistical all the time, then maybe people would appreciate you more.
The worst at making songs that mean anything.
V 28 Comments
26
Iggy Azalea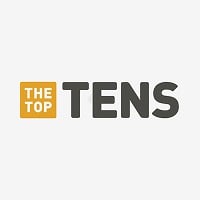 Amethyst Amelia Kelly, known professionally as Iggy Azalea, is an Australian rapper, singer, songwriter, and model.
Everything about her is just irritating and superficial. AND I JUST CANNOT STAND HER VOICE.
She can't even rap. Listen to "Fancy". Not one lyric rhymes, and she's just some ghetto thug who only got famous because of that song with Arianna Grande. She wasn't popular before "Problem" and "Fancy". She doesn't have one popular song without someone featured in it. She makes Nikki Minaj look like a goddess.
She won over Eminem in the category "Best Hip Hop Artist"? Please tell me this is a joke.
Black Widow was literally the only okay song she made. Heck, it was the ONLY song she made. The rest are simply sounds that surprisingly wandered over to popularity! - ojoy
V 10 Comments
27
Avril Lavigne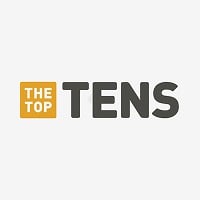 Weird Al also doesn't suck. Unlike this abomination that people call Avril Lavigne, Weird Al can actually play music. I am willing to bet you a million dollars that Avril Lavigne can't actually play the guitar. It still surprises me that He managed to make her song half decent, as the original still makes me cringe at its low quality.
Avril Lavigne is a great musician, but she is slowly turning to mainstream pop. Deal with it, Her Hello Kitty song isn't rock to me
Whoa, whoa! Why did you put Avril on this list? She's awesome. You just hate her because her songs have a lot of swearing in them. Lots of people cuss and swear! You probably have no idea why you hate Avril. Why compare Weird Al with Avril? Are you trolling or something because you hating Avril makes you look like a judgmental freak. Just because Avril looks like a punk rocker doesn't mean that she's bad. Judging people by what they look is pathetic reasoning and only proves that you're not smart.
No, Avril lavange is not a good artist. You people act like she's the greatest rock and roll artist in the world, even though she sings pop. I don't care if it turns out she was the lead singer for linkin park this whole time, I don't care if she made the best song in the world, nothing can make up for the sins she committed by releasing "hello kitty"
So because she released one bad song...that means she's the worst thing ever? - DCfnaf
V 9 Comments
28
Rick Ross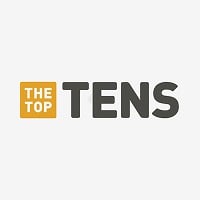 William Leonard Roberts II, better known by his stage name Rick Ross, is an American rapper and entrepreneur .
Will just be the opening act and janitorial service for Deadmau5 on the upcoming world tour, but even that may be too good for this horrible
Hopes he eats a explosive meal
This guy is a schizophrenic psycho and needs to be locked up.
This fat sack is a crap. Rap is a crap
V 2 Comments
29
Kidz Bop
Please tell me that Kidz Bop is a sick joke. Seriously, no offense to young twelve year olds, but to those who record this crap, tie a block of concrete to your legs, and jump off a boat into the sea. for those spoilt bastardised rich kids who are forcing their parents to take out a second mortgage to go on this stupid thing: grow up, go to school, and learn to read, write, and that not everyone has a rip of the bong every ten minutes.
Why the hell do people think having kids with no singing talent cover terrible music is going to make hits? It just makes me hate the song even more and the kid who sang it. I remember hearing this , and I wanted to push whoever thought of this garbage off a cliff. Honestly I'm not a fan of mainstream pop, but whoever thought of this does not deserve to possess money. I can't believe that spoiled brats will get their parents to get them into this. Don't get me started on the name of this, who the hell thought kidz bop was good? It makes me cringe. In the least offensive way possible to those younger generations who like this crap, Don't look up to anyone that goes into this. If you do, your going to end up on the streets digging through trashcans. I'm pretty sure I can even write a novel about how much I hate kidz bop.
Horrible! Horrible! Horrible! Very few of the kids have actual talent, and they replace them every few years. I see why they exist, and the first group was actually pretty good, but now it's all gone down hill
How is kids bop #23

This needs to be #1
V 22 Comments
30
Tyler the Creator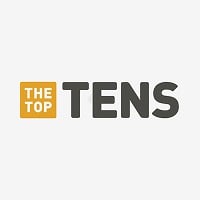 Tyler Gregory Okonma (born March 6, 1991), better known by his stage name Tyler, The Creator, is an American rapper, record producer, and music video director.
Whoa, he's great. His freestyles are excellent.
The only thing bad about him is that album where a gnome is wearing a dress or whatever than album is called. Other than that, he's great. - AlphaQ
31
Kodak Black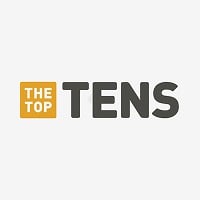 First Day Out, Tunnel Vision and every one of his "songs" ehich shouldn't even be considered rap. All he does is whine. - AlphaQ
32
Pitbull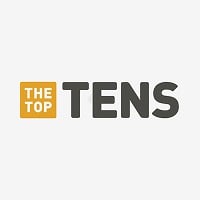 All he does is sample music, no originality. We shouldn't allow people like him on the radio to begin with.
He is the biggest disgrace to music
He can't sing, he takes credit for songs he barely sings in, and he is a creator of deafening music.
Want a Pitbull song? Then make one yourself. It's easy:
1. At the beginning, screech your self-entitled "Mr. Worldwide" even though you're not really that worldwide, and even if you are, make sure it annoys those who listen as much as possible.
2. Have someone else sing the most important parts for you... and admit to yourself, they're the most pleasing part.
3. Mumble Spanish words. List at least 5 or 6 cities from all around the world. If you know any woman, ask her to have sex with you in the most insulting way possible. It always goes best if you have a terrible accent.
4. Use broken English in some lines. It's bound to brainwash the receivers.
5. Yell "dale! " every time you end your part, or better, sentence.
6. Make sure you keep the same rhythm of rapping at every song. It's okay to twist it a little, but make sure it stays at least in the tiniest way similar.
7. Don't forget to open your parts with a looping and highly irritating "wo! "
8. Your music ...more - redhawk766
Such an underrated and tear dropping remark! This comment deserves more recognition. - Hellohi
V 17 Comments
33
Carly Rae Jepsen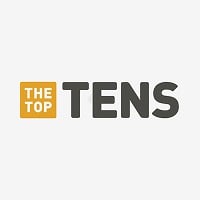 Carly Rae Jepsen is a Canadian singer and songwriter from Mission, British Columbia, and later based in Vancouver.
Call Me Maybe. That's like the only thing she's know for. Just saying.
"Before you came into my life, I missed you so bad" That doesn't even make sense. How can you miss someone before you meet them?
She has zero talent.
Hand her the award for the most imaginative lyrics EVER. I really really really really really like you is just pure lyrical genius. Forget such great songs as the sound of silence, let it be, imagine; I really like you has the best lyrics of all time
V 3 Comments
34
Future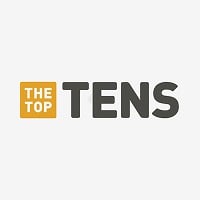 Half the time I don't understand what this guy is saying. The other half I WISH I didn't understand what this guy was saying.
Auto tune taken to the next level. HIS voice is simply trash
Future of bad music... - Moorefamval
Why does my brother like him? - Lucretia
35
Drake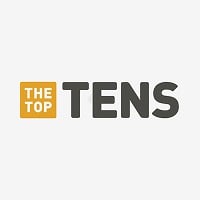 Aubrey Drake Graham, known professionally as Drake, is a Canadian rapper, singer, songwriter, record producer and actor, born and raised in Toronto, Ontario.
Drake is pants on head retarded. Seriously. The guy is grunting about the same stuff every song. And what the hell is that disgusting noise spewing forth from your pie hole? Are you trying to sing? Because to me, it sounds more like a Death Growl. If you are trying to Death Growl, then give up making stupid rap "songs", and make your own death metal band, so that I can abuse you there. That, or kill yourself with an 8 ball of cocaine, assuming you haven't already become resistant to O. Ding on drugs already.
This dude is a poser though all he does is complain and said that he grow up with a tuff life. Drake you are a Jew from Canada who have a middle class life, and you was on a teen show called Degrassi and you was making such a good amount of money too. Also your own mother have such a decent job taking care of financial problems and you also. Unlike rappers like Eminem, Biggie, Too Short, 50 Cent etc. You are a fake.
Too bad this retard hasn't came to the fact that he was at one point, doing well in his music career. (You know, when he used to be able to sing and produced quite decent work.) It's a shame that he couldn't maintain that, I'm also astonished that he's so low on this list. - ojoy
Overrated and puts nothing into his muisc - Lucretia
V 11 Comments
36
IceJJFish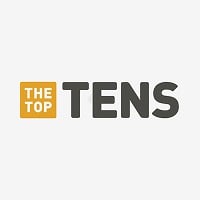 He is my least favorite artist. - RalphBob
Why does he only record when he has bronchitis and laryngitis?
He's a professionally bad singer, you dumbasses.
What is this piece of whining? It nearly tore.my ears off! - AlphaQ
37
Jason Derulo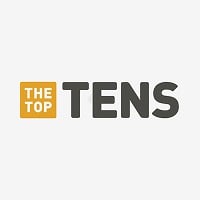 Jason Joel Desrouleaux, better known by his stage name Jason Derulo (an alternate spelling of his surname), is an American singer, songwriter, and dancer. He is best known for his singles such as "Wiggle", "Talk Dirty", "Trumpets", "Want To Want Me", "In My Head", and "Whatcha Say", all of which have ...read more.
Ya know, even the majority of bad artists have had a good song.
Pitbull and Chris Brown had "International Love", but all their other songs are terrible.
The Weeknd had "Can't Feel My Face", but all his other songs are terrible.
Even Nicki Minaj had "Super Bass", but all of her other songs are worthless.
Meanwhile Jason DeRulo has produced NO good songs EVER. He can't hit a single good note (good examples: all), always yelps for some reason (good example: In My Head), has a terrible guest (good examples: Wiggle and Talk Dirty), occasionally even screams (good examples: Want To Want Me and Trumpets) and he takes topics already out of his depth too far (good examples: Wiggle, In My Head, Trumpets, Whatcha Say, Don't Wanna Go Home).


Why this guy's popular, I have no idea. A lot of his fans don't even know what he looks like or who he is with how little personality he has. - WonkeyDude98
So, let's see DeRulo's mainstream track record over the past three years:

The Other Side: Mediocre. Yeah it doesn't outright offend you like the following songs, but it is the absence of good.

Trumpets: Say what you want about Talk Dirty or Wiggle, but at least they were disgusting on purpose. This was inadvertently a cringeworthy track that shouldn't have been released.

Talk Dirty: Well if you took out DeRulo's lyrics, voice, personality, attitude, ego, 2 Chainz feature, and racism, this isn't bad. The beats are actually pretty sick.

Wiggle:...

Want To Want Me: Another The Other Side. - WonkeyDude98
The worst music ever. When I first heard the song "the other side", I thought it was a girl singing. I mean, I'm not trying to hate or anything, but, he would be the last person on earth I would make a song with.
Just Pure Crap
V 7 Comments
38
Swiss Barbie Bone
Surprised this isn't here yet. Anything by this disgrace is the most atrocious thing I've ever heard. Her microphone is muted to death, the album covers look funny, and the beats are crappy. - Hotheart123
Who? - ojoy
39
Beyonce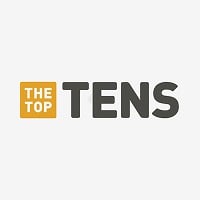 Beyoncé Giselle Knowles-Carter, is an American singer and actress, who started out in the popular pop/r&b girl group Destiny's Child. They had multiple top 5 hits such as "No, No, No", "Say My Name", "Bills, Bills, Bills", "Survivor", "Independent Women", "Bootylicious", and "Jumpin', Jumpin" from ...read more.
My family always listens to Beyonce, so you can pretty much say I grew up with it. I never disliked her or her music, but I never really to much cared for her music or her. I mean, I'm not trying to offend any of you Beyonce fans because we all have our different opinions. But I have to admit, over the last few years, her and her music have been going kinda down hill. I mean, like a long time ago her lyrics in her songs had points and some pretty good messages, but now days, she's switched from " Inspiring to dancing and singing while drunk in love ". No disrespect Queen B fans and Beyonce herself, but most of her fans are beginning to fade away to new music artist that are today's generation, and Beyonce herself is beginning to slowly move down, and slightly to the left.
Most new music today is garbage. Beyonce is just one of many no talent "artists" who pump out crap like "bow down" Ever listen to this tune? I know artists have big egos but this tune is the worst piece of self absorbed trash ever recorded.
Bland and boring. She's a manufactured artist with no sincerity whatsoever. She was made for people who don't like to think when they listen to music.
Beyoncé is illuminati!
V 6 Comments
40
Will.i.am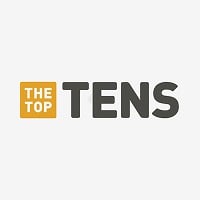 will.i.am is an American singer, songwriter, rapper, and actor known for being the lead vocalist in The Black Eyed Peas. He was born in Los Angeles, California. He has released several solo albums such as "Songs About Girls" and "Will Power" .
He Sounds Like A Lion Crossed A Mouse And Whatever Came Out Tried To Sing While Using Autotune - 12cc
He is one of the most commercial artist
Curtis McLellan
Justin Bieber is the by far best part of #thatPOWER. That's still not even close to how bad will.i.am can get. - NiktheWiz
PSearch List
Recommended Lists
Related Lists

Music Artists You'd Like to Perform at the 2012 London Olympics Opening Ceremonies

Greatest Music Artists of All Time
Asian Music Artists You Want to Perform In Your Country
Music Artists With the Best Dance Songs
List Stats
3,000 votes
371 listings
7 years, 54 days old

Top Remixes (72)

1. Miley Cyrus
2. Nicki Minaj
3. Blood On the Dance Floor
Selenator78

1. Tyler the Creator
2. Blood On the Dance Floor
3. Tyga
Matrixabsol07

1. Avril Lavigne
2. One Direction
3. Justin Bieber
okcnaline
View All 72
Posts
Error Reporting
See a factual error in these listings? Report it
here
.