Top Ten Worst Music Artists
biddiebob99
The Contenders: Page 3
41
Rihanna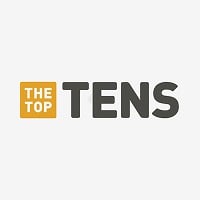 Robyn Rihanna Fenty is a Barbadian pop singer . Born in Saint Michael and raised in Bridgetown, she first entered the music industry by recording demo tapes under the direction of record producer Evan Rogers in 2003. She ultimately signed a recording contract with Def Jam Recordings after auditioning ...read more.
I do not understand why this poser consider herself rock or R&B, if you want good R&B listen to either Ray Charles, Stevie Wonder, Michael Jackson, Prince or Lionel Richie
I stopped reading at poser, she is the most real singer, she always says the truth and her songs are really varied. - DaisyandRosalina
The fact that rihanna considered her music to be "rock", or "R&B" is funny up until the point that you actually hear her psychological warfare that retards and idiots call "music". I don't know if she is for real, or in it for the money, but making every single autotuned, demented word you spew from your rotten mouth sound like an overdone orgasm is not singing. to her credit though, she is one of the few abominations of humanity that play this sort of "music" that can "sing" roughly in time to the repetitive, three note crap that is known as an ostinato. Oh wait. I'm sorry, you don't know what an ostinato is? Well guess what, skank? A large percentage of the population who can see through your crap do. I am a professional recording producer, and I have heard some truly great musical talent. if you had payed me a trillion dollars to help you record a song, I will disembowel you with a machete.
That what she's doing is not rock even not music. Anyone who says that's rock has never heard that kind of music. Shes a shame for music. Even a drunk horse would sing better.
She deserves to be in the top 15, not 88 - VideoGamefan5
V 16 Comments
42
Mike Will Made It
If you think Nicki Minaj, Lil Wayne and Mathematics are bad. His music is just talentless. - AlphaQ
Mike Will SUCKS - VideoGamefan5
43
Missio
Too low on the list. They lack talent. - DCfnaf
44
Big Time Rush
They ripped off Song 2 by Blur and have no talent.
I thought the boys they chose for this band were so off. what I mean is I thought they weren't right for a boy band. and I really lost it when their movie soundtrack covered all six songs of the Beatles.
The show was stupid too
I mean come on, who put BTR on here, they are amazing, my favorite boy band still
V 3 Comments
45
My Chemical Romance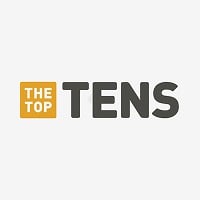 My Chemical Romance was an American rock band from Jersey City, New Jersey, active from 2001 to 2013. For much of their career, the band consisted of lead vocalist Gerard Way, guitarists Ray Toro and Frank Iero, bassist Mikey Way, and drummer Bob Bryar.
What are they doing on this list? They are amazing. Save this list for the ones who actually deserve it.
All he said was they were amazing. He wasn't going over the top like saying that My Chemical Romance are the gods of rock.
Their really good better then all these other artists
They are actually pretty good, why are they on the list?
Good lord, they're obnoxious and so irritating! Screw these idiots. - AlphaQ
V 6 Comments
46
Fifth Harmony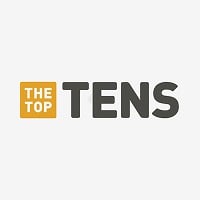 Fifth Harmony is an American girl group based in Miami, composed of Ally Brooke, Normani Kordei, Dinah Jane, Lauren Jauregui, and previously, Camila Cabello until her departure from the group on December 18, 2016. The group signed a joint record deal with Simon Cowell's label Syco Records and L.A.
A bunch of talent-less unattractive twits if it wasn't for x factor, their so called good looks,rabid idiotic moron 6-15 yr old fans who think they are musically amazing,their ass mediocre Disney leftover garbage that is called music and their embarrassing ridiculous repetitive lyrics they would never be famous they'll be irrelevant in 2-4yrs anyways by the way that banana loving chick camila is unbearably annoying with her stuck up immature bratty attitude in fact their subpar music makes me want to cut off my ears and eat them for thanksgiving they are part of the reason why today's music industry is ruined beyond repair and why modern society is screwed anybody with a full functioning brain would quickly realize what they're producing isn't labeled music and its typical mainstream trash I would rather listen to music from 1970-2003 then to force myself to listen to their bull they call music
How is Fifth Harmony below Slayer? If anything, Fifth Harmony just got together because of the media giants, while Slayer got together because of the bond between bandmates. Next, Fifth Harmony would become irrelevant in 2-4 years, while Slayer can pop up (Reign In Blood, God Hates Us All) and function with only two remaining members (Jeff died, Dave left) of the original lineup (Tom, Kerry).
They to be sexy it just make them look like prostitutes.
Why are Fifth Harmony on here?
GET THEM OFF THIS LIST!
They're AMAZING!
They're better than half of what's out there as they're feminist!
V 5 Comments
47
50 Cent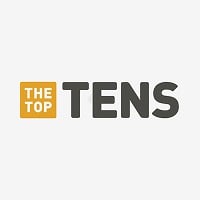 Curtis James Jackson III, better known by his stage name 50 Cent, is an American rapper, actor, entrepreneur, investor, record, film, and television producer.
He's not bad. I like his music. If Eminem got addicted to each of 50's songs he listened to, that proves that he should be one of the best artists of all time.
He's the best rapper currently next to em everyone else is just terrible.
Lyrics Are stupid and pointless, all he's doing is talking about how "gangsta" he thinks he is. These stupid kids that think he's "good" need to listen to metal.
Was good when Sha money and Dr. Dre made his beats. When let of the leash and all his best ryhmes and hooks he worked years on were used up in his first albums we are left with nothing but pop culture candyman music with bad beats
48
PSY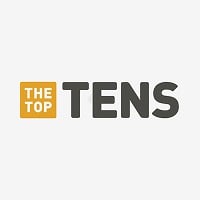 Park Jae-sang, better known by his stage name Psy, stylized PSY, is a South Korean singer, songwriter, record producer and rapper.
My opinion of PSY has gotten worse and worse the more songs I listen to from him. Gangnam Style made me iffy about him, then Gentleman came out and I felt a sense of PSY not trying as hard, then he went all-out American with Hangover, even brining Snoop Dogg along, and after that I was convinced he was one of the worst artists of all time. - WonkeyDude98
This guy is so untalented he made one hit and no one even knows the lyrics
His music is obnoxious and vacuous, and the fact that you can't walk down the street without hearing it blaring out of some shop is extremely irritating.
He's not that tanlented as a musicain, but his music videos are some of the most insanely entertaining ones out there - RecklessGreed
V 6 Comments
49
Insane Clown Posse (ICP)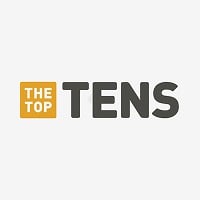 Insane Clown Posse is an American hip hop, horrorcore and rap rock duo consisting of rappers Violent J and Shaggy 2 Dope, that was formed in 1989 in Detroit. ...read more.
One thing about these jokers they suck a 8 year old can make better lyrics
It takes true talent to be worthless, these guys have that talent... All I can say
I get they rap. But seriously they like to mug! - JDagger500
Complete garbage. - CostcoHotDogs
V 7 Comments
50
Cody Simpson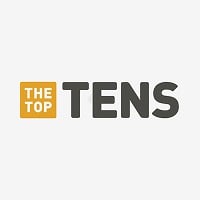 Cody Robert Simpson is an Australian singer, songwriter, musician, dancer and actor from Gold Coast, Queensland, who was previously signed to US record label Atlantic Records.
The dude can't sing. My god I hate him.
V 2 Comments
51
2 Chainz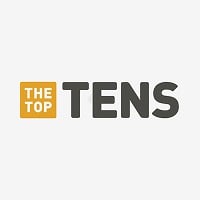 Tauheed Epps, als o known as 2 Chainz, is an American rapper. He is more popular when contributing guest verses to people like Kanye West, B .o. B, and Lil Wayne . His latest album, ColleGrove, came out earlier this year .
The worst music artist ever. All he does is shout his name. Then he starts rapping about hoes, sex, and gang members. He's a disgrace to the little kids who think he is their inspiration.
Shouts his name before every verse and is on EVERY SINGLE SONG! Just embarrassing.
The worst rap artist ever. He shouts his name before he starts rapping like people don't know who he is. He's allways featuring in somebody elses song. He acts like he can't write his own song for once. The only song I know he write by himself is dope peddler and that record is nothing but a piece of garbadge. If somebody were to ask me if I want to make a song with 2 Chainz, I would walk away laughing.
He probably says his name on all of his songs so he doesn't forget who's rapping, judging by how much personality he has. - WonkeyDude98
"2 CHAINZ! "- the beginning of all his songs
V 3 Comments
52
Black Eyed Peas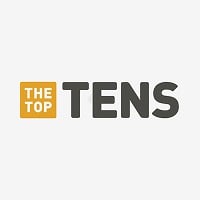 The Black Eyed Peas is an American hip hop group, consisting of rappers will.i.am, apl.de.ap, Taboo, and singer Fergie.
I can't stand Fergie or the Black eyed Peas. In fact, I would rather listen to cats fighing, or nails on a chalkboard, or someone being tortured. Just to name a few. - michaelhughes
Ugh most annoying band ever
Wow. Now that I look back I realize how terrible these guys are. I said BoomBoomPow and Dirty Bit were good, scratch that, those songs are abominations and these guys should at least be higher than Bruno Mars. - WonkeyDude98
"Let's get retarded! "

I don't think I need to explain more than that... - Aragorn98
V 7 Comments
53
Lil Yachty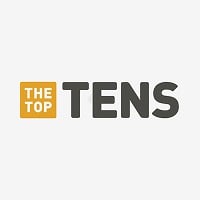 Little Yachty didn't even know what a CHELLO was. He confused it with a CLARINET! If you're in the music business, at least learn the darn instruments!
54
Bruno Mars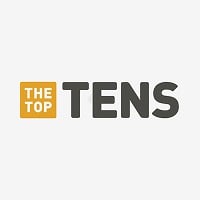 Peter Gene Hernandez, professionally known by his stage name Bruno Mars, is an American singer, songwriter, multi-instrumentalist, record producer, and choreographer.
The dude used to be able to sing. Now he records some trash, runs it through a computer a couple hundred million times until it sounds worse than Skrillex giving birth, adds a backing track, and releases it to the whole wide world, and makes millions, whilst at the same time my metal band put out an album that is critically acclaimed but sells so poorly that we barely have enough to pay off our recording company. I trying to make this sound as little like a lamentation of our poor sales as possible, but seriously, what is Bruno Mars' problem? The guy could actually sing at one point, now his music is worse than that of Rebecca Black, and that's not an easy feat. To Bruno Mars. enough with the crap. you used to be cool. now you suck more than a desperate ice addict mum trying to pay for the cocaine she's about to buy. Go buy yourself a private yacht, and sail into the Bermuda triangle.
Whoever put bruno on the list should die
Before "Locked Out of Heaven", he wrote decent music.

After "Locked Out of Heaven", he earned his spot among the worst.
But at least he's not Alessia Cara, right? Haha, burn her. - ojoy
V 7 Comments
55
Jake Paul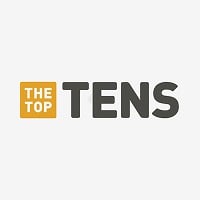 Its everyday bro with that cancelled Disney show
How does he count as a music artist? - Himalayansalt
The fact that this man (who literally thinks England is a city) is from my home country depresses me quite a bit. - Aragorn98
Still a better rapper than Drake honestly.
V 3 Comments
56
The Chainsmokers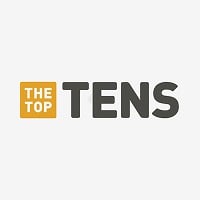 I hate them and their overrated music, started out as a lame copy of Calvin Harris, and now all they make is practically POP music (more like a crappy version of pop, because I like pop music)! I mean ANYONE can copy their annoyingly average remixing, have no respect for their bodies in every term possible, and act like stuck-up jerks! They don't have one song, since they're all trash, have no meaning and make no sense, and they have no flow. The beat's trash (it's basically them making synth noises in some songs, whereas in other songs it's pop while Drew is attempting to sing)! At least have the dignity to admit that you're not EDM producers, Drew and Alex. You're wannabes with no talent who think they're the best at what they do! Stop pretending to be EDM producers, you overrated snobs who also pretend to be frat bros. No one likes you except kids and people who don't know real music, preferring you over legendary EDM producers like ZEDD
One of chainsmokers songs made made hate todays music because selfie is all about bragging about the other girl chainsmokers ruin the spirit of todays so now I listen to metal because of this stupid band
Thanks a lot Chainsmokers you just ruined selfie for us
I have generally no ill-perspectives for The Chainsmokers. However, what I generally didn't like was their theme in all of their songs, which was just a generic love song. Fine, their songs using a simple chord progression is fine. But can you do a song beside love songs?
Welp, at least with "Sick Boy", they kinda restored my faith in this band as their message was dealing with politics rather than love. But still... I'm still sitting on the fence but with no hatred towards them. - weatherman419
V 18 Comments
57
Carrie Underwood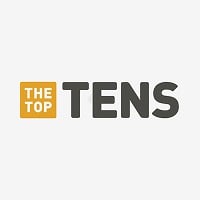 Words cannot describe how much I hate this white supremacist lowlife
Boring, mediocre
Honestly she is the worst. Country music sucks.
Eh. - AlphaQ
58
AJR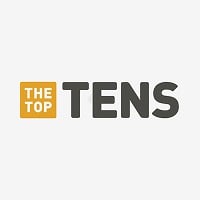 I actually like this band. Yes, some of the lyrics are stupid, but they are really talented brothers. And they rarely use autotune, so hey that's a plus. - UltimateCraig
Their latest album, enough said. - DCfnaf
59
Train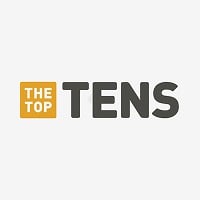 Train is an American roots rock band from San Francisco, formed in 1993. The band currently consists of Patrick Monahan, Jimmy Stafford, Jerry Becker, Luis Maldonaldo, Hector Maldonado, Drew Shoals, Nikita Houston and Sakai Smith.
The soundtrack to a PSA about erectile dysfunction. These are guys are so boring that they can only appeal to braindead midwest soccer moms and the fedora-wearers among us.
HOU the FOOK U SAYINg
GRAIN IS GRAATE
I H8T MY LEAF
IMMA KILL MYSELF
SUBSCRIBE TO HIAMECOLA please
(BANG)
60
Flo Rida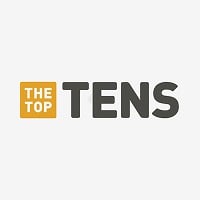 Tramar Lacel Dillard, better known by his stage name Flo Rida is an American hip hop recording artist from Carol City, Florida.
Wanna blow my whistle baby..
Look flo, one look at your face and I'm already running for my life
What need's to be said here? I was looking for Pitbull though. Low quality music. For low quality consumers
Todd in the Shadows says all that needs to be said about Flo Rida:...there, I'm done. - WonkeyDude98
He samples and takes artists without crediting them. he's a lazy prick. enough said
V 2 Comments
PSearch List
Recommended Lists
Related Lists

Music Artists You'd Like to Perform at the 2012 London Olympics Opening Ceremonies

Music Artists You'd Like to Perform at the 2020 Tokyo Olympics Opening Ceremonies

Greatest Music Artists of All Time

Top Ten Most Overrated Music Artists of 2017
List Stats
3,000 votes
383 listings
7 years, 81 days old

Top Remixes (75)

1. XXXTentacion
2. Kodak Black
3. Borgore
DCfnaf

1. Miley Cyrus
2. Nicki Minaj
3. Blood On the Dance Floor
Selenator78

1. Miley Cyrus
2. Nicki Minaj
3. Meghan Trainor
Enricc1
View All 75
Posts
Error Reporting
See a factual error in these listings? Report it
here
.