Top Ten Worst Music Genres
MasterOfPuppies
The Contenders: Page 10
181
Acid Jazz
Pouring acid on someone while playing jazz
Acid Jazz is the name of a label. It was and still is specialized in Mod-Jazz, Soul, sixties / seventies Funk, Boogaloo, Latin-Jazz and also in Freakbeat, Psychedelia etc...
182 Noise Rock
183
Thrash Metal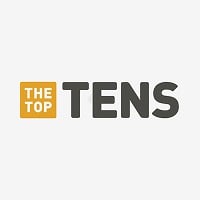 Thrash metal is an extreme subgenre of heavy metal music characterized by its fast tempo and overall aggression. The songs usually use fast percussive beats and low-register guitar riffs, overlaid with shredding-style lead work.The genre evolved in the early 1980s from combining the fast drum beats ...read more.
There's a reason this is 0%. And that is because it's awesome
Fastest metal ever.

No quarrel with this!
What the hell this genre shouldn't even be on this list
WHAT? WHAT? HOW IS THRASH METAL THE 202ND WORST GENRE? I LOVE THRASH! GUYS LIKE SLAYER AND KREATOR ARE AWESOME! WHY? WHY?
V 4 Comments
184 Progressive Dreamfunk
185 Experimental Rock
186 Instrumental Rock
187 Easy Core
188 Progressive Deathcore
189
Northwestern Style Indie Rock
Indie rock is the best by the way I have a southern accent (from missisippi)
V 1 Comment
190
Seattle Style Indie Rock
Every kind of country sucks. I'm sorry. Metal is great.
Best ever country sucks metal sucks and
191
Gramhop
A form of rap where the lyrics revolve around Instagram? You're kidding me. WORST EVER.
V 1 Comment
192
Power Electronics
You obviously haven't heard this before if you think anything else is worse than this, high pitched feedback sounds with hateful lyrics that you can barely understand most of the time.
193
Brostep
Ok, first of all, I'm glad this isn't at the top of the list. Second, this is included in EDM, so how could EDM be worse than Brostep. This list needs to be seriously fixed. The fact that Dubstep is apparently so much worse is actually quite amusing considering that it is also included in EDM. But you know, whatever? Right? It doesn't matter that somebody who doesn't know what they're talking about is making this list. Whatever.
194
Bebop
People consider charlie parker a genius for playing walls of atonal randomness, and he played the same stuff over and over again. very rarely do jazz or bop musician grow, they reach a peak, and either stay there or get worse. unlistenable
195
Wizard Rock
This is LITERALLY just rock about Harry Potter.
196
Scatgrind
Grindcore sub-genre where vocals are replaced entirely with fart samples and anime girls shouting in agony, lyrics about constipation. I get that stuff like this is meant as a joke but still... examples include Bum Sick and Fecal Matter
197 Contemporary
198
EDM
EDM is the master race of music. The fact that this is even on this list is absolutely discussing. It's als so funny when people think it's just one genre. EDM includes dubstep, drumstep, Brostep, glitch hop, dubstep, trap, techno, Drum and bass, trance, and about a million other ones. It is also funny when people say things like, "it takes no talent to produce dubstep" because in fact, it would be much easier to rhyme some words and call it pop (I'm not hating on pop music) than it is to sit down for days, weeks, or even months to years and make intricate drum patterns and basslines. Believe me, I've tried making it before. It is not an easy thing to just sit down and figure out. And while some are better than others, you can't just slap EDM on a list of bad genres before you even know what you're talking about.
EDM is not a genre.. But it deserves to be on this list as ever since I started hearing teeny-boppers throw this term around, nearly every genre under this umbrella-term (particularly electro house) immediately became a free-for-all where anything could classify as something it wasn't.

This is what happens when idiots use blanket terms to describe music cause they don't know what they're listening to, genres become obsolete :(

Now I hate a genre I once loved and can't find a description for the type of music I do.
For all those people who say EDM is not a genre, you've got it all wrong. It is but it's an "umbrella" term as in it has HEAPS of sub-genres but if you're going to add dubstep, techno, hardcore etc. then don't I repeat DON'T put EDM on this list
Worst music ever.
V 7 Comments
199
Merengue
Once a good Latin music genre, now ruined by reggaeton artists who are now talking about the same things every song: partying, girls, and dancing. Old songs from that genre had meanings, and since now I want these artists to try something new. - RandomGuy456
I hate merengue, this should be higher on the list ( and this is coming from a hispanic person).
200
Murder Metal
Doesn't exist.
From the band Macabre.
PSearch List
Recommended Lists
Related Lists

Top Ten Best Music Genres

Top Ten Music Genres That Teens Like
Top Ten Most Underrated Music Genres
Most Overrated Music Genres
List StatsUpdated 21 Sep 2017
8,000 votes
206 listings
7 years, 273 days old

Top Remixes (93)
1. Crunkcore
2. Bro Country
3. Pornogrind
synergene
1. Rockabilly
2. Classical Crossover
3. Indie Pop
rgx421
1. Pop
2. Rap
3. Dubstep
Pulsar
View All 93
Posts
About Rap...
visitor
Country music
lukebryan15
A Sarcastic Overview Of Rap Music
PositronWildhawk
WonkeyDude98 Intervention: This is getting annoying
WonkeyDude98
Bloody Hatred #3: The "Rap Rant" Rap
visitor
My Problem with Heavy Metal.
CrimsonShark
Error Reporting
See a factual error in these listings? Report it
here
.