Top Ten Worst Music Genres
MasterOfPuppies
The Contenders: Page 3
41
Pop Rap
Those annoying hip hop dance songs you hear like Crank that and Whip Nae Nae. - naFrovivuS
This is the crap. Rap in general is not terrible, but this usually is. - DCfnaf
Soulja. Boy.
42
Reggae
Why is reggae even on this list reggae from the 60s/70s is awesome, most people don't realise the diversity and the different sub genres in reggae.
Wasn't bob marley reggae?
Are you kidding me Bob Marley, Soja, Through the Roots I love reggae - donovanthorn
Well I'm of to the beach with this music.
It feels so relaxing when I listen to it.
V 6 Comments
43
Danger Music
It's literally noise made to cause harm to the audience! - MKBeast
The main purpose of Danger Music is to put people in danger. No thanks. - djpenquin999
V 2 Comments
44
Bubblegum
I don't think this is a genre. I think it's a way to mock pop if anything. At least that's how I use it - ryanrimmel
That's a gum product.
What is bubblegum?
Bubblegum music like kesha is awesome, I like bubblegum pop.
45
Jazz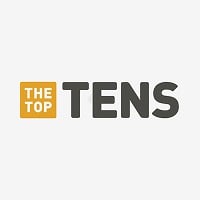 Jazz isn't for everyone, but at least it isn't obnoxious and uncomfortable to listen to like pop, rap, and country. For people who like music to lower their blood pressure, this is the perfect genre. Also, I personally don't care for lyrics when listening to music, so jazz works wonderful for me personally. I will say, even though I love jazz, there are a lot of songs that sound the exact same or similar. It's a universal fault however in a lot of music. TL;DR: Jazz is fantastic, but I can understand why some people don't like it. It produces the opposite effect of what most modern radio/pop star/rock musician produce.
This is the most skill-required genre, I guess... I don't like it that much, but I wouldn't put it on the list. - Flav
Jazz is an amazing genre. It ranges from making you feel a spectrum of emotions to making you respect the person who is able to make you feel that way. - SwagFlicks
No, this genre is great! - DCfnaf
V 11 Comments
46
Disco
This is a decent genre. Would've been lower if not for the rise of rock and roll. - SwagFlicks
Well, I can see why it died.
Dead or Alive is a good example of disco music - Neonco31
Le Freak, I will Survive, Dancing Queen, Stayin' Alive.
All songs of these 4 were great. And disco.
The reason you don't hear disco anymore because of some asss in 1980 who put dynamite next to disco plates.
V 1 Comment
47
Bubblegum Pop
KILL IT WITH FIRE
AND DROP AN H BOMB ON IT TOO FOR GOOD MEASURE





I really dislike this genre because if emo uses three chords, these people must use one. If country has stupid lyrics, then this genre will amaze you. It's actually not pop most people hate, but this meaningless bubblegum thingy. And the auto tune. And the blatant fake happiness. Listen, if you're an artist, I respect you. But if music is supposed to convey emotion, then this genre conveys those people you never did like in high school.
48
Soft Rock
How ignorant calling anyone an idiot. Fist of all there is no soft rock genre and evidence of a lack of intelligence. Slow music is in EVERY genre of music from Rock, Metal, Country and so on. Songs about love and stupid lyrics? You just bashed every genre of music. Now about calling people idiots!
This is just incredibly annoying. All of the old people who think that this music is by far the best are close-minded idiots. Now, keep in mind I'm not stereotyping old people. Some people say that today's music is really auto tuned and it is true, Music is auto tuned today but at least they don't sound like ' robots! My bus driver in 7th and 8th grade ALWAYS played this music every day and I think I lost some sensation in my eardrums.
This list is very ignorant! Closed minded my arse. Little children should not speak of music what do they know about it really. You have not been around long enough to have an opinion!
Soft rock is very good, its good for emotional feelings. - zxm
V 6 Comments
50
Contemporary Christian
It's basically country/pop with religious lyrics. And I don't hate it because of the religious music, I actually enjoy traditional cathedral music (the one that uses the pipe organ) with the Latin choirs, even though I'm an atheist. I can respect what someone says in their songs as long as they make it entertaining and there is depth to it. - Caleb9000
Religious songs are boring.
One word: boring!
Look I'm Catholic and this music is a disgrace to our religion. Christian rock is a laughing stock and it thinks it targets a younger audience.
V 10 Comments
51
Rock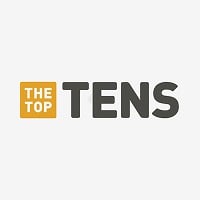 Rock music is a music genre that was created in the 1950s . The genre really got popular in the 60s, 70s and 80s . It generally consists of a guitar player, a drummer, bass player and singer . There are a lot of rock subgenres .
How is rock even on this list some of the biggest bands ever like led zeppelin, the Beatles, rush, the rolling stones, the who, Pink Floyd, jimi Hendrix, cream, guns n roses, queen, van halen, ac/dc, aerosmith, bon jovi, system of a down and the doors are some of the most talented bands ever to walk earth now I think death metal, heavy metal, punk, prog rock, rock obviously and even some black metal shouldn't be on the list because there all fantastic genres for the most part. just how is rock or any of the other genres I listed even on this list. rock is the best genre ever and can't be beat
I'm gonna list some awesome bands, Rush, Pink Floyd, Led Zeppelin, Cream, Stevie Ray Vaughn, Jimi Hendrix, Guns and Roses, Black Sabbath, Queen. Why is this a bad genre
Rock is not the worst it should be first on the best.. - paasadani
You're kidding me right? This is the greatest genre... - DCfnaf
V 33 Comments
52
Broadway
Really? It's just jazz onstage.
53
Dirty Rap
It's genre title sums it all up. "Dirty Rap". What is dirty rap? Rap music with dirty language!
Lyrics to a dirty rap song:

A horse fell in the mud
All I have to say is "oh crud"
Now I gotta clean him up
Put the soapy water in the bucket, not the cup

That's literally dirty rap music.
54
Horrorcore
Many people hate horrorcore because of the abysmal rap duo Insane Clown Posse. Understandable, but my reasoning for hating horrorcore is actually quite different, and to be frank, ironic.

It's because of Eminem. Almost every time he tries horrorcore he epically fails. '97 Bonnie and Clyde, Kim, Kill You, the entirety of Relapse? The only two times he pulled off horrorcore right were Stan and Bad Guy. Even then, can you really consider Bad Guy horrorcore? - WonkeyDude98
Terrible rappers singing about Hell and death. That's all it is. And it's horrible.
These people have something seriously wrong with them - thetopten
Eminem goes horrorcore and it's terrible. Also, ICP. - DCfnaf
V 4 Comments
55
Emocore
Raise your hand if this is your favorite. *raises both hands*
"For people who think it's cool to be depressed for no reason. "
NOT TRUE. A lot of people listen to this genre simply because they like the way it sounds. Don't comment if you have no idea what you're talking about.
56
Trap Music
Should be called crap music.
I love EDM, but I hate this genre. Sure, there are some good trap songs, but for the most part, it's kinda bad. Although making trap music, along with other types of EDM, is difficult to make. So I am going to stay away from this genre a bit, and learn to appreciate it.
Just go on YouTube and search up "Spongebob Trap Remix" and change your mind.
Trap music is good - venomouskillingmachine
V 8 Comments
57
Extratone
Extratone is to electronic music as horrorcore is to hip hop. I swear I'm not exaggerating when I say it sounds like a chainsaw. But I guess it's still music, though I can't think of anyone who would enjoy it.
This is not music. It's a pulsating beat. It, along with splittercore, might as well be noise music.
Indestinguishable genre that plays kicks for 2000 bpm, and has been proven to cause medical problems.
I can stand Drill n Bass.
But I hate this genre
wow I'm confusing - wrests
V 1 Comment
58
Metalcore
In general, taking metal and all its subgenres, watering it down, and feeding it to the masses. Oftentimes it has clean vocals, no gutturals, but there is screaming. Add a dash of punk, sometimes thrash, and sometimes crybaby lyrics.

Of course there are some great bands that have adapted elements of the genre into their sound, one example is the band "Darkest Hour". Although I would say they are more melodic death metal than metalcore. Their album "Deliver Us" is a fantastic record.

Good example of a crap band is Bring Me The Horizon. Lyrics that could have been written up by a 9-year-old who just learned his first few swearwords. Excessive amount of breakdowns. Poor musicianship. Of course, teen (and sometimes older) girls love this band, but it's more about their lead singer Oli Sykes. They scream for him, and he virtually has no talent. Oh, but he can do really high-pitched screams, you say? Well, that would be good if it actually sounded any good. ...more
I voted only to vote for the terrible wanna-be metal bands like Atreyu/Bullet For my Valentine/Bring Me The Horizon. I have no problem with early Metallica Hardcore bands like Hatebreed, nor can I really hate on Killswitch Engage. But honestly, most Metalcore bands are bands that wanted to be metal yet also successful, and that's what they came up with.
I agree that there are too much bands calling theirselves metalcore and are just wannabe-metallers, but for me that's not the real metalcore, its just abuse.
When I think of metalcore I think of: as I lay dying, august burns red, parkway drive, trivium, unearth. great bands who made awesome music.

I see the point why this is on the list, but I think the REAL metalcore doesn't deserve this. - Flav
This is the lowest of the low in Metal, yes even worse than Nu Metal. - htoutlaws2012
V 6 Comments
59
Pop Rock
I hate this genre, pop and rock are a bad combination, especially Maroon 5. - 05yusuf09
Screw Pop-rock.

A contradiction within itself.
Bands like OneRepublic, Maroon 5, and The Beatles, define pop-rock. And therefore, it isn't a terrible genre. - SwagFlicks
21 Pilots, they might be at least decent if not good enough - Neonco31
V 7 Comments
60
Polka
Makes me dance with moistness
This is the worst music ever, I would rather get a papercut in my eye than to listen to this.
Makes me cringe every time I hear it, really, why isn't this a top 10?
This genre should have been in the top ten. The accordian has to be the worst instrument ever invented. The person who invented it should have been strung up by the bollocks and then screwed with a chainsaw. Each note that comes out of an accordian sends sithers down my spine.
PSearch List
Recommended Lists
Related Lists

Top Ten Best Music Genres

Top Ten Music Genres That Teens Like
Top Ten Most Underrated Music Genres
Most Overrated Music Genres
List StatsUpdated 23 Jul 2017
8,000 votes
205 listings
7 years, 213 days old

Top Remixes (88)

1. Rock
2. Hard Rock
3. Soft Rock
hfdfgsfbg
1. Crunkcore
2. Bro Country
3. Pornogrind
synergene
1. Crunkcore
2. Country Rap
3. Pornogrind
DCfnaf
View All 88
Posts
About Rap...
visitor
Country music
lukebryan15
A Sarcastic Overview Of Rap Music
PositronWildhawk
WonkeyDude98 Intervention: This is getting annoying
WonkeyDude98
Bloody Hatred #3: The "Rap Rant" Rap
DarkenedBrutality
My Problem with Heavy Metal.
CrimsonShark
Error Reporting
See a factual error in these listings? Report it
here
.