Top Ten Worst Music Genres
MasterOfPuppies
The Contenders: Page 4
62
Pornogore
Well, I don't even know what this music genre is, but I can tell that it's pretty horrible. I'm just glad that prog rock isn't on this list.
This just sounds awful and disturbing
Is this even real?
Why are people making up stuff? This is not a genre, - Lucretia
V 4 Comments
63
Easy Listening
Why is this on here?
Eh.
What? - Lucretia
64
Blues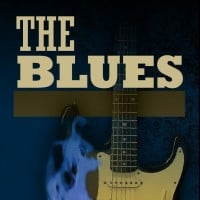 Anyone who puts the blues on this list is totally uneducated about music at all considering the genres you like are derived from the blues.
I listen to heavy metal and rock, but blues should not be on this list.
What blues is quite good to be honest.
Blues help to created rock music and rock helped to create metal music. So blues is important - zxm
V 8 Comments
65
National Socialist Black Metal
A complete disgrace to metal and reason why there are so many stereotypes about metal.Screw NSBM
That's disgusting.
Black metal is good this isn't. - Lucretia
Nazi metal heads... scary
66
Country Folk
Mumford & sons, anything that comes under folk/country where I am literally falling asleep/want to hit my head against a brick wall as it is SO BORING I'd rather listen to a meditation cd filled with whale sounds to fall asleep than this 'genre'! Bring back Soundgarden :-D
67
Horrorcore
Many people hate horrorcore because of the abysmal rap duo Insane Clown Posse. Understandable, but my reasoning for hating horrorcore is actually quite different, and to be frank, ironic.

It's because of Eminem. Almost every time he tries horrorcore he epically fails. '97 Bonnie and Clyde, Kim, Kill You, the entirety of Relapse? The only two times he pulled off horrorcore right were Stan and Bad Guy. Even then, can you really consider Bad Guy horrorcore? - WonkeyDude98
Terrible rappers singing about Hell and death. That's all it is. And it's horrible.
These people have something seriously wrong with them - thetopten
Anything and everything horror related does NOT belong in rap. Death metal or black metal would do.
V 2 Comments
68
Goregrind
Goregrind is a genre so abysmal and morally shameful that it makes death metal and rap almost respectable. There's absolutely nothing worse than goregrind. Nothing.
Just by looking at the lyrics of some gore grind songs just really makes me really sick. There's a band called Intense hammer rage (I think it's rage) and their lyrics are highly revolting, disgusting and repulsive.
So it has songs about blood, guts, and violence?
Hard to tell apart from grindcore sometimes.
V 4 Comments
69
Metal
Which retard put metal here? Whoever did, I encourage you to blow whatever you have for a brain out with a shotgun. Metal is amazing. Bands like Avenged Sevenfold and Trivium have excellent music and inspirational lyrics. There's metal songs for whatever mood you're in. It's not all just senseless screaming and Satanism like the average retard thinks. - MetalFoREVer1228
I agree! Everyone who voted to put metal on here should listen to "Welcome To Hell" by Slayer and "Hell Awaits" by Venom, because that's exactly what is waiting for them.
Really? Metal is one of the worst genres? Whoever put this, YOU. CAN GO TO THE PIER, TIE A STONE ON YOUR LEG, AND THROW YOURSELF TO THE SEA! Metal is one of the best genres ever existed. No one can top Metal (except Rock).
Idiots, you can change your vote and the comment can still be on here. - Powerfultekin
I'm really surprised to see metal here, metal is the best music genre of all time, bands really take much time and effort to create their own music, and they make their own music with real passion and love to their fans, lyrically metal is the best genre you can find everything for every mood, and you can find it fast, slow, brutal, evil, melodic and dark, forever who says metal is just untalented musicians are trying to scream with no talent at all, try to play on the instruments like they do, try to growl like they do and try to write lyrics like they do..you will fail if you don't have the real passion of playing music..rap doesn't take any talent to make a song.. - nooreldeen
Some bad metal songs and albums exist. But more great stuff.. - Lucretia
V 181 Comments
70 Art Punk
72
Alternative Metal
Okay genre. - Lucretia
73
Noise Music
Not all noise music is void of rhythm and melody. But some of it is, and it's understandable that people wouldn't see the musicianship behind it. I won't try to convince anyone it's extremely hard to make (It isn't), but some people enjoy it, and for that reason alone, I believe it is music.
As far as I can see this is literally just harsh noise, no structure or flow at all from what I've heard. but at the end of the day all music is noise it just depends on how you interpret what you're hearing I guess..
It depends on what you're expecting. Noise music beats up anything one knows from traditional musical arrangements, but there are few genres that can make you feel as laid back as noise if you listen to it at the right moment and a fitting mindset.
Noise Rock is pretty great, Noise Black Metal is mighty savage but pure Noise? Not feeling it.
How did this get here? Noise is a very good genre of music.
V 3 Comments
74
Progressive Metal
Worst, not at all, DREAM THEATER, enough said
Prog metal requires a lot of talent - zxm
I think a troll added this. - Lucretia
I guess it's alright.
75
Ska
You got to listen to sublime and the older stuff like The English Beat/General public.
Ska can be pretty cool. The older stuff is better than a lot of the crap put out in the mid to late 90s. I like ska that sticks more to their jazz and jamaican roots. 2 Tone, early third wave, and first wave is mainly what I listen to.
76 Dance Punk
77
Nintendocore
Just checked out out recently. It's so surreal. But it's also pretty cool.
V 2 Comments
78
Indie Rock
This term no longer has much of a real meaning. What is called indie rock today seems to fall somewhere on a spectrum between punk/noise influenced sounds, retro-fetishism, and nerdy pop music sung by people who sound like they are about to fall asleep. In fact, a lot of what I've investigated that gets tagged as indie rock strikes me as little more than another form of pop music, and it strikes me that a lot of the music is actually pretty mainstream in its popularity, so the label no longer makes sense. On the less pop end of it, a good chunk of it just sounds like garage style bands that can hardly play their instruments and purposefully make a fetish of lo-fi or unpleasant sounds. In either case it always ends up coming off as very boring and inauthentic. This genre puts me to sleep, everything about it emanates a lack of imagination, creativity, and talent.
The Arctic Monkeys, Palma Voilets, Kaiser Chiefs, The Killers.. Indie Rock is great, more guitar music on the radio please better than auto-cue rubbish and Dub-step.
This is the worst thing that ever existed in Alternative music, and around the Rock in general.

I do not understand why so many people are considering this as great today, if everything is just a mass of crude, tasteless and boring sounds. The bands of this genre have no talent, all they do is mutter front of a microphone, and guitarist with drummers only makes a stressful environment musical sounds horrible and rudimentary.

"Indie" haha... however is just mainstream this time.

OVERRATED CRAP
This genre is good. Guided By Voices anyone? - Lucretia
V 13 Comments
79
Big Room House
The worst electo house subgenre that just uses simple beats and easy to make genre that all you need is just to fiddle around with things and bam, there you go
Why is this so low? It should be at least top ten...
80
Christian Contemporary
Ridiculously repetitive and predictable chord progressions, repetitive subject matter, requires very little talent to write and perform, occasionally some decent and unique moments happen, and some vocal performances are good, but as a whole, it's a very vapid genre.
Religion and music make disasters. - Lucretia
PSearch List
Recommended Lists
Related Lists

Top Ten Best Music Genres

Top Ten Music Genres That Teens Like
Greatest Genres of Electronic Music
Top Ten Most Underrated Music Genres
Most Overrated Music Genres
List StatsUpdated 20 Feb 2017
7,000 votes
200 listings
7 years, 60 days old

Top Remixes (85)
1. Crunkcore
2. Bro Country
3. Pornogrind
synergene
1. Rockabilly
2. Classical Crossover
3. Indie Pop
rgx421
1. Pop Punk
2. Nightcore
3. Emo
Brobusky
View All 85
Posts
About Rap...
visitor
Country music
lukebryan15
A Sarcastic Overview Of Rap Music
PositronWildhawk
WonkeyDude98 Intervention: This is getting annoying
WonkeyDude98
Bloody Hatred #3: The "Rap Rant" Rap
DarkenedBrutality
My Problem with Heavy Metal.
CrimsonShark
Error Reporting
See a factual error in these listings? Report it
here
.