Top Ten Worst Music Genres
MasterOfPuppies
The Contenders: Page 5
81
Schlager
Ugh! I hate this so much! Terrible lyrics, terrible music, everything! I'm German, but schlager is obviously the worst thing the Germans invented!
The. worst. ever.
I can't understand why ROCK should be on this list. Schlager is the only genre which deserves #1 of worst music genres EVER
Schlager is horrible
Eww, schlager is disgusting
82
Hardcore (Electro)
Why are Hardcore and Electro put together? Yeah I guess Hardcore is kind of like a sped up version of Electro-House but still what!?
Techno metal, Gabber or just hardcore is a style of electro that is characterized by beats at a huge rate beyond 200 bpm, this style was created in Rotterdam in the 90s, because of the house ( music ) and society both political and religious

This style has many subgenres such as speedcore, deathcore or terror, among others MainStyle

The most prominent artists would (now neophyte bodylotion, omar santana, angerfist, gabber vienna masterz etc.)
V 1 Comment
83
Christian Contemporary
Ridiculously repetitive and predictable chord progressions, repetitive subject matter, requires very little talent to write and perform, occasionally some decent and unique moments happen, and some vocal performances are good, but as a whole, it's a very vapid genre.
Religion and music make disasters. - Lucretia
84 Electronic
85
Hardcore Punk
Nah, it's a good genre. Don't vote for this. - cjWriter1997
Punk... and hardcore rock... don't vote for this
86
Grindcore
This is the worst music you can find, it sounds like a pig getting skinned alive or thrown in acid.
For someone who likes extreme Metal, listen to Pig Destroyer, Agoraphobic Nosebleed, Extreme Noise Terror, Napalm Death, and early Carcass. That is what good grindcore is. Don't listen to Anal C*** or any of that powerviolence garbage - ryanrimmel
Ugh. Just no. Thinking about it gives me headaches and nightmares. - Songsta41
This microgenre is just chaotic. Napalm Death and Insect Warfare are good bands. So what if the songs are too short? I don't mind it at all.
V 1 Comment
87
Punk Rock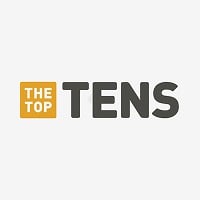 Who put this on here?
One of the best genres ever, if you hate it you have no taste in music.
Forget Green Day & Blink 182. That's not real punk. For real punk, listen to The Ramones, Sex Pistols, Clash, Misfits, Bad Religion, Descendents, Black Flag, Discharge, The Damned, Minor Threat, The Germs, Reagan Youth, Agent Orange, Youth Brigade, Vandals, TSOL, All, X, etc. - ryanrimmel
Punk rock is awesome! Think about The Ramones, think about Sex Pistols, think about Green Day
Not really a skinhead.
V 2 Comments
88
Christian Metal
Actually they belong just fine. Metal has to do with how the music is written and performed, not necessarily the lyrical content. You just have a narrow mind of metal genres
Dude Christian And metal should be married... They fit perfect... Listen to demon hunter, for today, slipknot, or even Impending doom... I could go on the fact is christian metal is awesome and its on a very low hate level so I'm happy with it
The word "Christian" and the word "Metal" don't belong together.
I honestly cringe whenever thinking of this.
V 1 Comment
89
Speedcore
How in the world is this not on the list? It's worse than any other genre out there. The sole purpose of this genre is to see how high you can but the bpm at in production. THAT'S IT. The fact that people enjoy 980 bpm buzzing sound for 3-5 minutes at a time baffles me. Unlike dubstep, Prog House, and techno, this genre takes the crown of the most uncreative bullcrap ever created. Listen to The Quick Brown Fox and the Einstein song and you will follow what I am saying. - RazorBaby
V 1 Comment
90
Progressive Rock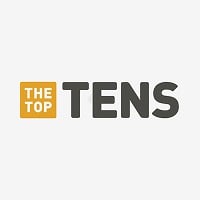 A lot of people call prog "nerdy" or "uncool," but a lot of the time, it involves complex time signatures and instrumental parts that are frankly hard to play. And it's not all long epics - plenty of prog bands have made short songs that are quite good.
Rush, Pink Floyd, and Dream Theater are some of the best bands that have and will ever exist.
So sick of the hat on progressive rock, King Crimson, Yes, Genesis and even some ELP is quite frankly some of the best music I've listened too. Honestly do people just dislike talent?
Really? Progressive rock is more complex than you think.
V 5 Comments
92
Folk Hop
Originated in late 90s when Punjabi DJs in the UK started remixing hip hop samples with awful folk village singers from Punjab. It sets a horrible precedence because it seeks to bring rural and urban together. Songs are mishmashed in a way that they are talking about tractors, harvesting and farming in one instance and gang bangin in the other. Hilariously bad. Mostly listened to by wannabe gangster punjabi suburban kids. Most often mislabeld as bhangra, which was an awesome genre that was killed off by these dj assholes and their folkie cohorts in the villages who email them dry vocals to layer the hell over on their pcs
Yea should be at 1. Folk music n hip hop combo is a bad idea
I hate country n I hate hip hop so yea that would make me vomit I seen some farmer rapping videos on you tube but I think they're not doing it in seriousness
Screamm folkhopperr!
Next time u see a khanda tattooed bald dude in a muscle shirt with his newly imported mail ordered bride from the village

Bangra bands forever bitchess
93
EDM
EDM is the master race of music. The fact that this is even on this list is absolutely discussing. It's als so funny when people think it's just one genre. EDM includes dubstep, drumstep, Brostep, glitch hop, dubstep, trap, techno, Drum and bass, trance, and about a million other ones. It is also funny when people say things like, "it takes no talent to produce dubstep" because in fact, it would be much easier to rhyme some words and call it pop (I'm not hating on pop music) than it is to sit down for days, weeks, or even months to years and make intricate drum patterns and basslines. Believe me, I've tried making it before. It is not an easy thing to just sit down and figure out. And while some are better than others, you can't just slap EDM on a list of bad genres before you even know what you're talking about.
EDM is not a genre.. But it deserves to be on this list as ever since I started hearing teeny-boppers throw this term around, nearly every genre under this umbrella-term (particularly electro house) immediately became a free-for-all where anything could classify as something it wasn't.

This is what happens when idiots use blanket terms to describe music cause they don't know what they're listening to, genres become obsolete :(

Now I hate a genre I once loved and can't find a description for the type of music I do.
For all those people who say EDM is not a genre, you've got it all wrong. It is but it's an "umbrella" term as in it has HEAPS of sub-genres but if you're going to add dubstep, techno, hardcore etc. then don't I repeat DON'T put EDM on this list
Awful. Gives me headache. Lol - Disturbedpotato
V 6 Comments
94
Manele
Manele is one of the worst music genre in the entire world. I'm Romanian, and I don't listen manele music, gypsies listening. This is not even a music genre, it's crap.
The lyrics usually refer to themes of love, enemies, money, alcoholism, drugs and difficulties of life in general, or some of the songs are specifically dedicated to parties, weddings, funerals etc. Manele style contains objections to music primitiveness and low performance.
Manele are criticized for their lyrical content, which often consists of boasts about the singer's supposed sex appeal, intellect, wealth, social status, and superiority over so-called "enemies". Many singers use bad grammar, repetitive and simplistic rhymes suitable for chanting and are sometimes vulgar and/or misogynistic.
Don't even listen to this music, just vote it up!
95
Christian Rock
This lifeless, flaccid excuse for music has a closer resemblance to eternal torment and agony than any sort of salvation or euphoria. Putting "Pop Music" as the worst genre is a misunderstanding of what genres are. Pop music simply encompasses any form of music popular enough to receive mainstream attention. Yes, in the past Michael Jackson, Prince, and the Beatles were all major pop stars with actual talent but so was Chicago, Michael Bolton, and the Captain and Tennille. And yes, today we have Justin Bieber, Young Thug, and David Guetta but we also have Bruno Mars, Daft Punk, and Kendrick Lamar. You can't take the "King" and a straw man bad artist as your reasoning for why Popular Music has gotten worse. There is good and bad in every generation. Now, you want a musical genre that is consistently terrible generation to generation then look no further than skin crawling Christian Rock. Music is meant to be grand and emotional. Your meant to feel strongly towards ...more
Styx is the only band I know, but it's too generic.
I had to vlote for this just to tell you about a good band called skillet.It is a Christian band and it is very good
96
Indian/Punjabi Rap
Every song sounds exactly the same, lousy rap over unintelligible scream/moaning over the same stock beat and sitar or some other string instrument.

They all sound the same and they're all terrible.
Honey Singh is the worst singer in history
See folk hop
Easily the worst and cringiest genre ever! Bollywood was bad with dancing around the trees and all that, but now Punjabi rap has made it 9000x worse!
98
Glitch Hop
All music takes talent to make. Just because you don't like a genre of music doesn't mean it's a bad genre. From computers to guitars, its all music. I know for a fact that glitch hop is hard to make, and it sounds good to me at least.
So apparently mistakes in recording a song counts for music?
My favourite genre = Glitch Hop >:(
Your dumb. I love GLITCH HOP!
99
Street Punk
Overrated Garbage - VideoGamefan5
100
Industrial
Why's this on here?
I really enjoy most industrial
Nine Inch nails are really good
Most awful music genre EVER! - Cornflakes
PSearch List
Recommended Lists
Related Lists

Top Ten Best Music Genres

Top Ten Music Genres That Teens Like
Top Ten Most Underrated Music Genres
Most Overrated Music Genres
List StatsUpdated 23 May 2017
8,000 votes
203 listings
7 years, 152 days old

Top Remixes (85)

1. Heavy Metal
2. Pornogrind
3. Country
guitar

1. Rock
2. Screamo
3. Black Metal
hemohemo22

1. Rock
2. Hard Rock
3. Soft Rock
hfdfgsfbg
View All 85
Posts
About Rap...
visitor
Country music
lukebryan15
A Sarcastic Overview Of Rap Music
PositronWildhawk
WonkeyDude98 Intervention: This is getting annoying
WonkeyDude98
Bloody Hatred #3: The "Rap Rant" Rap
DarkenedBrutality
My Problem with Heavy Metal.
CrimsonShark
Error Reporting
See a factual error in these listings? Report it
here
.