Worst Music Moments of 2018
Metal_Treasure
This list is the opposite of Best Music Moments of 2018. Feel free to add your items, to vote and remix.
The Top Ten
1
XXXTentacion murder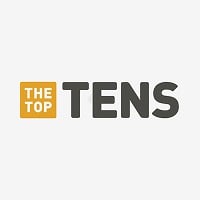 Jahseh Dwayne Onfroy (born January 23, 1998), known professionally as XXXTentacion, and often referred to as X, is an American rapper, singer and songwriter.
Devastating. Ignoring his music, this man was younger than I am when he was shot. What a senseless act of violence. A robbery is a crime, sure. But okay, people may have their reasons for why they are in need for money. But gosh, murder is just... it's horrible. And it was so unnecessary. They could have just run off. Just run off with the money and let him live in peace. Onfroy was not a hero. No, he wasn't. And he was not a villain either. He went through bad things and did bad things - he was difficult. But in any case... a murder... damn.

Apart from the crime itself... I liked his music. This young man was arguably the most promising newcomer within the last year. His album "? " was a roughly emotional experience whose major quality was that it sounded more unpolished and much less staged than other hip hop, pop and rock projects in the mainstream. I really think he could have become one of the leading figures of the scene - I felt so even before he was shot. He wasn't ...more - Martin_Canine
X's death was truly devastating there are no words to describe how sad his death was. Also, to all of you sick and disgusting people out there who are commenting that you are glad he died you are repulsive. It's people like you who are messing up this world. I mean, I get it if people are not fans of his music, but saying that you are glad someone died is the worst thing you could do. Besides X was not a bad person. He had ALLEGATIONS against him. As in, nothing was proven. Also, X was making up for his past. He was an inspiration and a huge role model to many kids out there. And yes, he did have some songs that were a little intense, but many of his songs were very deep and sent a message to everyone everywhere. He had so much potential in him and was on the road to becoming something great. He was an example that we all have pasts, but we have to leave them behind and focus on the future. He died way too soon... Long Live.
I think his death should be a lesson to everyone else. Live your life the best way you can. He may have made a lot of dumb mistakes in the past, and he tried to better himself and get past those mistakes. But by then, it was too late and his mistakes finally caught up to him.

Kinda reminds me of the movie Menace II Society where the main character does so many stupid things throughout the film, and right when he was about to finally take the first step to become a better man at the end, his mistakes catch up to him and he gets killed. That movie was way more powerful than some people make it out to be because it portrays the harsh reality we live in.

Be the good guy people. You owe it to yourselves. - Mcgillacuddy
How is this #1? This man was a terrible influence on our nation's children. A dead prick is still a prick...
11 Comments
2
Avicii's suicide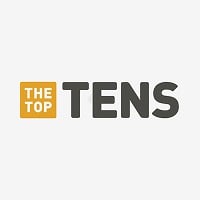 Tim Bergling (September 8, 1989 - April 20, 2018), better known by his stage name Avicii, was a Swedish electronic musician, DJ, remixer and record producer. He is best regarded for his work in Electronic Music during the 2010s in which his works have charted among the Top 40 Radio and for his influence ...read more.
This should be number one. Avicii's music was and still is innovative not just in the electronic realm but to music as a whole. He struggled with the pressure of fame all throughout his career so much that he had to drink to cope and retired from touring before unfortunately taking his own life in April. I highly advise everyone watch his Netflix documentary "Avicii: True Stories", especially all the fans of a rapper this year who was an abuser and then tell us who's death will impact the music industry as a whole for years to come. RIP Tim!
"One Day You'll Leave This World Behind So Live A Life You Will Remember"
Avicii was a very talented producer and his music will live on forever.
I've looked into his personal life, and it turns out that Avicii was actually struggling with depression and anxiety years before his suicide. In fact, he quit touring in 2016 due to how overwhelmed he was, and he was given medication and surgery. From the looks of it, Avicii was a broken, sad man, like Chester Bennington (Who also unfortunately took his own life a year prior). - CrimsonShark
I won't be listing all musicians who died in 2018 but a young man's suicide is a particularly bad event. And very sad. - Metal_Treasure
8 Comments
3
Iron Maiden again not nominated for the Rock and Roll Hall of Fame while rappers and pop singers were nominated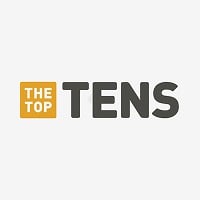 Iron Maiden are an English heavy metal band formed in Leyton, East London, in 1975 by bassist and primary songwriter Steve Harris. The most critically acclaimed period for the band was from 1983-1989. With vocalist Bruce Dickinson, bassist Steve Harris, lead guitarist Dave Murray, rhythm guitarist Adrian ...read more.
Oh what a shame! Pop, rap and jazz music has been nominated for way too long and iron maiden should've won already! I just wished iron maiden will just take the crown of rock n roll hall of fame someday instead of stupid pop and rap music that isn't even rock n roll music whatsoever! Iron maiden did so much to deserve this, but sadly they still didn't win the rock n roll hall of fame which really makes me mad! - UltraLunalaX
Yet the thing is called the "ROCK AND ROLL HALL OF FAME" rappers & pop star belong on the MTV Video awards - WWEWBMortalKombatFan
Shame. And this disgraceful practice has been going on for too long. Rap, jazz and pop singers don't have to be nominated at all because they are not from the the genre of Rock and Roll. Iron Maiden should have been inducted long ago.
Rap and pop singers that were nominated for induction in 2019 include Janet Jackson, LL Cool J, Rufus featuring Chaka Khan. What these guys did for rock music? Nothing. While Iron Maiden did. A lot. - Metal_Treasure
This isn't a shame, it's stupid. Those judges are clearly confused about what's rock (or metal), and what's not. They should pick people who actually play instruments at least. - WheresMyGuitarPick
Lol an award snub is worse than murder & suicide?
This being at #1 tells me how biased & stupid the Creator and the voters of this list are!
That's a shame. Iron Maiden are legends! - Userguy44
4 Comments
4
Donald Trump plays Pharrell's song 'Happy' to a crowd in Indiana on the day of the mass murder of 11 people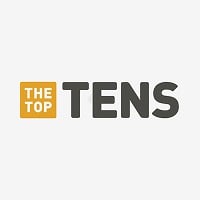 Donald John Trump (born June 14, 1946) is an American businessman, television personality, politician, and the 45th President of the United States. Born and raised in Queens, New York City, Trump received an economics degree from the Wharton School of the University of Pennsylvania in 1968. In 1971, ...read more.
And Trump supporters will still worship him or find a way to defend him. - DarkBoi-X
He didn't even choose to play it. It was the people who ran the event that played the song. So try not to put this on him.. - james6
Never want to go to his rallies. - Userguy44
Screw you, Trump. - IceFoxPlayz
7 Comments
5
Rush disband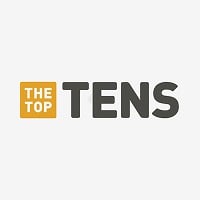 Rush was a Canadian progressive rock band that was formed in 1968. Even though the only founding member still in the band is Alex Lifeson (Guitar), the band is most well-known for their current members Neil Peart (Drums) and Geddy Lee (Bass, Vocals). ...read more.
This is rather sad than bad but it's a bad news - Metal_Treasure
Unfortunately, we are stuck with Justin Bieber. Bring back Rush!
Really sad. - DaringXx
Exactly 50 years later :( - LightningStrike
6
Tool break their promise for a new album again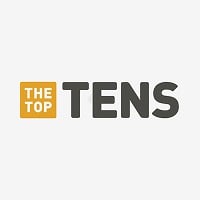 Tool is an American progressive/alternative/post-metal band, that was formed in 1990. ...read more.
This has been happening for at least 10 years... - Metal_Treasure
They promised to make a new album after all these 10 years and yet they lied about making a new album this year? Oh wow! How pathetic is that! This has happened for many years and they still haven't even made a new album! that's just annoying! - UltraLunalaX
Don't worry... Only 10,000 days left until the release! - tgbhj
They're still together?
1 Comment
7
A list on this site is made to celebrate XXXTentacion's murder
I put this item low because the list is of local importance but it was the worst music-related thing on this site in 2018 and deserved a mention on here. - Metal_Treasure
This site isn't even that popular enough to have a moment on it be even top 25 worthy - SpectralOwl
This was a while back, and I must the say the reaction was somewhat stronger than needed.
What list was THIS exactly?!
What was it called!
2 Comments
8
Kendrick Lamar invites a white female fan on stage to sing with him and then stops the music after she repeatedly rapped the 'N-word', which is part of the lyrics of the song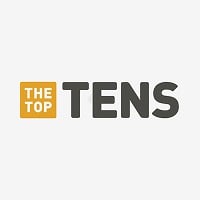 Kendrick Lamar Duckworth (born June 17, 1987) is an American rapper and songwriter. Raised in Compton, California, Lamar embarked on his musical career as a teenager under the stage name K-Dot, releasing a mixtape that garnered local attention and led to his signing with indie record label Top Dawg ...read more.
Coming from a black person, I never had any problem with another race saying that word as long as they don't mean the racist version of it. - Mcgillacuddy
The word by itself is not racist. Context matters.
Oddly enough, Kendrick Lamar is on my good list of 2018, too, for winning a Pulitzer Prize. - Metal_Treasure
Non-black person: "N****"
Everyone: RE - Not_A_Weeaboo
9
The Metal Grammys
Awful (as usual). Very similar to the Rock and Roll Hall of Fame nominations and winners. I don't even wanna start. But at least in 2018 the winner was a metal band (many non-metal bands won metal Grammys before). However, in 2017 there were much better metal releases than Mastodon's "Sultan's Curse". - Metal_Treasure
10
Dildos with Marilyn Manson face on them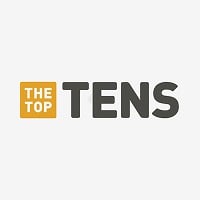 Brian Hugh Warner, better known by his stage name Marilyn Manson, is an American musician, songwriter, actor, painter, multimedia artist, author, and former music journalist.
Wanna know the price? $125. - Metal_Treasure
I wonder what Marilyn Manson thinks? - WheresMyGuitarPick
Wow. Just wow. - DaringXx
what - Iamcool
1 Comment
The Contenders
11
Submarine Man starts his music career
This was the beginning of the end of music - MusicLover132
oh god - BreakFastBeast2005
12
Slayer announce their final world tour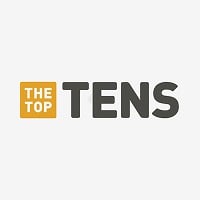 Slayer is an American thrash metal band from Huntington Park, California, formed in 1981 by guitarists Jeff Hanneman and Kerry King. They rose to fame with their 1986 album Reign in Blood, and is credited as one of the big four of thrash metal bands, the others being Metallica, Megadeth, and Anthrax. ...read more.
Legendary band. We will miss you Slayer - lilrocketman
This was really disappointing to me. - DaringXx
RIP Big 4 :'(
13
Daniel Küblböck's suicide
The German pop star jumped off a cruise and has since not been found. He was 33 at that time. I may have not been a fan of his music, like not at all, but this is truly heartbreaking. He was one of the first androgynous and openly gay German celebrities I knew. Extremely likable guy, spread positivity and tolerance. We don't know the reasons why he jumped, so let's not speculate here, out of respect. - Martin_Canine
14
Aretha Franklin died
RE "How was this not already included on the list? "
To avoid any misunderstanding I have to say that there were already lists focusing on musician deaths in 2018 - Top 10 Musicians Who Died in 2018, Most Shocking Music Moments in 2018. Aretha is at #1 on the first list.
Here I wanted to focus on other things but I don't mind if people add sad musician deaths. - Metal_Treasure
How was this not already included on the list?
Haven't listened to her but RIP - DarkBoi-X
Now THIS should be #1. Not XXXTentacion's murder. XXXTentacion was nothing but an abusive manchild who deserved to die, while Aretha Franklin was a legend. - NickelbackLinkinPark4Eva
15
Kanye West names his 3rd child Chicago (West)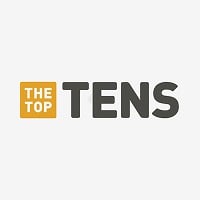 Kanye Omari West is an American rapper, songwriter, and fashion designer. He was born on June 8, 1977 in Atlanta, Georgia. After West's parents divorced, him and his single mother moved to Chicago, Illinois. At the age of 10, West temporarily moved to Nanjing, China, because his mother was teaching ...read more.
Chicago is the name of his 3rd child (girl) after also weirdly named North West and Saint West...
"- Hi, Chicago West here!
- The plumbing company? "
OK, whatever makes you happy Kanye and Kim...but I think what you do is very egotistical.
This isn't a "music moment" in a pure form but it's music-related because Kanye is very popular and for many people he's a role model. Not for me but he's got many fans world-wide. - Metal_Treasure
Judging by how he called his kid Saint West and Chicago West, he might be taking insipiration from Pete Wentz here.
As Pete Wentz has named one of his kids Saint Wentz, and Pete is also from Chicago (or at least Illinois- I don't know many places since I'm British not American).
16
Eminem releases Kamikaze
This is a good thing.Bet whoever put this on here must have liked mumble rap and disrespects legends like Tupac, - DarkBoi-X
This is a great album. - Not_A_Weeaboo
17
Lil Meerkat releases his debut mixtape Weeaboo Paradise, Vol. 1
This tape had the infamous Bohemian Rhapsody cover... - MusicLover132
18
Baby Shark rises to fame
I hate this sing
That song eventhough meant for kids is annoying. Why is it popular among the interns
Worst meme ever - Iamcool
BABY SHARK
DO DO DO DO DO DO - Not_A_Weeaboo
19 Concert held to raise $60 million to fund the Israeli Army
20
Vinnie Paul's death
He was the drummer of Pantera. - Userguy44
How is this so low? Below Kanye West naming his child Chicago? - WheresMyGuitarPick
21
Everyone forgot about Sean Paul and his new music
I never liked Sean Paul. He always sounds the same. - Userguy44
22
Reputation snubbed by Grammys
Good! Taylor Swift does not have talent at all.
It deserved to be snubbed. The album was terrible. - MusicLover132
23
Mac Miller's death
rip mac
24
Dimash Kudaibergen releases Screaming
Dimash can actually scream? He should start a metal band! - Userguy44
25
Imagine Dragons Releases yet another lack luster album
This just reminded me Imagine Dragons released an album this year. I had completely forgotten that that album exists - crowdiegal
I'm trying to hold in the explosive anger I have towards the person who put this on the list, not to mention desperately trying not to spam the crap out of them when I find them. - IceFoxPlayz
Wait what? I like Imagine Dragons, but they're not my favourite and I am not an over-obsessed person with this band and I listen to their songs once weekly. I listened to their new album, it wasn't bad, it was good. I hate a few songs, but at least give it a listen, it doesn't disappoint, especially songs like Burn Out and Natural.
26
Kamikaze snubbed by Grammys
Good.
27 Demi Lovato's Overdose
28
Carrie Underwood is still releasing music, with her album "Cry Pretty"
I'd rather listen to Baby Shark or Crazy Frog on repeat than any of Carrie Underwood's crappy music
29 Drake became more successful than the Beatles
30 Marty Balin dies
31 Major Lazer announce that they are disbanding
32
Christina Grimmie's death
Pretty sure she died in 2016, mate. - WheresMyGuitarPick
So sad to people who enjoyed her music (me)!

:(
33
Glenn Tipton diagnosed with Parkinson's disease
That's horrible! :( - Userguy44
34
Death of Malcolm Young (Rhythm guitar for AC/DC)
But he died in 2017... - Metal_Treasure
RIP
Sad, and is pretty devastating. :(
35
Dahvie Vanity accused of raping multiple women
What a crazy guy! - Userguy44
36 Pat O'Brien's arrest
37 Cupcakke releases her music video for Duck Duck Goose
BAdd New Item
Related Lists

Best Music Moments of 2018
Most Shocking Moments in 2018
Most Racist Moments of 2018

Top 10 Greatest Sports Moments of 2018
List Stats
200 votes
37 listings
311 days old

Top Remixes (5)
1. XXXTentacion murder
2. A list on this site is made to celebrate XXXTentacion's murder
3. Iron Maiden again not nominated for the Rock and Roll Hall of Fame while rappers and pop singers were nominated
htoutlaws2012
1. XXXTentacion murder
2. Rush disband
3. Avicii's suicide
LightningStrike
1. XXXTentacion murder
2. Avicii's suicide
3. Donald Trump plays Pharrell's song 'Happy' to a crowd in Indiana on the day of the mass murder of 11 people
Metal_Treasure
View All 5
Error Reporting
See a factual error in these listings? Report it
here
.