Worst Music Videos of 2014
Fan_of_Good_Music
Here are the worst music videos that were released in 2014.
The Top Ten
1
Anaconda - Nicki Minaj
Seems like a beginning of a usual porn video. - Fan_of_Good_Music
How can anyone say that this is good? - PositronWildhawk
Yeah what do we expect from this garbage trash can herself?
What's so great about this video? It's just showing how scary Nicki Minajclown is.
V 9 Comments
2 Come Get It Bae - Pharell Williams
3
Booty - Jennifer Lopez
Here we see their booties more than their faces. I expected better work from this two girls. - Fan_of_Good_Music
Kind of ironic how Jlo is judging American idol. After making a song like this
JLo doing this in her 40s. This is what doctors would call "transgressing."
V 2 Comments
4
Animals - Maroon 5
Song is good, I love it, but music video is so disgusting! If you didn't watch it yet, do not watch, just vote for this! - Fan_of_Good_Music
When I heard this song.I was first 'COOL! 'Because it's one of my fave Maroon 5 songs.But later 'ew' because of the video.This should be the Explicit one.Not Payphone.I don't see anything really wrong with it.It's Animals that have a problem - MLPFan
You're ruining our reputation
This video's disgusting!
-No it's artistic. -It's just sick
We're tired of this! - SelfDestruct
Awesome song..well not the video about stalking a girl
V 4 Comments
5 Ultraviolence - Lana Del Rey
6
Shake It Off - Taylor Swift
This chick should just go away already along with all the other artists in the top 10 of this list.
V 1 Comment
7
Black Widow - Iggy Azalea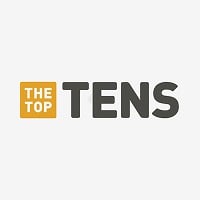 8 Pills 'N Potions - Nicki Minaj
9
All About That Bass - Meghan Trainor
Too bad & too overrated! - Fan_of_Good_Music
10
Turn Down For What - DJ Snake
It seriously feels like a bunch of guys got high on sugar and wrote whatever the hell came to their sugarhigh minds.
V 1 Comment
The Contenders
11
Problem - Ariana Grande
Hey people, do you really think this video isn't pointless? - Fan_of_Good_Music
12
Hangover - PSY & Snoop Dogg
This is actually worse than anaconda, at least Nicki tried, I'll give her that. Anyways, who likes snoop dogg?
13
Wiggle - Jason Derulo
How is this not in the top five?
14
Somethin' Bad - Miranda Lambert
Normal song with a terrible video. - Fan_of_Good_Music
15 Addicted to You - Avicii
16
Bang Bang - Jessie J, Ariana Grande, Nicki Minaj
V 2 Comments
17 Shower - Becky G
18 I'm Ready - AJR
19 Maps - Maroon 5
20 Guilty All The Same - Linkin Park
BAdd New Item
Recommended Lists