Top Ten Worst NASCAR Drivers
Darrell
Drivers who somehow had the talent to make it to NASCAR's big leagues, but failed to produce from there.
The Top Ten
1
Danica Patrick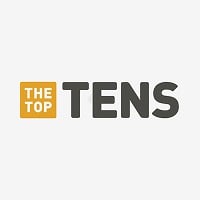 Danica Sue Patrick is an American professional racing driver. She is the most successful woman in the history of American open-wheel racing—her victory in the 2008 Indy Japan 300 is the only female win in an IndyCar Series race.
Not a fan she is worse then Kyle Bush. Arrogant, rude, and not a good driver. I do not think she has won once. Someone more qualified would have been more then happy to have taken her place
She can drive pretty well but she has no balls Right Mario.
Nobody here is being sexist putting a female in the sprint cup series was a good idea to somewhat balance out the two genders but putting danica in the cup series was a recipe for disaster and just to add to it shes a feminist and a feminist in a male dominated sport is not a recipe for disaster
191,starts
No wins
No tops 5's
7 top 10's
97 Comments
2
Juan Pablo Montoya
If I was an owner, I would hire Kyle Busch over this guy. He can't keep a straight line and he likes to cause havoc in the last 10 races by not making the Chase and then wrecking everyone in the Chase. Just terrible - greatesttop10s
One you can't understand the guy and he only has one races on pit strategy but he can't win races anymore he only made chase once also.
Crashed into a jet drier during a yellow. Nothing is worse than that. It even had its hazards on to warn him to watch out...
Montoya was not to bad in nascar. It's just that he was given WAY too much hype in his first two year. - Shadow6461
14 Comments
3
Jennifer Jo Cobb
She is also terrible. - RobertWisdom
You do see the guys on the list, don't you? 7 out of 10 to be exact. Sexist? No, realist.
This list isn't sexist at all...
She can hardly make it out of the garage
3 Comments
4
Kevin Conway
Rookie of the year because the only rookie!
I don't think kevin conway is the worst. he should be resected
he will never finish in the top 10 once in his career - carrac111
Jeff Gordon said WORST EVER!
7 Comments
5
Norm Benning
He's just a normal old man that would kill you in a race just races for a lower team - lilrocketman
Norm Benning is the nicest person you'll ever meet and he's consistent and finishes every race
Nobody knows who he is. Nobody SHOULD know who he is.
6
Kim Crosby
Wrecked every car she had, always was way off the top speeds in qualifying/races, and only got there because she was a woman. The one good thing was her sponsorship. - Darrell
SHE IS A WOMAN! WHY IS SHE IN THIS RACING COMPETITION?
7
Mike Harmon
THIS guy is a CRIMINAL. Hate to "hate on" any driver but he is what he is. Belongs in prison.
3 top 20's in 18 years of xfinity. Enough said
I think his crash at Bristol in 2002 is a sign from God telling him to get out of the sport - Shadow6461
Has been a backmarker his whole career in national series.
8
Scott Speed
Terrible in formula 1 even worse in NASCAR
Cross dresses and paints his nails zebra stripes
Just plan terrible
He is always last
1 Comment
9
Kyle Petty
I don't feel as though he was even related to richard petty simply because he just drives so bad he drove the same stuff that the king won 200 races with and still only won 8! In my opinion he should be 1st on this list
Should have left NASCAR 20 years sooner I remember 43 always came in last putting around the track or never finished. A haircut tells it all he hates change.
Bad driver with douche haircut. Born on third base and brags about the triple he hit.
This guy died. That's why he sucks so bad. - Tacocheese
5 Comments
10
David Stremme
sucks
His statistics are even worse than Danica's at the Cup level! 3 top tens in 200 races!
He absolutely sucks had good equipment blew it. Buys his success if that's what you want to call it when he isn't turning people into the wall in a dirt car. When I get back to taking I will personal entera race just to door slam this asswhole
Failed with high end equipment
3 Comments
The Contenders
11 Johnny Chapman
12
Daniel Suarez
He is a good driver
I think that this guy will be the best mexican nascar driver in the world because he was the first non-american guy who won a xfinity championship.
He sucks
Good
13
Shane Hmiel
He failed a drug test and became a huge bust
14
JJ Yeley
Usually he's out of the race by lap 10 or several laps down. Just get out of the way.
Nascar's biggest bust for joe gibbs racing and now a start and parker.
Wasn't even good in the Busch series and Gibbs replaced Bobby Labonte with this guy. If you can't do well with the one of the best NASCAR teams, you don't belong in the sport.
15
John Wes Townley
John Wrecks Weekly. His dad is still charging $0.25 for Zax sauce because of him.
"Sir Crash-a-lot"
God thing he retired, he saved a lot of race cars.
He should be #1. He was wrecking in every race in 2009. - marionspongebob
8 Comments
16
Elliott Sadler
He's won races before. He made the Chase in the 1st year they had it. You may not think so but Elliott is actually a talented driver.
I don't understand how he gets all of these top-quality rides. He hasn't done anything in the Cup level. - Darrell
Elliott Sadler is a great driver, he nearly won the Nationwide Championship a few years back, and in the early and mid 2000s he was always a factor in the Sprint Cup races.
He is an imbecile
2 Comments
17
Clint Bowyer
Pretty much the Richmond thing. Not sure why he wasn't legally investigated for conspiring to alter the outcome of a wagering sports event. Not to mention costing everyone on the NAPA team their jobs. That's about as sorry as it gets.
I will NEVER respect him after what happened at Phoenix 2012, and Richmond 2013. At least Kyle Busch doesn't try to cause wrecks that puts ALL OF NASCAR out of balance. He needs to be above guys like Kurt Busch, Steve Park, Matt Kenseth, Tony Stewart, Dale Earnhardt Jr, Bobby Labonte and Jeff Gordon. Those guys had talent. Clint Bastard? He in my mind is easily one of the 5 worst NASCAR drivers ever. - greatesttop10s
2013 Richmond. Enough said.
Clint Bowyer isn't just a NASCAR douchebag. He's pretty much an overall douchebag... Period. He's arrogant, a very obnoxious, sloppy drunk & disrespectful. Do I want to hang out with you? Um... No Clint. I don't make a habit of hanging out with people I want to throat punch...
2 Comments
18
Carl Long
Start and Parks a lot
Been in NASCAR since 1999 and has never won
He is not bad, just unlucky
He got negative points in 2009
3 Comments
19
Dario Franchitti
For an indycar driver he should have drove better at nascar but he sucked
20 Hal Martin
21
Steve Wallace
Only here cause of daddy. Always finds new ways to crash cars and blames someone for his mistakes. Hope Tony Stewart beats him up
He crashed coming out of the garage one time. LOL
Only Steven can cause $500,000 dollers every weekend. He is just a money burner. Good thing that Rusty Wallace shut down the team, or else he would be needing a soup kitchen
Still feel bad for Rusty Wallace
2 Comments
22
Brian Vickers
I feel for the guy. Blood clots suck.
He and his team are gone. He doesn't have the opportunities he deserved. He needs to be moved back on this list.
He's a good driver, look at the top fives he has
He is trash... What a piece of trash.
4 Comments
23
Brian Scott
I remember he somehow won the 2015 Talladega pole
HE SPINS OUT EVERY SINGLE RACE, each race week I try to come up with at least 5 predictions that I think will happen. 1 of them is always "Brain Scott will spin out."
I hope nobody voted for him recently because he has improved a lot.
Just plain out bad I always predict he will spin out or wreak almost every week.
4 Comments
24
Erin Crocker
Does he need to be mentioned? No,
Also known as Ray Evernham's bitch.
25
Casey Atwood
Who would have known the Busch-series phenom would have laid such a big goose-egg in the Cup series? - wyldphyre
He would've been amazing if Ray Evernham didn't screw him and the rest of the team over all for that skank Erin Crocker
26
Jacques Villeneuve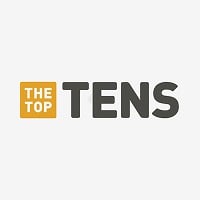 F1 drivers moving to NASCAR isn't good. Stay out of this, Michael Schumacher and Sebastian Vettel.
He is a big cry baby wrecker
Became a fan of his when I watched him steal the Indy 500 from fellow Canadian Scott Goodyear. Very good open wheel driver Won F-1 title in 1996 then Williams team fell apart when Renault withdrew support and got stuck with mecachrome and supertec engines.(along with Willams' legal problems from Senna's death) he turned into the crash king while Ralf Schumacher did squeeze a win out of a bad car with customer engines. Went to Bar-Honda team and crashed somemore. Finally left F-1 for NASCAR I thought he would do some good NASCAR proved be as bad as his last season in F-1. His father, the late Gilles Villeneuve has a racetrack named after him I guess we could name a demolition derby after Jacques. Would loved to have seen Michael Schumacher try NASCAR.
Just another washed up open wheel driver.

Foreigner, not the band
27
Travis Pastrana
He Belongs To Rally Racing And NASCAR. Idiot
He don't belong in NASCAR
28
Christian Fittipaldi
No one realizes that richard petty hiring him was one of the reasons why the 43 sucks
29 David Gilliland
30
Shawna Robinson
could have been first girl superstar driver
Still better than Danica.
If she had the equipment they give panica to smash every week, shawna would have won more races than Jeff Gordon. She was never given a chance, then the panica comes in and can't win with a top car. Wish they had kept mark Martin
31 AJ Foyt IV
32
Michael Waltrip
Bad driver. Worse person.
Only won on plate tracks in superior equipment. Zero skill on tracks that require a real driver.
Biggest fraud in NASCAR. Robby Gordon said it best about him, he pretends to be a nice guy but he's not. Of course Robby's one to talk.
He acts like he is some hot, he'd be a better comedian or t.v host
8 Comments
33
Morgan Shepherd
He'll always have my respect for wrecking the widdle baby Logano that time.
Only reason why is because he's unlucky.
Crashed Logano when he was 15 laps down. Retire old man!
He is WAY to old.
34
Joey Logano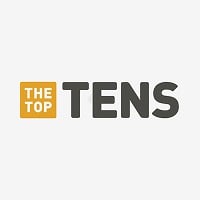 Snarky Mamma's boy. Good team great equipment gets him by.
Joey Logano is always driving like a idiot, and wrecking other drivers all the time, he always has fits in the car when he doesn't get what he wants.
He's too good for this list. Decent driver with good team and doesn't look like an idiot on national television like his teammate
Daytona 500 champ makes this list? He is way better than Brian Keselowski yet he is higher on the list
11 Comments
35
Brian Keselowski
Hot ass
Yep
Brian tries really hard and I know it but he fails to qualify a lot and if he makes it in he wrecks. But the thing that made him look stupid was thinking he was ready for cup
HE HAS DONE NOTHING! His brother (Brad Keselowski) is my favorite driver. But BRIAN looks like a baby compared to Brad - greatesttop10s
4 Comments
36 Larry Foyt
37 Jerry Glanville
38
Jimmie Johnson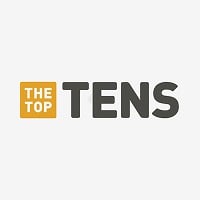 Jimmie Kenneth Johnson is an American professional stock car racing driver and a six-time champion in the NASCAR Sprint Cup Series.
Cheaters always win! Jimmy has a career in politics after NASCAR. However when did NASCAR and WWE merge watching Jimmy Johnson win is like watching WWE wrestling it all seems to be scripted these days... Like politics
He wins all the time and its so annoying I know NASCAR is picking favorites with him I want to see someone else win
By worst, they mean bad drivers. Six championships means he is good
Johnson should not even be on this list
9 Comments
39
Paul Menard
Terrible!
He's only at nascar cus of his daddy's and menards' deep pockets
40
Trevor Bayne
Hugely overrated ever since winning the Daytona 500 as a rookie. He's been horrible ever since going to cup full time.
I give a ton of respect to the 2011 Daytona 500 winner, and mabye he's not good because he gets caught in the wrong place at the wrong time
41
Ty Dillon
Grandaddy, Grandaddy, give me a racecar, PLEASE. RICH PUNK that can't drive. anybody in a Racecar left at the end of Daytona and Talladega can win.Look at the past of.one hit wonder's
Whiny little rich kid who has no respect for the history of the sport or his family team. It sucks for his brother Austin who is a class act and has to deal with this crap. Not to mention Austin is 10x the driver Ty wishes he could be.
Whines when he loses a race. He blames Chase Elliott for crashing him when he was out of gas and blocked him. Then he cries in his post race interview
Stupid person don't know how to drive. He should be some person that works at Walmart
16 Comments
42
Josh Wise
65 races without a single top 15 during the 2012-2013 seasons.
Not so wise I guess...bald head
43
Boris Said
I miss the Trans-Am series. Boris was great in the mustangs not bad in a stock car at Watkins Glen, sucks on an oval. Overall on NASCAR road courses I would bet in Ron Fellows instead. I wish the SCCA Trans Am series was still around Boris did quite good in a Jack Roush Mustang
44
Sam Hornish Jr.
He had one job, just finish, one job
What kind of crack is Roger Penske smoking to keep letting this guy behind the wheel? His sponsor is Mobil 1, but it might as well be Target, because he seems to find every wreck. - wyldphyre
He's 1st in points
Penske is a POS for getting rid of this guy and choosing Joey Slogano instead
45
Kyle Busch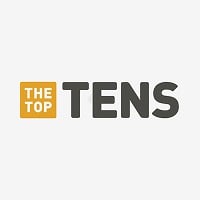 Get him higher
I always want him to crash or lose a cylinder
Spoiled little rich kid, if he doesn't win he throws a temper tantrum
He should be number 1 little cheat butt
8 Comments
46
Tony Stewart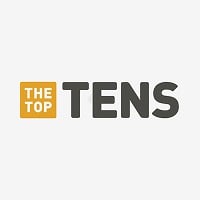 Anthony Wayne Stewart, nicknamed Smoke, is an American former professional stock car racing driver and is currently a NASCAR team owner.
Three time champion Tony Stewart is on this list? Idiots.
Well it wasn't his fault he killed Kevin Ward the idiot went out of his car
People only vote tony cause they notice "oh hey he does bad every race I'll vote for him" they don't know that he won THREE CHAMPIONSHIPS.
He used to be really good and he sucks now. Probably why he's calling it quits
6 Comments
47
Jeb Burton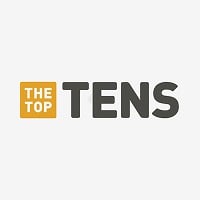 After the Duels and crashing some good cars, Jeb, you deserve to be on the list
His car can't even turn so until you make NASCAR keep your mouth closed
He's one of the worst legacy drivers in nascar and yet he's lower than dale Earnhardt Jr. WHAT?! - Shadow6461
All he did is crash and get lapped. Then he wrecked Bowman and made him DNQ
48
John Graham
BOOO He's an NY islander fan BO!
49
Martin Truex Jr.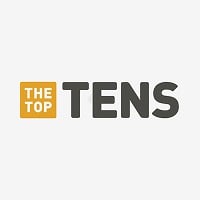 Martin Lee Truex Jr. is an American professional stock car racing driver. He currently competes full-time in the NASCAR Sprint Cup Series.
I'm tired of people treating Truex like a lost puppy because he was sent to a single car team. Truex says he didn't know Bowyer wrecked but it was probably a lie. Bowyer said he got "loose" and spun. I'm sure at the team meeting the villans had a plan to he revenge at Gordon when he made a mistake and made anger get the best of him. So then they decided to cheat to get Truex in the Chase. I'm sure 100 percent Truex was at the meeting when they discussed the plan. Instead of talking about race setups they decide how to get in the chase without doing anything. It tells Truex can't drive and tells MWR doesn't have fast enough cars to keep up. Glad Truex finished around 26th in points last year and that he ran with guys like Alex Bowman and Michael Annett. Truex is easily a bad driver that has won 2 races and is considered a top notch driver.
He's not bad anymore, just set the record for most laps led in a race, no foul play either. There was only one green flag pass that whole face and he led all but 12 laps!
won busch series title but kant make the chase 2 years in a row
He is a great driver he just needs more luck
1 Comment
50
Denny Hamlin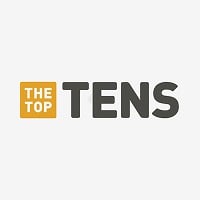 Not bad just a smidgen
This is just a joke
PSearch List
Related Lists

Greatest NASCAR Drivers

Best NASCAR Drivers of 2014

Best Nascar Drivers of 2013
Top 10 NASCAR Drivers of 2017
List Stats
1,000 votes
120 listings
11 years, 55 days old

Top Remixes (11)
1. Norm Benning
2. Johnny Chapman
3. Kevin Conway
mister83e
1. Danica Patrick
2. Daniel Suarez
3. JJ Yeley
Rowdyfan18
1. Shane Hmiel
2. Kyle Petty
3. Scott Speed
iceeman06
View All 11
Error Reporting
See a factual error in these listings? Report it
here
.