Top Ten Worst NASCAR Drivers
Darrell
Drivers who somehow had the talent to make it to NASCAR's big leagues, but failed to produce from there.
The Top Ten
1
Danica Patrick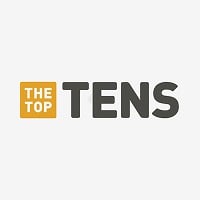 Nobody here is being sexist putting a female in the sprint cup series was a good idea to somewhat balance out the two genders but putting danica in the cup series was a recipe for disaster and just to add to it shes a feminist and a feminist in a male dominated sport is not a recipe for disaster
She might have a chance at victory lane if all the other drivers stayed home but she would probably still wreck the car
A good reason not to buy Nature's Bakery products would be their spokesperson. She is a mediocre driver. If it is okay for their spokesperson to be mediocre, then maybe in their culture it is okay for their employees to be mediocre and it is okay to put out a mediocre product. I demand better than mediocrity in my food.
New Female Driver
Nah I will stick with Her
V 74 Comments
2
Juan Pablo Montoya
If I was an owner, I would hire Kyle Busch over this guy. He can't keep a straight line and he likes to cause havoc in the last 10 races by not making the Chase and then wrecking everyone in the Chase. Just terrible - greatesttop10s
One you can't understand the guy and he only has one races on pit strategy but he can't win races anymore he only made chase once also.
Crashed into a jet drier during a yellow. Nothing is worse than that. It even had its hazards on to warn him to watch out...
Montoya was not to bad in nascar. It's just that he was given WAY too much hype in his first two year. - Shadow6461
V 14 Comments
3
David Stremme
Failed with high end equipment
He's blind as a bat. Enough said. - marionspongebob
101 wrecks! she needs to leave NASCAR!
please.
4
John Wes Townley
He should be #1. He was wrecking in every race in 2009. - marionspongebob
Has he EVER not crashed an entire weekend of NASCAR racing?
He just won a race, he can't be that bad
Why is townley #28?
V 5 Comments
5
Kim Crosby
Wrecked every car she had, always was way off the top speeds in qualifying/races, and only got there because she was a woman. The one good thing was her sponsorship. - Darrell
V 1 Comment
6
Kevin Conway
he will never finish in the top 10 once in his career - carrac111
Jeff Gordon said WORST EVER!
I try to forget about how bad this guy sucked.
Kevin conman that is all - Shadow6461
V 5 Comments
7
Steve Wallace
Only here cause of daddy. Always finds new ways to crash cars and blames someone for his mistakes. Hope Tony Stewart beats him up
He crashed coming out of the garage one time. LOL
Only Steven can cause $500,000 dollers every weekend. He is just a money burner. Good thing that Rusty Wallace shut down the team, or else he would be needing a soup kitchen
Still feel bad for Rusty Wallace
V 2 Comments
8
Jennifer Jo Cobb
She can hardly make it out of the garage
She can hardly make the first lap
You do see the guys on the list, don't you? 7 out of 10 to be exact. Sexist? No, realist.
If she didn't have money she wouldn't be driving
V 2 Comments
9
Kyle Petty
I don't feel as though he was even related to richard petty simply because he just drives so bad he drove the same stuff that the king won 200 races with and still only won 8! In my opinion he should be 1st on this list
Should have left NASCAR 20 years sooner I remember 43 always came in last putting around the track or never finished. A haircut tells it all he hates change.
Bad driver with douche haircut. Born on third base and brags about the triple he hit.
This guy died. That's why he sucks so bad. - Tacocheese
V 5 Comments
10
Shane Hmiel
He failed a drug test and became a huge bust
The Contenders
11
Scott Speed
Terrible in formula 1 even worse in NASCAR
Cross dresses and paints his nails zebra stripes
He is always last
Just plan terrible
V 5 Comments
12 Christian Fittipaldi
13
Norm Benning
Norm Benning is the nicest person you'll ever meet and he's consistent and finishes every race
Nobody knows who he is. Nobody SHOULD know who he is.
14
Elliott Sadler
He's won races before. He made the Chase in the 1st year they had it. You may not think so but Elliott is actually a talented driver.
I don't understand how he gets all of these top-quality rides. He hasn't done anything in the Cup level. - Darrell
Elliott Sadler is a great driver, he nearly won the Nationwide Championship a few years back, and in the early and mid 2000s he was always a factor in the Sprint Cup races.
He is an imbecile
V 2 Comments
15
Brian Scott
HE SPINS OUT EVERY SINGLE RACE, each race week I try to come up with at least 5 predictions that I think will happen. 1 of them is always "Brain Scott will spin out."
I hope nobody voted for him recently because he has improved a lot.
He always wrecks. EVERY RACE he's been in this season, he wrecks, from 23rd place. Ridiculous
V 2 Comments
16 Johnny Chapman
17
Michael Waltrip
Biggest fraud in NASCAR. Robby Gordon said it best about him, he pretends to be a nice guy but he's not. Of course Robby's one to talk.
He acts like he is some hot, he'd be a better comedian or t.v host
Flips almost EVERY year.
Screw him
V 3 Comments
18
Mike Harmon
I think his crash at Bristol in 2002 is a sign from God telling him to get out of the sport - Shadow6461
Has been a backmarker his whole career in national series.
19
Clint Bowyer
I will NEVER respect him after what happened at Phoenix 2012, and Richmond 2013. At least Kyle Busch doesn't try to cause wrecks that puts ALL OF NASCAR out of balance. He needs to be above guys like Kurt Busch, Steve Park, Matt Kenseth, Tony Stewart, Dale Earnhardt Jr, Bobby Labonte and Jeff Gordon. Those guys had talent. Clint Bastard? He in my mind is easily one of the 5 worst NASCAR drivers ever. - greatesttop10s
2013 Richmond. Enough said.
He deliberately cheated and instead of benefiting his teamate, he cost him a ride.
Clint Bowyer isn't just a NASCAR douchebag. He's pretty much an overall douchebag... Period. He's arrogant, a very obnoxious, sloppy drunk & disrespectful. Do I want to hang out with you? Um... No Clint. I don't make a habit of hanging out with people I want to throat punch...
V 1 Comment
PSearch List
Recommended Lists
Related Lists

Greatest NASCAR Drivers

Best Nascar Drivers of 2013

Best NASCAR Drivers of 2014
Top 10 NASCAR Drivers of 2017
List StatsUpdated 21 Jul 2017
1,000 votes
118 listings
8 years, 334 days old

Top Remixes (9)

1. Danica Patrick
2. Shane Hmiel
3. Jennifer Jo Cobb
Jesman33
1. John Wes Townley
2. David Stremme
3. Steve Wallace
jlpsnipes
1. Norm Benning
2. Johnny Chapman
3. Kevin Conway
mister83e
View All 9
Posts
Error Reporting
See a factual error in these listings? Report it
here
.