Top Ten Worst NASCAR Drivers
Darrell
The Contenders: Page 2
21 Dario Franchitti
22 Hal Martin
23 JJ Yeley
24
Brian Vickers
I feel for the guy. Blood clots suck.
He and his team are gone. He doesn't have the opportunities he deserved. He needs to be moved back on this list.
He's a good driver, look at the top fives he has
He is pretty good
V 3 Comments
25 AJ Foyt IV
26
Kasey Kahne
Good driver but always has something go wrong. Kahne could be leading but then he always has issues with 60 to go and finishes 20th
I guess he is bad because he won 17 races oh well
Only got there because he is a pretty boy. No discernible talent at tracks that are not 1.5 miles in length - Darrell
BAD BAD BAD BAD BAD BAD He better become an actor/singer rather than a racer
V 3 Comments
27
Casey Atwood
Who would have known the Busch-series phenom would have laid such a big goose-egg in the Cup series? - wyldphyre
He would've been amazing if Ray Evernham didn't screw him and the rest of the team over all for that skank Erin Crocker
28
Travis Pastrana
He Belongs To Rally Racing And NASCAR. Idiot
V 1 Comment
29
Jacques Villeneuve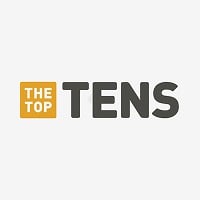 F1 drivers moving to NASCAR isn't good. Stay out of this, Michael Schumacher and Sebastian Vettel.
Became a fan of his when I watched him steal the Indy 500 from fellow Canadian Scott Goodyear. Very good open wheel driver Won F-1 title in 1996 then Williams team fell apart when Renault withdrew support and got stuck with mecachrome and supertec engines.(along with Willams' legal problems from Senna's death) he turned into the crash king while Ralf Schumacher did squeeze a win out of a bad car with customer engines. Went to Bar-Honda team and crashed somemore. Finally left F-1 for NASCAR I thought he would do some good NASCAR proved be as bad as his last season in F-1. His father, the late Gilles Villeneuve has a racetrack named after him I guess we could name a demolition derby after Jacques. Would loved to have seen Michael Schumacher try NASCAR.
V 1 Comment
30 Casey Mears
31 Larry Foyt
32 Jerry Glanville
33
Shawna Robinson
could have been first girl superstar driver
If she had the equipment they give panica to smash every week, shawna would have won more races than Jeff Gordon. She was never given a chance, then the panica comes in and can't win with a top car. Wish they had kept mark Martin
V 1 Comment
34 David Gilliland
35
Joey Logano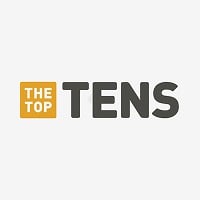 Joey Logano is always driving like a idiot, and wrecking other drivers all the time, he always has fits in the car when he doesn't get what he wants.
He's too good for this list. Decent driver with good team and doesn't look like an idiot on national television like his teammate
Daytona 500 champ makes this list? He is way better than Brian Keselowski yet he is higher on the list
He is a tie with first for my favorite.
V 9 Comments
36
Jimmie Johnson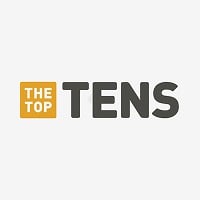 Jimmie Kenneth Johnson is an American professional stock car racing driver and a six-time champion in the NASCAR Sprint Cup Series.
Cheaters always win! Jimmy has a career in politics after NASCAR. However when did NASCAR and WWE merge watching Jimmy Johnson win is like watching WWE wrestling it all seems to be scripted these days... Like politics
He wins all the time and its so annoying I know NASCAR is picking favorites with him I want to see someone else win
By worst, they mean bad drivers. Six championships means he is good
He has kinda stopped winning as much, he is still good though
V 8 Comments
37
Sam Hornish Jr.
What kind of crack is Roger Penske smoking to keep letting this guy behind the wheel? His sponsor is Mobil 1, but it might as well be Target, because he seems to find every wreck. - wyldphyre
Penske is a POS for getting rid of this guy and choosing Joey Slogano instead
V 1 Comment
39
Dale Earnhardt Jr.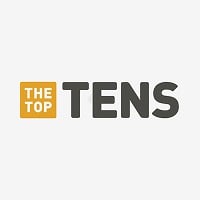 Ralph Dale Earnhardt Jr., known professionally as Dale Earnhardt Jr., Dale Jr., or just Junior, is an American professional stock car racing driver and champion team owner.
The drivers all gave him a free one on the first race he was in after losing his father. He is with the best racing crew on the circuit and still he limps in every week. Change his name and he would be racing dirt ovals.
He's one of the best NASCAR drivers out there. He won four races in the 2014 season and made it pretty far in the chase. He didn't get to where he is by his daddy he got recognized though his daddy
One of the "worst drivers ever" yet he has 26 more wins than all of you couch analysts combined... but that's none of my business. I can name HUNDREDS of drivers worse than him. Probably thousands.
If Dale was bad, his father would be facing away from the hole in the clouds.
Best crew money can buy, best setup, best car, other drivers give him a pass because of his father yet he still only is average. Pathetic.
Nothing worse than legacy drivers. Nobody cares who your daddy was, work to prove yourself and deserve to be there, but no, not Daley-poo - he just gets by because of his name.
What a sad sack of a driver.
V 5 Comments
40
Morgan Shepherd
He'll always have my respect for wrecking the widdle baby Logano that time.
Only reason why is because he's unlucky.
Crashed Logano when he was 15 laps down. Retire old man!
V 1 Comment
PSearch List
Recommended Lists
Related Lists

Greatest NASCAR Drivers

Best Nascar Drivers of 2013

Best NASCAR Drivers of 2014
Top Ten Most Underrated NASCAR Drivers
List StatsUpdated 29 May 2017
900 votes
118 listings
8 years, 281 days old

Top Remixes (9)

1. Danica Patrick
2. Shane Hmiel
3. Jennifer Jo Cobb
Jesman33
1. John Wes Townley
2. David Stremme
3. Steve Wallace
jlpsnipes
1. Norm Benning
2. Johnny Chapman
3. Kevin Conway
mister83e
View All 9
Posts
Error Reporting
See a factual error in these listings? Report it
here
.