Top Ten Worst NASCAR Drivers
Darrell
The Contenders: Page 3
41
Ty Dillon
Whiny little rich kid who has no respect for the history of the sport or his family team. It sucks for his brother Austin who is a class act and has to deal with this crap. Not to mention Austin is 10x the driver Ty wishes he could be.
Whines when he loses a race. He blames Chase Elliott for crashing him when he was out of gas and blocked him. Then he cries in his post race interview
Stupid person don't know how to drive. He should be some person that works at Walmart
Spoiled little brat. The Busch brothers of the future
V 14 Comments
42
Tony Stewart
Three time champion Tony Stewart is on this list? Idiots.
People only vote tony cause they notice "oh hey he does bad every race I'll vote for him" they don't know that he won THREE CHAMPIONSHIPS.
He used to be really good and he sucks now. Probably why he's calling it quits
He gets in fights all the time, and killed a NASCAR driver
V 5 Comments
43
Dale Earnhardt Jr.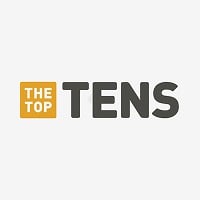 Ralph Dale Earnhardt Jr., known professionally as Dale Earnhardt Jr., Dale Jr., or just Junior, is an American professional stock car racing driver and champion team owner.
The drivers all gave him a free one on the first race he was in after losing his father. He is with the best racing crew on the circuit and still he limps in every week. Change his name and he would be racing dirt ovals.
He's one of the best NASCAR drivers out there. He won four races in the 2014 season and made it pretty far in the chase. He didn't get to where he is by his daddy he got recognized though his daddy
One of the "worst drivers ever" yet he has 26 more wins than all of you couch analysts combined... but that's none of my business. I can name HUNDREDS of drivers worse than him. Probably thousands.
If Dale was bad, his father would be facing away from the hole in the clouds.
Best crew money can buy, best setup, best car, other drivers give him a pass because of his father yet he still only is average. Pathetic.
Nothing worse than legacy drivers. Nobody cares who your daddy was, work to prove yourself and deserve to be there, but no, not Daley-poo - he just gets by because of his name.
What a sad sack of a driver.
V 5 Comments
44
Boris Said
I miss the Trans-Am series. Boris was great in the mustangs not bad in a stock car at Watkins Glen, sucks on an oval. Overall on NASCAR road courses I would bet in Ron Fellows instead. I wish the SCCA Trans Am series was still around Boris did quite good in a Jack Roush Mustang
45
Kyle Busch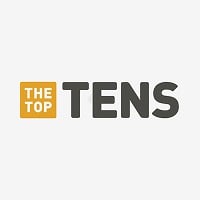 I always want him to crash or lose a cylinder
Spoiled little rich kid, if he doesn't win he throws a temper tantrum
He should be number 1 little cheat butt
Kyle Busch is not the worst as in "winning a lot, etc" but the worst when it comes to stuff like sportsmanship. Also, IT IS COMPLETELY UNFAIR FOR A SPRINT CUP CHAMPION TO BE ALLOWED TO RACE IN THE TRUCK SERIES AND XFINITY, LET THE ROOKIES HAVE A CHANCE!
V 6 Comments
46
Robby Gordon
Wrecks a lot despite 2 wins. Wrecks others and is just a big idiot
Jeff is better than him
Leeroy Jenkins - Shadow6461
Talk about a hothead, Great on dirt sucks on pavement. During off road races likes to cover the spectators with dirt. Competed in gruling Dakar Ralley. I surprised he has not killed anyone. He's safe as long he stays off paved roads and out of stock cars.
47 John Graham
48
Kevin Lepage
Nobody even mentioned his moronic decision to wreck the whole field at Talladega in 2008, he should be WAY higher.
My dad knew this guy in high school. - Tacocheese
He is really bad, and ugly
Had 25 DNQ's in 2007. 'enough said. - Drippycheesycanoli
V 2 Comments
49
Austin Dillon
At the coke zero 400 he hit the catch fence so he should have some respect
Not as bad as Ty, but at least he has some respect
I think he's good when he's not
He flew in the crowd
V 3 Comments
50
Cole Whitt
He usually places last place not counting the ones who crashed...
51
Erik Jones
What's he doing here? - UltraGamer
Why is he even here?
Y'all are stupid
53
Jeb Burton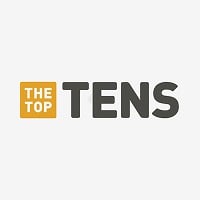 After the Duels and crashing some good cars, Jeb, you deserve to be on the list
His car can't even turn so until you make NASCAR keep your mouth closed
He's one of the worst legacy drivers in nascar and yet he's lower than dale Earnhardt Jr. WHAT?! - Shadow6461
All he did is crash and get lapped. Then he wrecked Bowman and made him DNQ
54
Denny Hamlin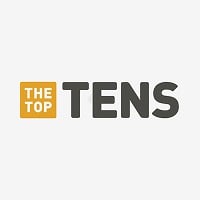 This is just a joke
55 Paul Menard
56
Jeff Gordon
Jeff Gordon is one of the best drivers ever. Sad to see him retire after 2015
He is one of the best, what is he doing on the list?
Why is Gordon even on this list
The car is in good hands now
V 6 Comments
57
Martin Truex Jr.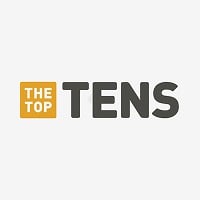 Martin Lee Truex Jr. is an American professional stock car racing driver. He currently competes full-time in the NASCAR Sprint Cup Series.
I'm tired of people treating Truex like a lost puppy because he was sent to a single car team. Truex says he didn't know Bowyer wrecked but it was probably a lie. Bowyer said he got "loose" and spun. I'm sure at the team meeting the villans had a plan to he revenge at Gordon when he made a mistake and made anger get the best of him. So then they decided to cheat to get Truex in the Chase. I'm sure 100 percent Truex was at the meeting when they discussed the plan. Instead of talking about race setups they decide how to get in the chase without doing anything. It tells Truex can't drive and tells MWR doesn't have fast enough cars to keep up. Glad Truex finished around 26th in points last year and that he ran with guys like Alex Bowman and Michael Annett. Truex is easily a bad driver that has won 2 races and is considered a top notch driver.
He's not bad anymore, just set the record for most laps led in a race, no foul play either. There was only one green flag pass that whole face and he led all but 12 laps!
won busch series title but kant make the chase 2 years in a row
He is a great driver he just needs more luck
58
Kurt Busch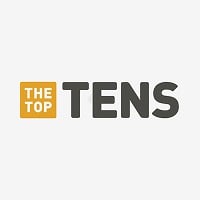 Kurt Thomas Busch is an American professional stock car racing driver. He currently competes full-time in the NASCAR Sprint Cup Series.
He has really turned his life and career around the past few years. I thought he handled the trained assassin situation great even after NASCAR jumped the gun on the suspension.
V 2 Comments
59
Brad Keselowski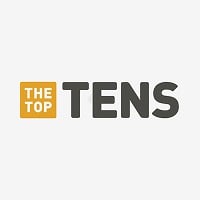 He is a uncontrolled kid. He doesn't use his head and only cares about himself. He ruined Deny Hamlin, Matt Kenseth, and Jeff Gordon's chances at a championship. He should drive smart
Wrecks people to win. Ruined Matt Kenseth, Denny Hamlin, and Jeff Gordon's chances at a championship. He is bad for NASCAR
He looks like a donkey. Drives like one too
Reckless and an absolute dip, he did not deserve the 2012 championship. He races too aggressive too early
V 6 Comments
PSearch List
Recommended Lists
Related Lists

Greatest NASCAR Drivers

Best Nascar Drivers of 2013

Best NASCAR Drivers of 2014
Top 10 NASCAR Drivers of 2017
List StatsUpdated 24 Jul 2017
1,000 votes
118 listings
8 years, 337 days old

Top Remixes (9)

1. Danica Patrick
2. Shane Hmiel
3. Jennifer Jo Cobb
Jesman33
1. John Wes Townley
2. David Stremme
3. Steve Wallace
jlpsnipes
1. Norm Benning
2. Johnny Chapman
3. Kevin Conway
mister83e
View All 9
Posts
Error Reporting
See a factual error in these listings? Report it
here
.