Top Ten Worst NFL Head Coaches
Darrell
The worst head coaches of all time in the NFL. (Objective responses only please)
The Top Ten
1
Cam Cameron
HE SET THE DOLPHINS BACK FIVE YEARS AT LEAST!
1-15 in his only season as a Head coach :/
The infamous 1-15 record that got him fired - htoutlaws2012
What a LOSER!
V 1 Comment
2
Rod Marinelli
This guy should be on the list he made the lions go 0-16 he should be in the list PERIOD! - htoutlaws2012
Absolutely sucked... Made no sense at his press conferences, made no sense with his strategy. An idiot as a coach.
If you are a coach that goes 0-16 you should be on this list. Marinelli deserves to be on this list.
He was sucking for Stafford I think?
3
Brad Childress
As a Packers fan I never cared for Brad Childress. Just because he lead the Vikings to the playoffs twice that doesn't mean he's a successful head coach.
Terrible. Just... Terrible. (And I'm a Minnesota fan)
V 4 Comments
4
Rex Ryan
He will be fired again soon... there is even a Facebook page started by Jet's fans to get him fired. As a Bills fan I used to laugh at him and his teams, now I suffer as well. 160 Yards of offense in week 1... worst in team history
Rex Ryan almost lost his job yesterday just a terrible coach
He really loves his defensive picks more than offense. - htoutlaws2012
The master of making losing a cool thing.
V 7 Comments
5
Mike Singletary
Stick to the linebackers. Once you add in offense with him he sucks. Obviously.
Well, had Alex Smith, Vernon Davis, and a great defense...jim comes in and boom.fantastic seasons and a superbowl appearance..and ( again) Alex Smith is winning games looking like more than a game manager..great job
V 1 Comment
6
Bobby Petrino
It took him less than a year to anger his players, lose the respect of fans, back out of a contract, and end up with a terrible reputation in sports. The only excuse he has is that the Falcons were pretty bad with or without him in 2007. - Darrell
lol at petrino I couldve won more games with the falcons in 07 than you did. He can't coach pro football he should stay at arkansas where he belongs - Chris-1
Left a note in players lockers, real class!
Petrino is better off in Louisville.
V 4 Comments
7
Jim Caldwell
Clearly had no idea what to do in his second year with the Lions team. it's nice knowing ya wouldn't wanna be ya! - htoutlaws2012
Caldwell is not helping the Lions even though they made the playoffs last year.
As the team tries to progress, his gonna be the reason we ultimately lose, his not that great of a coach make him out to be when he was in Indy. - htoutlaws2012
No he took the Colts to the super bowl his first year
Always had a deer in the headlights daze on his f
V 1 Comment
8
Romeo Crennel
The same team he made the worst in the NFL during the 2012 now has the best record thanks to a coaching change. Tells you a lot.
Never had a winning season he pulled some upsets but could never do well when it comes to winning consistently. - htoutlaws2012
9
Rich Kotite
Why isn't Herm Edwards on this this. I would put him number 2 behind this guy.
V 1 Comment
10
Norv Turner
I'm sorry to say but he is really not a good coach at all and I rarely think that the Chargers will the Super Bowl which they will never so yeah he is not good at all and also they can't even get into the playoffs because they wl just lose and another thing they need another quarterback to fill Phillip Rivers place because come on people he is not a good player he may make some completions but he is usually throwing interceptions and they may win some games but they will never ever make it to the Super Bowl again and tahnk god that they had to get rid of Norv Turner and get another coach lets just how see this coach does hope he honestly does a way better job than Norv Turner will ever do - michaelwalton
Great assistant who does not have the leadership skills to take his team to the next level. I'd be happy to eat my words though if the Chargers make it to the Super Bowl next year. - Darrell
V 2 Comments
The Contenders
11
Jason Garrett
I don't think he'll last another season with the Cowboys.
JERK I'm a gintns fan and Jason garret SUCKS boo cowboys
A Jerry and YES Man!
12
Marvin Lewis
No playoff wins at all under Marvin Lewis. Every time when the Bengals make the playoffs under Lewis they always lose.
The longest coach to stay around for the Bengals. - htoutlaws2012
has about all the respect of a preschool teacher - aman28
No playoff wins ever.
V 2 Comments
13
Herman Edwards
"You play to win the game! " - Herman Edwards
I wish I could throw a brick at this guy.
V 1 Comment
14
Steve Spurrier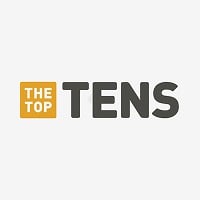 All college and no NFL knowledge... better in the NCAA level. Don't quit your Saturday job, Steve... - CrazyElephant
The textbook definition of college coaches who've failed in the NFL. - Darrell
V 1 Comment
15
Mike Martz
He at least took a team and took them to the super bowl. Yes the team was already built but look at the bears offense very good scheme.
Took a great team and ran it into the ground. Oh, and your scheme sucks. - Darrell
V 2 Comments
16
Mike Nolan
Time for the 49ers to move on. - Darrell
17
Jim Tomsula
He was thrown with the wolves pretty much due to fail on the spot, with a team that had almost nobody that year. - htoutlaws2012
Guy is absolutely awful. His only season as head coach for the 49ers was this season and was fired.
18
Ray Rhodes
Ray Rhodes was absolutely TERRIBLE for the Packers. Only lasted one year before he got the ax.
Had two opportunities to take contending teams farther but blew them. - Darrell
Of the Bill Walsh school, should have stayed the janitor.
Guy in charge without a clue.
19
Lovie Smith
What's Lovie doing on here? He did pretty good with his last season with the bears 10-6. The only reason he was fired was because Phil Emery was an idiot
He is awful with Tampa Bay. He shouldn't have been hired with Buccaneers in the first place.
He did great with the Bears but when it came to going to the bucs 2 losing seasons already. - htoutlaws2012
20
Lane Kiffin
Was not a good coach for the Raiders
PSearch List
Recommended Lists
Related Lists

Top Ten Best NFL Head Coaches

Best NBA Head Coaches in 2017
Top Ten NFL Coaches in 2013

Top Ten NFL Coaches in 2016
List Stats
900 votes
61 listings
9 years, 362 days old

Top Remixes
1. Rod Marinelli
2. Cam Cameron
3. Mike Singletary
htoutlaws2012
Posts
Error Reporting
See a factual error in these listings? Report it
here
.