Top Ten Worst NFL Head Coaches
The worst head coaches of all time in the NFL. (Objective responses only please)

1 Brad Childress

As a Packers fan I never cared for Brad Childress. Just because he lead the Vikings to the playoffs twice that doesn't mean he's a successful head coach.

Terrible. Just... Terrible. (And I'm a Minnesota fan)

Can never hold a lead

12 men in the huddle after taking a timeout.

2 Cam Cameron

How is Brad Childress over this dude? At least Childress got to the NFC title game! Cameron came inches from 0-16 in his only year! Cameron also has zero football knowledge.

1-15 in his only season as a Head coach :/

HE SET THE DOLPHINS BACK FIVE YEARS AT LEAST!

The infamous 1-15 record that got him fired - htoutlaws2012

3 Rod Marinelli

This guy should be on the list he made the lions go 0-16 he should be in the list PERIOD! - htoutlaws2012

Absolutely sucked... Made no sense at his press conferences, made no sense with his strategy. An idiot as a coach.

If you are a coach that goes 0-16 you should be on this list. Marinelli deserves to be on this list.

He was sucking for Stafford I think?

4 Hue Jackson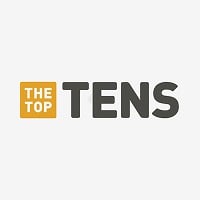 I would rank him top 10 because it's the browns terrible organization
Explain to me why the Bengals hired him again? That move has failure written all over it - Randomator
If they hire Hue, and fire Marvin Lewis all credibility is lost for the next season. - htoutlaws2012
Deserves the Top 5 his players never respected him ever, and its no wonder why in 3 seasons he has struggled to grab many wins as he is statistically the second wrong winningest coach in NFL history. - htoutlaws2012
3-36-1. Need I say more?
5
Mike Singletary
Stick to the linebackers. Once you add in offense with him he sucks. Obviously.
''I want winners'' - Mike Singletary - htoutlaws2012
Well, had Alex Smith, Vernon Davis, and a great defense...jim comes in and boom.fantastic seasons and a superbowl appearance..and ( again) Alex Smith is winning games looking like more than a game manager..great job
6
Bobby Petrino
It took him less than a year to anger his players, lose the respect of fans, back out of a contract, and end up with a terrible reputation in sports. The only excuse he has is that the Falcons were pretty bad with or without him in 2007. - Darrell
lol at petrino I couldve won more games with the falcons in 07 than you did. He can't coach pro football he should stay at arkansas where he belongs - Chris-1
Left a note in players lockers, real class!
We're better off with Mike Smith - waterboy51
7
Rex Ryan
He will be fired again soon... there is even a Facebook page started by Jet's fans to get him fired. As a Bills fan I used to laugh at him and his teams, now I suffer as well. 160 Yards of offense in week 1... worst in team history
Rex Ryan almost lost his job yesterday just a terrible coach
He only cares for D. Take Mark Sanchez for example. He wasn't bad. Then Rex came, made him suck. Now he plays for Eagles and isn't half bad.
He really loves his defensive picks more than offense. - htoutlaws2012
8
Jim Caldwell
Across 4 seasons with the Lions, Caldwell had an average record of 9-7, and he had 2 playoff appearances. He's far from great, but he wasn't a bad head coach.
Clearly had no idea what to do in his second year with the Lions team. it's nice knowing ya wouldn't wanna be ya! - htoutlaws2012
Caldwell is not helping the Lions even though they made the playoffs last year.
As the team tries to progress, his gonna be the reason we ultimately lose, his not that great of a coach make him out to be when he was in Indy. - htoutlaws2012
No he took the Colts to the super bowl his first year
9
Rich Kotite
I would put him at #1. This man destroyed a potential Eagles dynasty. He's like Norv Turner on steroids. (I'm also voting for Turner.)
Why isn't Herm Edwards on this this. I would put him number 2 behind this guy.
Couldn't read the chart whether to go for two or kick.
10
Romeo Crennel
The same team he made the worst in the NFL during the 2012 now has the best record thanks to a coaching change. Tells you a lot.
Never had a winning season he pulled some upsets but could never do well when it comes to winning consistently. - htoutlaws2012
The Contenders
11
Norv Turner
They really should have kept Schottenheimer. Norv ruined the Chargers and turned them from a 14-2 team into a lolcow.
I'm sorry to say but he is really not a good coach at all and I rarely think that the Chargers will the Super Bowl which they will never so yeah he is not good at all and also they can't even get into the playoffs because they wl just lose and another thing they need another quarterback to fill Phillip Rivers place because come on people he is not a good player he may make some completions but he is usually throwing interceptions and they may win some games but they will never ever make it to the Super Bowl again and tahnk god that they had to get rid of Norv Turner and get another coach lets just how see this coach does hope he honestly does a way better job than Norv Turner will ever do - michaelwalton
Great assistant who does not have the leadership skills to take his team to the next level. I'd be happy to eat my words though if the Chargers make it to the Super Bowl next year. - Darrell
Good Offensive guru not that good as HC. - htoutlaws2012
12
Jason Garrett
When the fans are clamoring for you to be fired for years, you don't deserve to be a head coach.
I don't think he'll last another season with the Cowboys.
JERK I'm a gintns fan and Jason garret SUCKS boo cowboys
A Jerry and YES Man!
13
Herman Edwards
"You play to win the game! " - Herman Edwards
I will throw a brick at this guy
I wish I could throw a brick at this guy.
14
Steve Spurrier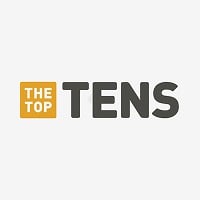 Stephen Orr "Steve" Spurrier is an American football player and coach. Spurrier was a Heisman Trophy winning college football quarterback at the University of Florida and spent a decade playing professionally in the National Football League.
All college and no NFL knowledge... better in the NCAA level. Don't quit your Saturday job, Steve... - CrazyElephant
The textbook definition of college coaches who've failed in the NFL. - Darrell
He thought his Florida offense would work vs NFL dB's! Hahwhwhaha
15
Mike Martz
He at least took a team and took them to the super bowl. Yes the team was already built but look at the bears offense very good scheme.
Took a great team and ran it into the ground. Oh, and your scheme sucks. - Darrell
Put his ego above everything
THE RAMS WON IN SPITE OF MARTZ... NOT BECAUSE OF HIM.
HE RUINED VERMIELS TEAM
16
Marvin Lewis
No playoff wins at all under Marvin Lewis. Every time when the Bengals make the playoffs under Lewis they always lose.
The longest coach to stay around for the Bengals. - htoutlaws2012
has about all the respect of a preschool teacher - aman28
Most underrated coach in the nfl
17
Mike Nolan
Time for the 49ers to move on. - Darrell
18
Ray Rhodes
Ray Rhodes was absolutely TERRIBLE for the Packers. Only lasted one year before he got the ax.
Had two opportunities to take contending teams farther but blew them. - Darrell
Of the Bill Walsh school, should have stayed the janitor.
Guy in charge without a clue.
19
Lovie Smith
What's Lovie doing on here? He did pretty good with his last season with the bears 10-6. The only reason he was fired was because Phil Emery was an idiot
He is awful with Tampa Bay. He shouldn't have been hired with Buccaneers in the first place.
He did great with the Bears but when it came to going to the bucs 2 losing seasons already. - htoutlaws2012
20
Lane Kiffin
Was not a good coach for the Raiders
21
Nick Saban
He couldn't trash talk and threaten the NFL players like he does the kids in Alabama. He wins football games but a terrible influence on young men...
Belongs in the sec where you can buy the best players out there.
He's definitely a great collegiate coach but he is an awful NFL head coach.
Horrible NFL coach great college coach.
22
Chip Kelly
How on earth is Chip not even here yet? He'll be remembered by Eagles for destroying all the star players they had on offense. Trading them all away, then what does he do? I got it let's get some defensive players, and then get DeMarco Murray to get less hate. Well in his only season ever Murray was at his absolute worse, and could not even run for his life to break a 100 yard game it felt like. He may have been good in Oregon, but you saw you how bad it got in Philly when you think differently, and you are a fool for doing so. - htoutlaws2012
Chip was never a good NFL coach nor will he ever be. He's better off as a college coach.
He sucks
23
John Fox
Well his trying to have a better coached team in Chicago even if the fans really want Cutler gone. - htoutlaws2012
24
Forrest Gregg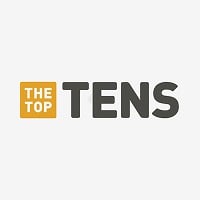 Great player who had no control over his team. - Darrell
25
Andy Reid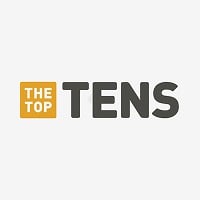 Andrew Walter Reid is an American football coach who is the current head coach of the Kansas City Chiefs of the National Football League. Reid was previously the head coach of the Philadelphia Eagles, a position he held from 1999 to 2012.
No I'm just kidding he's great unless you like winning things
You will see this year.Even quarterback won't save him
He almost could taste a SB win so he is not the worst. - htoutlaws2012
How is Andy Reid One of the worst
-
26
Gus Bradley
That guy is absolutely awful with Jacksonville. No winning record so far under him.
Gus should be higher, every time I hope for the Jags to try and one up there rivals they let me down every time when Guy Bradley was the Head coach it was like can this guy coach all these potential players who are getting wasted. I mean 14-48, atrocious record no less, and the L.A chargers hire him as DC. Have fun with that and most likely another losing season. - htoutlaws2012
27
Butch Davis
Great college coach was not much for Cleveland.
28
David Shula
There's a reason why the 90's Bengals were so bad. If there was a worst owners ever list, I would vote for the guy who kept this man for 5 years and kept Marvin Lewis for 16!
He is only famous for being Don's son. Don was great, but not David.
29
Jim Schwartz
I couldn't ever stand it when he was the head coach for the Lions because they could not learn how to finish games with talent and they were truly undisciplined.
How did he get an assistant job with the Bills. I thought the team had more class than that.
30
Mike Shanahan
I hope Shanahan is satisfied for ruining possibly the Redskins only good season for years to come. - mister83
Great Denver coach sucked in Washington. - htoutlaws2012
Shanahan ruined the Redskins.
31
Jim Zorn
This man ran Washington into the ground by signing Al Haynesworth and leaving them with 0 cap space.
Can't believe they picked HIM to replace the great Joe Gibbs!
Worst coach in Redskins history
32
Dennis Green
''The bears are who they thought they were and we let em off the hook''! - htoutlaws2012
33
Raheem Morris
Terrible head coach for the Buccaneers.
34
Jeff Fisher
Worst coach because he is tied for most losses in nfl history
35
Wade Phillips
Phillips is better off as a defensive coordinator and not as head coach. I really enjoy his defensive coordination. If it wasn't for his defense, Denver would have not had a chance to win the Super Bowl.
Not that good of a HC a great DC though - htoutlaws2012
36
Marc Trestman
Just terrible; absolutely terrible. And I'm a Green Bay fan.
Terrible coach for Chicago - htoutlaws2012
Currently out of reach from the NFC north coaching the ravens offense where he belongs
37
Les Steckel
He was absolutely horrible as head coach of the Minnesota Vikings.
38
Tony Sparano
He was a great coordinator but wasn't a very successful head coach though
39
Greg Schiano
Guy was so awful for Tampa Bay, even after benching Josh Freeman, he got fired after two horrible seasons with the Buccaneers.
40
Ron Rivera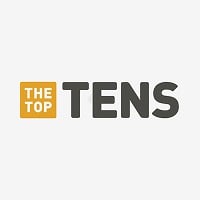 Ronald Eugene "Ron" Rivera is an American football coach and former player who is the head coach of the Carolina Panthers of the National Football League.
At first I thought he would do nothing but his really building a consistent wining back to back playoff team. - htoutlaws2012
No. he's a great coach.
41
Vince Lombardi
Lombardi should not be on this list at all, period!
Ridiculous his a winning and legendary coach. - htoutlaws2012
How is he one of the worst?!?
He is the best coach ever
42
Dennis Allen
8-28 In his entire NFL career As a head coach for the Oakland Raidera This dude deserves a top 10 position
43
Bill Belichick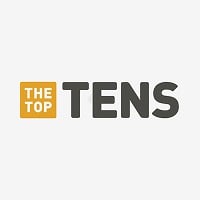 William Stephen Belichick is an American football coach and the long-time head coach of the New England Patriots of the National Football League.
Same as Petrino except replacing bullying with cheating. I would ban him too.
Who teaches their team to cheat? THIS GUY! - Tacocheese
How has he not been fired yet?!
Spygate, deflategate say what you will but his had many successful seasons with Brady regardless of controversy. - htoutlaws2012
44
Dick Van Dyke
As good as belicheck
45
Art Shell
Only lasted one season in his second stint of the Raiders before being fired again.
46
Joe Philbin
Joe Philbon is a great offensive coordinator but he is a horrible head coach.
47
Rob Chudzinski
He only lasted one season with the Browns before he got fired.
48
Jim Haslett
He was horrible with the Saints.
49
Ken Whisenhunt
He was okay in Arizona but he was horrible in Tennessee. He definitely should be on this list.
50
Chan Gailey
Chan Gailey was awful for the Bills.
PSearch List