Worst NHL Goalies of All Time
booklover1
The Top Ten
1
Frank Brophy
Add cam talbot. I hate that guy.
Reason Why He Sucks: He played when there was no forward passing allowed, and he had 21 games to do well, and he got a GAA of 7.11. - booklover1
2 Terrance Richardson
3
Bert Lindsay
Reason Why He Sucks: Same reason as Brophy, except he had a better GAA. - booklover1
4
Vesa Toskala
Even though I'm a leafs fan he was doo doo
He can't even catch the puck and made an own goal from center ice
He gave up 6 goals from center ice or farther
He had a save percentage of 744
V 2 Comments
5 Scott Gordon
6
Don McLeod
Ol' Club Foot Smokey
7 Jarmo Myllys
8
Ken McAuley
McAuley was involved in a 15-0 loss to Detroit. While he may have been good on the battlefield, he wasn't so good on the ice rink. - Canuck101
9 Gordon Laxton
10 Bob Champoux
The Contenders
11
Henrik Lundqvist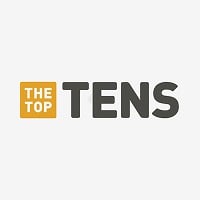 Henrik Lundqvist is a Swedish professional ice hockey goaltender for the New York Rangers of the National Hockey League.
Stop the puck
He is one of the best goalies in the league!
Whenever a player goes topshelf all he does is sit and spread his legs he's a failure
I agree just speads his legs and fails besides he can't be the king if he flips over the net every game
12 Howard Lockhart
13
José Theodore
Come on! He is terrible! If it wasn't because of the offense of when he played in Montreal, Colorado, Washington, Minnesota and Florida, he wouldn't even be still in the NHL! He is so bad, cristobal huet is so much better!
After the 2004-05 lockout, the NHL put limiations on the size of goalie equipment, this is when Theodore's career started going downhill, but the last few years before the lockout, he was right up there with the best.
14
Martin Brodeur
One of the best goalies of all time
What?!? How is he on here best g ever and that's not because I'm a fan he has the most wins!
15
Ilya Bryzgalov
He can't save anything
It's only a game. Why you heff to be mad?
16
Mike Condon
I totally agree
17
Steve Mason
As a die-hard Flyers fan he just flat-out sucks. - manningfan23
So horrible - Tvshowcritic
This Guy is going to fix the Jets Goalie problem
NO!
As a Winnipeg Jets Fan This Guy Sucks
18
Matt Murray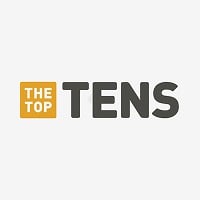 Take him of this list he is not a bad goalie. - CRK10
19
Andre Racicot
With a name like, "Red Light" how'd you not see him on the list earlier?! 68 NHL games and never had a season with a save percentage over 9! He played for 20 pro teams, which cries no one wanted him for long. - cws480
20
Evgeni Nabokov
HOW? He is the best Russian goalie of all-time!
21 Jon Casey
22
Robin Lehner
he's bad
calm down!
23
Steve Buzinski
He's called the Puck goes in ski for a reason
24
Andrew Raycroft
He had one good year. The rest of the way he sucked.
He was a bad goalie when he played for toronto
25
Johan Hedberg
1/18/08
Atlanta Thrashers vs Buffalo Sabres
All That You Need - Sabres523
26 Michael Leighton
28 Laurent Brossoit
29 Jeff Zatkoff
30
Brian Elliott
He gave up 8 goals in the 2017 playoffs, this guys sucks. Why do NHL teams offer this guy contracts, Alex Lyon his backup is better than him.
31
Antti Niemi
He is absolutely the worst goalie, to ever walk on this earth. His contract was trashed by the penguins because he was so BAD.
32
Craig Anderson
Sorry but stop the puck for once
Your trash brother
33
Jeff Glass
Good ahler, not in the nhl
34
Carey Price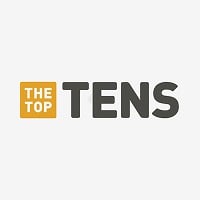 Carey Price is a Canadian professional ice hockey goaltender who plays for the Montreal Canadiens of the National Hockey League.
He gets hurt way to much
35
Cam Talbot
Yes he got traded from oilers to flyers
This goalie sucks, almost every time oilers use him I see the other team score a lot, seen him let the other teams blow too many leads this season and tonight as well agenest the blackwalks and hurrcaines a few weeks ago, and to blue jackets in march last year
BAdd New Item