Worst NHL Players Ever
The Top Ten
1
Connor McDavid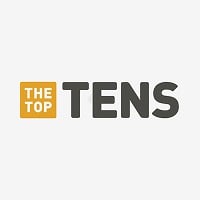 Connor McDavid is a Canadian ice hockey centre and captain for the Edmonton Oilers of the National Hockey League.
Why does this list hate McDavid so much? Only reason why you hate him is because he is not on your team. Oilers are doing amazing watch these haters get mad.
Always has her goons to fight her battles
Connor McDavid is the worst. Go Flames Go!
Cheeks
V 5 Comments
2
Steve Buzinski
he sucks. and sucks. and sucks. I HATE THIS STUPID NHL PLAYER! he fails blocking everything! I hate this guy. such a sucker.

U need to be elite
3
Patrik Stefan
He missed the empty netter! That wasn't a one-timer. He also was perhaps one of the WORST draft picks of 2000. With the exception of luke stellar, WHO ONLY PLAYED ONE GAME!
Awful
4 Andre Racicot
5
Jack Lynch
he never gets the puck! what is wrong with this player? he rarely has the puck and when he does he fails! he should be the worst nhl player of all time!
6
Bill Mikkelson
Owns an embarrassing nhl record for lowest plus-minus rating of -82 in one season for the really really bad 1974-75 Washington Capitals. It doesn't get much worse that.
7 Warren Skorodenski
8 Alek Stojanov
9 Jason Bonsignore
10 Jay Caufield
The Newcomers
?
Brad Marchand
He is very gay
The Contenders
11 Alexander Svitov
12
Vesa Toskala
Vesa toskala is a big time fat loser who should not have even played in the nhl. he let in so many bad goals I lost count.
13
Wayne Simmonds
It's not even hockey. I don't know what the heck he's doing out there. Only Wayne Simmonds could flush an entire season down the toilet because he couldn't stay out of the box. He avoids stupid penalties, flyers go to round 2, he couldn't do it because he just flat out sucks.
Don't take my word for it. Pick a game he's in and watch it. Any game. Count the dirty, cheap shots. Cast your vote. Thank you.
Can't figure why he's even playing.
14
Sidney Crosby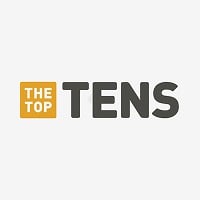 Sidney Patrick Crosby, ONS is a Canadian professional ice hockey player who serves as captain of the Pittsburgh Penguins of the National Hockey League.
HE'S A CRY-BABY
He's a bad captain for Pittsburgh!

Two Conn Smythe Trophies make him even worse!
15
Michael Peca
Worst player ever
no he suk
16 Milan Lucic
17
Henrik Lundqvist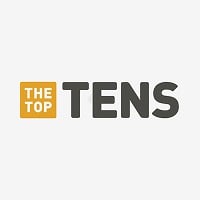 Henrik Lundqvist is a Swedish professional ice hockey goaltender for the New York Rangers of the National Hockey League.
18
David Clarkson
Fake injury
19
Ken McAuley
Made the team as a result of the WWII New York Rangers being devoid of any talent or skill. In the 1943-44 season, he played in 50 games, losing 39 of them, and winning just 6 of them, and an all time worst record of a 6.24 GAA. He was so terrible he allowed 15 goals in a row as the Red Wings crushed them 15-0. It remains the biggest blowout in nhl history. McAuley finished his 96 game nhl career with 17 wins, 64 losses, and an atrocious 5.61 GAA. He deserves a spot in the hall of fame for how legendarily bad he was.
20
Martin Brodeur
The fact that you hate him doesn't make him bad! Imagine if you had to play one hockey game for every dime in your bank account around the early 2000s and you could pick any goalie you want, who would you pick?
21
Alexandre Burrows
Dives and bites off fingers
22
Jonas Gustavsson
Should get off his knees, couldn't stop a beach ball in a garden hose. Wow! just blew another game... Big surprise 🙄 Not many golies are better off once pulled but here you go
23 Drew Doughty
24
Danny DeKeyser
A stump
25
Haydn Fleury
He is a Rookie who had a WHOLE season only got like 4 assists in the WHOLE season and no goals Go Pens Go Canes and go yotes
BAdd New Item
Related Lists

Top Ten Greatest NHL Players

Top Ten NHL Hall of Fame Players

Most Entertaining NHL Players to Watch
Most Underrated NHL Players
List Stats
100 votes
26 listings
8 years, 96 days old

Error Reporting
See a factual error in these listings? Report it
here
.