Worst Nickelodeon Actors
I Just Wanna Be famous I can't stand seeing these guys anymore being famous comment if you love the list.
The Top Ten
1
Ariana Grande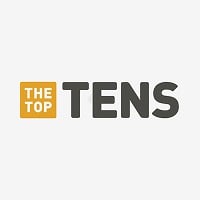 Ariana Grande-Butera, known professionally as Ariana Grande, is an American singer and actress. She was born on June 26th 1993 in Boca Raton, Florida to Joan Grande and Edward Butera. She is best known for her role as Cat Valentine on the Nickelodeon sitcom Victorious and its spin-off show Sam & Cat. ...read more.
She is really dumb. Like she use to be a little bit dumb but now she's changed so much like she can't pronounce words probably anymore and her voice is annoying now. She's better on victorious than sam and cat because sam and cat aren't a good match.
I wish they would make new episodes of victorious:(
Maybe Ariana should just focus on her singing
I hate her in real life include the cat too. she is so annoying, in I hate her voice, her fake make up, fake hair, fake everything, I hate everything about Ariana grande, why people like her so much, I don't get it she just annoying as kim kardison family.
She is the WORST. She is way to annoying and completely overdoes her "stupid" role. Her voice makes me wanna chop off my ears and put them in a blender.
Grande's a terrible actor and uses that "cute little girl" look. Great singer though. Miranda Cosgrove should NOT have the top spot. She's way better than Grande. Just see her animated film with Drake Bell, A Mouse Tale, she does awesome in it. Or see her in The Intruders.
2
Lucas Cruikshank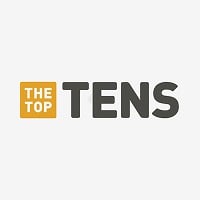 Lucas Alan Cruikshank is an American actor and YouTube personality who created the character Fred Figglehorn and the associated Fred series for his channel on the video-sharing website YouTube in late 2005. These videos are centered on Fred Figglehorn, a fictional six-year-old who has a dysfunctional ...read more.
Get this above Ariana Grande and Miranda Cosgrove. He deserves number 1 - 445956
Please flush him down the toilet!
I hate him and I hate Fred!
He didn't deserve his own show. It's just like if Markiplier were to get his own show, it would almost end up like Lucas's. They should just stick to making videos.
3
Miranda Cosgrove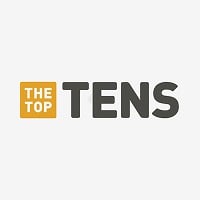 Miranda Taylor Cosgrove is an American actress, singer and songwriter. Her career began at the age of three, when she appeared in television commercials. Cosgrove's film debut came in 2003, when she appeared as Summer Hathaway in School of Rock. She appeared in a number of minor television roles over ...read more.
BEST ACTRESS ON NICKELODEON
Racist, unfunny, and annoying. She was also disgusting for flushing water with peepee in it with leftover chicken soup. She also screams too much.
Acting and character traits are different, yet related things. ICarly portrays Carly as a hyperactive, unfunny clown, so Nick makes her act that way in the show. Escoecially when she has to jump around and scream about random stuff.
She's not a good actress on iCarly. If she stayed on drake and josh...
4
Keke Palmer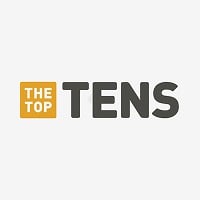 Lauren Keyana "Keke" Palmer is an American actress, singer, songwriter, presenter and television personality.
Hate her.. Can't Act, Sing, dance
She so annoying ohh she act so stupid and ghetto an I mean ghetto in the bad way
Shes ugly and annoying w a troll face
And she was horrible on grease
5
Jace Norman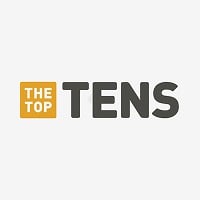 Jace Norman is an American actor. He is known for his starring role as Henry Hart/Kid Danger in the Nickelodeon television series Henry Danger.
You guys are so rude he is the best actor don't be mean at the end you will be babysitting so shut your stuped pie hole
I love this guy.He's cute.
1. The shows he's in are bad 2. From that picture, his head is as small as an atom 3. His acting is atrocious
Best because feels good is 5 times as good jade Norman is the splitting Adam Rufus and Henry hart / aka kid danger
6
Amanda Bynes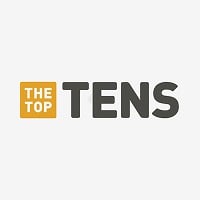 Amanda Laura Bynes is an American former actress. After appearing in commercials and in plays, Bynes rose to prominence as a child star in the late 1990s and early 2000s, first on the Nickelodeon series All That from 1996 to 2000, and then on her own show, The Amanda Show (1999-2002), becoming a teen ...read more.
She is a bad inspiration to kids
Look at what she has become.
She has no talent.
Guys She Needs Help!
7
Jennette McCurdy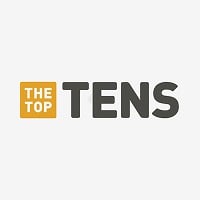 Jennette Michelle Faye McCurdy is an American actress, screenwriter, producer, singer and songwriter who is best known for her role as Sam Puckett on the Nickelodeon sitcom iCarly and its spin-off series Sam & Cat.
I used to like her until that drama with Ariana Grande came during Sam and Cat
She should not be on this list. people are blaming her because they don't like her character but what this list should be about is how well she played sam not whether or not they like sam and she played sam very well x
Also to that guy that said whoever reads this list is stupid well HA you r reading it kid
I do not think that anybody should make a list that could make people feel like a bad person it makes a very bad influence on
Anybody who reads this list who ever made this list is so stupid
8
Emma Roberts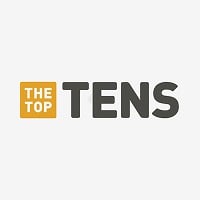 Emma Rose Roberts is an American actress and singer. After small roles in films such as Blow, she rose to prominence with her role as Addie Singer in the Nickelodeon television series Unfabulous, for which she was nominated for a Teen Choice Award and six Young Artist Awards.
She's stuck up like her aunt, Julia.
She's always so snooty and got arrested because she beat up her boyfriend. I hate her and any character she's ever played esp on scream queens.
SHE JOINED THE COMPANY OF MY FAVE APP AND SHE MADE THE APP SOOO BAD IT'S COVET FASHION BY THE WAY U SHOULD TOTES GET IT
9
Daniella Monet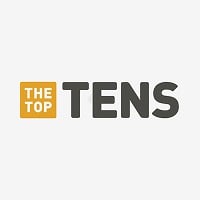 Daniella Monet Zuvic is an American actress and singer best known for playing numerous television guest roles and starring as Trina Vega in the Nickelodeon sitcom Victorious.
She also irritates me like when she was shaving hair from her legs while putting them on her sister tori vega in her care eew.
She even doesn't know how to sing she sings like an old lady
Ugh god! She's so irritating and annoying!
Kill her please
She hosts paradise run my favorite reality show! Lk
10
Jack Griffo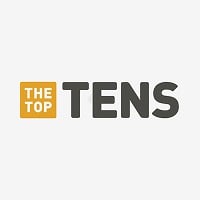 Jack Davis Griffo is an American actor and singer. He played Maximus Octavius "Max" Thunderman on the Nickelodeon series, The Thundermans. He is in a relationship with Mighty Med Star Paris Berlec.
I hate him! He's so overrated and he actually has a beard in real life, so that means his face on The Retardmans is plastic and fake. Also, his fangirls are just as annoying as Jace Norman's. They're like "OOH HE'S SO HOT MARRY ME" ugh-a certain cartoon fan who retired but may be coming back logged out
He is my favorite actor it is my dream to meet him!
He's so cute
Thunderman on thunderstorm
The Contenders
11
Josh Peck
He overdoes it a lot
He's mentally retarded n can not act at all
He is to acting what Helen Keller is to seeing and hearing and speaking. Ruined the few shreds of awesome in Red Dawn with some complete whackness!
Kind of annoying and I used 2 feel bad 4 him in the first 2 or 3 seasons of Drake and Josh cause of his weight
12
Paola Andino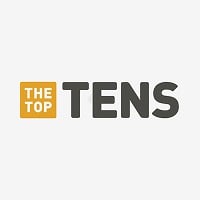 Paola Nicole Andino is an American actress known for her lead role as Emma Alonso in the Nickelodeon series, Every Witch Way.
She's one of the best actresses on Nick, Sure she may have been a little croaky during season 1 of Every Witch Way, but on Season 2, her voice became more smooth and talented, GO PAOLA!
How are the good actors/actresses voted closer to the worst and this one closer to the best. Don't get me wrong I liked the show something about it drew me in but I soon grew up and realized its very corny and the acting is bad. She was not a good actress at all. The only people who would think so is people aged below the ages of 16 I myself used to like it like I said but that was only because there was nothing better on at the time.
She's a good actress now, Way better than she used to be, and FYI, When you first saw Every Witch Way, You were seeing it's FIRST episode, yet there were many more to go, Plus, she trained acting at the age of 10. - nelsonerico
People, how can you be so cruel. She is so sweet. I love her from Every Witch Way.
13
Jamie Lynn Spears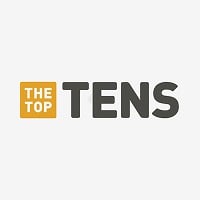 Jamie Lynn Spears is an American actress and singer/songwriter. The younger sister of recording artist Britney Spears, she is best known for her role as Zoey Brooks on the Nickelodeon teen sitcom Zoey 101, on which she starred from 2005 to 2008.
She is yucky
She decided to have sex and then get pregnant at 16, which ruined Zoey 101 and it's fans
14
Kira Kosarin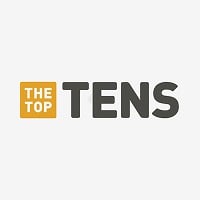 Kira Kosarin is an American actress. She is best known for her role as Phoebe Thunderman in the Nickelodeon series, The Thundermans.
And Kira Kosarin makes me a bully! I hope Kira Kosarin go to hell
You're so dead.. Hoping someone goes to hell.. That's judging.. And if she'll go to hell, imagine where you would go.. - Hitman_47
Put her in #01 and Ariana Grande should be #16, and take Lucas Cruikshank and Jack Griffo off the list!
Why not #01? just punch her a$$#*! e! She is a evilest girl she should get spanked by her mom. And kick her in the d! *k!
Kira Kosarin and Jack Griffo are both great actors.
15
James Maslow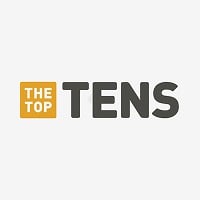 James David Maslow (born July 16, 1990) is an American actor, and singer, known for playing the role of James Diamond on Nickelodeon's Big Time Rush and is a member of the boy band with the same name. He also starred as Kevin Mohr on the Sony Crackle original series Sequestered. ...read more.
James Maslow is sooo sexy and hot. I loved it when he was a vampire.
James Maslow is the most handsome actor I have ever seen he is so cute and beautiful no one just can say that he is worst actor his acting and singing is amazing
Who would have put this as an option? He's amazing.
He is cute but why is he a hypocrite
16
Cree Cicchino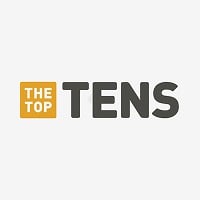 She is the best and also super hot I mean come on people look at that acting perfect. wow I am so impressed by this chick she should not be here she is very inspirational.
She is a great character in game shakers but just a very lame, unambitous person otherwise, I mean, she is okay talented
17
Victoria Justice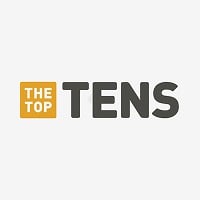 Victoria Dawn Justice is an American actress and singer. She debuted as an actress at the age of ten and has since appeared in several films and television series including the Nickelodeon series, Zoey 101 and Victorious.
There's always this one actress in a show where the characters are just like, wow she's smoking hot, and your just like, she's not that pretty. This is a perfect explanation for victoria, and I'm posting this even though I know I'm going to get a lot of hate for it
Well at least she's better at acting than Miranda Cosgrove on iCarly
She is kinda pretty and portrayed her roles better in her teenage years though the picture above does NOT feel okay.
She can't sing or act to be honest like she over acts about everything! I would take liz or ariana instead of her any day!
18
Kendall Schmidt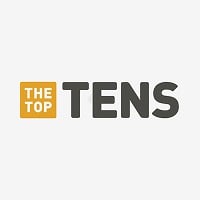 Kendall Francis Schmidt (born November 2, 1990) is an American actor, pop rock singer-songwriter and music producer. He is best known for playing Kendall Knight in Big Time Rush, participating in a boy band with the same name, and playing small roles on several TV shows such as ER, Without a Trace, ...read more.
19
Drake Bell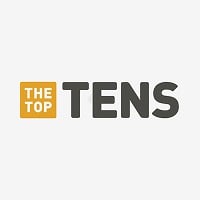 Jared Drake Bell is an American actor, voice actor, and musician. Born in Newport Beach, California, he began his career as an actor in the early 1990s at the age of five with his first televised appearance on Home Improvement.
Drake was good until he went bankrupt. - nelsonerico
He's awesome please leave him ALONE!
Better than all actors
You know I did some research on him and in 2007 when he did something to one of his hands his reaction was,"waaah, I'll never be able to play guitar again" or something like that. Like seriously Drake that's an overreaction.
20
Nathan Kress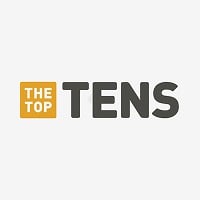 Nathan Karl Kress is an American actor, director, and former professional child model. Kress has been acting since the age of three and is known for his role as Freddie Benson on the Nickelodeon series iCarly.
Retard he thinks he looks good we'll think again
He's the best actor ever and his role is amazing
Seriously. Nathan should not be on this list
Whats funny about him? He always wants to be funny. So stupid. He trys it and he fails. Its junk
21
Isabela Moner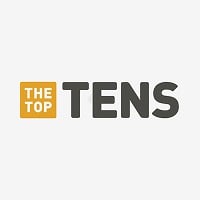 Isabela Moner is an American actress and singer. She is known for her lead role on the Nickelodeon television series 100 Things to Do Before High School and for her role as Izabella in the 2017 film Transformers: The Last Knight.
I don't like her acting...
She is the prettiest girl ever to live. Splitting ADAM, 100things to do before highschool, middle school the worst years of my life
22
Kel Mitchell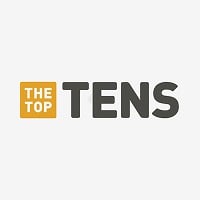 He was great until he started playing a character on Game Shakers, it ruined his personality.
Whys Kel on here he's super funny on Kenan and Kel and good burger
Why is kel on here he's is super fanny and can ACT what's wrong with you guys
Pardon me, but who's Kel Mitchell?
23
Carlos Pena, Jr.
I like his character he is no supposed to be on this list
Funniest guy ever
i hate him
24
Lizzy Greene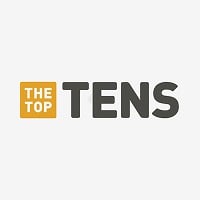 Elizabeth Anne "Lizzy " Greene (born May 1, 2003) is an American actress best known for her starring role as Dawn Harper in Nickelodeon's Nicky, Ricky, Dicky & Dawn. She is currently a member of the main cast of the ABC family drama A Million Little Things. She was born on May 1, 2003 in Dallas, Texas. ...read more.
She may be pretty, but she has absolutely no talent and that says a lot about Nickelodeon actors/actresses in general.
Lizzy is so cool. Love you Lizzy. You're amazing, wonderful and interesting. You always make my day
Her character on Nicky Ricky Dicky and Dawn is so annoying. I don't know if she can act or not because she hasn't been on any other shows that I've seen so. - FroYolo
Can you it she was at the dog awards with her dog she's just like my classmate Carmen Tate who's named after Bizet 's opera Carmen golden globes oscars screen actors what is this 90 year old Monroe?
25 Jordan Callaway
26
Brec Bassinger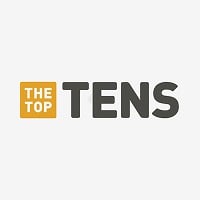 Brec Bassinger is an American actress, best known for her role as Bella Dawson on the Nickelodeon series Bella and the Bulldogs.
She can't act
27
Ciara Bravo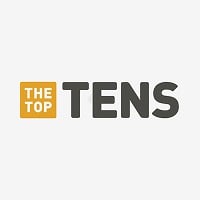 Ciara Quinn Bravo is an American actress. She is known for her role as Katie Knight on Big Time Rush and her role as Emma Chota on Red Band Society.
She not funny and her acting is so sarcastic and she thinks she so cool and smart.
Better than Miranda Cosgrove or Ariana Grande.
She is pretty and has good hair.
I don't think that's true.
28
Olivia Lioi
Ma so Pertty I love but she is good singer
Ma go to be on Disney channle. With with all my farinds who are famous
29
Mace Coronel
To be fair, all of the main actors in NRDD lack strong acting but I feel like he's the worst, except maybe for Nicky - deadtimestory
Dicky ain't picky! Lk
He has no talent for acting and doesn't deserve to be on T.V.. I don't care if he's only a kid, that's a fact. - Organ
30
Riele Downs
She is so smart
I love her, she is very pretty
Charlotte/ Henry danger
31
Logan Henderson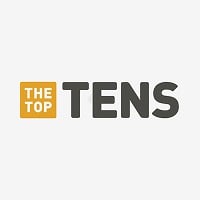 Logan Phillip Henderson (born September 14, 1989) is an American actor and singer. He is best known for his role as Logan Mitchell on the Nickelodeon series, Big Time Rush, as well as being a former member of the Big Time Rush band itself. He, along with the band, have won and been nominated for multiple ...read more.
32
Leon Thomas III
LEAVE HIM ALONE
33
Miley Cyrus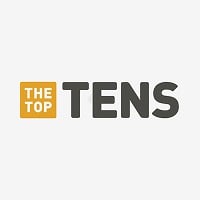 Miley Ray Hemsworth (born Destiny Hope Cyrus), known as Miley Cyrus, is an American singer, songwriter, and actress. She was born on November 23, 1992, in Franklin, Tennessee, to Tish Cyrus and Billy Ray Cyrus. Her voice type is Mezzo-Soprano and has 4 octaves. She became a teen idol starring as the ...read more.
Not on nickelodeon but she sucks - Zombo1336
Umm... she's not a nick actress! she is on DISNEY!
She is a stupid twerking b**ch
34
Ella Anderson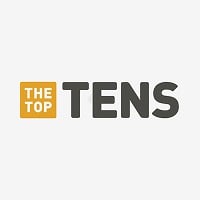 She is really annoying in her role as Piper Hart in 'Henry Danger'

It seems like she doesn't even try to be a good actress.
35
Cymphonique Miller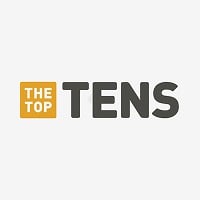 Cymphonique Miller, known professionally as Cymphonique, is an American singer-songwriter and actress.
First off She is so NOT TALENTED! It's so stupid how she acts like she's sexy, when she's clearly NOT
She is so underrated!
36
Paris Smith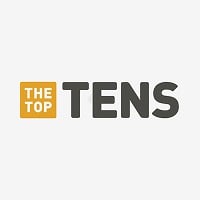 Paris Smith is a sweet girl and yet she's gotten much better, she was the brattiest character on television in Season 1, but in Season 2 & 3, she got better, because she's dating Diego, who she nicknames Proxy, P.S. Paris Smith started taking acting classes when she was only 5, can you believe that, compared to the other Nick actors/actresses who did only weeks training or no training at all, Paris Smith as well as the other actors/actresses of Every Witch Way have trained for years rather than weeks or no time, and yet they are better than the actors/actresses of the other Nick shows in a few years. - nelsonerico
Paris Smith is such a cute girl and arguably one of the best actresses on modern Nickelodeon, her voice is so cute and you will love it if you keep watching Every Witch Way.
All the actors from every witch way are terrible actors
They're natural and are exposing their natural talents to the world, they're the best actors since Drake & Josh and Ned's Declassified, or even House of Anubis.
Paris smith is one of the most amazing Nickelodeon T.V. actresses the people who don't like her should go &$@& themselfs and shove peice of a branch up their $&@
37
Casey Simpson
How I met your mother guest star
38
Avan Jogia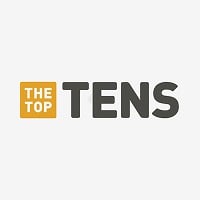 Avan Tudor Jogia is a Canadian actor, activist and director, perhaps best known for his role as Beck Oliver in the Nickelodeon sitcom Victorious, and as Danny Desai in the ABC drama television series Twisted – a role which earned him nominations at the 2013 and 2014 Teen Choice Awards.
Look good kind
Actor in this movie good looking very very, very,very KIND
39
Maeve Jean Tomalty
Bianca in Henry Danger was very annoying
40
Madisyn Shipman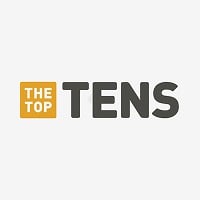 Madisyn Shipman is an American actress. Shipman is known for playing Kenzie Bell in the Nickelodeon sitcom Game Shakers.
She's an objectively fine actor but her character Kenzie just annoys me every time I see her on the screen - deadtimestory
Ironically one of the best actors I've seen since Jim Carrey in Rango.
41
Ricardo Hurtado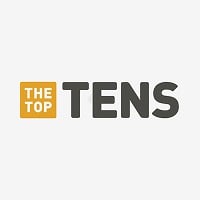 Ricardo Javier Hurtado is an American actor. He is known for his role as Freddy on the 2016 Nickelodeon television series School of Rock.
I love ricardo he is so cute
42
Elizabeth Gillies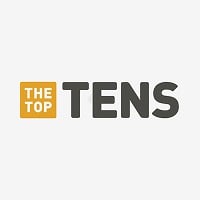 Elizabeth Egan "Liz" Gillies is an American actress and singer. She appeared in several television series and commercials, before acquiring her first significant role prior to her 17th birthday, playing Jade West on the television series Victorious.
So like an emo in Victorious and always argues and hurts most people. I can't bear watching Victorious with her.
Elizabeth is one of the best Victorious actresses. Why is she in the 11th place? She's amazing!
That was jade west, aka the worst character. In real life, she's nice
She is awkward on the show but again a brill singer
43
Buddy Harrington
He's too annoying and only cares about homework
He's better on Shake it up
44
Jerry Trainor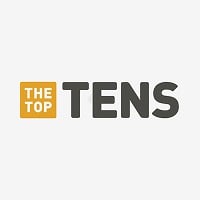 I like Jerry though I can't stand the later Spencer or later Dudley Puppy, but I really don't remember Wendell and Vinnie.
He is awesome and Spencer is so funny- if he were real I would so wanna hang with him. Please take him off this list because anyone who doesn't like him is mental.
He was good until he played Vinnie from Wendell & Vinnie which was a horrible retarded show.
He's really funny and got actor esspecily In Icarly, and he's good in Wendell and Vinnie but I don't like that show
45
Halston Sage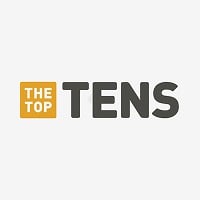 Halston Sage is an American actress. She is known for her roles as Grace on the Nickelodeon television series How to Rock, Amber on the NBC television series Crisis, and Lacey in the film Paper Towns.
I don't like her role as grace on how to rock
46
Ryan Newman
Her character was so annoying in the Thundermans, Allison was rude and entitled and annoying and she and Max were clearly not right for each other and had very little chemistry - deadtimestory
I'm not gonna lie I hated her before but now she's kinda growing on me I guess we can all say she's sweet and nice and her and jack griffo kinda look cute together
The worst actor to live
She's stupid.
47
Tom Craine
He will be on Nickelodeon in 2033. He will be a bad actor and singer.
48
Cooper Barnes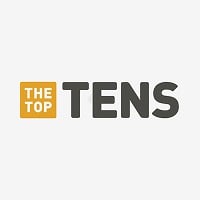 Cooper Barnes is a bad actor because if you watch behind the scenes he messes up a lot
BAdd New Item