Top 10 Worst Nickelodeon Moves
The Contenders: Page 4
61
Putting G-Rated Programming on TeenNick
TeenNick is for tweens and up, and they put shows on it that are for all ages, such as rerunning some of the 90's are All That, and Every Witch Way, it totally messed up the network's audience.
So what?!
This is a dumb mistake, disrespecting the channel's title and audience.

With reruns of shows like Ned's Declassified and 100 Things to Do Before High School.
TeenNick is supposed to be for Teens, and they're rerunning little kids shows on it.

This is like putting live action shows on Nicktoons, again disrespecting the name.

Not to mention that they're rerunning the old nicktoons on TeenNick with the Splat, and that includes little kid shows.
Even little kids watch those shows, and we know TeenNick is not a kids channel.
62
Cancelling Drake & Josh for iCarly
Drake & Josh was one of Nickelodeon's most funny shows, it had jokes everywhere that made teens & adults laugh, it was a funny show that no other could compare to, although Ned's Declassified was more than half as funny, but after only 3 seasons, Nickelodeon decided to cancel it just to make room for iCarly, which was very boring and stupid, yet had a lot of sexual content and overused jokes that were not funny, Why did Nick have to cancel Drake & Josh? Maybe for MONEY!
Drake and Josh had to be cancelled because they were getting too old to keep the show going on and if they stayed on the show longer than it wouldn't be fun anymore,so therefore it's not Miranda Cosgrove fault for starting her own show. The reason why I say that is because if she played as Megan forever then she or Drake and Josh wouldn't be the same no more.
I actually like both.
63
The Cancellation of All Their 90s and Early 2000s Shows
This is already on the list.
If the shows from the 90's and early 2000's never ended got cancelled, then they would probably go downhill and lose their charm (like SpongeBob and the Simpsons did). - anonygirl
64
Wits Academy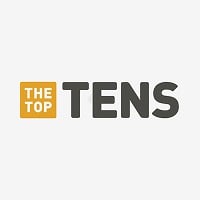 WITS Academy is an American telenovela-formatted teen sitcom that premiered on Nickelodeon on October 5, 2015 and ended on October 30, 2015. The show, a spin-off/sequel to Every Witch Way, was announced on February 25, 2015, and is created by Catharina Ledeboer, produced by Viacom International and ...read more.
With crappy special effects, poor writing, and cheesy lines, this is one of the worst shows I have ever watched.
At least it's better than the shows with too much body flesh, boogers, barf, farting, pee and poop, as well as shows with too many laugh tracks and racism, along with the suicide jokes on SpongeBob.
It was better than most of the crappiest shows on Nick, and unfortunately, like with many good shows, it got cancelled shortly after it first ran.
WITS Academy was a good show, so this should be changed into "The Cancellation of WITS Academy".
65
Pig Goat Banana Cricket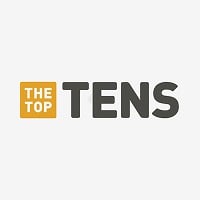 Pig Goat Banana Cricket is an American animated television series created by Dave Cooper and Johnny Ryan for Nickelodeon.
The current worst cartoon on Nickelodeon right now, it sucks.
A.k.a uncle grandpa rip-off
67
Canceling The Jungle Movie
AAHHH! I was so mad at dem people! My favorite show is Hey Arnold! But I head that next year they are going to premiere it!
They just stopped for a while. Left it abandoned. While the pushed out a.. eh ok movie of Hey Arnold! But the staff came back and is now working on the movie. I wonder how the voice actors sound like now. Mabye they need new voice actors?
68
The Cancellation of WITS Academy
Why is this 115? It should be in the Top 30. That was so stupid of Nick!
WITS Academy was a great show, it was a spin off of Every Witch Way, which was also a good show, it had a good first season, it was having a marathon of its first season to get ready for season 2, but then it got cancelled.

What was Nickelodeon thinking? Every Witch Way ran all the way through, with 4 seasons, but with WITS Academy, it didn't even make it after the first season.

This shows us that Nickelodeon is still screwed, they still like to cancel good shows so that they can keep making more money, yet many bad shows today get low ratings and keep running for more seasons, but this one got cancelled, even though it got good reviews compared to Every Witch Way, so this means Nickelodeon still doesn't even care about their fans, but money, they're too desperate and don't want to have the wisdom or hearts to respect any of their fans, so all they want to do is shove their worst shows towards children's faces and play around with money, they're really screwed.
69
Overusing Magic
Nick can't stop making shows with magic, they use magic in shows too often these days.
Back when Winx Club and Every Witch Way were made, they were awesome, then there was Little Charmers, Shimmer and Shine, Talia In The Kitchen and WITS Academy (although that was a good show too), but now they're all over, yet Nick still keeps making magic shows, with The Other Kingdom.
That show gets its hate for being unoriginal using the magic like before, Nickelodeon just can't seem to add new ideas.
70
Cancelling Robot and Monster
I miss this show
it's better than pig goat banana cricket - lincolnloudness
That was actually a good idea, because Robot & Monster was a horrible show like Fanboy & Chum Chum, while not as bad, it sucked.
71
Cancelling Wendell and Vinnie
Actually That was good of Nick, because it was too inappropriate for children.
There was sex and language, and Nick was supposed to be a kids channel.
72
The Thundermans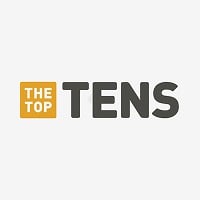 The Thundermans is an American tween sitcom created by Jed Springarn. The show first aired in 2013 and is still running as of 2016. This show is about a family of superheroes who have adjusted to living a normal suburban life.
This show is just just like all of their shows and movies etc...
73
Rerunning Sanjay and Craig
This show is so DISGUSTING!
Nickelodeon should just move on from their crappy shows and stick to good shows more often, like The Loud House.
74
The creation of the Loud House
This show LITERALLY had NO potential to be a good Nicktoon. It's basically Nickelodeon's equivalent to the last two seasons of Dexter's Laboratory and the Powerpuff Girls, because they share the same showrunner: Chris Savino. The only difference? Chris Savino is the CREATOR of the Loud House. Nickelodeon has already sucked before this show came out, but this show has already killed the 2010s! If you hate ALL of the Dexter's Laboratory and Powerpuff Girls episodes made by Chris Savino, why would you enjoy something as awful as the Loud House?!
75 Moving Harvey Beaks to Nicktoons
76
Constant Sitcoms
Yeah, especially if they're the ones that constantly rely on laugh tracks and potty humor. They should just quit with the coms
They're NOT COMEDY!
77
Nick or Treat
Lame pun. >:(
78 Creating Every Witch Way
79
Making Bad Spin-offs of Good Shows
I hate Sam and Cat! I thought it would be awesome, but I was totally wrong. Sam and Cat ruined two of my favorite shows, iCarly and Victorious (I don't like Victorious anymore).
However there is one spin-off going on right now, it's called Every Witch Way, unlike the other spin-offs, it is a spin-off of a foreign show and it is a good spin-off.
Planet Sheen sucks so much! Jimmy Neutron was one of my favorite shows on Nickelodeon growing up.
I KNOW RIGHT! Jimmy Neutron was one of the best things that ever happened to Nickelodeon.
I hate Planet Sheen and Sam and Cat! They stink! They ruined some of the best Nickelodeon shows in history! - Powerfulgirl10
FOR EXAMPLE, SAM AND CAT. IT RUINED MY FAVORITE SHOWS LIKE ICARLY AND VICTORIOUS(Icarly was mostly my favorite show).
V 5 Comments
80
The Last Airbender

The absolute worst movie of all time! It was that horrendous!
This film is a disgrace to "Avatar: The Last Air Bender"!
I agree, aunt was supposed to be the funny character but they made him too serious.
PSearch List
Recommended Lists
Related Lists

Best Nickelodeon Shows of All Time

Best Nickelodeon Cartoons of All Time
Best Finishing Moves In WWE History

Top 10 Nickelodeon Characters of All Time
List StatsUpdated 26 Jun 2017
400 votes
150 listings
3 years, 279 days old

Top Remixes (8)
1. The Cancellation of Invader Zim
2. Taking Their '90s Nicktoons Off the Air
3. The Cancellation of Snick
nelsonerico1
1. The Cancellation of Invader Zim
2. Taking Their '90s Nicktoons Off the Air
3. The Cancellation of Snick
nelsonerico4
1. SpongeBob Continuing After the Movie
2. Nick Getting a New President
3. Sanjay and Craig
wolfythefree
View All 8
Posts
Error Reporting
See a factual error in these listings? Report it
here
.