Worst Nickelodeon Shows of 2013-2014
TopTenLists
The Top Ten
1
Sanjay and Craig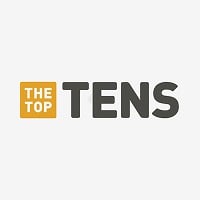 Sanjay and Craig is an American animated television series produced by Nickelodeon. The show is about a 12-year-old boy named Sanjay Patel who owns a talking pet snake named Craig. It ran from May 25th, 2013 to July 29th, 2016.
This show is awful! It's about a boy and his snake who go out of there way to do gross/weird things. Worst Nickelodeon show ever!
Nickelodeon: You want more shows? I gotcha bro. Me: And when they mean by more shows, they mean bad shows.
What has happened to Nickelodeon?! All the shows they made in 2013 and 2014 are all really stupid! Like Henry danger and Sanjay and Craig are all really really dumb! Right now the only good shows are SpongeBob, Fairly Odd parents, The Thundermans, Breadwinners, teenage mutant ninja turtles, and legend of Korra!
So gross it made me want to barth
V 1 Comment
2
Breadwinners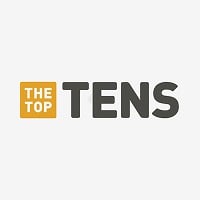 Breadwinners is a 2014 animated comedy television series produced by Nickelodeon. It is about the adventures of SwaySway and Buhdeuce, two ducks who drive in a rocket van delivering bread to their customers.
This is like a copy and paste of uncle grandpa
And regular in a drug up way
At least it got cancelled
Worse than Sanjay and Craig.
3
The Mighty B!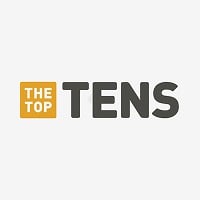 The Mighty B is an American animated television series co-created by Amy Poehler, Cynthia True and Erik Wiese for Nickelodeon. The series centers on Bessie Higgenbottom, an ambitious Honeybee girl scout who believes she will become The Mighty B (a superhero) if she collects every Honeybee badge.
It got cancelled way before 2013, but it was so horrible.
4
Winx Club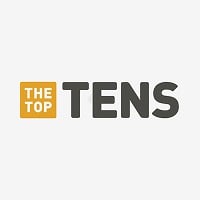 Winx Club is an Italian animated television series directed, created and produced by Iginio Straffi and his company Rainbow S.r.l.
Great news everyone! It's dead!
5
Nick Studio 10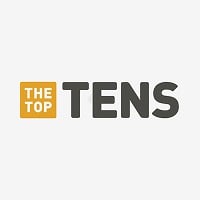 Nick Studio 10 was a programming block on Nickelodeon which debuted on February 18, 2013 and ended on June 17 of the same year, never returning from a planned hiatus after one additional Labor Day special. It aired weekday afternoons during the traditional school year from the network's headquarters ...read more.
It interrupts good shows with crap.
6
Every Witch Way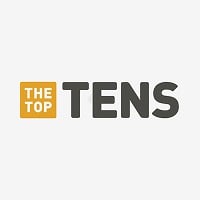 Every Witch Way is an American telenovela-formatted teen sitcom that originally aired on Nickelodeon from January 1, 2014, to July 30, 2015. It is the American version of the Nickelodeon Latin American show Grachi.
Take this off the list, it's a masterpiece, an attractive novel, the characters are the best telenovela stars ever.
It's a good show but why is on Nickelodeon? To me it feels like more like a Disney Channel show, due to the drama. - Toptenner106
The drama is not the typical stereotypical drama that you usually see on most teenage shows, this is real and good drama that makes the Disney Channel shows very lame in comparison. - nelsonerico
Cheap filming techniques, boring cliched plots, very poor overacting and unfunny lines. Nickelodeon hang your heads in shame. My children prefer Icarly, Victorious and Sam and Cat... Quality and funny!
This show is WAY BETTER than all the crap that's out there, the plots on the other shows are WAY more boring & stupid than this one.
The plot is annoying, the girls are all stereotypes in some way, and just a horrible ending. I hate it. No wonder the initials spell out 'Eww'. - xMagnoblade
V 3 Comments
7
Marvin Marvin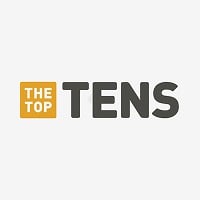 Marvin Marvin is an American science fiction slapstick comedy television series that aired from November 24, 2012 to April 27, 2013. The series stars Lucas Cruikshank as the title character Marvin Marvin, an alien teenage boy adjusting to human life.
His voice annoys me in the worst way! Not funny at all.
8
Fred: The Show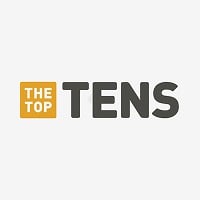 Fred: The Show is an American television series, created by Lucas Cruikshank that originally aired on Nickelodeon, in the United States from January 16 to August 3, 2012. It was cancelled after the first season due to low scores.
The only good Fred on Nickelodeon, is the Fish from Spongebob who says "My Leg! ", or in this case, "My Eyes! ".
It was cancelled less than a year before 2013, but while it wasn't the worst show, it was pretty bad by standards.
Fred has an extremely annoying voice.
THIS SHOW SUCKED. THEY SHOULD HAVE LEFT IT ON YouTube
V 1 Comment
9
Rabbids Invasion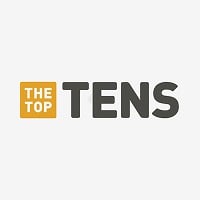 Rabbids Invasion (French: Les Lapins Crétins : Invasion) is a French/American animated television series which premiered on August 3, 2013, on Nickelodeon. The series began airing on Nicktoons during its second season in late 2015. On June 23, 2017, the series finale ended during its third season. ...read more.
They can't talk and talk worser than babies this show is torcher no one over the age of 5 will like it
Annoying rabbits
All they do is yell and act stupid.
Nickelodeon your better than this!
10
The Thundermans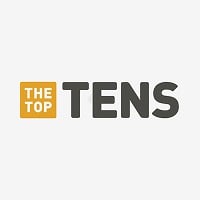 The Thundermans is an American tween sitcom created by Jed Springarn. The show first aired in 2013. This show is about a family of superheroes who have adjusted to living a normal suburban life. On July 27, 2017, Nickelodeon released a statement to J-14, stating that the series has wrapped production ...read more.
It's a ripoff of the Incredibles & Wizards of Waverly Place due to Superheroes & Powers on a team mixed with the laugh track.
What happened nick?
Shut you big fat lies up your buts who ever put this on the list should be felling sorry for them selfs that there so stupid commet yea if you agree
You don't realize that it it's a huge insult to The Incredibles, which was way better than this crap, the show is cliche and there's no plot, yet the humor is annoying and there are hints of graphic violence, If you love this "show", then you probably haven't seen anything good as a matter of fact, you need help with your brain, The 90's and early 2000's shows were way better than anything today. - nelsonerica
The Contenders
11
Oggy and the Cockroaches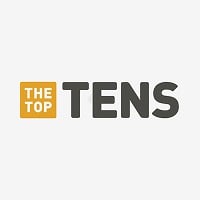 Oggy and the Cockroaches is a French animated comedy series produced by Xilam and Gaumont Film Company.
Some stupid clone of tom and jerry
HUUUGGGEEE copyright to Tom and Jerry
I hate this show! Oggy is brain-dead because he doesn't know how to get rid of house pests! They should bring this off the air because it's violent, disgusting, and teaches kids disturbing stuff WAY too early. One time, there was this plastic surgery episode, and I felt like KILLING those buggy pests with a knife. It also gave me a fear of plastic surgery. This show show is bad and stupid! The artwork is terrible the characters have Chessey names, and no one talks! This show should be cancelled, and never returned! I never let my family or anyone watch this show because it's garbage! Who thought it was a good idea to make a brain-dead cat with jerkface cockroaches?!?!?! CANCEL THIS SHOW NOW!
12
Henry Danger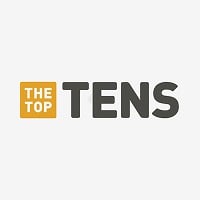 Henry Danger is an American superhero sitcom television series airing on Nickelodeon. The series was created by Dan Schneider and Dana Olsen. The series revolves around a 13-year-old boy who becomes the sidekick of a local superhero. On March 2, 2017, Nickelodeon announced that a new animated series, ...read more.
I hate this show! It's so horrible and stupid! Seriously Nickelodeon?! First you were winning against Cartoon Network then thanks to all the stupid shows you made you were horrible! This show defiantly tells nick is running out of ideas
You so wrong shut up
Actually, he's right, you are the one that needs to shut up, because you should know that this show is one of Dan Schneider's worst works as a matter of fact, If you like this show, then you need to remember that Drake & Josh gained laughs towards millions of people and had brilliant acting and lines, this show is the opposite, and it's just stupid. - nelsonerica
The Stupidest Nickelodeon show ever! I would rather watch Johnny Test then this stupid piece of nick crap old nick was better but new one is just stupid!

F*ck you Nickelodeon F*ck you
13
Victorious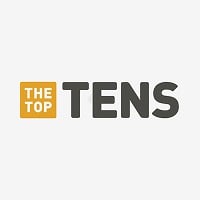 Victorious is an American sitcom created by Dan Schneider that originally aired on Nickelodeon from March 27, 2010 through February 2, 2013 . The series revolves around aspiring singer Tori Vega, a teenager who attends a performing arts high school called Hollywood Arts High School, after taking her ...read more.
14
Sam and Cat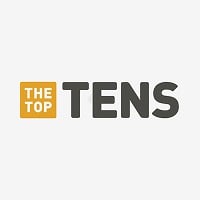 Sam & Cat is an American teen sitcom that originally aired from June 8, 2013, to July 17, 2014, on Nickelodeon. It is a crossover spin-off/sequel of both iCarly and Victorious.
15 Monsters vs. Aliens
16
Paw Patrol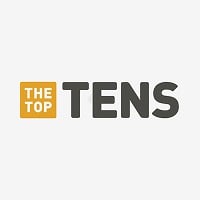 PAW Patrol is an Canadian animated television series created by Keith Chapman. It is produced by Spin Master Entertainment with animation provided by Guru Studio. In Canada, the series is primarily broadcast on TVOKids, which first ran previews of the show in August 2013. The series first aired on Nickelodeon ...read more.
BAdd New Item
Related Lists

Best Nickelodeon Shows of All Time

Most Pointless Nickelodeon Shows

Most Boring Nickelodeon Shows

Most Painful Nickelodeon and Disney Channel Live-Action Shows to Sit Through and Watch

Top 10 Most Creative Nickelodeon Shows
List Stats
16 listings
4 years, 258 days old

Top Remixes
1. Sanjay and Craig
2. Breadwinners
3. The Mighty B!

TopTenLists
Error Reporting
See a factual error in these listings? Report it
here
.