Worst Nickelodeon Shows of 2014
Garythesnail
Nickelodeon, why did you air these horrible shows in 2014?
The Top Ten
1
Breadwinners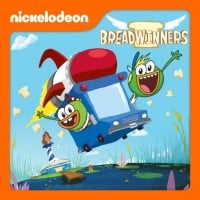 Breadwinners is a 2014 animated comedy television series produced by Nickelodeon. It is about the adventures of SwaySway and Buhdeuce, two ducks who drive in a rocket van delivering bread to their customers.
Unacceptable. We all know Nick can do better than this. - Garythesnail
This was imported from YouTube, just like Fred. I mean unlike Breadwinners, Fred's videos got a lot of views, which gave him his own show on Nick. This show's pilot on YouTube though got barely a billion views and the people at Nickelodeon decide to turn it into a real show!
Breadwinners is for poorly developed retards who have no intelligence or health as well as no heart, it's not even appropriate for Nickelodeon or it's audience. - nelsonerica
This show is total crap! For real me bro watches every episode and I get headaches just hearing him talk about it. Every episode is stupid and they could literately film a Patatoe doing nothing and it would still beat this crap called a show.
Worst show since Sanjay & Craig, even worse, since it has no plot and it's just butt jokes without a plot. - nelsonerico6
17 Comments
2
Sanjay and Craig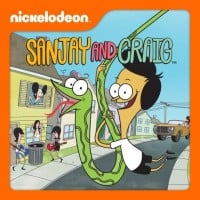 Sanjay and Craig is an American animated comedy television series that aired on Nickelodeon from May 25, 2013, to July 29, 2016, for three seasons and 60 episodes. The series is about a 12-year-old boy named Sanjay Patel who owns a talking pet snake named Craig.
This show is sick. I saw its pilot. BUTT TRANSPLANT?! What the heck Nickelodeon? - Garythesnail
When I first watched the first episode, I knew it would destined to be the worst... The plots in the episodes is as entertaining as watching a mailbox for 7 minutes, the characters are easily forgettable, and the jokes: MY OH MY THE DANG JOKES! This ' show has the most dull, bland, uncreative, and down right stupid.. Seriously, not even a 5-year old would think this was funny
This just makes me sick its gross its disgusting when I saw the pilot I felt sick BUTT TRANSPLANT IS THAT ALL NICK HAS TO OVER - SOUTHPARKFANHH
I didn't like this show because there is always inappropriate/adult jokes in this show. I MEAN BUTT TRANSPLANT?! Oh come on Nickelodeon! Your better than this!
8 Comments
3
Rabbids Invasion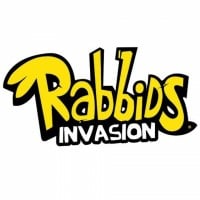 Rabbids Invasion (French: Les Lapins Crétins : Invasion) is a French/American animated television series which premiered on August 3, 2013, on Nickelodeon. The series began airing on Nicktoons during its second season in late 2015. On June 23, 2017, the series finale ended during its third season. ...read more.
Didn't this show use to be a video game? - nintendofan126
Great game bad show - Toptenner106
It was a video game Nintendofan126 to answer your question. It should've stayed that way too. - username34
I never really liked this shooow - MiraiNikkiYunoGasai
1 Comment
4
The Thundermans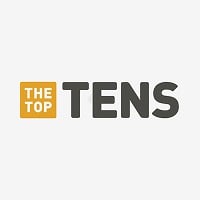 The Thundermans is an American tween sitcom created by Jed Springarn. The show first aired in 2013. This show is about a family of superheroes who have adjusted to living a normal suburban life. On July 27, 2017, Nickelodeon released a statement to J-14, stating that the series has wrapped production ...read more.
Some stupid "The Incredibles" knock-off. - Garythesnail
This show is a ripoff of the incredibles - EpicJake
Literally a Sabrina the Teenage Witch rip-off. People with super powers (instead of being a witch, they are super heroes), and there is a talking pet (instead of a cat, there is a rabbit).
The Thundermans is an insult to The Incredibles, Nick, Stop stealing Pixar.
12 Comments
5
The Haunted Hathaways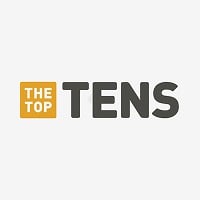 The Haunted Hathaways is a Nickelodeon sitcom television series that began airing on July 13, 2013 and ended on March 5, 2015. It tells the story of a single mother and her two daughters who move into a home occupied by three ghosts, a single father and his two sons.
I didn't really like it because in my opinion, it didn't make sense. It's a show about 3 ghosts, who live in a house with 3 other people who are still alive. There wouldn't be any furniture in the house and the ghosts don't even look like ghosts because you can see them clearly, yet people who don't live in the house can't see them, and the people who live in the house can see them. Like, what the heck?!
This show is not funny. - MiraiNikkiYunoGasai
This show should haven when cancelled before it even aired its like they get drunk when they write the scrips that little boy get on my nerves the most he is so stupid and gross
Oh globe! Nick, you were the greatest kids network ever. Now, your like a piece of garbage that isn't doing well. I never watched this show. But I remember they made a Halloween commercial where there was a cake and a clown puppet popped out. It litterly scared me! I hope next Halloween they ban that episode.
4 Comments
6
Nicky, Ricky, Dicky,& Dawn
It is actually WORSE than all the other shows, including FRED: The Show, since it's low quality & a bland & repetitive plot that it makes FRED: The Show look like SpongeBob SquarePants.
Why do they name one of the kid dicky
Also I think it's gross how the kids name is dicky and loves girls and is kinda the desperate version of a player so that's kinda gross
This show just came out and I knew it was gonna suck! Nickelodeon has become a piece of crap now, haven't they?
I guess that Nickelodeon was stupid enough to name a kid DICKY. Yes, I know that they were trying to make the named rhyme, but Dicky? Biggest name fail in Nickelodeon history. - Catacorn
21 Comments
7
Henry Danger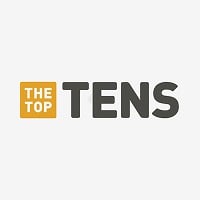 Henry Danger is an American superhero sitcom television series airing on Nickelodeon. The series was created by Dan Schneider and Dana Olsen. The series revolves around a 13-year-old boy who becomes the sidekick of a local superhero. On March 2, 2017, Nickelodeon announced that a new animated series, ...read more.
I saw an episode and A kid was shirtless and these guys rubbed him on a woman.
THAT IS GROSS. THIS SHOW IS TERRIBLE. - MiraiNikkiYunoGasai
First Sam & Cat and now this? Dan Schneider is running out of ideas. Once victorious stopped airing new episodes, it all turned to crap. He should just stop creating shows NOW
Actually, Dan Schneider ran out of ideas when Drake and Josh ended. - nelsonerica
Ugh.. This show is just stupid! - Garythesnail
I hate henry danger, I hate dog with a blog, I hate all live action shows on Disney and Nickelodeon!
10 Comments
8
iCarly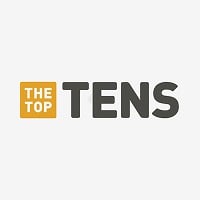 iCarly is an American teen sitcom that ran on Nickelodeon from September 8, 2007 until November 23, 2012. The series, created by Dan Schneider, focuses on teenager Carly Shay, who creates her own web show called iCarly with her best friends Sam Puckett and Freddie Benson.
The show is a horrible bad one about a sexy kid who does a fake web show about nothing but stupidity, they can't act, there are laugh tracks, Sam does sexual things, and kisses Freddie, which is soapy.
Well the first season and a half was tolerable, but after that it became stupid. - Anonymousxcxc
This show is not a 2014 show
This Show Was Already Bad Enough. But The Spin-Offs We're Far Worse Than Icarly.
Bland repetive horrible no plot has sex in it dumb - electronicmusicfan
3 Comments
9
Every Witch Way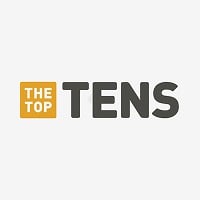 Every Witch Way is an American telenovela-formatted teen sitcom that originally aired on Nickelodeon from January 1, 2014, to July 30, 2015. It is the American version of the Nickelodeon Latin American show Grachi.
Why is Every Witch Way on the list, why did somebody put it there, this is the last show on Nickelodeon to have a plot that Nickelodeon was meant to have, when I saw the promos, I thought it would be just like all the other new shows, including The Thundermans at that time, but when it came on, at New Year's Day, boy was I wrong, it was the other way around, the quality was so realistic that it looked like I could see past the screen & jump right into it & be on the show, which isn't possible, the plot is something that I just wished for in a matter of years, a good original plot, & most of the music, with the exception of sims music is amazing, & unlike the other shows, no laugh track or any other audience sound from an invisible audience, Nickelodeon has finally made some redemption, also because it's a comedy at the same time, It was weird when a new episode would come on every day for the month, which brought controversy to me & the other fans, it even led to soap opera ...more
I agree, It's a good show compared to the others we currently have, it's even better than the Disney Channel shows, the plot on this show is real compared to the plot on the other current shows as well as the Disney Channel shows, and also the camera quality on this show is much better than the camera quality on the other shows as well, It's acting has improved a lot and there are even good lessons, big ones, like being good for who you are, better lesson than even the best current Disney Channel lessons. - nelsonerico
I love it, and why is it on the list. The person how put it on the list has no taste
Its cool decent has a REAL plot - electronicmusicfan
One of the last good shows on Nickelodeon.
11 Comments
10
Victorious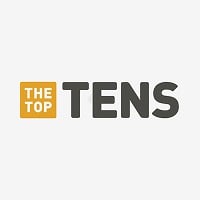 Victorious is an American sitcom created by Dan Schneider that originally aired on Nickelodeon from March 27, 2010 through February 2, 2013 . The series revolves around aspiring singer Tori Vega, a teenager who attends a performing arts high school called Hollywood Arts High School, after taking her ...read more.
Victorious isn't really that good, but it is WAY better than some of the other shows on the list, like Breadwinners, Sam and Cat, or The Thundermans. - Turkeyasylum
The constant laugh track and terrible acting the show was the last of good shows on Nickelodeon.
It got cancelled in 2012-2013, it should be off the list. - nelsonerica
Victorious is good. At least it's better than sam and cat
5 Comments
The Contenders
11
Sam and Cat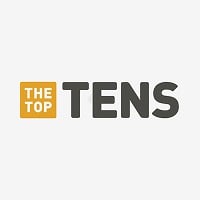 Sam & Cat is an American teen sitcom that originally aired from June 8, 2013, to July 17, 2014, on Nickelodeon. It is a crossover spin-off/sequel of both iCarly and Victorious.
I watched It at first out of respect for my childhood of icarly and victorious, but it was just not a good show. The humor especially was slapstick and cheap, and the premise didn't make a whole lot of sense - keycha1n
How does ripping hair off of a guy count as slapstick, It's too graphic and disturbing, Cat was mean at the time. - nelsonerica
Poor repetitive plot & laugh tracks.
This show made Disney Channel's shows seem not as stupid and at least Disney shows still teach a lesson not just random comedy that isn't even funny
This show is like giving Pat Sitter Pat a show, then combining it with Victorious. - Garythesnail
5 Comments
12
React To That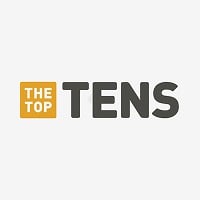 This is by FAR the WORST show ever to air on Nick, it doesn't even have a plot, it's ugly and stupid. - nelsonerico
Well, Nick just gave YouTubers React a show. Bite me, Nick. - Garythesnail
Bite me Nickelodeon, I dare you!
GOOD NEWS: It got cancelled after one season (:
BlueDiamondFromNowhere (I didn't wanted to log in now)
13
Fanboy & Chum Chum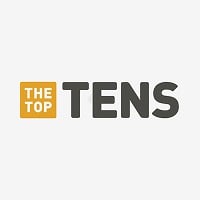 Fanboy & Chum Chum is an American 3D CGI animated television series created by Eric Robles for Nickelodeon. It is based on Fanboy, an animated short created by Robles for Nicktoons and Frederator Studios, which was broadcast August 14, 2009 to July 12, 2014 on Random! Cartoons. The series was first ...read more.
Where did they get the name...? That is why I don't like this show. And I just don't like it.
This show is the dumbest show I've ever watched. I watched one episode and wished I hadn't.
14
100 Things to Do Before High School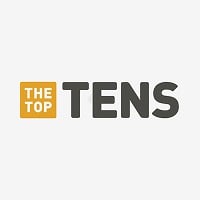 100 Things to Do Before High School is an American children's sitcom airing on Nickelodeon and created by Scott Fellows. The program stars Isabela Moner, Jaheem Toombs, Owen Joyner, and Jack De Sena.
The IMDB users wrote good positive reviews, and so did Common Sense Media, it kind of makes sense, because it's a so so show, some people who miss Ned's Declassified like/love this show, others may not, But whatever suits you is fine.
This is an insult to ned's declassified.
Scott Fellows ripped off his own earlier show Ned's Declassified. Um what?!?!?! Though at least this doesn't have a laugh track. Though why would Scott Fellows do that. - Anonymousxcxc
Why do they add the stupid sound effects?
Hate that Isabela Moner.
2 Comments
15
See Dad Run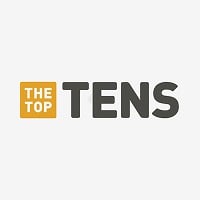 See Dad Run is an American sitcom television series that premiered on Nick at Nite on October 6, 2012. It stars Scott Baio, who also serves as an executive producer.On March 17, 2014, Nick at Nite confirmed that season three would be the last season.
What a loser show
Never cared for it, the daughter seems cliche and lame. But I kinda like ryan newman
I never liked this show.
This sitcom is so BORING I groan trying to watch it. - KingFab
1 Comment
16
Power Rangers Super Megaforce
Power Rangers is so fake
Super crap.
17
Dora the Explorer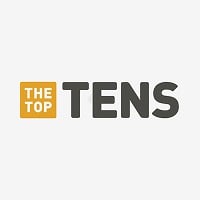 Dora the Explorer (2000 - 2019) is an American preschool educational animated TV series created by Chris Gifford, Valerie Walsh, and Eric Weiner in which Dora goes on adventures with her friend, a monkey named Boots.
This Show Got Cancelled In 2014. So Thank God!
Who cares about this?
18
Digimon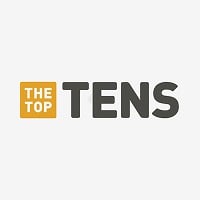 "Digimon" is a term commonly used to describe a variety of Japanese anime series based on the Bandai virtual pet brand "Digimon" (Dejimon). As of 2017, there are 7 series: "Digimon Adventure" (1999), "Digimon 02" (a.k.a. "Digimon Adventure 02") (2000), "Digimon Tamers" (2001), ...read more.
I don't care when this aired, but it still rips off Pokémon, and I don't even like Pokémon. - Anonymousxcxc
19
SpongeBob SquarePants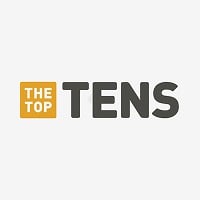 SpongeBob SquarePants is an American animated television series created by marine biologist and animator the late Stephen Hillenburg for Nickelodeon. SpongeBob is currently the most popular show on Nickelodeon, as well as the longest running show, running for 20 years, and is beginning its 12th season. ...read more.
I'm not gonna lie, but the old episodes were good. Now the new ones made SpongeBob go downhill - EpicJake
By this I mean NEW SpongeBob. Defend it all you want, but you won't find much that's above average after the 4th season. - Garythesnail
I actually like the show I find it cute and funny plus I get excited when I find out about any new episodes coming up;people keep on saying the OLDER episodes are "better" then the NEWER ones but I just can't really see much of a difference between them, the only thing DIFFERENCE that I have noticed is that the animation seems more crisp and clear but that's how it is for all cartoons during evolution! : )

Do a lot people think that the story-lines and plots for the old episodes where more interesting then ones for the new episodes is that why they like the old better then the new? : /
Yea what happen to SpongeBob's design - SOUTHPARKFANHH
As in the writing and plot lines, SpongeBob repeatedly tortures Squidward for no reason, and Plankton and Squidward tried to commit suicide. - nelsonerica
7 Comments
20
The Fairly Oddparents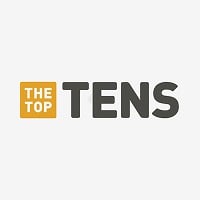 The Fairly OddParents is an American animated television series created by Butch Hartman for Nickelodeon.
21
AwesomenessTV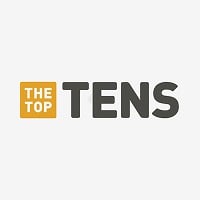 AwesomenessTV is an American sketch-comedy reality series based on the YouTube channel of the same name and is created by Brian Robbins. Both seasons contain 20 episodes.
22
Instant Mom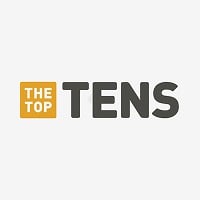 Instant Mom is an American sitcom developed by Howard Michael Gould and starring Tia Mowry-Hardrict as a stepmother of three children alongside her husband. The series is produced for the Nickmom block on Nick Jr., but premieres on Nick at Nite and TV Land. It originally aired from September 29, 2013 ...read more.
23
The Legend of Korra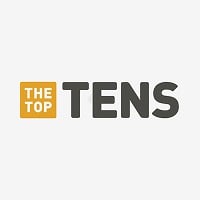 The Legend of Korra is an American animated television series that aired on the Nickelodeon television network from 2012 to 2014. It was created by Bryan Konietzko and Michael Dante DiMartino as a sequel to Avatar: The Last Airbender.
24
Dragon Ball GT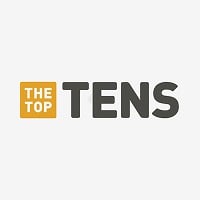 BAdd New Item
Related Lists

Best Nickelodeon Shows of All Time

Most Boring Nickelodeon Shows

Top 10 Most Iconic Nickelodeon Shows
Top 10 Most Emotional Nickelodeon Show Episodes
List StatsCreated 21 Sep 2014
100 votes
24 listings
5 years, 76 days old

Top Remixes (4)

1. Sanjay and Craig
2. Breadwinners
3. The Thundermans
cosmo

1. Sanjay and Craig
2. The Haunted Hathaways
3. The Thundermans
nintendofan126

1. iCarly
2. Rabbids Invasion
3. Breadwinners
RockStarr
View All 4
Error Reporting
See a factual error in these listings? Report it
here
.