Worst Nickelodeon Shows of 2016
The Contenders: Page 2
21
Teenage Mutant Ninja Turtles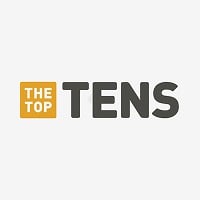 It ruined the 1987 classic, instead of fighting the Shredder, they make up stupid stories, yet even add a weird chick named April, and even put a bunch of mushy fake-style romance on it, the Turtles are strong, but they look weak, still this show needs to be cancelled.
I can't understand why this show got here. It's enjoyable, it's dark, the characters are actually teenagers (like said in the title).
Worse show ever. Just no horny turtles. Incest teaching kids wrong messages. Seen all from 1987 to 2003. This is bad. My boys watch it but they hate the girlfriend thing. They say crazy looking babies on the way. No.
This show is awesome!
V 2 Comments
22
The Fairly OddParents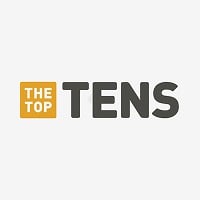 The Fairly OddParents is an American animated television series created by Butch Hartman for Nickelodeon.
It was good until 2012, after the biggest episode aired, a 3 part movie length episode, everything afterward went downhill and the show became impossible to watch.
I don't really like the "share your fairies" idea. It really should be just Timmy. This decision just made the show go downhill. :/
This show destroys the mind of innocent children
Season 10 is meh.

This show should be on the highest list.
23
Fanboy and Chum Chum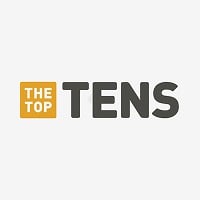 Fanboy & Chum Chum is an American 3D CGI animated television series created by Eric Robles for Nickelodeon. It is based on Fanboy, an animated short created by Robles for Nicktoons and Frederator Studios, which was broadcast August 14, 2009 to July 12, 2014 on Random! Cartoons. The series was first ...read more.
This wasn't even around in 2016, look at the years.
You don't know television if it hit you in the Face.
This thing is so dumb like breadwinners

Please just cancel this please pppllleeeaaassseee
24
Paw Patrol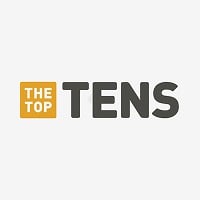 PAW Patrol is an Canadian animated television series created by Keith Chapman. It is produced by Spin Master Entertainment with animation provided by Guru Studio. In Canada, the series is primarily broadcast on TVOKids, which first ran previews of the show in August 2013. The series first aired on Nickelodeon ...read more.
My brother always watches it and I don't get why they say "pup" isn't that a baby seal or something
Chase is a brat and thinks he's cool with his spy gear and gadgets. He is mean to Marshall.
Marshall is bullied by every pup except Everest and Tracker. He is really clumsy.
Skye can only fly and probably gets payed less.
Rocky got a bad job. Why a recycling pup? No one knows his true breeds.
Rubble is cute but a crybaby.
Zuma is possibly African American and gets payed less.
Everest has only one side of her pup pack working and is never seen with out her hat.
Tracker is always in his uniform except in the episode where he made his debut.
Sweetie is a big jerk.
Ryder needs a hair cut and he should be going to SCHOOL.
Katie should be going to SCHOOL and not running a pet shop by herself.
Cali is spoiled.
Alex is way to young to be doing dangerous stuff.
Daring Danny X is probably teaching Alex stuff and is a spoiled brat. He gets mad if you don't call him Daring Danny X. He needs to go to SCHOOL and not do dangerous stuff.
Mayor Goodway is a ...more
25
Harvey Beaks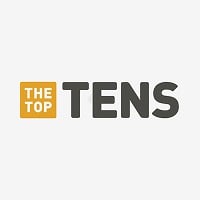 Harvey Beaks is an American animated television series created by C.H. Greenblatt for Nickelodeon. Originally announced to premiere on March 29, 2015, the series instead premiered on March 28, 2015 following the 2015 Kids' Choice Awards.
Why is Harvey beaks here? I honestly think it's the best Nickelodeon cartoons Nickelodeon has done in a long time. It is one of those worlds where the viewer is slowly emerged in, and it is easy to get lost in, even the visual animation style has a way of putting me at ease. Something about the animation is just so peaceful, and wonderful to look at. It really does look like the backgrounds are watercolor paintings. Harvey, fee, and foo are wonderful characters. Fee is the bold sense of logic in the trio, foo is an endless well of energy, and Harvey is, well Harvey. He's following that refreshing new trend in modern cartoons of being strong simply through having a good nature. Even if Harvey has brief moments of insanity. He's just a well meaning good natured guy. And sometimes that simple character is refreshing to see, my only real nit pick is that this can be a little to wholesome, even for me. But if you've got some cheese tolerance. I'm curious to see what this good natured ...more
Why did somebody put this show here, it's nothing compared to Sanjay and Craig, Breadwinners and Pig Goat Banana Cricket, this show does have toilet humor, but nothing compared to that on those shows, there are much worse shows than this, this is pretty watchable.
Why is Harvey beaks on the list I am 10 and I love this show really this list is dumb
This show should not be here
V 3 Comments
26
The Other Kingdom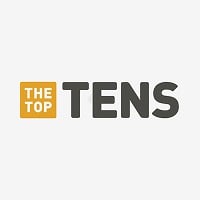 The Other Kingdom is an American and a Canadian fantasy and teen sitcom that premiered on Nickelodeon on April 10, 2016. The series is produced by DHX Media, and created and executive produced by Thomas W. Lynch.
I want to punch that girl in the face big time! She is a carbon copy of Lucy Heartfilia, Princess Peach, Emma Ross, you name it! Her arch-rival is a female "teen queen", her best friend is a teenage right-hand woman and her lover is a teenage male nobody! I can't believe PhantomStrider didn't put The Other Kingdom on his list of "Top 10 Worst Sitcoms". This can actually be compared to Hannah Montana, Small Wonder, Heil Honey, I'm Home and ESPECIALLY Fred: The Show.
Its nothing but another terrible show about a magic girl trying to fit in. It has a terrible plot, terrible actors and editing when it comes to magic scenes. its like wits academy but..worse.
And just to let you know that WITS Academy got cancelled after its first season, for whatever reason, like low ratings, Nickelodeon decided to cancel it. - nelsonerica
27
Bunsen is a Beast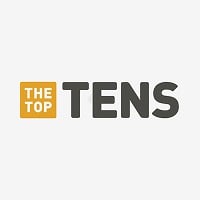 Busen is a Beast is created by Fairly Odd Parents creator Butch Hartman. The show tells about a monster named Bunsen who goes to a human school and has many adventures.
I watched a few episodes. No. Just no. - regularponyfan09
28
Paradise Run
This show is nothing compared to how bad Sanjay and Craig and Bredwinners, but it seems kind of pointless. Your just staring at your T.V. watching kids play random games.
Why is this on here, we know the part about poo one time was gross, but the rest of the show takes us back to the good old days of Nick G.A.S. (Games And Sports), Fans who loved Nick G.A.S. would certainly like this show.
29
Scooby Doo Mystery Incorporated!
Not on Nickelodeon, and this ended in 2012.
Ruined scooby doo but is on cn
I HATE IT SO MUCH
30
Kung Fu Panda: Legends of Awesomeness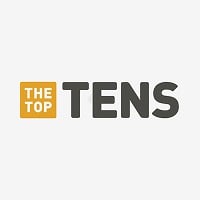 Kung Fu Panda: Legends of Awesomeness is an American computer-animated television series spun off from the Kung Fu Panda films.
Whoever created this show should kill themselves
WORSE SHOW EVER
31
Victorious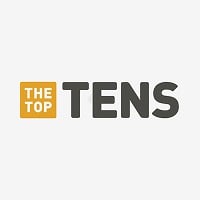 Victorious is an American sitcom created by Dan Schneider that originally aired on Nickelodeon from March 27, 2010 through February 2, 2013 . The series revolves around aspiring singer Tori Vega, a teenager who attends a performing arts high school called Hollywood Arts High School, after taking her ...read more.
32
Sam and Cat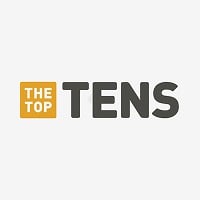 Sam & Cat is an American teen sitcom that originally aired from June 8, 2013, to July 17, 2014, on Nickelodeon. It is a crossover spin-off/sequel of both iCarly and Victorious.
More like dumb and way dumber
WE ARE NOT PERVERTS FOR HATING ARIANA GRANDE, RECENT DAN SCHNEIDER NICKCOMS LIKE SAM & CAT, CATFIGHTS AND DAINTY GIRLS! >8(
33
Jagger Eaton's Mega Life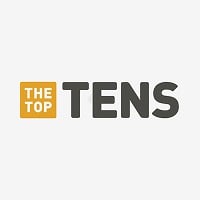 Jagger Eaton's Mega Life is an American reality television series starring Jagger Eaton. The series premiered on September 9, 2016.
Bad show
34
Rocket Power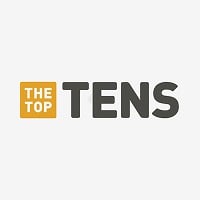 Rocket Power is an American animated television series. The series debuted on Nickelodeon on August 16, 1999. The series ended on July 30, 2004 after four seasons.
Dude Stop putting on list it was cancelled in 2004
Erase that!
Its not in 2016 - SpencerJC
THIS WAS CANCELLED IN 2004! (facepalms) - Cartoonfan202
35
Phineas and Ferb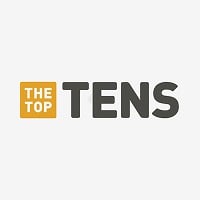 Phineas and Ferb is an American animated comedy-musical television series. Originally broadcast as a one-episode preview on August 17, 2007 and again previewed on September 28, 2007, the series officially premiered on February 1, 2008 and ended on June 12, 2015 on Disney Channel, and follows Phineas ...read more.
It was the best thing on Disney and Disney channel.That is until 2012 (The year all the actors voices changed) sadly the show ended two years ago 😰😰😰😰😰😰😰
36
Alvin! and the Chipmunks
The season one is much better than the new episodes
This Show Should Replace Loud House and This Intro is sooo aaannoyyiiinnnggg
37
Regal Academy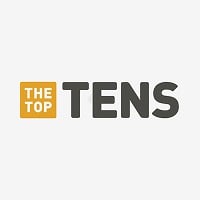 38 Rank the Prank
39
Wild Grinders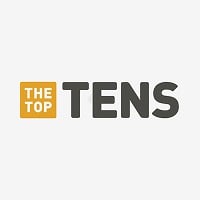 Wild Grinders is an American animated sitcom created by Rob Dyrdek for Nicktoons. It is based on the life of Dyrdek.
40
Peppa Pig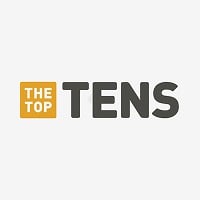 BAdd New Item
Recommended Lists
Related Lists

Best Nickelodeon Shows of 2016

Top 10 Nickelodeon Shows That Are Likely to Get Cancelled/End In 2016

Best Nickelodeon Shows of All Time

Nickelodeon Shows You Most Want to Return In 2015
List Stats
300 votes
40 listings
1 year, 344 days old

Posts
Error Reporting
See a factual error in these listings? Report it
here
.