Worst Nickelodeon Shows
The Contenders: Page 11
201
Get Blake!
Uggh, this show is really bad and unoriginal.In the spirit of past uninspired shows, like "Sidekick", "Grojband" and "Dr. Dimensionpants", here is yet another fast-paced flash animated cartoon with no heart or soul. The show is about two best friends, one fat and one thin, eager to escape a group of squirrels trying to catch "Blake" for no good reason. Even worse, it isn't even explained why they're doing it, not even in the first episode.

The humor is annoying and almost always about slapstick violence, the verbal jokes are usually puns or quotes used everywhere else and nearly all the episodes takes use of every single cartoon cliché known to man.

It's probably a fine show for kids, but adults won't be amused by this. It's part Johnny Test, part Sidekick. It's the simplest form for entertainment, with the usual bad flash animation to go (even internet cartoons made by a single guy animates better). The show would've been a little better if it didn't rush everything, ...more
I was about to PUT this on the list but put this on NUMBER 1 YOU HEAR ME? All it's about is the squirrel, LAZILY DRAWN, aliens who have every single dumb plan to get Blake. "Get Blake! "? More like "Kill Blake!
or "RUN HERE COMES BLAKE! ". Why Nick? WHY? WHY? WHY?! I read a little bit and Blake is in love with Skytie (In case you never heard, that's Sky's real name)! Is he drunk? It's about a 14 year old kid who enjoys sneaking out of his house with his friend Mitch. Even his mom and everyone's hair including his HAIR is unrealistic and UGLY animation. So, I REST MY CASE! (Drops the mic)
(Sarcasm) REAL IMAGINATIVE NICK! REAL IMAGINATIVE!
202
Hot Dog Wars
Aired on NickToons for two seasons in the middle of the night, it would've been popular if it was on during the day. Also, a 14 year old kid created the idea, so show him some respect by airing it when people can see. A show about war between different kinds of hot dogs with different toppings, sounds stupid but it was hilarious.
V 1 Comment
203
The Nick Cannon Show
This was a ripoff of Kenan and Kel - cartoonfan101
V 1 Comment
204 Super Duper Sumos
205
So Little Time
Not a Nickelodeon show, but owned by Nickelodeon.
This was a good show but its not a nickelodeon show, rather its owned by it. - cartoonfan101
V 3 Comments
206 Groove High
207
The Secret World of Alex Mack
This is the show that made me watch nick so why is it on here THE PERON WHO MADE THIS LIST IS DRUNK
V 1 Comment
208
Johnny Test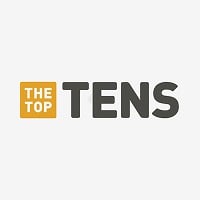 Johnny Test is an American-Canadian animated television series produced by Warner Bros. Animation, for the first season, and Cookie Jar, for the remainder of the series.
First of all, thus is not even on Nickelodeon, and second, this is horrible. Glad they cancelled this stupid show.
Airs on Nickelodeon in Europe
Only season 1 was good - lincolnloudness
This was Cartoon Network idiots
V 3 Comments
209
Lucky Fred
This didn't run long, and it wasn't popular, yet it was in the 2000's.
This aired on Nickelodeon in Europe.
The two guys are weird and bratty
V 3 Comments
211
Sailor Moon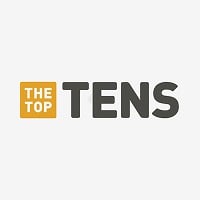 212
Lip Sync Battle Shorties
This show is good - Mrsantaclaw33033
LIP SYNC BATTLES? What? - Catacorn
Seriously, what is becoming of Nick? They have only done a few good things this entire year, and the rest is just awful. What's the point of this show? This is NICKELODEON, NOT Spike! This marks the 8th bad show that they released this year, the other 7 are School of Rock, The Other Kingdom, Crashletes, Regal Academy, Jagger Eaton's Mega Life, Kuu Kuu Harajuku, and Rank the Prank. - cartoonfan101
213
Ride
Well, I like horses, and I've ridden a horse before, but this show is probably going to suck just like all the other garbage soap operas. I want to hit Nickelodeon on the head with a hammer because they will never improve and they need to stop sucking. I would kill Henry Danger, The Thundermans, Game Shakers, NRDD, School of Rock, Crashletes, Regal Academy, Jagger Eatons Mega Life, Kuu Kuu Harajuku, Rank the Prank, Lip Sync Battle Shorties, Rabbids Invasion, PGBC, new Power Rangers seasons, Alvin and the Chipmunks, and Ride. I would keep SpongeBob, FOP, Loud House, Miraculous, 100 Things, Legendary Dudas, All in with Cam Newton, The Halo effect, Paradise Run, TMNT, and Harvey Beaks. - cartoonfan101
214
Sonic X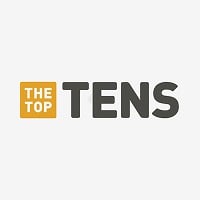 Sonic X is a Japanese anime television series created by TMS Entertainment and based on the Sonic the Hedgehog video game series published by Sega.
216
Action League Now!
Wasnt this on kablam - Cartoonfan202
217
Sizzling Summer Camp Special
Cringe cringe cringe. - Tyler730
218 100 Deeds for Eddie McDowd
219
Rocket Power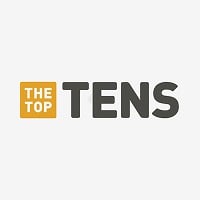 Rocket Power is an American animated television series. The series debuted on Nickelodeon on August 16, 1999. The series ended on July 30, 2004 after four seasons.
This show was my childhood, please go dig a hole and just lay there forever
This show built a childhood for many people. Go die deep in a cave.
Am I seriously the only person that likes this show? I'm a GIRL and I like this show. Everyone seems to hate it. Twister might be my favorite character. Also, to the person who said it looks like another Rugrats spin-off, it's not, it's by the same people using the same animation.
The show is good.
V 12 Comments
220
Miraculous Ladybug
Ruined by Nickelodeon, it was better before Nickelodeon took over it.
This is France's first Anime lol. I thought Ladybug hero name was "Miraculous" and yep that's all I could say.
Lol, I think the miraculous is refer to the miraculous jewelries. Ladybug is a hero's name. - ChatNoirFan18
Reminds me of anime so I like it. Originally aired in France but dubbed into English later.
No one should be hatein on this show
V 8 Comments
PSearch List
Recommended Lists
Related Lists

Best Nickelodeon Shows of All Time

Nickelodeon Shows You Most Want to Return In 2015

Top Ten Nickelodeon and Disney Shows That Were Canceled

Top 10 Most Creative Nickelodeon Shows

Best Nickelodeon Shows of 2016
List StatsUpdated 18 Aug 2017
8,000 votes
255 listings
7 years, 94 days old

Top Remixes (123)

1. Fanboy & Chum Chum
2. Dora the Explorer
3. Marvin Marvin

nelsonerico4

1. Fanboy & Chum Chum
2. Marvin Marvin
3. Fred: The Show

nelsonerico1

1. Fanboy & Chum Chum
2. Dora the Explorer
3. Planet Sheen

ImSpidey2
View All 123
Posts
visitor
Awful Animation #16)
Puga
Channel Analysis
visitor
An Honest Review of Ride
Cartoonfan202
Powerfulgirl10 Reviews Episode 3 (Hate): The Loud House and its Fanbase
Powerfulgirl10
The Dude Perfect Show Coming To Nickelodeon
themets05
Error Reporting
See a factual error in these listings? Report it
here
.