Top 10 Worst Nickelodeon Sitcoms
KingFab
The Top Ten
1
Fred - The Show
Just no
This should be number 1
Who said a screaming kid should be a show? Fire them.
I meant to vote for this one. - TheReviewer20
2 Comments
2
Marvin Marvin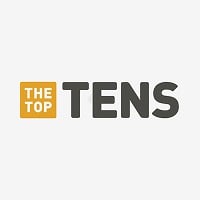 Marvin Marvin is an American science fiction slapstick comedy television series that aired from November 24, 2012 to April 27, 2013. The series stars Lucas Cruikshank as the title character Marvin Marvin, an alien teenage boy adjusting to human life.
Full of awfulness. Fred's voice is very annoying, the show isn't even funny, and many things on this show makes absolutely no sense. - dingodile2603
A rip off of Alf
No wonder it didn't even last a year 😒
3
The Thundermans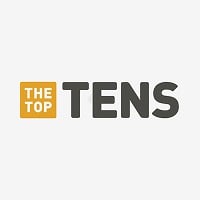 The Thundermans is an American tween sitcom created by Jed Springarn. The show first aired in 2013. This show is about a family of superheroes who have adjusted to living a normal suburban life. On July 27, 2017, Nickelodeon released a statement to J-14, stating that the series has wrapped production ...read more.
Much Cringe Such Dead Trends Bottle Fliping a year after it died
Anyone who thinks this crap is good should seek mental help!
99% of the "jokes" are either

A) Fart jokes
B) people doing obnoxious stuff (like screaming while dumping spaghetti on someone's head or someone suddenly bursts into a room, screams "DONKEY KONG! " Then throws diapers at people)
C) Rely on trends like dabbing
For the love of fudge, no one cares about this show. Just take it down already. - RockFashionista
2 Comments
4
Henry Danger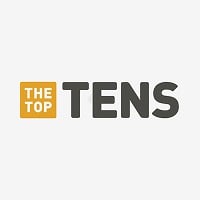 Henry Danger is an American superhero sitcom television series airing on Nickelodeon. The series was created by Dan Schneider and Dana Olsen. The series revolves around a 13-year-old boy who becomes the sidekick of a local superhero. On March 2, 2017, Nickelodeon announced that a new animated series, ...read more.
Captain man is a stupid name. The acting and jokes is bad. Piper is a spoiled brat. There is a character named Jasper that had no use to the story. Everyone is cringe including the main character. And to top that, bad effects. CRINGE
Piper is stupid and totally brat, jasper is weird, captain mám is really dumb
WHY IS THIS ON THE LIST!
5
Sam & Cat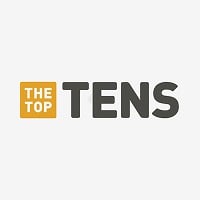 Sam & Cat is an American teen sitcom that originally aired from June 8, 2013, to July 17, 2014, on Nickelodeon. It is a crossover spin-off/sequel of both iCarly and Victorious.
Why must Every Single Show be full of stupid laugh tracks and dumbheads, the characters were so crappy and stupid, nothing but crap.
6 Awesomeness TV
7
Nicky, Ricky, Dicky and Dawn
I don't why is every second show on Nickelodeon so stupid and full of cringe scenes. Only positive thing is that Game Shakers are worse.
I hate this show
All I can say is...this show is the reason Nick is dead n' dying! Seriously...Very terrible cast and plot.
Nicky, Ricky, etc. has been done so many times. Unoriginal and bland-dislikeable humor, characters, and acting.
2 Comments
8
Bucket and Skinner's Epic Adventures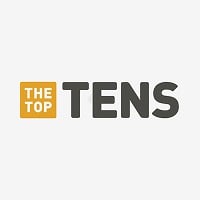 Bucket & Skinner's Epic Adventures is an American teen sitcom that premiered on Nickelodeon on July 1, 2011.
9
Game Shakers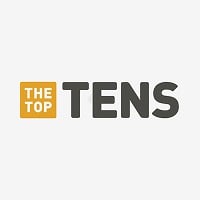 Game Shakers is an American television sitcom created by Dan Schneider that premiered on Nickelodeon on September 12, 2015. The series revolves around two seventh graders named Babe and Kenzie who start the multi-million-dollar title gaming company and who take on rap superstar Double G as their business ...read more.
It's so stupid! This is proof that Nickelodeon has a big drop in quality!
It's a show about 5 kids who make crappy mobile games.
This is hands down the worst. I hope your fictional company files for bankruptcy - Frouze
Just. Cancel. It
10
The Haunted Hathaways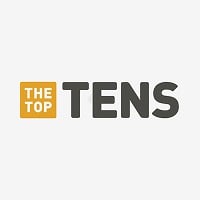 The Haunted Hathaways is a Nickelodeon sitcom television series that began airing on July 13, 2013 and ended on March 5, 2015. It tells the story of a single mother and her two daughters who move into a home occupied by three ghosts, a single father and his two sons.
Literally the worst my NIQQAs
The Contenders
11
Knight Squad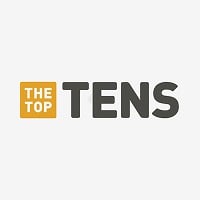 Stop hating on it, its at least watchable and half decent compared to the other ones - GravityFalls218
The teen actors are great but the show up unwatchable. Each eposode seems disconnected and the story line is all over the place. The writers should compare notes every now and then to see where each thinks the story is going.
They should rename this Death Squad. Watching it could be harmful to your health.
12
iCarly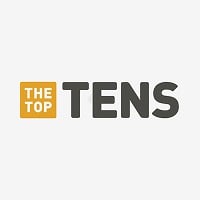 iCarly is an American teen sitcom that ran on Nickelodeon from September 8, 2007 until November 23, 2012. The series, created by Dan Schneider, focuses on teenager Carly Shay, who creates her own web show called iCarly with her best friends Sam Puckett and Freddie Benson.
Actually one of the few nick sitcoms I can stand. in fact its pretty funny
Icarly is a titan in the world of Nickelodeon
ICarly was good but started to die out in 2010-2011 - Kid_ethinederland
13
Wendell & Vinnie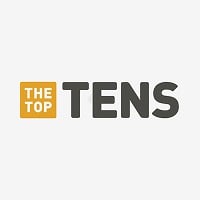 Wendell & Vinnie is an American sitcom television mini-series that premiered on Nickelodeon on February 16, 2013 and ran until September 22, 2013. The series stars Jerry Trainor and Buddy Handleson. The first official promo for the show was released on December 21, 2012.
Nice dynamic, but poor execution
This one was so awful, and went against Nickelodeon's target audience, Nickelodeon is a CHILDREN'S channel, and this show was NOT for children.
14
Every Witch Way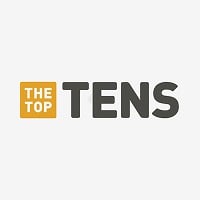 Every Witch Way is an American telenovela-formatted teen sitcom that originally aired on Nickelodeon from January 1, 2014, to July 30, 2015. It is the American version of the Nickelodeon Latin American show Grachi.
This shouldn't really be on the list, it wasn't that bad, yet it was basically hooking, the finale was bad though.
15
Bella and the Bulldogs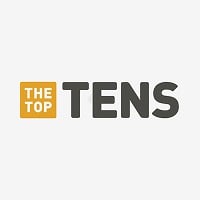 Bella and the Bulldogs revolves around Bella Dawson, a Middle School cheerleader who becomes quarterback for her football team . The series premiered on January 17, 2015 on Nickelodeon and is still running at time of publication .
Insults football with wimps, one throw isn't enough to make a person join the team.
16
Victorious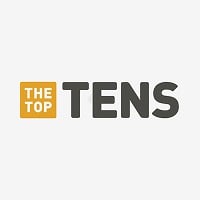 Victorious is an American sitcom created by Dan Schneider that originally aired on Nickelodeon from March 27, 2010 through February 2, 2013 . The series revolves around aspiring singer Tori Vega, a teenager who attends a performing arts high school called Hollywood Arts High School, after taking her ...read more.
17
The Other Kingdom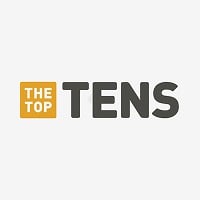 The Other Kingdom is an American and a Canadian fantasy and teen sitcom that premiered on Nickelodeon on April 10, 2016. The series is produced by DHX Media, and created and executive produced by Thomas W. Lynch.
Another dainty, pessimistic protagonist with her best friend/arch-rival being female... Nickelodeon in a nutshell.
18
School of Rock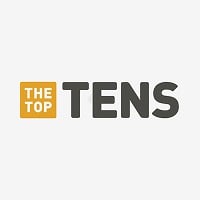 School of Rock is an American musical live-action sitcom which premiered March 12, 2016 on Nickelodeon. The series, based on the 2003 film of the same name, stars Breanna Yde, Ricardo Hurtado, Jade Pettyjohn, Lance Lim, Aidan Miner, Tony Cavalero, and Jama Williamson. On November 15, 2017, Nickelodeon ...read more.
19
Make It Pop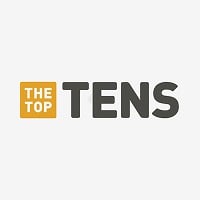 Make It Pop is a K-pop inspired Canadian–American musical comedy series in a telenovela-like format that currently airs on Nickelodeon in the United States and on YTV in Canada.
One of the worst shows on Nickelodeon.
More like Make It Die - GravityFalls218
20
True Jackson, VP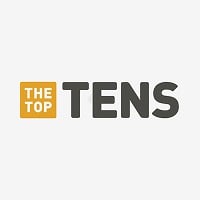 I watched one episode, and could barely handle it. It's just boring
21
Star Falls
Its just boring...
22
How to Rock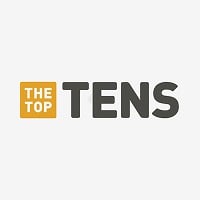 How to Rock is a critically panned American teen sitcom that ran on Nickelodeon from February 4 to December 8, 2012. It stars Cymphonique Miller as Kacey Simon. The series is based on the 2011 book, How to Rock Braces and Glasses by Meg Haston published by Little, Brown Books For Young Readers and Alloy ...read more.
23
Big Time Rush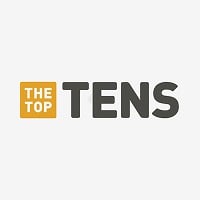 Big Time Rush is an American television series that originally aired on Nickelodeon from November 28, 2009 until July 25, 2013. It was created by Scott Fellows (also the creator of Ned's Declassified School Survival Guide and Johnny Test and the head writer of The Fairly OddParents)
24
WITS Academy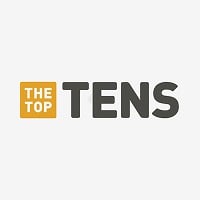 WITS Academy is an American telenovela-formatted teen sitcom that premiered on Nickelodeon on October 5, 2015 and ended on October 30, 2015. The show, a spin-off/sequel to Every Witch Way, was announced on February 25, 2015, and is created by Catharina Ledeboer, produced by Viacom International and ...read more.
Nick basically canceled the show after a season and the effects UGH ITS HORRIBLE but it was not as bad as I thought so it's okay
25
Hunter Street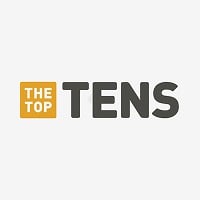 26
100 Things to Do Before High School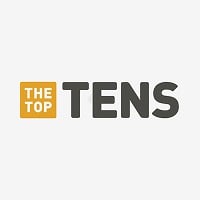 100 Things to Do Before High School is an American children's sitcom airing on Nickelodeon and created by Scott Fellows. The program stars Isabela Moner, Jaheem Toombs, Owen Joyner, and Jack De Sena.
27 All that (2019 Remake)
BAdd New Item
Related Lists

The Top 10 Nickelodeon Sitcoms

Top Ten Most Underrated Nickelodeon Sitcoms

Top Ten Best Sitcoms of All Time

Top Ten Best Teen Sitcoms
List Stats
100 votes
27 listings
3 years, 239 days old

Top Remixes
1. Fred - The Show
2. Awesomeness TV
3. Marvin Marvin
Svampbob164
1. Marvin Marvin
2. Fred - The Show
3. The Thundermans
KingFab
Error Reporting
See a factual error in these listings? Report it
here
.